We all know that competition within the smartphone application space is brutal as there are a million apps out there! So the first challenge faced by mobile app developers is to get the user to install the app on their phones.. But that's just a battle only half won. Once the user has installed the app on his smartphone, you want him to use the application at least once daily.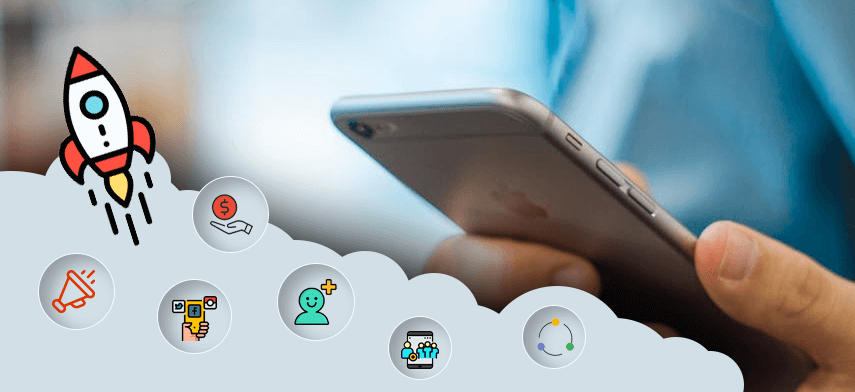 Though this usage pattern will largely depend on the nature of the app and the problem it solves, there are things that you can do to convert a user to a loyal follower of your app. Lets take a look at some tried and tested techniques which would guarantee followers and make your app go viral!
1 Daily usage bonus
If you have some gamification aspect in your app or some kind of low price In App Purchase (IAP), you can give the user some virtual reward for using the app daily. For example an iOS game with virtual currency may give some coins if the user plays the game daily. Or you can create a point system in your app based on daily usages and on the accumulation of certain number of points you may give the user some IAP for absolutely free!
2 Prompt the user to rate the application on the App Store
Positive reviews and ratings play an important role in the new potential users' mind when they are about to download an app. Some apps just give "Rate On App Store" option somewhere buried down in settings (and others don't give it at all!). Instead you should proactively prompt the user to rate your application. However don't be nagging about this.
Give a gentle pop up after the user had a few positive interactions with your app. For example, if yours is a todos app, and the user has used the app for three days in a row, then you can show a pop up to the user like:
"It seems our app is helping you to manage your tasks efficiently. Would you like to rate our app on the App Store"?
The buttons for the pop up could be, "Yes I would like to." and "I will do this later".
3 Login with Facebook (or some relevant social network) is a must!
It's important to provide an option to the user to create an account with your app using a social network like Facebook. This way you can get access to their friends on the network and they can be easily invited to download your app. In fact for certain type of social apps, it may be advisable not to create their own proprietary login system at all. Just use Facebook for login, it makes the entire process much simpler.
4 Add friends automatically
To ensure that the user has a productive social experience with your app, you can search which of his friends from the connected social network are already using your app and you can automatically make them his friends in your app too!
5 Prompt the user to invite his friends from other social networks
In addition to the step no. 4, make sure that you provide an option to the user to invite his Facebook and Twitter friends once the registration process is complete. Also similar to the rating prompt above, you can gently suggest the user to invite his friends from other social networks after he had some meaningful, positive interaction with your app.
6 Give some referral bonus
Everybody loves to get a little something for free every now and then. So when they have done you a favor by referring your app to their friends, reward them with some gamification badge, or coins or free In App Purchase. Positive reinforcement is a tried and tested technique to achieve maximum results from mobile app users.
So these are some tips I have seen in apps which help them to go viral and grow their user base. Do you know any such tips which I might have missed? If yes please mention them in the comments.
Also, if you would like to stay updated about the latest ongoings and trending topics within the tech and enterprise mobility world, follow us on Twitter @mobisoftinfo