The COVID-19 pandemic has impacted the healthcare delivery system and drastically transformed how we interact with our healthcare providers. Steadily, the globe got acquainted with online interaction with physicians and specialists and acquiring healthcare from a remote location. It's time for healthcare organizations to bolster the prevalent healthcare solutions with online solutions.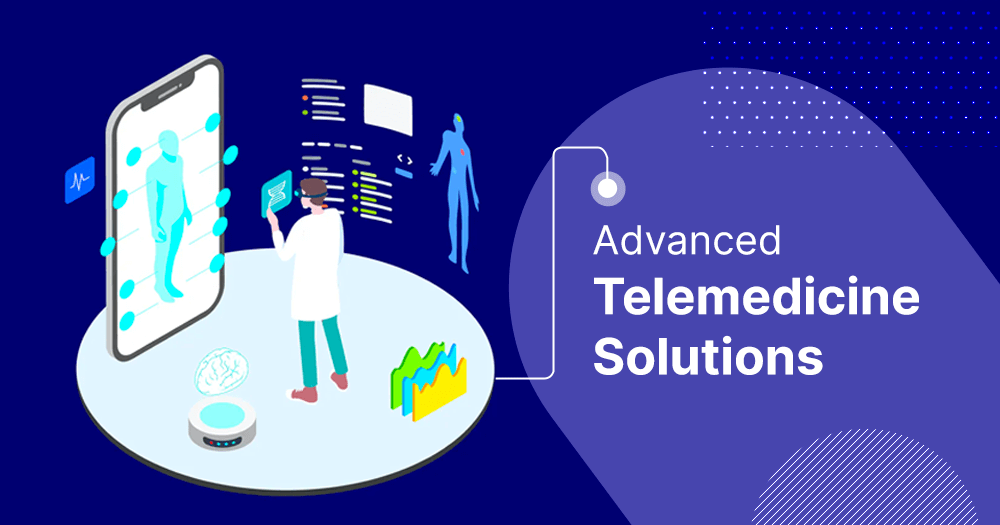 Transformed Health System with Telemedicine Amid the Pandemic
Advanced telemedicine solutions are more important than ever with the pandemic's onset, revolutionizing virtual medical consultation, and widening healthcare reach.
Captures Larger Population

With this widened consumer base, the healthcare industry has initiated investment in telemedicine software solutions. In 2019, 11% of US patients used telehealth, but the number has risen to 46% in 2020. The patients and healthcare providers interact using these software platforms and stay connected via images, videos, emails, and other virtual means.

The increasing preference for digital healthcare solutions can be owed to its wider reach. It might provide healthcare in the remotest, neglected areas efficiently. Telemedicine might prove beneficial, especially in the regions with scarce medical facilities. Due to its rapidity and convenience, patients can contact physicians for minor illnesses and avoid self-medication.

Provides Quality Healthcare in Rural Areas

The rural population is harder to reach, and providing quality healthcare is challenging. The health workers and physicians make consistent attempts to make quality healthcare available to the rural and remote population. The innovative telemedicine might just be a much-needed solution to tackle the hindrances in healthcare delivery. With the proper technology and consolidated healthcare, it is possible to deliver better medical assistance, prescribe medicines, and monitor patients.

Ease of use and high adaptability

More and more healthcare firms and patients adopt telemedicine software for the effective and rapid delivery of solutions. The software has captured a substantial market due to its innovative approach and adaptability. The ease of use and convenience of remote interaction has made telemedicine software favorable.

Cost Reduction

Apart from that, it can reduce the cost of repeatedly commuting to avail medical care. This is especially advantageous to patients living in remote areas where the cost of traveling is high. The physicians and specialists can provide regular services via remote patient monitoring. In addition to this, multi-specialty care is offered at a single place. This saves all the hassle of visiting multiple healthcare facilities.
Clinical Challenges Driving Healthcare to Consolidate Online and Traditional Healthcare Solutions
Amidst the pandemic, regular health check-ups and treatment of chronic ailments were disrupted. Hospitals and healthcare centers, for instance, could not accommodate regular patients.
Surgical procedures not possible

Despite the attractiveness and efficiency of the telemedicine services, it does not go unchallenged. Telemedical services cannot provide surgeries. So, the patients that require operations; online services are of little use to them. Other times, virtual consultation may not be adequate for diagnosis.

Can't help during emergencies

In addition to this, in cases of emergencies, online consultation or services prove of little help. A heat stroke, for instance, cannot be treated online. You will have to move the patient to a hospital. These are instances where traditional healthcare practices become necessary.

Data privacy concerns

Another vital concern that patients have about virtual healthcare is data privacy. To resolve this issue, patients should confirm if the service provider is in sync with HIPAA guidelines. HIPAA compliant telemedicine services ensure safety by encrypting data transmission and storage of the same. For data encryption, the software ensures a secure flow of data between patients and specialists.

Apps like Zoom, Skype are not encrypted. To address storage concerns, healthcare providers need to check where the data is stored and for how long. Limited access should be given to this data only for justified purposes. The best technology in telemedicine is the one that contains –

Electronic Medical Records System (EMRs) and Electronic Health Records (EHRs) give patients easy access while ensuring the highest safety of the data.

WebRTC features secured voice interactions, flawless video chats, storage and transfer of data, and user-friendly texts.

Server based on Cloud

that can safeguard, manage and store the huge amount of data generated.

Interactive Voice Responses that assist computers in interacting with humans through dial-pad segmentation and directing calls.

Healthkit integration links health-tracking systems and telemedicine services. For instance, Google Fit can be linked to telemedicine services.

Poor communication skills and skepticism

Other reasons that can drive people away from virtual consultation are poor communication skills and patient skepticism. Many patients may not be able to convey the exact problems they are facing, and, in such cases, a physical visit becomes necessary for diagnosis. A video call may not determine the severity of the symptoms. Other than this, a patient may not be comfortable with virtual interaction and prefer a physical check-up.

This is why unifying conventional healthcare and digital health solutions can provide better and faster services. Traditional healthcare can deal with chronic ailments, emergency cases, surgeries, and other cases that need a hand-on diagnosis. On the other hand, the online method can be used for minor complaints, regular health sessions, therapy, and various such health issues that can be remotely dealt with. This will discourage self-medication, which can sometimes prove harmful.

Implementing the Multidisciplinary Approach in the Health System by Integrating Online and Hand-on-care Solutions
Healthcare, in itself, is a very multi-dimensional concept. It is a rapidly developing and evolving field. With innovations taking place frequently, this knowledge has to be grasped and implemented quickly. With emerging complications in healthcare, it becomes necessary to deliver specialized care effectively. Medical professionals working in sync reduce fatalities and errors and ensure higher safety of patients.
A centralized team breaks down the hierarchical hold, gives leverage to the health workers. This results in higher work satisfaction and patient welfare. For instance, the Mayo Clinic caters to a large network of integrated transplants. Mayo's campuses have a presence in Florida, Minnesota, and Arizona that consists of more than 150 physicians and surgeons and health staff who are trained for transplant patient care. Here, we can see that a multidisciplinary team provides medical services. This multidisciplinary approach can be inculcated into the hospital staff by training them. The training is offered by the internal development staff of an organization. The core of teamwork lies in the oneness of the goal and dedication.
As far as the structure of the multidisciplinary approach is concerned,
The first step is to develop and

strategize the business model.

This includes setting the goals of the team and ensuring the feasibility of the plan. The focus of the multidisciplinary program is decided, that is, specific disease type. Then comes analyzing the market and forecasting growth. Historical, as well as current data available is presented at this level. This step also includes expenses and anticipated revenues, along with outreach ideas.

Acquiring administrative buy-in

is essential as it needs dedicated physicians and healthcare providers. The success of the approach is dependent on their efforts and commitment. They need to be present at the weekly conferences.

Acquiring hospital support and support services

are necessary to ensure the smooth functioning of the services. Several hospital services are used as computers and projectors for viewing data. Then the rooms are used for patient intake, and the ancillary staff assists them. All this has to be negotiated and agreed upon at this stage. The support services are an important component, and it varies according to the targeted illness.

A multidisciplinary coordinator

needs to be hired for smooth communication among hospitals, doctors, patients, and other associations. The co-ordinator needs to be a full-time dedicated person who fulfills the eligibility criteria.

Coordinating schedules

become necessary due to the number of participants and departments involved. The rotating schedule must be flexible and provide sufficient room for any future scheduling conflicts.

Organizing providers' schedules

are necessary to avoid clashes of appointments. This also avoids a few providers from being overworked or underworked. The schedule must be worked out in advance. The rotating weekly schedule ensures that the workload is evenly distributed. The schedules and slots are also drawn up for patients to save time. For instance, in the Pancreas and Biliary Multidisciplinary Clinic, patients are given 1-day appointments. Radiographic examinations, H&P, laboratory studies are performed in the mornings, along with meetings held by hospital ancillary services. The conference happens at noon, followed by consultations of patients with specialists.

Patient flow

should be recorded, linking it to the provider and patient schedule. The estimates of patient flow are useful in structuring patient appointments. This would allow the smooth functioning of the program.

Weekly reports and updates

of the patients that are to be discussed in the upcoming weekly meetings. The patient's history and progress are described in detail. This weekly handout is to be distributed electronically.

The patients are greeted with a

welcome letter

that describes the procedure and time table of appointments. This is not a necessary step, but this offers an assuring and positive start. If the need arises, a particular patient might be

tracked

depending upon the facility's electronic data availability.

Marketing

is a vital component considering that patients research institutions online before deciding where to get treatment. An online marketing strategy might attract numerous patients. A strong web-presence is required with informative blogs and easy-to-access contact details.

Community outreach

in the form of physician's participation in national or global forums and survivor groups might promote the multidisciplinary program.

The initiation of a new program is a good opportunity to

collect data

for future references. Valuable data, such as demographics and before-after changes, can be recorded.
Mocks can be held a day prior to the appointments. The required equipment should be tested beforehand. Again, taking the Mayo Clinic example, we can establish the significance of online health services combined with traditional healthcare. The Mayo Clinic provides omnichannel healthcare services on its official website and an app in combination with face-to-face check-ups.
If you visit the Mayo Clinic website, you will notice that the website offers doctors online appointments. The patients can store all their medical records online, reducing the risk of misplacing them. They can schedule their appointments and manage their bills through their account.
The biggest convenience that this service offers is treatment on-the-go. Online healthcare can be availed through laptops, mobile phones, PCs, and even tablets. All you need is just a steady internet connection and a login ID.
Advantages That Healthcare Organizations Can Reap by Implementing a Combined Healthcare Solution
1
Larger scope
The very first advantage is a widened patient base. As mentioned earlier, the telemedical software with advanced technology overcomes physical barriers and penetrates into remote regions. Due to its speed and accessibility, it can cover a wider population. This is beneficial for maintaining contact with the patients for regular check-ups.
2
Online Campaigns that attract patients and spread awareness
Attracting patients through online campaigns and brochures for multidisciplinary programs and implementing the services face-to-face will increase efficiency and speed. The medical institutions can provide multi-specialty care at one platform.
3
Even distribution of workload amongst online and offline services
The burden of providers will be distributed evenly between online services and offline services. The issues that can be addressed virtually would be resolved online, while other issues can be tackled by physical diagnosis.
4
Patients get exposed to wider choices
Patients can browse through multiple doctors, take demo consultations, and decide upon a suitable doctor. They also get multiple healthcare services at the same place, anytime and anywhere.
Conclusion
From our above discussion, we can infer that consolidated healthcare services can cater to the needs of a larger portion of the population. Virtual healthcare can be integrated with traditional practices to offer speedy and efficient delivery of healthcare services. Moreover, online services can reach remote areas, all the while maintaining the traditional quality of healthcare. Offline services can deal more efficiently with chronic illnesses and emergency cases.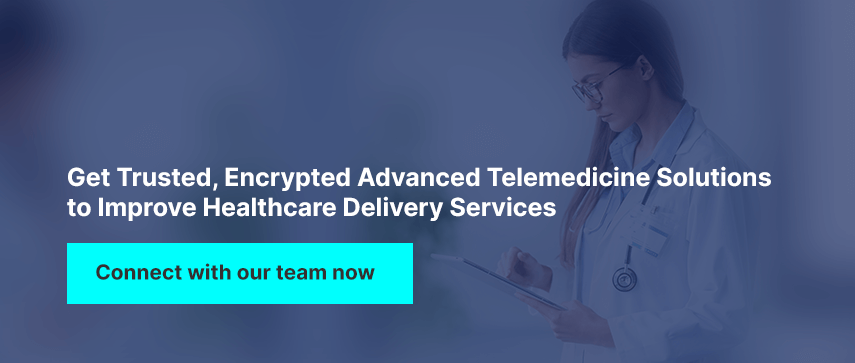 Author's Bio

Shailendra Sinhasane (Shail) is the co-founder and CEO of Mobisoft Infotech. He has been focused on cloud solutions, mobile strategy, cross-platform development, IoT innovations and advising healthcare startups in building scalable products.