Apps have an identity of their own.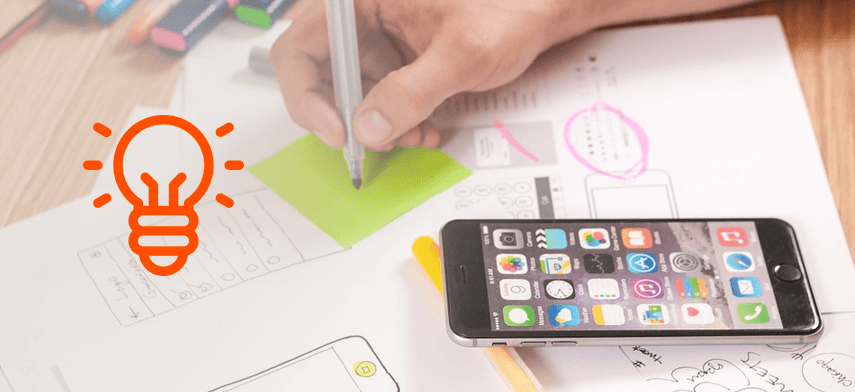 Even if you are an established business entity in your domain, your App will be the primary point of recall among the tech-savvy audience. For a budding entrepreneur looking to launch a fine smartphone application, having a sleek and catchy App is crucial to get a foothold in the ocean full of Apps on the Store.
As a pre-sales executive, I have often pondered on the elements which essentially make an App ideal – in terms of usability, value returns for the user and revenue generation for the App maker. Regardless of the genre of your App, there are certain points, which if taken into account, guarantee a sure shot success.
Do not try too hard to stand out
Having been an iPhone developer at the start of my career, if I were to think of an App, I would list down innumerable new features and user interactions which would altogether revolutionize the App industry. This has a potential risk of putting together a bizarre application with too many work flows and complex navigation.
For every App maker, when it comes to envisioning an App, sky is the limit. Club this with the desire to offer a different solution than the existing competitors, and you have a whirlpool of ideas in your head.
To harness the potential of the ideas, write them down as and when you think of one. Brainstorm with your business team and the developers to arrive at a feasible target within the launch date.
Know your audience's needs
So you want to offer something different. The best way is finding the add-on features needed by the users of your competitor apps. Gather feedback from every suggestion link available, Store Reviews and in-person surveys to list down the difficulties users face in the existing applications and possible solutions. Put them on the top of your feature list.
If your application is one of a kind and has no predecessor, you have an open ground to survey what the average user wants. Due care should be taken though that this exercise does not result into a very large scope creep.
Forget your competitors (while the design phase)
"We love the simplicity of Facebook and the vibrancy of Twitter. We are looking to make a social networking application. Let's take the best of both into our designs!"
In the above case, it is good to have researched one's competitors. Knowing what we want is also a great step towards a successful application. Only, while designing, one should be completely free of the baggage that tried and tested designs evoke.
While the design phase the two things that matter the most are : 1) Design usability (Ergonomy) and 2) Shorter workflows
If, after seeing your screens, your test user cannot pass a remark like, "Hey! This share feature is similar to Facebook, isn't it?" , you have a successful and original application!
Mind the Ads
Having a free application and enticing the user only at the cost of a few ads is an alluring option. However, these ads should be strategically placed such that they aid the workflow for the user rather than hinder the usability. Rich media ads should be skippable, banner ads should be placed such that accidental clicks are avoided and the user must be provided an option to switch off the ads altogether.
A great option is, to enable switching off ads for a limited duration as a complementary goodie on regular use of app.
It is often seen that users pay for a paid application, if they really like an application. Hence, as far as possible, try to have an ad-free version available on the Store.
For a detailed insight into the kind of ads and their right use, refer Mobisoft_Whitepaper_Mobile Advertising
Engage your user
App world is very volatile. With shorter attention spans and media hypes, there is every possibility that your user will try out similar apps from your domain as they are launched. (At your app launch, even you would have that advantage!)
In such a scenario, it is important to motivate your user to use your application by in-app rewards, physical rewards, honour badges and new versions with added features. Make sure that your application is constantly evolving after the launch of its first version 🙂
Test with yourself as a user
As conceptualizers, we are bound to love our application. To avoid this bias, a good writer or a good painter often comes back to his work as an observer. It helps him to know whether he would buy his own novel or painting. Similarly, a good app maker always visits his application as if he were a regular smartphone user. If you can find faults within your designs, you are on the right track to make an awesome app!
Publicize
Humility, although coveted, is not a very advisable quality in today's world. Only stopping short of forcing people to download your app, spread the word about your application through social media, emails, word of mouth, newspaper ads…and any other possible media. More the people are accustomed to hearing your app name, more chances are that they will download the application.
If followed in conjunction, the above points will definitely help your application to get a wider user base and market presence!
buy a term paper online
Do let me know your thoughts on the article, bouquets or brickbats, in the comment section below.