Apple has been popularized by businesses and their employees as they continue to utilize mobile devices on the job.  In recent reports, Apple won about 8% of global business and government spending on computers and tablets and is looking to increase in 11% in 2015.  And these numbers exclude the iPhone which may be the most widely purchased Apple product by corporate customers.  As companies have been embracing "bring your own device" (BYOD) policies, a new window of opportunity has emerged for both app developers and businesses to develop customized, native apps specific for their employees.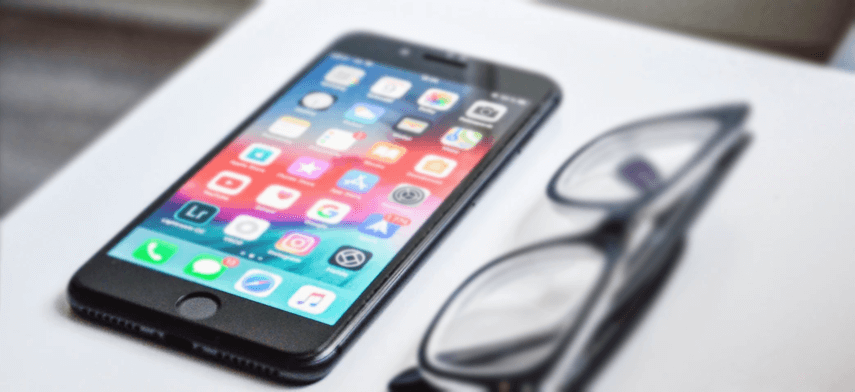 In 2013, Apple created its B2B (business-to-business) app store called the VPP Store (Volume Purchase Program for Business). Until recently, the only way that a company could have a customized app for download on Apple iOS devices was to enter into an enterprise developer agreement with Apple and then make the app available through the company's own network and servers. While this option still exists, many companies have refrained from creating their own apps given the need to address network, IT and security issues.  Once it is determined that a company needs to involve all departments relating to these issues, such new initiatives tend to stall, if not, fall through for such companies.  At its essence, the VPP Store for Business does away with this by allowing companies to create and distribute custom apps from outside of their firewall and with minimal IT involvement. 
B2B Business Apps
The creation of the VPP Store for Business creates a significant opportunity for app developers and businesses worldwide. The development of custom apps built for you by a third-party developer are made available only to the purchaser.  No other VPP participant can see or get your custom apps, making the transaction both secure and private for distributions, organizations and individuals.  And since custom B2B apps are reviewed by Apple before they are available to your VPP account, you can be assured all apps will be technically verified and checked for a quality user experience.  Pricing for custom B2B apps is set by the app developers and can be either free or paid.  When companies create apps to be customized for their business, it provides a number of benefits because the app's features and functionality can be designed to fit with your organization's specific environment or way of working.  Here's a list of ways that apps can be customized to suit your business and its needs:
Custom user interface with company branding
Unique capabilities pertinent to a business process or workflow
Extra privacy protection to handle sensitive data
Specific configuration for your IT environment
Features tailored to a business partner, dealer, or franchise
Companies are quickly realizing the power of native apps and the need to have a mobile strategy, whether it is for sales, workforce management, communications or other business purposes. Various groups or divisions, particularly within the enterprise, maintain their own budgets and have the ability to be forward thinking when it comes to using technology to further their business priorities and objectives. With the VPP Store for Business, a company can now implement a BYOD program and quickly put into place a mobile business strategy.
Apple's primary reason for creating the VPP Store for Business was to capture the enterprise app and mobile market.  The VPP Store for Business is a win-win for Apple, app developers and businesses all over the world.  I guess that would make a third win.
Apple's Volume Purchase Program flow:
 Distribute and Download Managed Distribution Flow: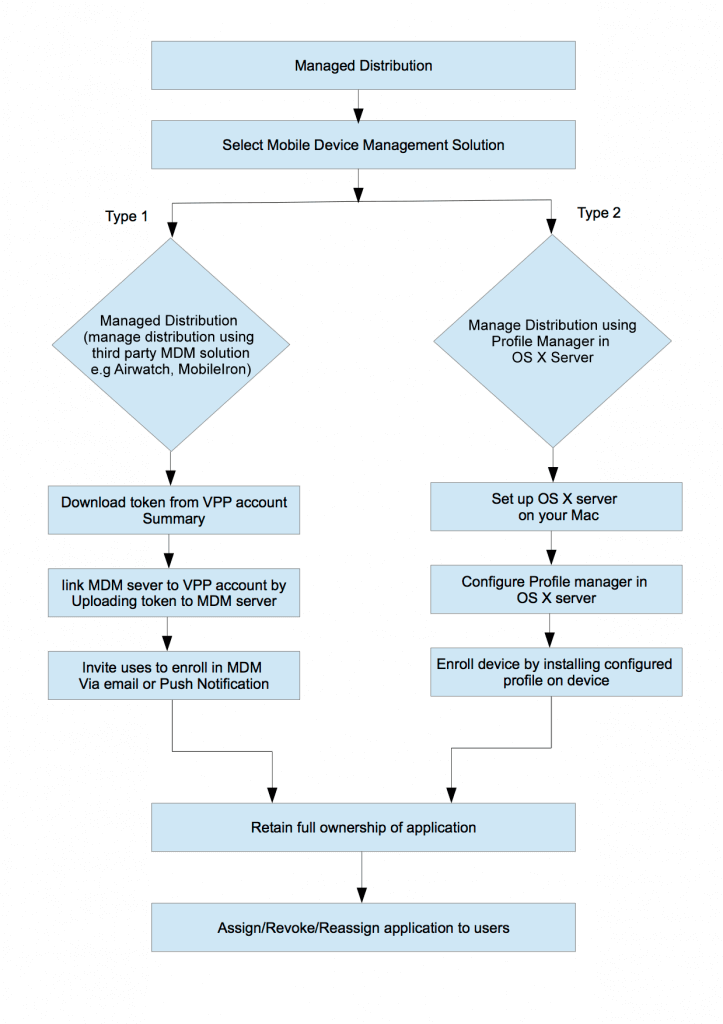 Distribute and Download Redeemable Codes Flow: