Telehealth is the application of telecommunication and virtual technology to deliver long-distance healthcare solutions, healthcare education for patient and professionals, carry out awareness programs and administer health care facilities by the government and different organizations.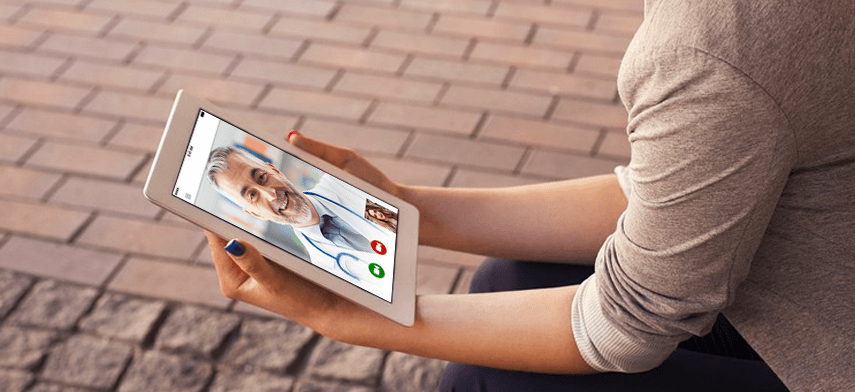 It has been a decade that telehealth and telemedicine solutions have become a part of the healthcare spectrum. It has gained a strong foothold because patients are offered an integrated experience.
According to a report based on data and surveys collected in 2016, a global growth rate of 14.3 percent is expected in the telemedicine market by 2020. The market value is to go up from $14.3 billion to 36.2 billion by 2020.
Understanding Why You Need Telehealth Adoption
A major fraction of employers, (about 70%) are to include telemedicine services as an employee benefit.
64% American patients agreed to attend an appointment with their physician on video.
57% of primary care physicians expressed no objection to attending to their patients over videos if need be.
About 90% of healthcare organizations are developing telehealth programs or have already implemented it.
The telehealth and telemedicine industry is expected to see an explosion of about 7 million users by 2019, about twice the number of users in 2013.
However, there are several barriers to telemedicine implementation both on the part of the patient as well as that of physicians.
Biggest Barriers to Telehealth
Reimbursement
This poses the major challenge to telemedicine services. Consultations received and delivered through technology might appear as cheap and less cumbersome, yet the payment of services remains a grey area. Managed care systems have millions of people enlisted, yet they seldom resort to telemedicine to cut down on costs. Their reimbursement rarely applies to the fees for services, which is restricted to certain institutions in certain rural areas.
Although it covers the service charges delivered at facilities like clinics, hospitals, and dispensaries, it does not include services delivered at home. This restriction can be attributed to the fear that telemedicine might lead to abusing the health care system by the provider.
It is not an impossible condition though as telecommunication companies are plunging into telemedicine services without caring anything about the objectives of the healthcare market. They sense great financial opportunity without evaluating the applicability of telemedicine services.
Telehealth parity laws, however, exist for several states where private insurance companies have to reimburse for services delivered through telemedicine with lesser stringent locations.
Adoption
There used to be a time when a scheduled visit to the physician was deemed necessary to get yourself checked thoroughly. Switching that with a virtual visit through your computer or mobile phone screens are far from being comfortable, no matter how Tech savvy you are. However owing to the time-crunch and increasing use of telecommunication to do the basic things like paying bills, navigating, or even getting our groceries, the user experience would reduce the discomfort as a patient's barrier to telehealth in a couple of appointments.
In fact in a survey by the University of Missouri School of Medicine, 83 percent of the patients surveyed agreed to receive skilled care while 86 percent of the physicians agreed to provide satisfactory health care through telemedicine.
Another patient's barrier to telehealth would be the constant monitoring by a health tracking device. These wearable are responsible for streaming their personal data to the healthcare providers, tiring them out eventually.
Innovation in healthcare sometimes experiences resistance from the health care providers due to fear of competition. The way telemedicine is integrated into the daily practice of healthcare depends on the way the physicians and nurses work. Besides developing the simple solutions that can be understood by the patient, an education and training on the associated technology are also beneficial for quicker adoption of telehealth services.
Health care would also mean paying more attention to the phone calls, emails and checking of apps to keep tabs on patient information, all of which is time-consuming. Most healthcare practitioners have time constraints under the tremendous pressure of the healthcare delivery system.
Lack of integration and evidence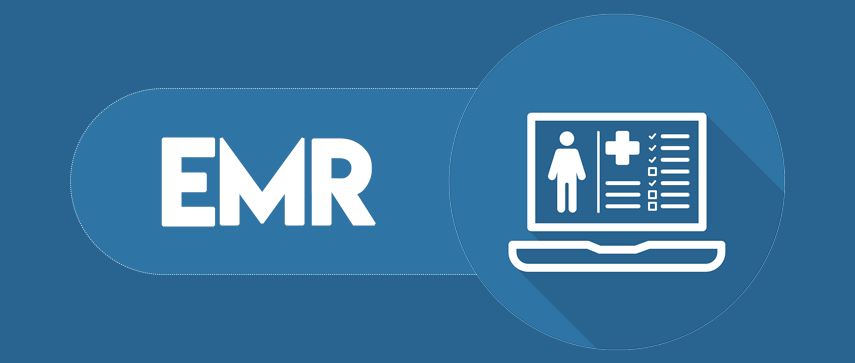 There is a lack of integration of modern telehealth systems with the financial and clinical wings of the healthcare organization's core. Often the data remains in the telemedicine application for a long time only to be entered later into the EMR manually by a doctor, a practitioner or a nurse. This only leads to complications in the already existing in the IT segment of the healthcare industry. With the need for different data management systems to treat patients, keep records and manage claims, the healthcare workers have a hard time finding their way out of the paperwork.
Some telehealth applications show great progress indeed, but most require the culmination of existing studies to design simpler, integrated and cost-effective database management systems. It will also add more value to the EMR and ease the support systems for clinical decisions.
This barrier could be overcome by a skilled IT vendor belting out solutions to the challenges to integrations, identifying the existing pitfalls and bringing the technical expertise to the table for an impeccable telehealth service.
Regulations and Licensing
Back in the day when the ATA was formed there was a meagre issue with licensing of telemedicine systems because their operations were specific to a particular state. This has evolved into telemedicine systems having multi-state practices in recent days. Licensing becomes a major issue when healthcare organizations decide to go national as does the regulations. An in-person consultation before activation of telemedicine services is deemed as necessary by several state medical board. Barriers also come from the Food and Drug Administration, which are traditional regulatory agencies. The social security act also restricts the use of telehealth to certain providers.
In case of health care, the licensure is patient-centered. The population is mobile. Patients travel across the states every day, and telehealth is supposed to be accessed irrespective of the barriers of distance and geography. Besides, patients can choose their provider regardless of their native state from a multi-state provider. This becomes determining in situations where the consultation of a specialist is needed. Then comes the needs of patients with special needs. There are patients needing the care of rare diseases. In under-served areas, there is almost no access to such specialists without access to telemedicine from multi-state providers.
Hype
We talk a lot about how telehealth is the new healthcare technique and fosters better therapy without disturbing our work and life balance. It surely promotes maintaining an electronic health record, online support groups, patient monitoring in remote places, convenient e-visits and eases medical care procedures.
Even though over 90 percent of medical practitioners would say they provide "telehealth" or "telemedicine" to compete with their contemporaries, the truth is telehealth is a broad domain. A provider, for instance, could be using the internet or telephone for billing access and claiming to be have adopted "telehealth." even the inclusion of fitness tracking device could have been made in the 90 percent, which is far from what telehealth concerns.
Telehealth includes more complex patient care activities, like telehealth video visits and digital communication. There is little doubt that this is a safer and affordable way of communicating with the physician than multiple visits to the clinics and the hospitals for consultation.
However, there are situations when physicians need to coordinate and communicate with primary physicians, surgeons or specialists. These situations pose challenges. The collaboration increases the service charges and the required efforts. Sometimes a test may be requested to be repeated, information may not be conveyed timely, and the collaboration may not occur at all.
Technology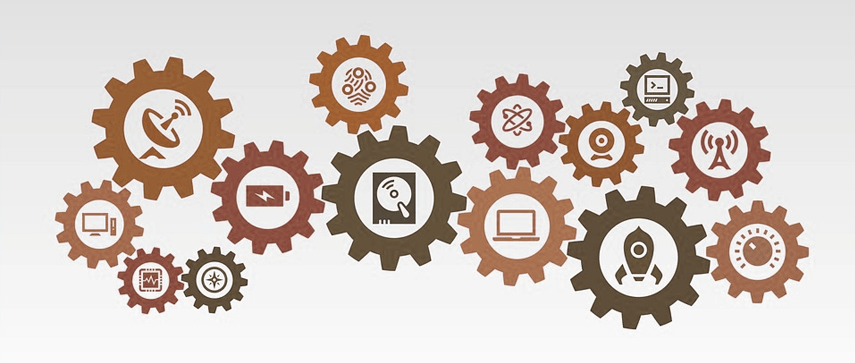 The key to seamless telehealth has the proper technology to access it. In order to increase the access to quality healthcare through telecommunication, when and where it is needed, there is required an affordable and ubiquitous broadband service in the country. This can be held the practitioners reach out at the right time, lead to better health care and reduce costs involved.
Yet, in the rural populations access to broadband hosts unexplained loopholes. Technology is the major means of outreach for the government, community and individuals to train and teach the various aspects of telehealth. The lack of proper health care in the rural areas lead to significant public health issues which hinder the economic development of the region.
The hunger for success
Several organizations have resorted to telehealth as a business idea to be incorporated into their empire. The focus is shifting from the needs of rural areas, the primary objective of providing health care to far-flung areas. It is slowly creeping up the sky scrappers of metropolitans because that is where the customers are. Telemedicine networks have successfully incorporated stroke care capabilities and ICUs into their outreach programmes.
However, most of them are independent firms; working is an association of hospitals while competing with them. They are far-off the circuit of the traditional telemedicine providers. Applications for mobile healthcare show a lot of potentials, but will the traditional healthcare providers embrace them?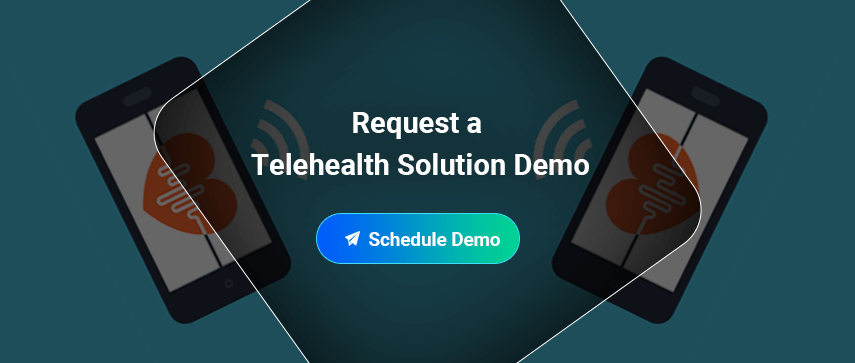 Author's Bio

Shailendra Sinhasane (Shail) is the co-founder and CEO of Mobisoft Infotech. He has been focused on cloud solutions, mobile strategy, cross-platform development, IoT innovations and advising healthcare startups in building scalable products.