Providing transport for employees is becoming a trend around the world. You can make your workforce travel to work safely and boost their morale to give their 100%. Employee transportation services are now part of staff benefits and are seen as attractive incentives. More and more businesses are gearing up to offer transportation for employees.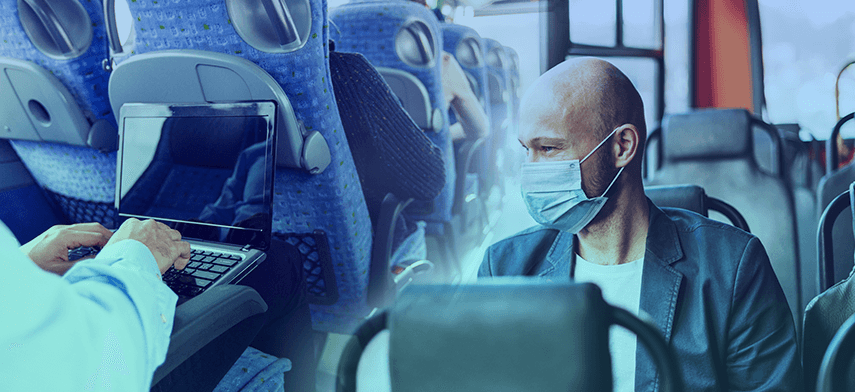 However, many are worried about the process of delegating and managing routes, schedules, and costs. Additionally, your staff may be coming in at different times of the day. Businesses need to take the help of automation and technology to streamline employee transportation. Let's explore how an employee transport management system can cut down your transportation inefficiencies.
Employee Transportation Management Trends
Many employers are dealing in their own ways to manage employee travel services. Besides, their ongoing practices had to deal with various challenges recently with the advent of COVID-19. The requirements for safe travel and physical distancing disrupted what was common. As a result, employee transport management went through a massive change. Here are some of the trends going around the world for the present year:
Need for Safety

We are now more conscious about the importance of safe travel. Businesses are past thinking of dangers that lie on the road. Now, they must also consider health and hygiene implications. With sanitized vehicles, low passenger count, ample sanitizers, etc. employee commute has become more demanding. Employers are also taking notice and trying their best to make transportation for employees healthy.

Staying Flexible

Nothing is completely predictable in life. No one knew we would be confined in our homes for months and even fear to venture out. Similarly, you cannot rely on your route planning or pickup locations fully. Some of your employees may want to board the vehicle from a different location. Or, something else may come up that puts your laboriously planned routes into dismay. As a result, employers are staying highly flexible to meet any unplanned changes.

Smart Commute

Employee commute is turning into a smart model of operation. Transport management solutions are opening new doors of possibilities. Traveling to work is now as simple yet as advanced as booking a cab from your mobile. Instant notifications, GPS tracking, and automated trip records are some of the elements going strong in transport management. These perks are not available in the traditional models of employee transportation.

A Shift to Green

Sustainable transportation has now penetrated the realms of businesses. Reducing our effects on the planet is now extended to how your employees travel. Employers are playing a big part in the change through employee transportation. They are:

1.

Offering incentives to maintain a low-emission vehicle

2.

Providing travel coupons or allowances to take public transport

3.

Installing charging points for electric vehicles in office spaces

4.

Encouraging travel in company-provided buses or vans instead of cars

We are living in a time where the whole transportation industry is changing. Employee transportation, too, is under a revolutionary process of transformation for the better.
Challenges Faced by Businesses While Managing Employee Transport
Employee transport has remained a challenging zone since its inception. The modern trends and need to change are not welcoming for many businesses. Let's go through the key challenges any employer can encounter while offering worker commuting.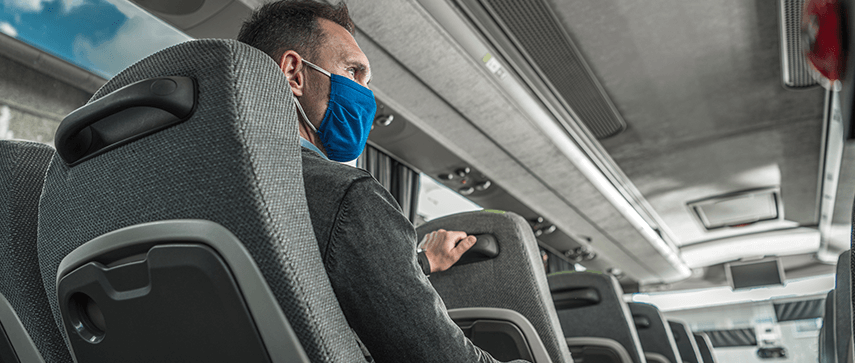 Route Planning

Planning the best route for your fleet is a complex task. You need to consider a series of factors like:

1.

Pickup time and locations

2.

Availability of drivers

3.

Choosing vehicles for specific routes

4.

Assigning routes to drivers

Planning your routes manually increases the complexity of the process. Additionally, some factors are beyond your control or planning, like traffic and roadblocks.

Driving Unnecessarily

Improper planning means your fleet is not able to take the best routes that will save distance and time. On top of that, other conditions can make your drivers waste their vehicle's fuel and make your workers arrive late. A new pickup location or a new driver is a common cause of driving around unnecessarily. It may take time and asking around to locate a pickup point if you are not using a GPS map.

Maintaining Schedules

Ensuring that your fleet is on time is nothing less than a challenge. Also, maintaining pickup or drop-off times is not an easy task. A single car missing its schedule can create a ripple effect on your whole transportation. For example, you may dedicate one vehicle to drop workers of a shift and pick up the ones for the next shift. If the car fails to drop workers on time, then your next shift employees will also be late.

Increased Costs and Resources

You saw how employee transportation suffers from several challenges. Unfortunately, these challenges ultimately drive up your costs and waste your resources. You are going to burn more fuel if your drivers drive around unnecessarily. Traffic and roadblocks can cause the same and force drivers to take a longer detour. Improper management is another cause of resources going down the drain. In the end, high costs make an impact on your bottom line and bring down your profits.

Advantages of Having Employee Transportation Management Technology
Just like logistics companies, you can take the help of technology to overcome transportation challenges. An employee transport management system is the right way ahead to create the best commuting experience for your human resource. Employee transport management software helps you plan your routes, manage your fleet, and execute timely commutes.
Features of Employee Transport Management App
1
Real-Time Planning
Technology helps you plan your routes using a GPS map. You can automate the process after providing data like pick up and drop locations, time, and more. The process even accounts for real-time factors like traffic and chalks out the best route for your drivers.
2
Live Tracking
You can track each vehicle in your fleet in real-time using a GPS map. Additionally, you will be able to see the routes taken by your vehicles. Live tracking ensures the safety of your employees. You can also set up your system to send instant notifications if any vehicle ventures out of the planned route.
3
Instant Communication
Modern transportation solutions come with mobile apps for drivers. You don't need to pay someone to handle calls or notify drivers of any change. Everything is possible right from your admin panel, whether you want to send a notification or chat with your driver. You can also automate notifications based on triggers like a change of pickup location.
4
Employee Apps
Your employee transport management system can have more features and even room for customizations. The employees can manage their commute by being accessible to arrival times, pickup locations, or any other related information. They don't have to wait or stand at the wrong location as they are aware of all details.
Benefits of Employee Transport Management App
1
Reduced Costs
The cost of maintaining your fleet comes down drastically with the adoption of technology. You can save costs in many ways:
No more driving around unnecessarily

No paying wages for fleet managers or callers

Tracking fuel usage and distance

Drivers save distance by taking the shortest routes
2
Punctuality
Sound planning and execution ensure your fleet operates in time. You can cut down delays and avoid wasting precious hours that your employees can spend in the office. Everyone arrives in time and leaves on time, making your workforce more productive.
3
Better Management
You can manage your drivers and fleet much better with the help of a digital solution. From route planning to notify changes, your platform will streamline workflow and reduce efforts. You will also be able to stay flexible by accounting for real-time changes.
4
Convenience
Digitizing your transportation management brings convenience for your business and employees. Everything goes according to plans, and you can cut down later arrivals. Your drivers receive their planned routes on their phones and use a GPS map for accurate navigation. Your employees enjoy a better commuting experience just like they book a cab.
5
Motivated Employees
Travel benefits are now highly sought by employees. You can give your employees the motivation to excel by providing them a seamless transportation experience. Businesses can create a win-win situation for everyone by ensuring the best transportation services for employees. Your returns will outweigh your investment by far and wide!
Final Thoughts
More businesses are looking to adopt an employee transport management system as we return to the office. Businesses with a large workforce need to go digital to offer a good commuting experience to the staff. As such, this technology can help your business stand apart and create a niche in the industry. Even a transport management company can leverage this imperative to survive the competition. Concretely, it can be said that adopting this automated platform to manage your employee transportation operations is the need of the hour.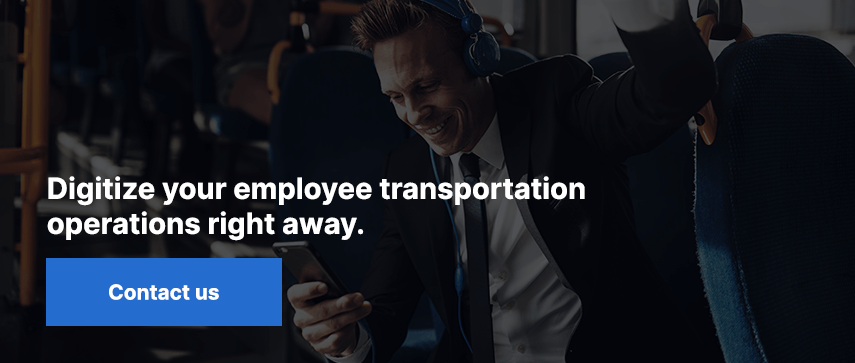 Author's Bio

Nitin Lahoti is the Co-Founder and Director at Mobisoft Infotech. He has 15 years of experience in Design, Business Development and Startups. His expertise is in Product Ideation, UX/UI design, Startup consulting and mentoring. He prefers business readings and loves traveling.