Do you know your wearable, the Apple watch, can become your fitness buddy? All thanks to the success that this smartwatch has been received for the last few years, there are numerous apps for this, aimed to improve your health and well being.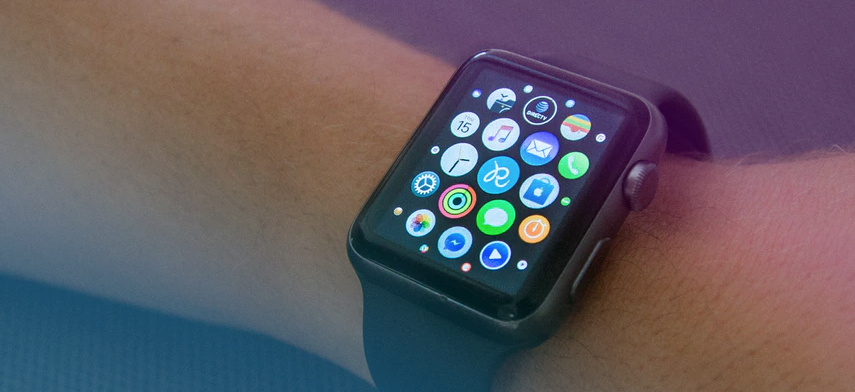 So what makes these Apple watch apps stand ahead of other fitness apps? Their functionality. They are designed to make your life from the minute you wake up till the time you go to sleep easier than ever. They help you become a better version of yourself, leading an organized lifestyle.
Are you interested to know more about these apps? Then go through this post till the end. It will provide important information about the best Apple watch apps that ensure health and wellness.
So, without further ado, let's dive into the discussion.
Commit to a Healthy & Hassle-free Life – The Essential Downloads for Your Apple Watch
To get the optimum benefits of your Apple watch, you should opt for the best apps that you can install in the watch and use them for leading a better lifestyle. Here is a quick list of top 25 Apple watch apps that you can use for improving your health and wellness. Based on their usefulness, I have categorized them into four sections. Here they are:
Best Apps for Fitness & Health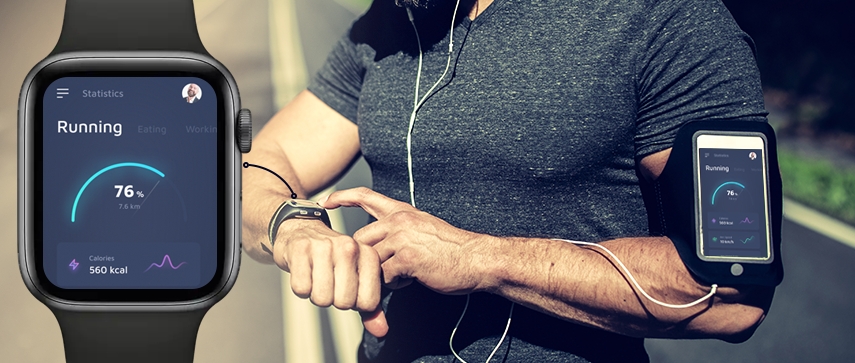 HealthFace is useful for recording health data. With this app, you can store any information about your health, get your blood pressure monitored time to time, get your insulin and glucose level checked (if you are a diabetic patient), track your regular dietary habits, such as sugar or caffeine intake, easily. The app is available in the Apple store at $1.99.
When you lead a disciplined life on a daily basis, automatically your lifestyle becomes healthy. Streaks is a daily habit-forming app that helps you form good habits to stay healthy. There are 12 tasks that you can choose from and complete them every day. Your major aim should be to create a streak of successive days. This awesome wellness app is available in the Apple store at ₹ 399. You can use the Android version of it for free for 5 tasks.
Lifesum is a free diet tracker app that makes the process of monitoring the calorie and water intake quick and easy. You can also find various healthy and delicious recipes here.
This is another free health app that includes science-based activities and games to minimize stress and maximize happiness. If you want to make your life free of stress and anxiety and elevate emotional well-being, then this app helps you reach that goal smoothly and quickly.
As the name suggests, this free app is all about letting you know about the health of your heart. Other than monitoring your heart rate in a timely manner, you can also contribute to heart health studies through this useful app.
Best Apps for Sleep & Music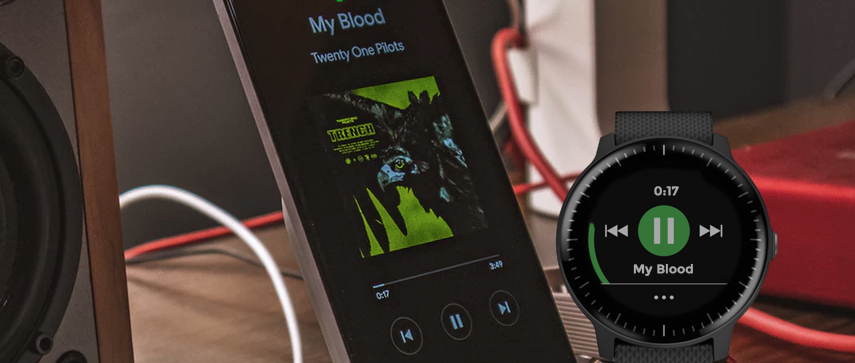 This free app is mainly aimed to teach ways of sleeping better. It helps you track your sleep and analyze it to get good sleep at night, wake up every morning with a fresh mind and zero tiredness in body, and eventually improve your overall health.
When it comes to leading a healthy active life, Fitbit is a free app that you can totally depend on. It tracks your daily dietary habits, workout activities and sleep, monitors your heart rate, checks the total time you stay active per day, sets goals for you and motivates you to lead a healthy lifestyle.
As the name suggests, with this app, your sleep gets automatically tracked and you see the result in your Apple watch. It gives you a detailed sleep report. Also, it comes with an alarm that wakes you up every morning with a soothing tone.
SoundHound app can be your music pal. It discovers and plays any song in just a few moments. The songs are available in it with live lyrics so that you can sing along with the app. Download this app for free, listen to your favorite songs and enjoy the magic. The Android version of it is available in Play Store at ₹ 370.
This free music app is ideal for streaming music, listening to the radio and checking on podcasts. You can discover countless songs and podcasts. You can personalize your listening. You can also download the songs for offline listening.
This is another free app for enjoying music and podcasts. With this app, listen to millions of songs for free. Create your own playlist and personalize your listening.
Best Apps for Workouts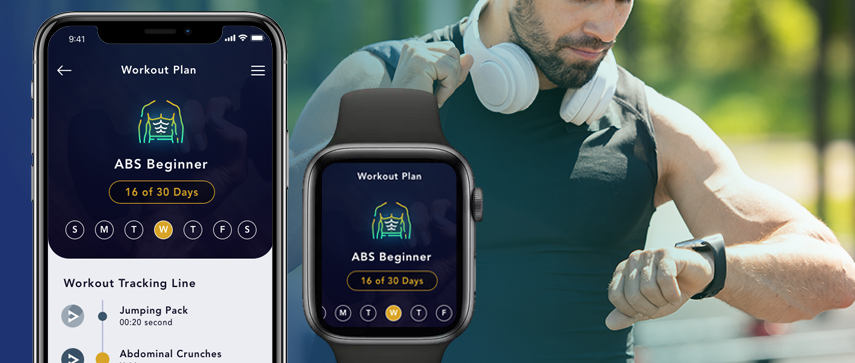 In assistance with Augmented Reality, this fitness app shows you an RD virtual model performing exercises. It is aimed to motivate you to do workouts daily. You can check exercises according to your gender, height, and percentage of body fat. It also tracks your progress.
This free fitness app helps you track your daily calorie intake and how many calories you're burning. MyFitnessPal keeps you motivated in leading a healthy lifestyle.
Gone are the days when running alone used to be a boring exercise. Now you've a running partner just on your wrist. Nike+ Run Club for Apple watch helps you get the maximum benefits of running with coaching, music and live feedback. You can track your progress, set goals, meet them and unlock achievements.
If your Apple watch has this app on, whenever you do any outdoor or indoor fitness activity, during the entire process the app gives you information about the time, splits, covered distance and heart rate. This is a great app for running and cycling activities. It helps you reach your fitness goals.
This app helps you form good workout habits on a daily basis. You get to choose from 30 different and interesting exercises and 4 discreet workout lengths. If you use this app daily, on the watch displays, you can check your heart rate together with your progress. This awesome fitness app is available in the Apple store at $3.99.
Best Apps for Email & Messaging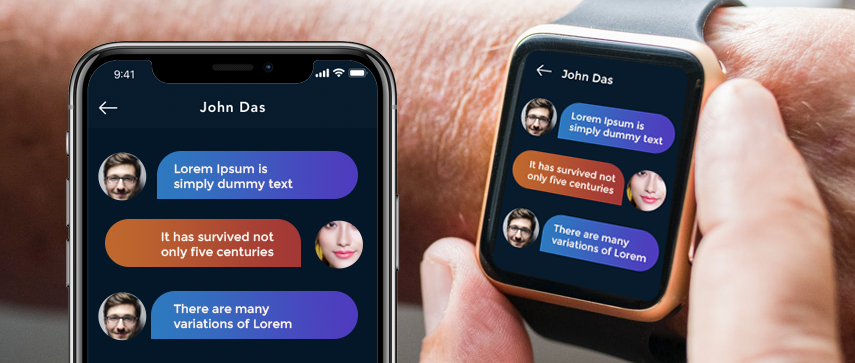 When you ain't looking at your phone, this app makes sure you get all updates from your Twitter account on your wrist. You can even create a new tweet and use the timeline filter to reveal or hide tweets as per your choice. The app is available in the App Store at $4.99.
This app makes the process of emailing fun and seamless. You can read your mail without reaching to your phone or laptop. Also, you can discuss email privately when needed and schedule emails as per your requirement. And the best thing is this useful mail app you can get at completely free of cost.
This is an email and calendar app, being connected to Office 365, MSN, Microsoft Exchange, Outlook.com, Hotmail, Gmail, MSN, iColud, and Yahoo, gives you access to all your email accounts and calendar easily.
This is another free social networking app that keeps you away from your phone. You can get the same facilities as a Messenger from your Apple watch. Other than text and video chatting with your friends and family, you can also see everyone's messenger story in your chat thread and vice versa.
Best Apps for Traveling & Making Home Smart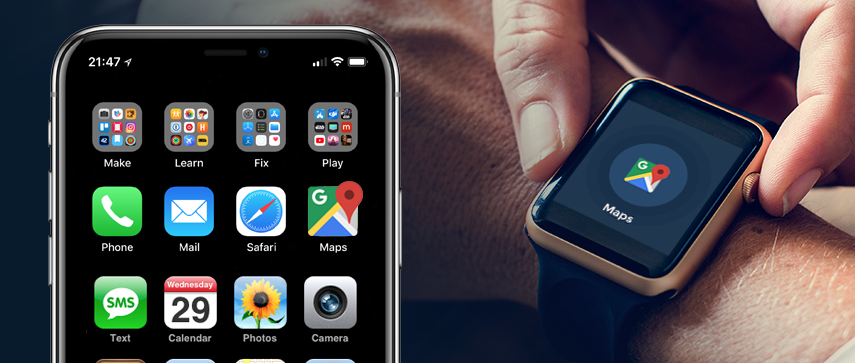 When it comes to availing hassle-free ride at any time anywhere, Uber is the best app that one can rely on. And when you get this app on your Apple watch, the whole process becomes easier. You can book a ride and get a notification at your driver's arrival. The payment method will automatically get selected as per your last booking. And the pickup location will get detected via GPS. If you want to change any of these manually, you need to do it from your phone.
Apple Maps on your watch gives you the direction of any location with an easy-to-understand interface. Also, you get interactive 3D views, proactive guidance, suggestions and more.
This is a free currency converter app that keeps you updated with exchange rates for various countries and currencies. This app is very useful whenever you do international traveling.
This is a free smart-home app that helps you get a better experience from Philips Hue lights. With this app, you get complete access to control your lights and organize them in rooms as per your need and taste. You can transform the entire feel of your rooms with just a tap.
Working with more than 600 apps and your iPhone, IFTTT gives you access to control everything around you by your voice, Google Assistant or Amazon Alexa. Also, with this app, you can track your daily habits and improve productivity.
Wrapping it up,
With all these apps and more, Apple watch has garnered great attention throughout the world. These apps are constantly attempting to make our health and lifestyle better. An Apple watch, with its all the useful apps, is here to stay and promises a better future to all the watch owners. So, install the apps in your watch and start your journey towards a better life.