Technology has a real serious problem with stagnancy. The two don't quite get along with each other. So when an industry becomes stagnant, technology swoops in to herald sweeping changes in the way that industry functioned and delivers a knockout blow to its arch enemy. And that's exactly happening with the trucking industry at present.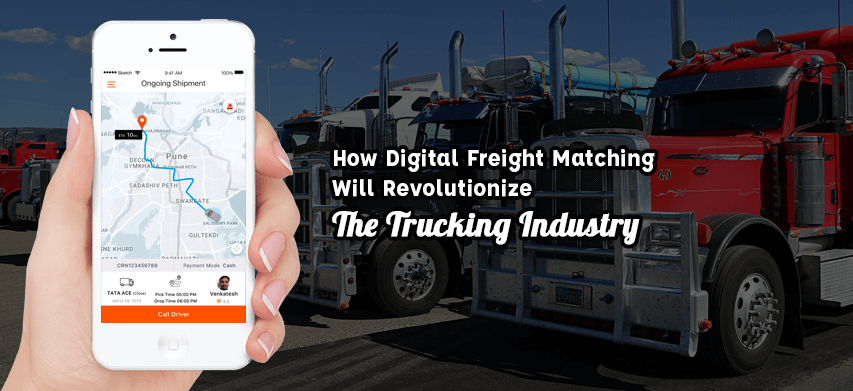 The trucking industry, in particular, and the freight logistics industry, in general, are undergoing a transformation on the back of two driving forces – the need for acceleration and reinvention, and the development of new technology that has facilitated the creation of digital platforms which acts as catalysts to the whole process. And the system that is leading this industry-wide overhauling of methods and processes is digital freight matching.
What Is Digital Freight Matching and How Does It Work?
Digital freight matching can be considered as a software-based solution to some of the most persistent problems in freight logistics. It aims to eliminate and replace the middlemen (third-party logistics companies and brokers) involved in the supply chain of load matching by providing a platform based on new technology. This helps to establish a direct connection between companies who need truckers to transport their goods and the trucking providers who have spare capacity to fulfill their requirements.
Uberization of Trucks
Digital freight matching seeks to match a transport vehicle's load capacity with companies in the vicinity who are looking for service providers to ship their goods through a network of apps and other digital platforms. As this model is quite similar to what Uber does, connecting passengers looking for a ride with the nearest cab drivers who can ferry them to their destination, it is often referred to as 'Uberization of freight'.
The process itself is extremely simple, quick, and efficient. The shippers post the details of the load that needs to be delivered on the digital freight marketplace. The carriers then submit their bids for these orders on the marketplace. The load poster accepts the best and most convenient bid, and the winning bidder dispatches the truck to haul the load. Upon execution of the order, the proof of delivery along with the load details and the rate confirmation are uploaded on the platform; following which the invoice is cleared between 1 to 7 days thereafter.
Why the Sudden and Frantic Demand for the System?
The problems and issues in the trucking industry have been present throughout its existence. So what has caused this frantic shift to digital freight matching?
The proliferation of digital freight matching platforms could be attributed to 3 major factors – inefficiency in the existing structure and methods of the freight logistics industry, the e-commerce boom, and the Electronic Logging Devices (ELD) mandate issued in 2017 by the Federal Motor Carrier Safety Administration (FMCSA).
The freight logistics industry suffers from glaring deficiencies that have stagnated in its progress. For an industry that is worth $800 billion, it was only time before people started looking for alternatives that could help overcome its time and cost inefficiencies. Another recurrent theme of the trucking industry is the menace of hidden costs that directly affect the profitability of the truckers. Transparency is a forgotten virtue and neither the shippers are assured of on-time delivery of their goods nor are the truckers certain of timely payments from the shippers and brokers.
A major factor that had necessitated the advent of digital freight exchanges is the progress of the e-commerce industry. The exponential growth of e-marketplaces has put additional pressure on the already stressed trucking industry. With the host of online marketplaces that are now in business and the fiercely competitive nature of this segment, rapid and omnichannel delivery of goods has now become a competitive differentiator. And with customers expecting instantaneous delivery of the products, a faster, more transparent, and highly efficient load matching system was the need of the hour.
The final nail in the coffin was the ELD mandate that the FMCSA issued in late 2017. This mandate completely revamped the obligations of electronic tracking in the trucking industry. It demanded that all commercial vehicles must be equipped with electronic devices to keep a record of the vehicle's service and engine hours, duty records and location information. With these stringent rules in place, truckers had no option but to rely on digital freight matching platforms on account of their time-sensitive approach to freight matching. It is also argued that these laws would reduce the number of hours a truck could spend on the road and if that is the case, it would make more sense for truckers to ply their trade on a digital freight marketplace where they are assured of lesser empty miles, more business, and faster payments.
All these factors together combined to make digital freight matching the phenomenon that it now is.
Advantages of Digital Freight Matching
The advantages of digital freight matching are found in the solutions it provides to the issues that have plagued freight logistics perennially.
Quick Turnaround Time
Traditional freight systems are notorious for their painstakingly slow turnaround times. On-time deliveries are more of an aberration than the norm. This issue is settled through digital freight exchanges. The elimination of middlemen means that both the companies and the transporters connect with each other quickly and directly. Any queries are sorted on the real-time basis and the orders are placed much faster. While traditional freight brokers need to make calls and emails to secure an order, digital freight exchanges enable drivers to claim the load as soon as it is displayed on the platform. Needless to say, this quickens up the whole process and turnaround times are minimized.
Improved Cash Flow
A lot of truckers suffer from a negative or an imbalanced cash flow as shipping invoices tend to take a lot of time to clear. This problem again is solved by digital freight matching apps which offer quick pay options and also allow truckers to collect fuel advances. Truckers can upload 'proof of delivery' confirmations via a Smartphone camera in real time; which again, accelerates the payment process.
Increased Affordability
Traditional brokers collect exorbitant amounts for their services. Their commission rates often run up to mind-boggling figures and in some cases, they amount to about 45% of the delivery cost per load (that is borderline extortionate!). Digital freight matching provides a platform for service providers to compete and offer the best rates to their clients. Also, truckers active on a digital freight marketplace require lesser working capital than their counterparts which, in turn, acts as an incentive for them to offer competitive rates. As a by-product of this increased competitiveness in the market, the quality of services delivered by trucking providers also shows a marked improvement.
Solution to the Empty Mile Problem
On an average, a transport truck spends about 30% of its time on the road, either totally empty or half empty. The operating cost in the trucking industry is close to $1.40 per mile. Every year, American trucks travel 50 billion miles without any cargo in the trailers. The losses, obviously, are huge. Though third-party brokers attempt to rectify this problem in return for a hefty commission they do it through a protracted manual process which, more often than not, fails to work.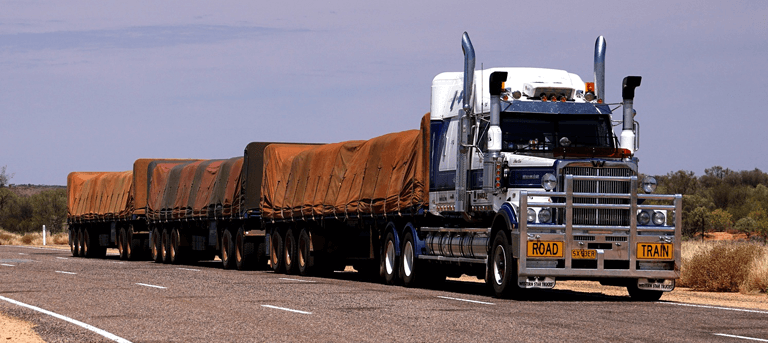 The on-demand nature of digital freight matching helps rectify this market inefficiency. Because drivers and companies could now connect with greater efficiency, drivers spend a lot less time on the road with spare capacity. Shipments are booked more efficiently, and the likelihood of drivers returning home with vacant trucks is negligible. This system also allows drivers to exercise greater control over their delivery schedules. Some digital freight matching platforms also provide drivers with an advanced visibility for future loads which allows them to arrange for backhauls in advance to fill in their empty miles.
Market Potential for Digital Freight Matching
The digital freight exchanges are present in only a handful of markets as of now, but its range and reach are gradually expanding. At present, digital freight matching platforms are quite active in markets that are characterized by a high degree of competition, commoditization, an existing communication channel, and low complexity of business; such as Europe and North America.
However, in the international air and water freight market, there are only a few players and the chains of transport too are quite complex. In both these modes of transportation, one single party cannot offer end to end service. For this, they would have to link up with other players. The effective benefits available to freight carriers by linking up with shippers are considerably low.
However, as technology is further developed, the traditionally perceived disadvantages lose their traction as it becomes easier to integrate various partners into a very complex transport chain. Due to all these factors, the digital freight exchanges are now expanding into air and water freight too, and we may just witness a revolution in these segments as well.
Most Popular Digital Freight Matching Platforms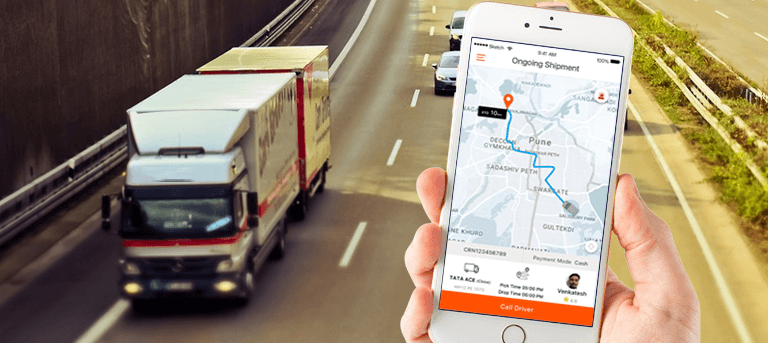 Among the many digital freight matching platforms that have set up shop recently, Uber Freight, Convoy, uShip, Cargomatic, and Transfix have emerged as the market leaders. Their leadership is not just restricted to their market share but is also reflected in the ease of using their app, instant payments, affordable quotations, simplification of the shipper-trucker communication channel, and a host of unique features that make the app user-friendly.
What Are the Challenges Plaguing This System?
Let's assume for a moment that the small brokerage firms are cleared out of the market by digital freight matching platforms. But the drivers may still not be comfortable working with unfamiliar faceless brokers that they barely know anything about even though they stand to gain financial benefits. These platforms lack the human connection and there is a general lack of trust as compared to the brokers who have cultivated healthy relationships with the drivers over the years.
ELD rules have had a sizeable impact on the industry and the older drivers have preferred to retire rather than changing their method of working. This has left behind a massive gap.
The way out for digital platforms would be to find a solution that does not completely phase out the human interaction since this is a highly specialized and time-critical industry.
The concept of digital freight matching is still in its nascent stages. So to expect it to completely replace the traditional broker system might be asking a bit too much out of it. But in all eventuality, that will probably happen in the near future!
How Will Traditional Freight Brokers Be Affected by Digital Freight Matching?
While there is no data available to correctly ascertain the impact of digital freight matching on traditional broker-trucker relationships, it is more or less believed that demographics will dictate the degree of acceptance for this technology. Older and more veteran truckers will most likely stick to their existing arrangements with their brokers as they tend to place a greater emphasis on the human, interpersonal aspect of relationships; either business or personal. The younger section of the demography is expected to display a greater inclination towards the more suave, modern system of digital freight matching.
Traditional brokers though may find it difficult to hold onto their contracted truckers because of the ELD mandate. The responsive and time efficient nature of digital freight matching exchanges is likely to be the deal clincher for them.
Larger broking firms are now gradually entering this space by building their own digital freight marketplace. However, this may also spell doom for the smaller fish in the market as they would not have the requisite financial resources needed for developing such a system. But all is not lost yet. Mobisoft Infotech helps you build an on-demand digital freight matching platform to compete with the bigwigs. Get in touch with us to develop your digital freight matching platform today!
Author's Bio

Nitin Lahoti is the Co-Founder and Director at Mobisoft Infotech. He has 15 years of experience in Design, Business Development and Startups. His expertise is in Product Ideation, UX/UI design, Startup consulting and mentoring. He prefers business readings and loves traveling.