Retail is growing at an unprecedented rate, especially after the advent of ecommerce. According to reports, the global retail ecommerce sales reached US$ 3.53 trillion in 2019. The amount is expected to rise to $6.54 trillion in 2022. That means we are expecting a huge customer demand, and retailers and ecommerce companies need to fulfill them efficiently.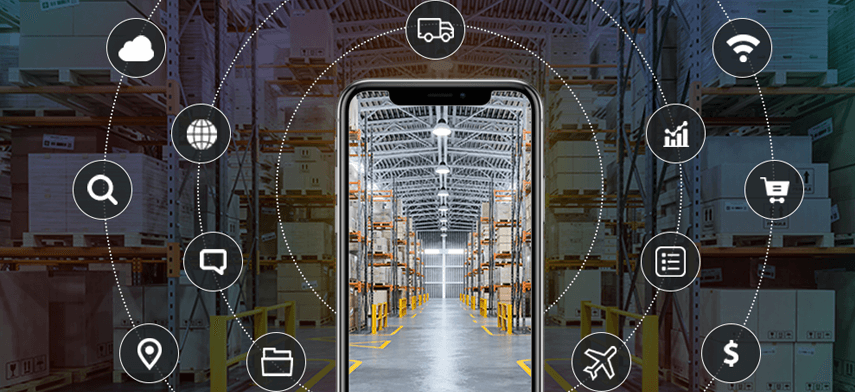 With trends like same-day deliveries hitting the consumers, it has become very necessary to manage the back-end supply change effectively. Companies are turning to ecommerce logistics optimization to plan, execute and deliver products at the right time to the customers.
Most ecommerce companies don't have a brick-and-mortar store and take the help of the third-parties to manage their supply chain. The need for logistics optimization becomes significant since everything must work in order and sequence to fulfil customer demand.
Today, we will see how ecommerce and retail can scale with the help of logistics management app from a logistics app development company.
What Is Retail And Ecommerce Logistics
Logistics refers to the process of planning, executing, and shipping resources to the end destinations. The whole process should take place through a proper system to increase efficiency. Most ecommerce companies today use a logistics management app to track goods from raw materials to the final delivery. This increased visibility helps you manage supply chain efficiently and even sync with third-parties that handle storage and delivery.
In a gist, a supply chain optimization app will-
Identify and track the best suppliers and distributors (based on predefined rules)

Choose the best supplier for based on factors provided

Identify the cost-effective solutions for your business

Give full visibility into inventory

Automatically manage orders and delivery
Logistics apps also come with features like last mile delivery optimization to speed up deliveries, save costs and ensure the optimum use of resources.
How Does It Work
Let's say a customer purchases a product from your website. Now, this will automatically trigger your inventory management solution which will adjust the stock after the payment is made. You will also be notified about the placement of the order.
What is the next task?
The product needs to be shipped to the customer! If you operate out of your garage or have a store, you then proceed to pack the item and ship it through a courier.
In case you collaborate with third-parties, a sale will sync with the inventory software of the product provider. They will be responsible for shipping the product which you can track until it reaches the destination.
How to Scale Your Ecommerce and Retail Business Using Logistics Optimization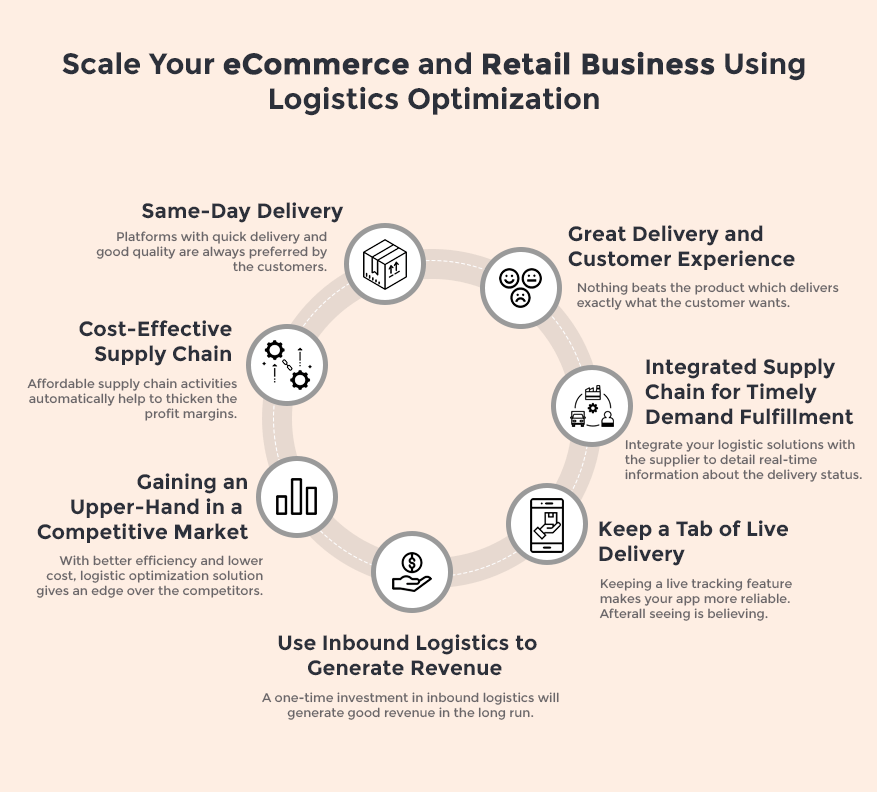 How does logistics optimization actually translate into business benefits? Let's find out-
1
Same-Day Delivery
According to research by Deloitte, over 70% customers prefer convenience and free shipping as the main reason to buy online. This explains the importance of same-day delivery. If you have promised same-day delivery on your website, you have to fulfill it! Ecommerce companies have used last mile delivery and logistics solutions to deliver products within 3 – 4 hours of placing the order.
Last mile delivery and its efficient management is a must for a fast or same-day deliveries. The app will work out the best routes to the nearest warehouse based on real-time traffic conditions. The same last mile delivery software will also optimize the route so that you can deliver without delay to your final destination.
You can use this feature to scale your deliveries without hassle, considering you have a big enough fleet at your disposal. No matter how much you scale, the speed, and the accuracy will always be your competitive edge.
2
Cost-Effective Supply Chain
A cost-effective supply chain is crucial to save costs in an industry where profit margins are really thin. Moreover, we are all well aware about the competition, and events like wasted resources or product returns are profit eaters.
A logistics optimization process will enable you to increase your supply chain efficiency. One can track goods right from their origin until it reaches them. The process can also reduce waste and ensure proper management of sensitive and fragile products such as glass objects or meat.
A logistics solution gives you full visibility into your supply chain, making every information available. One can easily determine the cost of the entire process and come up with ways of cost-cutting. Logistics solutions also help find suppliers with the best rates for additional savings.
Last mile optimization also leads to fuel savings.
3
Gaining An Upper-hand In A Competitive Market
We just discussed how logistics optimization helps achieve a cost-effective supply chain. Low costs and increased work efficiency put one ahead of the competition, no matter which industry they belong to. Logistics management solutions help lower the costs and offer cheaper shipping rates to the customers.
The delivery routes are optimized to save both time and money. Your customers are also happy receiving their orders on time without any delays. As a result, you can provide exemplary customer service which strengthens the company's reputation in the market.
Low costs also add to customer loyalty, keeps them coming back, and encourages them to spend more. With so many advantages related to the process, one can easily get an upper hand in a highly competitive ecommerce and retail industry.
4
Use Inbound Logistics To Generate Revenue
We often overlook the importance of inbound logistics when it comes to timely order fulfillment. Customers don't care about your internal working process. all they need is a timely and quick deliveries. Unless you meet their demands, you cannot expect your business to pick up pace and lead.
Retail mobility solutions help optimize the whole inbound logistics and cut down costs as well. Faster deliveries also translate to increased conversions which is hard to achieve in ecommerce. All of these factors turn inbound logistics into a revenue-generating process with increased accuracy and efficiency.
Logistics management apps also enable people in the supply chain to stay on the same page and collaborate. Right from the shipping company to the delivery team, everybody works hand-in-hand for timely delivery and enhanced customer experience.
5
Keep A Tab Of Live Location
By now, we all know the way in which logistics optimization helps in faster deliveries through route optimization. The same features can be used to track your fleet in real-time using a GPS map. You can see where each vehicle is located, where they are headed, the planned route, delivery pickup and drop off locations, and more. Information about the fleet helps schedule jobs with accuracy to save time and cost.
The system also automatically assigns pickup or delivery to the nearest driver from the warehouse or customer. You can speed up your return order process, adding a level of satisfaction for your customers. Last mile delivery solutions and live tracking help you retain more customers who become your regulars.
Most logistics companies have moved to supply chain management solutions and ecommerce companies are also following suit.
6
Integrated Supply Chain For Timely Demand Fulfillment
An ecommerce logistics optimization solution makes room for an integrated supply chain. With services like same-day shipping, you can compete with the likes of Amazon and Shopify. International ecommerce companies can sync their logistics solution with that of the suppliers for a bird's eye view into operations.
Live tracking and optimized routes also take out the guesswork and help make deliveries on time. One can also scale the operations and still achieve efficiencies by using the solution of a logistics app development company. The integrated and cost-effective supply chain may also enable you to offer free shipping, which is the ultimate trigger to buy!
Taking on the giants is not that difficult when you have the right technologies by your side.

7
Great Delivery And Customer Experience
Logistics optimization enables you to keep your promises to your customers. Make sure you deliver what you promise to your customer. If someone wants same-day delivery, and you promise that, make sure the customer gets their order on time.
Live tracking helps you provide real-time information to the customers. They can use their mobiles to track their packages and know when they can expect the delivery. If there are any delays, the logistics app will automatically adjust the ETA based on dynamic on-ground factors.
In short, you can create a great experience for your customers and fulfil all their expectations without hassle and right on time..
These are just a few ways you can scale up the operations using logistics optimization. Once you implement the technology, you will find more ways to enhance and leverage your operations.
Final Thoughts
Logistics optimization is not a choice for ecommerce and retail anymore; it has become a necessity. Unless you have a proper system to track and manage your supply chain, it is difficult to meet customer expectations.
Before getting into logistics management app development make sure of all the requirements. Customize the app accordingly. Next comes a reliable logistics app development company which would help you develop a quality supply chain management solution with the above discussed features.
Cross-hairing customer satisfaction will have your company lead the race in the logistic optimization management app for your ecommerce product, in the coming years.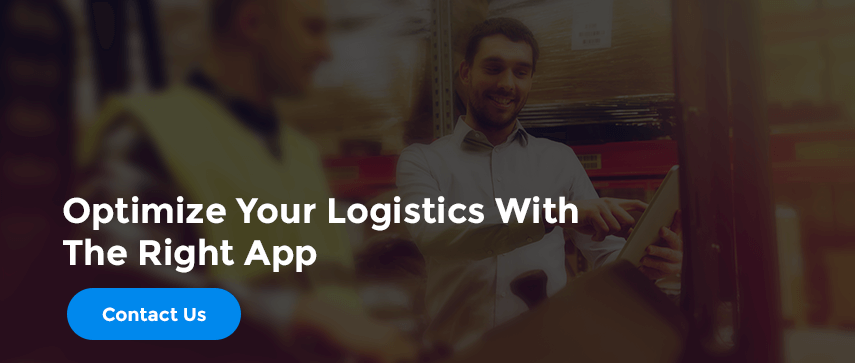 Author's Bio

Nitin Lahoti is the Co-Founder and Director at Mobisoft Infotech. He has 15 years of experience in Design, Business Development and Startups. His expertise is in Product Ideation, UX/UI design, Startup consulting and mentoring. He prefers business readings and loves traveling.