Adults are always keen on their child's safety in schools, and often find it challenging to keep a track of their commute, food habits, etc. On the other hand, factors like polite and well-trained teaching staff, education, and a safe and secure transportation facility is a challenge for the educational institutes as well. An educational transportation software solution helps with efficient transport management, thereby ensuring the safety of both children and drivers.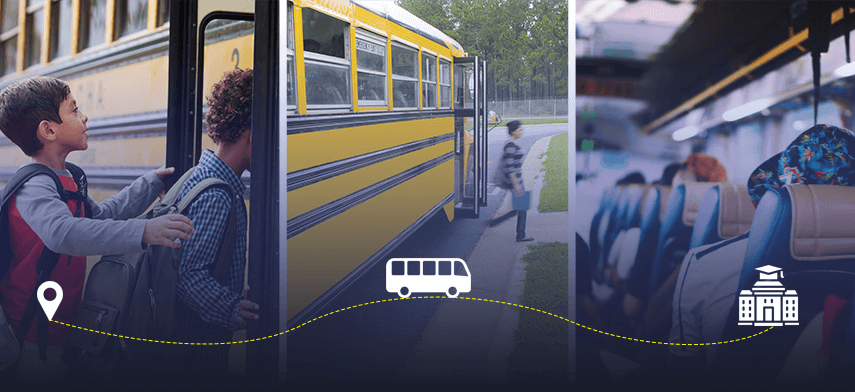 How is Technology Impacting the Education Industry?
Technology in and out of the classroom is functioning as a vital tool by streamlining education, assessment, operations, and transportation. Here are a few ways in which technology is revolutionizing the education industry. Interactive learning experience
Technology promotes engagement by providing interactive means for learning. For example, students can study geography by using software programs such as Google Earth or Maps, instead of learning from a static paper.
Modeling and Simulation

Specific simulation tools enable visual representations of planetary movements, tornado development, dinosaur world simulation, etc. These interactive models enhance the learning experience and help get rid of static models.

E-learning

E-learning is a multi-billion dollar industry, thanks to the consistent technological advancements. Now, teachers and students can interact remotely without being physically present in a classroom, which saves time and additional costs.

Transportation

Educational transport solutions have transformed the way transportation is managed. Now schools, colleges, and institutes can manage and maintain vehicle documentation, location, driver details, which assures parents about the safety of their kids.
Apart from these applications, technology is being used in group discussions, formative assessments, admissions, and attendance management as well. All in all, technology has entirely taken over the conventional education system and is being used in almost all educational operations.
Educational Apps for Schools and Institutions
Technology is revolutionizing the way schools function by facilitating the solutions that help schools run more efficiently. The right software can help you improvise and automate several time-consuming activities, thus, enhancing the work-flow of teachers and administration. Here are a few educational software programs every school, college, or institute should keep an eye on.
i
Registration Software
A school organizes activities and programs throughout the year, in which hundreds and thousands of children participate. Many schools still use the traditional form distribution method, which is not only less productive but prone to human errors as well. A school registration software offers several school management solutions that help speed up the process by providing online registration and access to all the required information. It allows parents to enroll their children in various school programs from the comfort of their own devices. Some widely-used registration software programs are:
Enrollware

Enrole

BeAKid

Connect

EvenHQ
ii
Centralized Student Information (CSI) Software
With hundreds of students studying in a school, it is essential to have a solution that integrates all the student software, along with providing parental access to the data. A CSI software automates the transfer of student information to the school database, making it easy for the admins to access and update the desired information during mid-year, new session, or school change. Some of the best-centralized student information software programs are:
PCR Educator's

MasterSoft

Vidyalaya

Orbund

Ellucian SIS
iii
Digital Attendance
If you talk about schools, one of the essential but most under-productive tasks is student attendance. Many schools still prefer maintaining a physical register and make teachers take attendance manually every day. Not only does this lead to increased documentation costs, but it consumes time and resources as well. A digital attendance software is a more accurate and reliable method to manage students' attendance, both in regular school hours and after school programs.
Besides, it also eliminates the need for cumbersome paperwork. Some popular digital attendance software for schools are:
K12 Attendance

MyClass Attendance

Chalk Attendance

TeacherKit

Attendance Manager
iv
E-learning
Digital learning is in trend now as it offers convenience to both students and teachers. Many schools tend to run after-school educational programs for helping weak students or speeding up curriculum coverage. However, it requires students to stay till late in school or come back again. An e-learning solution helps teachers with tuition management by allowing both students and teachers to interact remotely. Some widely-used e-learning solutions for schools are:
eduZilla

Smart classes.in

EduSys School ERP

Proctur

SkoolApp
Technology and Student Transportation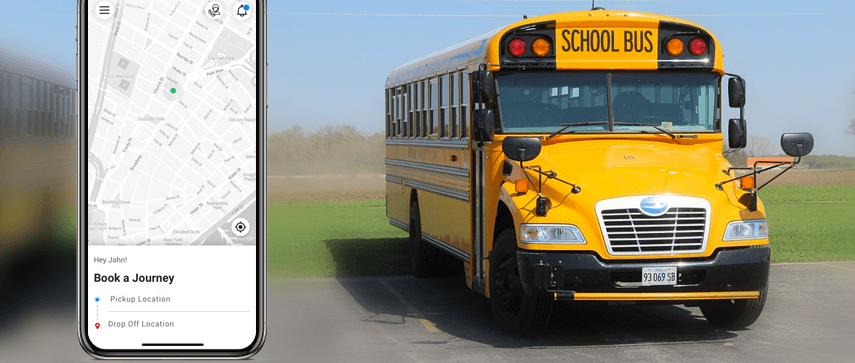 Technology has led advancement in the transportation industry as a whole, with buses now being equipped with Wi-Fi, GPS, radio, and a bunch of integrations. And, most of this technology is now made its way to the school buses. Here are a few ways technology has changed the way student transport management is managed.
Seamless Tracking

Parents worry about their children, and very rightly so. But now, they are at ease as student tracking technology allows them to track students when they enter and exit the bus. The integration of RFID and GPS technology enables parents to monitor their children's real-time location.

Effective Transportation Management

The same technology also helps schools and transportation officials to monitor bus timings and routes and detect unauthorized deviations and stops that could possibly impact staffing and fuel costs.

Simplified Transportation Planning

A few years back, planning school bus routes used to be a burdensome process. With technological advancements, the transportation department can now optimize the bus routes and automate the route planning process.
All in all, technology, when integrated with school transportation, has helped both parents and school authorities to ensure children's safety and transportation efficiency.
Educational Transportation Software Solution
An educational transportation software solution helps school admins and transport departments to manage their transportation fleet and maintain vehicle and driver details. A school bus routing software also enables defining transportation routes and allocation of vehicles and routes to staff and students. It also allows parents to track their children's current location, which ensures their child's safety.
A school bus management software utilizes transportation-related data provided by educational institutes, including vehicle repairs, servicing, license renewal, student mapping, route mapping, driver information, etc. School officials, transport department, and parents, all can use this software to ensure effective management of transport and safety of children.
A school bus transportation software also features technologies like GPS, RFID, and security modules to allow parents and schools to track student location and streamline their safety and security. In cases of accidents or vehicle defects, an educational transportation software solution can instantly determine the location and quickest route to facilitate immediate help.
Key Features Of The Solution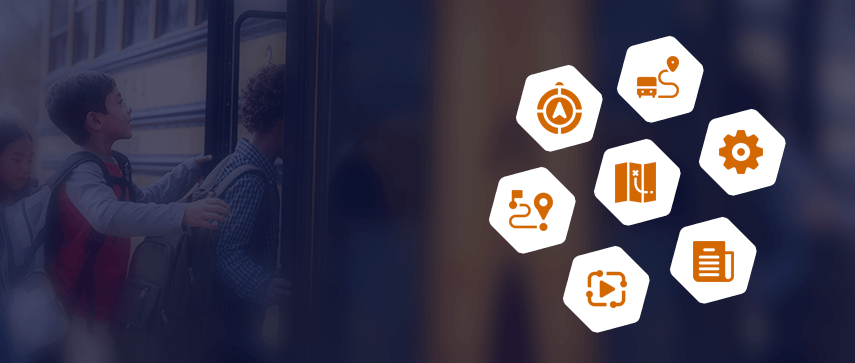 With so many educational transportation software solutions out there, you can get a variety of features depending upon your requirements. Here are a few standard features every school bus tracking app offers.
1
GPS Technology
GPS technology allows school authorities to enhance student safety and transportation efficiency. Educational transport solutions enable you to optimize route management, along with efficiently managing student pick up & drops along with the maintenance tasks.
2
Notifications
Timely notifications about the updates, and offers are sent to the users. This helps keeping the user engaged to the app as well as benefits them in terms of discounts and savings. It also notifies them in case of unlikely events, surge prices,and service interruptions.
3
Payment Modes
The payments for the trips can be made through several modes, which makes it very convenient and simple. Digital wallets, credit cards, debit cards, and net-banking are some of the options for the payment.
4
Secure Platform
With this feature, the driver can take a trip on a specific route, which will then be mapped, and the system will gather details with regards to the trip. Then, the school authorities can create pickup points. The trip auto-routing feature is of great significance for schools that are newly launched or are rescheduling their routes.
5
Enhanced Student Safety
School authorities can use a school bus routing software, along with the transport officials, and parents for enhanced safety. However, the purpose of use may vary. Therefore, an educational transport software solution offers different settings depending on the role of the user.
6
Quick Access
A school bus transportation software enables officials to create reports based on the data stored in the database. These reports can be accessed easily on the dashboard. Moreover, advanced software solutions also offer downloadable reports in various formats as per your requirements.
7
Help Desk Support
It is an all-time support desk for the users to resolve all the queries related to the transportation.

How Will It Benefit Users?
In today's fast paced life, where there is a culture of nuclear families, and both the parents are working, it becomes very difficult to manage home and work, especially, kids. So, because of lack of time, parents want a solution through which they can keep a check on their child's activity and safety in the educational institute they are going to. In this scenario, educational transportation software solution almost eliminates their worries and provide a comfortable commute to their ward as well.
I) Peace of Mind to Parents
The biggest advantage of an educational transport software solution is its GPS tracking ability, which enables parents to monitor the location of their children. It helps parents determine why their kids are late, and by what time they will reach home.
II) Scheduling
With a school bus routing software, the school authorities and transport officials can notify parents about the exact pick-up spots, which ensures all parents are available with their children at the gate at the right time. In case of a change in schedule, this software sends real-time updates to parents, thereby keeping them informed.
III) Better Routing
Educational transport solutions can assign buses for various routes, ensuring that the number of students don't get exceeded or face shortage of buses.
IV) Improved Bus Tracking
A school bus tracking app enables seamless monitoring of buses, which allows school and transportation authorities to monitor real-time bus locations and take necessary actions. Also, it helps with tracking bus speed, run status, and deviation from routes.
V) Centralized Reports
A school bus management software enables authorities to create and share regular reports of transport functioning. These details help to determine driver punctuality, fuel usage, vehicle repairs, vehicle utilization, and much more.
Wrapping it up
From education to transportation, all sectors are going digital. The advancements in technology have led to developments in the way schools and institutions consume, monitor and share data. Transportation is one of the pillars of an educational institute, and inefficient transport management can lead to uncontrolled costs and a risk to children's safety.
An educational transport software solution offers an exhaustive range of features to ensure the safety of students and efficient management of the transportation fleet of a school or college. It helps with route optimization & mapping, bus tracking, reporting, and other features that enable transport officials to maintain and monitor their services effectively. Additionally, a school bus tracking app delivers peace of mind to parents by allowing them to track the real-time location of their kids.
For schools, colleges, institutions, and transport officials that are struggling to manage their transportation, educational transport software solutions can provide organized data management and automation to streamline your transportation services.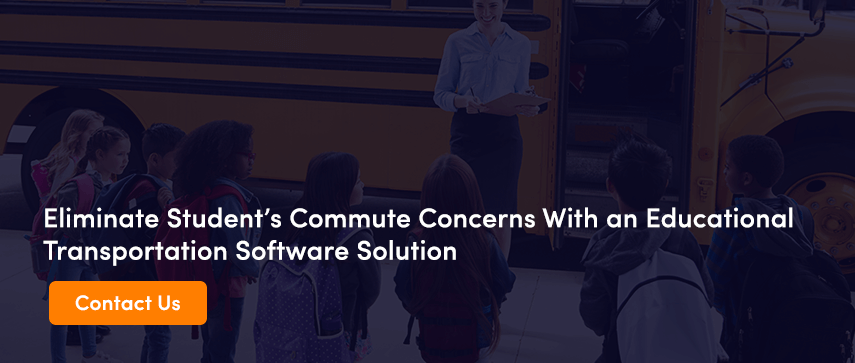 Author's Bio

Nitin Lahoti is the Co-Founder and Director at Mobisoft Infotech. He has 15 years of experience in Design, Business Development and Startups. His expertise is in Product Ideation, UX/UI design, Startup consulting and mentoring. He prefers business readings and loves traveling.