Technological advancements in healthcare mean a longer and healthier life for us all. It is clear that EHR apps are catching public attention and becoming more mainstream now. Mobile EHR on iOS and Android devices are the fastest growing areas in the EHR market and such apps have also proven to be effective in improving practice efficiency. This makes evident the need for pick-and-choose app store solutions for healthcare providers and their patients.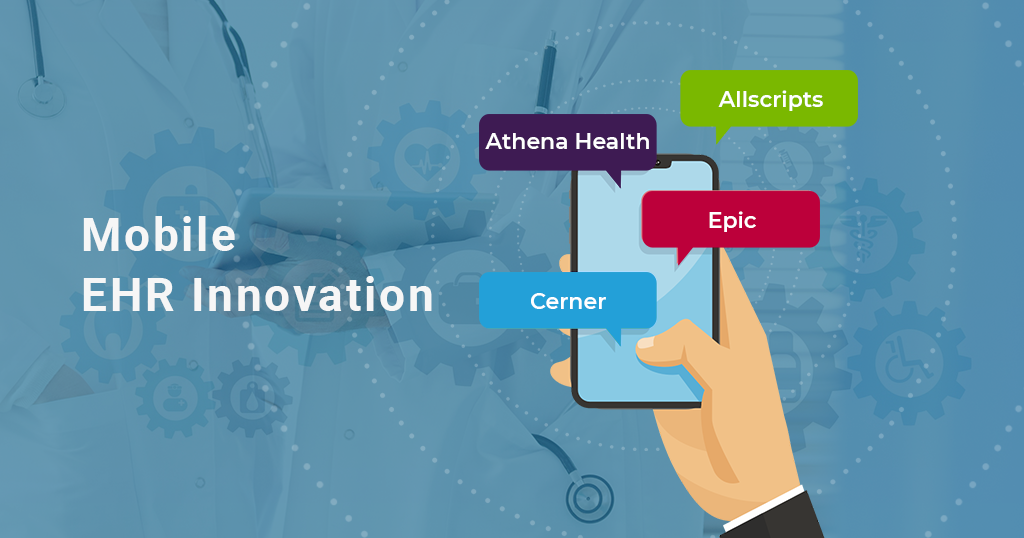 Publicly available application programming interfaces (Open APIs) make it possible for any developer to create an application for a particular EHR system. Many big names in the digital health industry have created development sandboxes that allow innovative app developers to create and integrate various EHR apps. Electronic health record vendors have now opened the floodgates to third-party app developers to create and market their mobile software via EHR app marketplaces.
What is an EHR App Store/Marketplace?
The first iPhone was released in 2007, paving the way for the smartphone revolution. The meteoric rise of iOS and Android operating systems can be attributed mostly to the way they promoted the innovative development and delivery of integrated applications. While on the front end the mobile phone users can choose specific apps to meet their needs, on the back end these apps are granted limited access to the system's resources and data. This allows the users to enjoy the apps while device security is ensured. Now we have something similar in the field of healthcare technology which allows innovators to design apps that can be integrated securely with a variety of electronic health record (EHR) platforms.
Just as you go to Amazon or any other online store to buy your groceries or apparels, you drop in at consumer app stores like Google Play or Apple's App Store to download your chosen free/paid mobile apps. The healthcare industry has also, finally, jumped in on the app store bandwagon. Focused healthcare app stores like EHR app stores, are online app marketplaces for patients, physicians and other healthcare providers to access and download relevant EHR-based applications. Such EHR application marketplaces are commonly created by EHR vendors who allow users to download apps from third-party developers who use their healthcare software development infrastructure.
Major EHR Vendors and Their EHR App Store Programs
The electronic health record system vendors who have become the major players in this emerging domain are those digital health companies who have remained focused on creating and maintaining up-to-date products that met the changing requirements of healthcare delivery in various settings such as physicians' offices, specialty care hospitals, outpatient clinics, laboratories, nursing homes and ambulatory care centers.
Though there is much that these big companies do, it is evident that a fresh perspective from an innovative third-party app developer can draw attention to new features and processes that were previously not considered. This is the reason why EHR software vendors like Epic, Allscripts and Cerner in the past few years have opened their EHR software products and data to third parties using the app store and API model, leveraging which healthcare app developers and digital health startups can build and offer apps that easily integrate with their respective EHRs, executing tasks that their EHR software alone can't do.
The major EHR software vendor app marketplaces ranked by their app store count (as of July 2018)
Athenahealth Marketplace – 214
Allscripts Application Store – 200
Epic App Orchard Marketplace – 73
Cerner App Gallery – 21
Epic is known to be an EHR software giant that supports not only the client community but also other smaller software vendors who work with them to achieve successful EHR integrations. Open. Epic was launched in 2014 to communicate their platform's capabilities to the digital healthcare industry.
The growing popularity of the FHIR standard has enabled Open.Epic to become a platform for EHR app developers to integrate with Epic systems. It has not only served as a great resource for the health industry but also provided opportunities for the EHR vendor and third-party app developers to learn various ways of integrating new EHR apps with the Epic's EHR system.
The EHR app marketplace, 'App Orchard' was launched by Epic with the intention of accelerating the delivery and acceptance of innovation across the healthcare industry.
For third-party app developers, App Orchard marketplace provides a cost-effective entry into a large community healthcare leaders and innovators.
The specialty of App Orchard is that it not only provides for their own team to engage with outside vendors, it also provides these vendors with a platform to engage with Epic and their customers.
Epic utilizes all conversations, webinars and annual conferences with App Orchard members as well as their customers to guide their future direction. As they share their long-term vision and short-term requirements, Epic incorporates this feedback into their platform, APIs and services.
Following the example set by Apple, Google and Amazon, Athena was the first EHR vendor to launch their own app store with plenty of app selections for patients as well as providers. This was aimed at data governance, exchange of health information and enhancing interoperability for their product users.
At the time of the app store launch, the platform was marketed as a one-stop 'shop' for high-value HIT solutions, just as Amazon.com is for consumers. Currently, Athena offers 200+ apps in over 50 categories. Their global platform boasts of cloud connections via 550+ API endpoints.
The Cerner Open Developer Experience (CODE) is an open platform to solve for the healthcare system and patient needs alike. Cerner's CODE encourages EHR app developers to build apps that work across existing EHR systems to drive digital healthcare forward, how it's delivered, and ultimately improve interoperability and ease data exchange.
Cerner is continually looking for ways to improve their app developers' experiences. They facilitate the developers' access to APIs with robust documentation and provide open sandboxes to build and test the apps. Cerner also provides technical support and app validation services which ensure that their marketplace offers only the best quality apps. Cerner is focused on continuing to invest in cloud-based API models to advance their capabilities.
Allscripts has been promoting third-party software development and innovation via APIs on its platform for a long time. Historically, Allscripts clients have had access to utilize these APIs for internal development purpose. So it was a logical move for them to extend it to third parties so for consistent integration no matter who was developing new innovations.
Allscripts had established the business end of the Allscripts Developer Program in 2011. They had to formalize a way for developers to adopt their program. They standardized their documentation and developer resources to make it work. They also had to come up with a way to market these apps. These strategic steps allowed Allscripts to scale, allowing developers to leverage their technology exchange data with Allscripts solutions.
Allscripts transparency about the costs is their way of making it easier for app developers to calculate the effort as well as the time it takes to build the integration using an integrated solution, to support Allscripts clients.
The Benefits of Joining an EHR App Store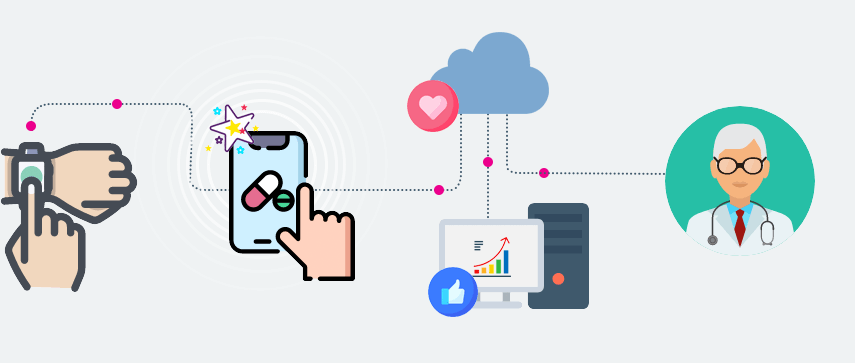 Integrating with EHR is a must for any digital health company that wants to stay afloat in this extremely competitive industry. The best way to integrate and exchange EHR data is directly on the platforms offered by the EHR developers themselves. Many major EHR developers offer their clients a vast variety of third-party app choices that have been verified and approved by them. So if your company has developed such an app, then the best way to market your product is to offer them through such EHR app stores.
Credibility and Exposure
EHR app stores provide with a degree of credibility and exposure to potential users, both of which are not easy to replicate outside of the EHR app marketplace.
Cost-effective
Partnering with an EHR app store is proving to be a much more cost-effective option for third-party app developers, and especially for startups in this field.
Real-time Clinical Metrics

Another benefit of integrated EHR apps from app marketplaces is the availability of real-time clinical metrics and patient data exportation which dramatically reduces the time required for cleaning data sets.
Scalability
Scalability is a benefit of integrated EHR apps that deserve a mention. Vendors of EHR app stores such as Cerner continually invest in cloud-based API models that allow developers on their platforms to build once and scale repeatedly as needed. Rather than having to customize for each client, the scalability of integrated EHR apps helps reduce cost and complexity for healthcare systems.
Other Possible Benefits
This differs depending on the EHR vendor. While some vendors handle your invoicing and collection, others may provide you with the technical support needed to troubleshoot issues. Some vendors even offer additional training for your staff.
The Challenges Faced by Digital Health Startups Joining App Stores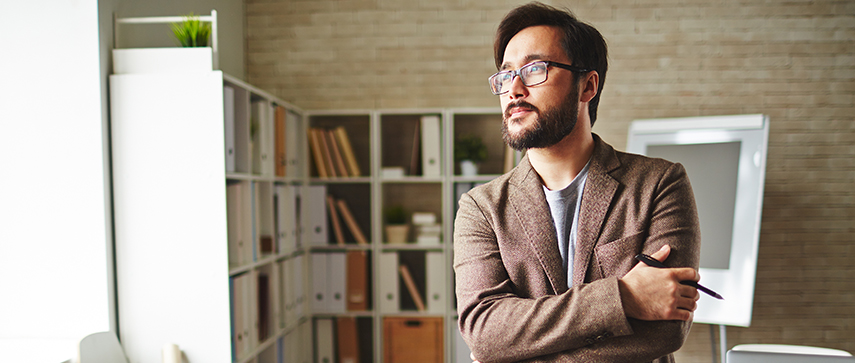 While there are obviously many benefits to partnering with EHR app stores, EHR app developers and startups should consider the following points before making a final decision to do so.
Consider the Fees
Most EHR vendors charge monthly or annual membership fees. In addition to this, they also take a double-digit percentage cut of the revenue you generate by listing your app on their marketplace.
Protecting Your Intellectual Property
EHR app marketplace agreements usually favor the vendors in terms of intellectual property protections. As part of the app registration process, their staff commonly gets to examine your product's functionality and source code. EHR vendors have the right to make such demands to ensure the safety and security of their platform. They will need to verify and approve of your app as they are putting their credibility at risk to endorse your product in their marketplace.
Consider the value offered by different EHR Vendors
As mentioned earlier, some EHR vendors will handle your billing while others offer technical support or training. Before finalizing which platform to join, find out what additional benefits are being offered by various vendors and if these are worthwhile to your company.
Take a closer look at the legal obligations in your contract
The terms and conditions in your customer license agreements also vary from vendor to vendor. These conditions are often intended to protect the EHR developer from accountability if any harm is caused by the use of your app or if the apps don't function as expected by the users.
Tips For Building Apps For EHR App Stores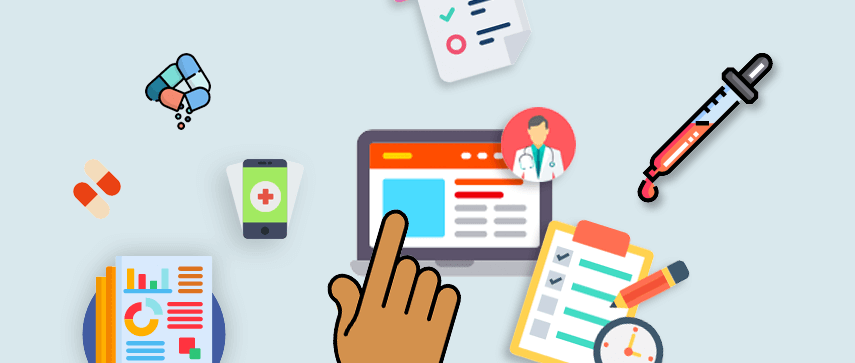 Even though its a highly specific niche, there are already hundreds of apps in the EHR app market. If you wish to build a successful EHR app, keep the following tips in mind.
Study your market and figure out your scope
Does your app idea have a scope? How does your idea fit into the current healthcare scenario along with other integrated EHR apps? Take a look into the types of EHR apps in the market currently, How useful are they really? Is your idea any better?
For example,
EHR apps that take hands-free medical notes on the mobile device at the point of patient contact increases physician engagement during patient encounters.
EHR apps for lab integration, the clinical image captures, patient notes and remote charting allow clinicians to view patient test results and add their own notes to it, instantaneously.
And so on.
Understand who your end user is
The patient, the health care providers or both? Depending on your answer, you can design your app to be patient-facing or physician facing. With easy access to their own integrated digital health records, patients become more aware and engaged in their medical treatments, thus improving treatment outcome. On the other hand, integrated EHR systems make it much easier for physicians to diagnose and treat patients as they are provided with all the current data such as vitals, lab results, and medications being taken as well as the patient's medical history.
Consider what resources you need from an integrated EHR system
Medical history, social history, lab results, medication lists…Consider what all resources you will require from an integrated EHR system. With these inputs, what output does your app provide to the EHR system? These may include calculations, patient feedback, decision support and so on.
Consider the backend database
Another thing to take into consideration while designing your EHR app is whether the backend database is required. These include tracking behavior, results, creating data sets and so on.
The Future of EHR App Store Looks Bright
In addition to their other strategies, EHR vendors plan to further accelerate innovation by continuing to improve their EHR app marketplaces. The major EHR companies such as AthenaHealth and Allscripts are constantly engaging with various health technology startups and developers to accelerate innovation in mobile EHR.
It is now easier than ever to sign up for access to EHR app developer programs. For example, to get access to Allscripts' API documentation, software startups or individual app developers have to just sign their online agreements.
Cerner encourages third parties in building apps that advance healthcare. Their engineering teams provide technical support as and when needed by the app developers on their platform.
App Orchard from Epic connects its community of app developers with other EHR app vendors to enhance Epic's suite of software and services. This helps fulfill requirements that fall outside of Epic's wheelhouse. While working with other vendors, the internal staff from Epic search and identify opportunities that can further enhance their own integration capabilities. Epic will continue to invest in adding more capabilities to its program.
All said and done, the future of EHR App stores do look quite bright. There are a lot of opportunities here for startups or healthcare organizations to develop integrated EHR apps.
EHR app stores not only provide credibility to your brand new app, but they also provide a strong launch platform, which would otherwise be a challenging task for someone new in the market.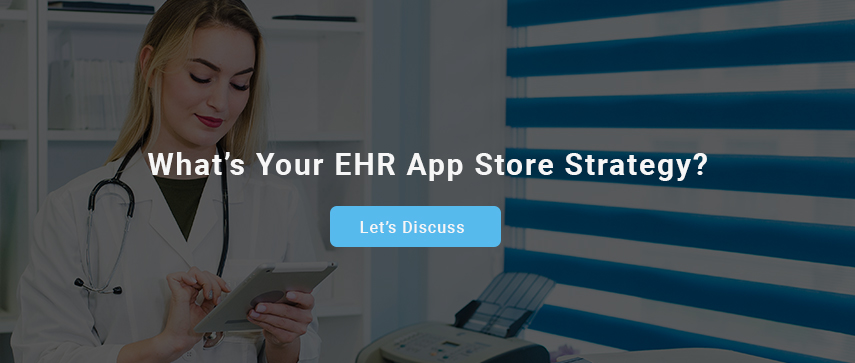 Author's Bio

Shailendra Sinhasane (Shail) is the co-founder and CEO of Mobisoft Infotech. He has been focused on cloud solutions, mobile strategy, cross-platform development, IoT innovations and advising healthcare startups in building scalable products.