How is the pet industry throughout the world doing? The answer is pretty clear. It is growing. According to a report, Americans spent around $72 billion on their pets in 2018. As pet owners around the world give importance to their pets' health and happiness, this industry has opportunities to grow. Moreover, with new technologies and advancements, there is no indication of this industry slowing down any time soon.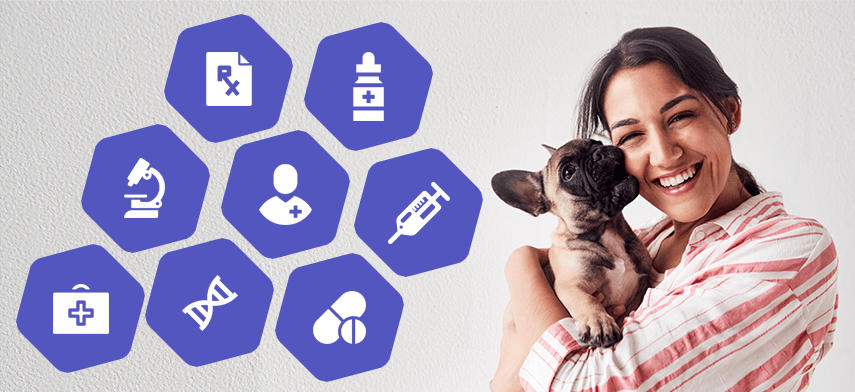 Today, not only offline, but online platforms are also popular for selling pet medicines and other pet care items. In this post, I will discuss the impact of e-commerce in the pet industry, especially the online pet medication market.
So, without further ado, let's start the discussion.
The Practice Of Online Shopping For Pet Drugs & Pet Care Items
E-commerce has become very popular in the pet care industry these days. The gradual boom in online buying for pet care products comes from buyers of all ages. Therefore regardless of specific consumer demographics, the opportunities to sell pet drugs online can be seen everywhere. If you want success in the pet business, you must have a strong presence on all the platforms, whether offline or online, via social media, website, or reliable retailers.
Together with online and offline shopping, also known as an omnichannel model, can provide a profitable path forward to all the pet business owners. A successful pet business owner offers people exactly what they need for their pets, including pet medicines and other prescribed or suggested items like therapeutic pet food products in retail shops or online or through a blend of both.
Current Status Of Online Market For Pet Medicine
Undoubtedly, the pet medication purchase rate in the e-commerce market is growing. The record says that in 2018, the pet medication market sales reached around $9 billion in the US. And this growth includes sales through veterinarians, brick and mortar stores, and online stores. Veterinary hospitals have already started dominating the pet medication online market and will continue doing so in the coming years. And this plays an essential role in pet medication sales online. The report says the e-commerce market for pet drugs is expected to grow by 20% by 2022. There are also statistics about pet drugs that state in 2019, the sale of pet drugs ranked second place in the US, with a prediction sales of around $18.98 billion.
The Trend In Pet Supply Sales
The pet supplies that are popular both offline and online platforms are:
Pet Medicines

Pet Foods and Treats

Pet Luxury Items

Pet Clothing and Bedding Essentials

Pet Toys
And there is no doubt that pet medicines have a high growth potential among all the pet care supplies in this industry. The number of licensed animal healthcare organizations is increasing, and most of these are offering medicines both in retail shops and online stores at competitive prices. Moreover, veterinarians are also selling pharmaceuticals. And these veterinarians have the advantage of persuading decisions of the pet owners, especially for the items that require prescriptions. Simultaneously, many prescribed drugs and ethical products are being moved to the over-the-counter section. Thus undoubtedly, both physical and online pet pharmacy stores have made the pet industry a dynamic market to run a business.

We have already discussed earlier that the sale of all the pet supplies, especially the pet medicines, are increasing across e-commerce platforms day by day. Why has e-commerce such a strong influence on the pet industry? Let's search for its answer at the next point.
The two main reasons behind the continuous growth of the e-commerce market for pet products are Hassle-free Delivery and Advancement in Online Technology.
Now, let's talk about these briefly.
Hassle-Free Delivery

Consumers always seek for convenience. It is, however, easy for consumers to choose the necessary items, place an order and get those delivered at the doorstep within just a few days than going to a store and carrying a heavy bag of pet care products by themselves. Thus nowadays, people are taking more interest in online stores for pet care items than brick and mortar stores.

Advancement in Online Technology

The e-commerce market for pet business has become more accessible than before. Gone are the days when developing an online platform used to be difficult in a limited budget, resource, and time. Now various platforms, such as WordPress, Shopify, Lightspeed, Magneto, and Woocommerce, have made the process of creating a strong presence online for a pet store seamless and secure. It has been noticed that not just leading retailers have their websites; many other startup independent pet stores are also running e-commerce stores successfully. Therefore, if you are a retailer, take advantage of the modern and advanced e-commerce technology to boost sales.
The more e-commerce market will grow, the competition in the pet industry will be more fierce. So, to stand out in this competitive market, petcare brands should take care of a few things as mentioned hereunder:
1
Harness the Power of Ecommerce Marketing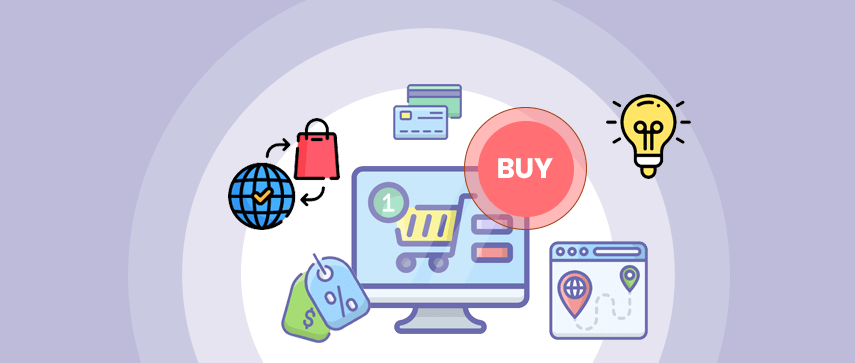 The way today's world has become digital, having a robust online presence is now a must for every pet care brand. It gives the company a great sale opportunity. However, harnessing the power of e-commerce marketing does not mean a brand has to set up its online store and invest in every detail. A brand can also sell products and pet medicine online through a third-party eCommerce platform.
2
Provide Subscription-Based Services
Have you already started your e-commerce petcare products selling a business? Are you finding difficulty in predicting your future sales and planning the exact amount of inventory accordingly? Then launching subscription-based services for consumers can solve your problem. With this business model, let your consumers pay a particular amount of money at specific intervals to access your services or products. As a result, you can have an overview of your future sales, manage inventory, minimize waste, reduce cost, understand consumer behavior, make segmentation better, get more customers, and above all, stand out from your competitors.
Leading petcare brands have already started offering various subscription-based services, delivering to every customer's doorstep. In fact, the subscription business model in the e-commerce market has grown 100% over the last few years, and around 15% of e-commerce buyers have already subscribed to some kinds of e-commerce subscriptions.
3
Don't Forget the Power of Social Media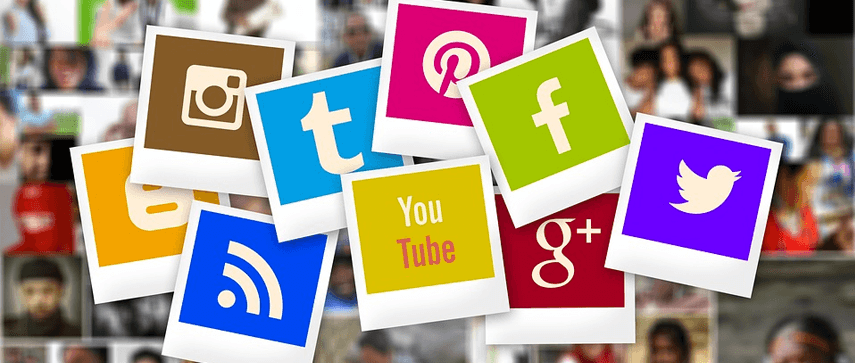 Marketing a pet brand in social media should be done strategically because your target audience is a particular type of consumer. The popularity of various social media platforms like Twitter, Facebook, YouTube, Instagram, is undeniable. And especially for online pet pharmacies, it is expected that social media marketing can revolutionize this industry. Through these platforms, brands can engage with their customers, create strong recognition, and manage their brands. And all these efforts help in boosting sales.
To harness the maximum benefits of social media, keep on posting good quality and a wide variety of images, videos, and stories related to pets. Share offers and discounts related to your products. Conduct events and promote on social media. Use the right hashtags. Find out influencers on social media and collaborate with them to market your products. And last but not the least, link your content to "shop now" option to buy products, ensuring your engagement gives something worthy in return.
4
Follow Smart Digital Targeting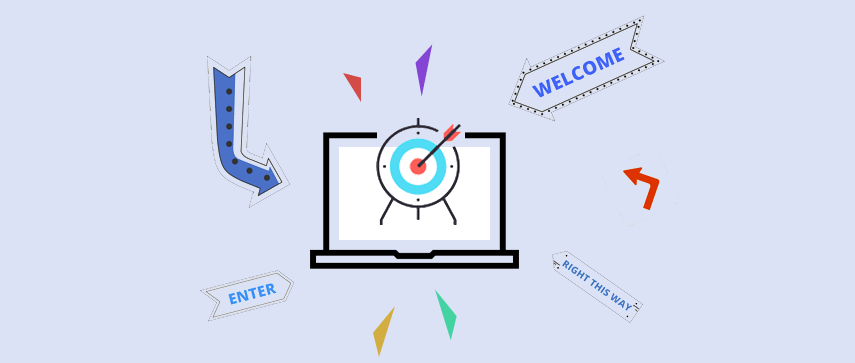 Be it a renowned big brand or a startup, leveraging digital marketing is important for all pet care brands who seek for the best possible way to shine online. It is natural for every brand to grab a high rank on the search engine result page. But it is involved with many challenges and high expenses.
You can gain profit from both organic and sponsored advertising if you have a smart digital targeting strategy. If you do not have a considerable amount of money to invest in marketing, coordinate with platforms that invest aggressively in branded terms. If you are not a big name in the industry and want to maximize your marketing efforts through paid advertising, you should focus on smart keyword bidding.
Opportunities For Pet Marketers
Undoubtedly, the pet medication market has immense growth opportunities in the coming years. Both brick and mortar stores and e-commerce platforms can let pet marketers gain high ROI.
According to Packaged Facts Research Report, the rate of pet owners buying pet products online is increasing every year. Especially the sales of pet medicines online have a growing opportunity. There are various online veterinary service providers who sell medicines, therapeutic diet information online to pet owners on behalf of vet clinics.
The Future Ahead
The success behind the pet care business online and the growing demand for online pet medicines are involved with two key elements, convenience and choice of customers. Therefore, the pet industry should give importance to the e-commerce channel to meet the increasing demands of consumers of today's digital age. Few business owners can specialize in a broad array of specialized pet items like healthcare products, pet accessories, and organic food. However, directly selling products online can not boost the growth of the pet industry. Launching a user-friendly mobile app is a wise decision, as well.
A smart app for pets is not just for watching pets on a mobile device. It is an intelligent solution for tracking pets' locations, checking their health, having an eye on their activities, and much more. Even adopting a pet can be possible through an app. This trend of smart apps usage for taking care of pets is spreading throughout the world. This has become possible because people who have immense love for their pets will always want to give the best to them. And this is something an entrepreneur can capitalize on. When a pet business owner can provide some extra beside selling pet care products, that brand simply stands out in a competitive market.
Wrapping it up,
Embracing the e-commerce market is a must for all the pet business owners, retailers, and suppliers. Especially the pet pharmaceutical market has immense growth opportunities online. With a strong presence online via social media, e-commerce stores, and mobile apps, a pet care business can boost sales and build brand reputation.
So, what about you? Are you planning to start your pet store? Contact us for any sort of assistance. If you have already started running your petcare business online, feel free to share your experience.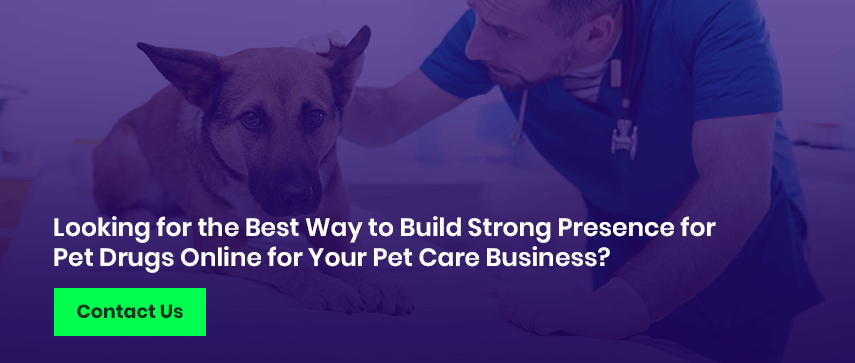 Author's Bio

Shailendra Sinhasane (Shail) is the co-founder and CEO of Mobisoft Infotech. He has been focused on cloud solutions, mobile strategy, cross-platform development, IoT innovations and advising healthcare startups in building scalable products.