The rise in Chronically ill patients suffering from conditions like Arthritis, Asthma, Cancer, Chronic Obstructive Pulmonary Disease (COPD), Diabetes, Eating Disorders, and Heart Disease has been a serious concern for healthcare organizations and payors to see how these conditions can be improved for better healthcare outcome. Furthermore, social isolation, functional and/or cognitive impairment lead to worsening of these chronic conditions among seniors and disabled, especially during the COVID-19.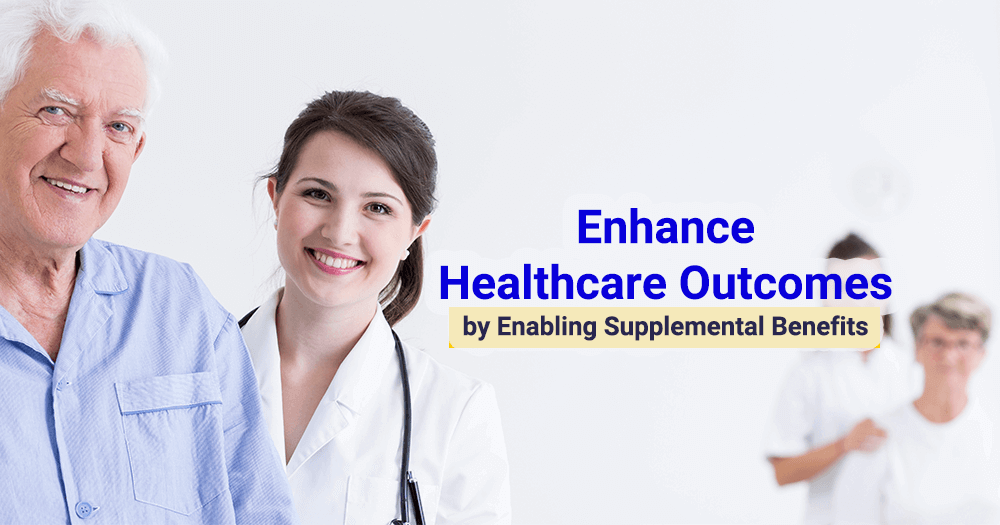 Diabetes, the most common chronic condition among people of different age groups, can lead to other serious health complications, like kidney failure, blindness, or amputation in the lower body organ like foot or toe. Whether it's a job or a daily routine task, people with diabetes spend most of their time and income on healthcare, and experience low productivity and poor healthcare outcomes.
The Center for Disease Control program recommends the following steps to improve and maintain health of diabetes patients:
Make healthy food choices and avoid foods that are bad for your health

Add physical activity in your daily routine and make your life active

Set realistic goals, keep yourself motivated, and deal with stressful situations

Cope with challenges that can derail your hard work
The need to prevent and control risk factors associated with chronic Kidney conditions, raise awareness, detect early diagnosis, and to improve the overall life expectancy of patients has been another challenge. Today, the majority of the people with low income, no insurance, and living in underserved areas with chronic kidney conditions face barriers to transportation for reaching a dialysis center. A significant increase in ER visits and hospital readmissions due to inadequate access to non-primary health services has led to increased costs, poor health outcomes, and high mortality rates. Patients' healthcare needs to be addressed beyond the four walls of a clinical setting that include meeting social needs such as rides to their doctor's appointment, filling in prescriptions, assistance with structural home modifications, including access to nutritious food and produce.
Implementing Supplemental Benefits for Chronically Ill Patients
Starting 2020, Medicare Advantage plans via the Special Supplemental Benefits for the Chronically Ill (SSBCI) offers benefits and services to patients that are not only primary healthcare-related but also include non-primary healthcare-related services such as Transportation, Meal Delivery (beyond limited basis) and other services that are critical to improve population outcomes, reduce health disparities, costs, and advance health equity.
MA plans currently offer the following SSBCI services:
Meals (beyond limited basis)

Food & Produce

Transportation (Non-medical needs)

Pest Control

Indoor Air Quality Equipment

Social Needs Benefits

Physical Therapies

Services Supporting Self-Direction

Structural Home Modifications

General Supports for Living
For chronically ill patients especially in remote areas, limited or no access to providers leaves them with no choice but to visit ER or to a hospital for basic healthcare needs. Another challenge is, how do they get there and return home safely if they don't have access to transportation?
How do Kidney patients safely reach a dialysis center for getting dialysis and how do they return home upon completion of their treatment?
With SSBCI, chronically ill patients can avail Non-emergency Medical transportation for their rides to and from doctors' appointments, use gym membership offered via the MA plans to be physically active, and make healthy food choices to maintain their blood sugar levels.
How can Health Plans & Patients Benefit from using Technology?
While the plans have various SSBCI services and benefits to offer to their patients, still there is a lot of confusion as well as questions around how do plans educate their patients about this new SSBCI? How can they streamline their operations, reduce costs, and address some of the below questions of their members?
What SSBCI offerings am I eligible for?

How can these offerings be requested/availed?

How can I redeem a service/benefit via a centralized portal?

What if I paid for a service initially and I need my insurance to reimburse for it? How can I get reimbursed quickly and easily?

How do I know what's benefits/services are remaining under my plan for that year?
The need to scale service delivery options for MA plans has become one of the levers for consideration today. Technology can help address these dilemmas for health plans and patients so that both the care-giver and care-taker can meet the desired goal of improving the health and well-being of chronically ill patients.
Another fact is that MA enrollments have also proliferated over the past one or two years in order to address the social needs of patients of people in addition to medical needs. Telehealth, transportation, meal delivery, OTC benefits, and other value-added benefits beyond vision, dental and hearing have gained popularity. Out of 67.7 million Medicare beneficiaries, 24.1 million people (36%) enrolled for MA plans in 2020. And it is predicted to increase by 51% by 2030.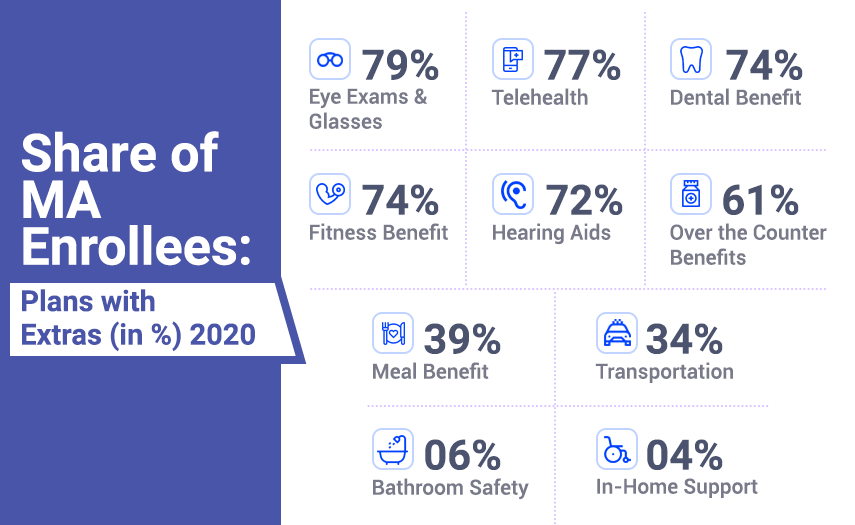 MA plans can manage their SSBCI service offerings for patients via our integrated digital healthcare solution that can support care coordination services, streamline workflows, and provide ease for individual patients to navigate, view, manage, avail, and review benefits in their plan under a single portal.
The integrated platform offering can help health plans with improved communication, save time and costs, and reduce administrative burden. Patients can schedule telehealth appointments, request transportation rides, get meal delivery services, and manage prescriptions refills at the comfort of their home to improve their quality of life. With our solution, health plans can achieve great efficiencies that lead to reductions in hospital readmissions, shorter hospital stays, and improved healthcare outcomes for their patients in communities.
Summing up,
Currently, CMS via its CY 2020 to 2022 plans is focusing on providing best resources, information and proposed policies for plans to design the best coverage for its Medicare beneficiaries. MA plans have a wide range of options to choose from, for communities, especially chronically ill beneficiaries, as they are at high risk of hospitalization and require intensive care coordination services due to their adverse health outcomes. These plans cover primary and non-primary health-related supplemental benefits needed for chronic care management as well as to maintain or improve overall health functions. Furthermore, by leveraging digital solutions, care-providers can easily address the gaps in health care for the chronically ill. To get more information about improving the health outcomes of the chronically ill, schedule an appointment with our team.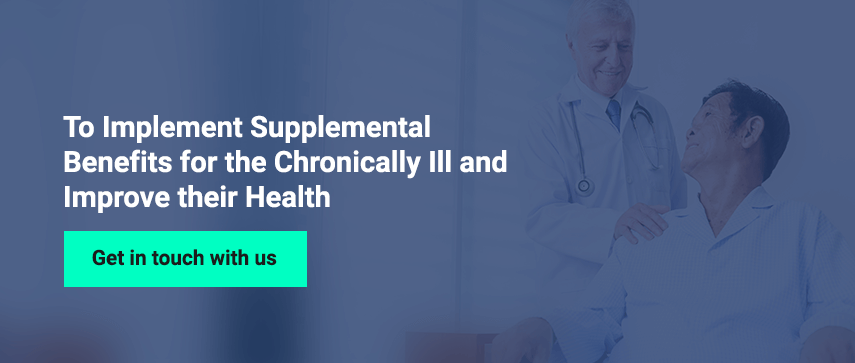 Author's Bio

Ayushi Patel is the Director of Strategy & Innovation at Mobisoft Infotech. She leads the strategic partnerships and initiatives in the healthcare division. Her experience includes healthcare administration, business development and sales, and customer success management.