Helps you spot and prevent incidents with mobile inspections, rounds and apt EH&S procedures.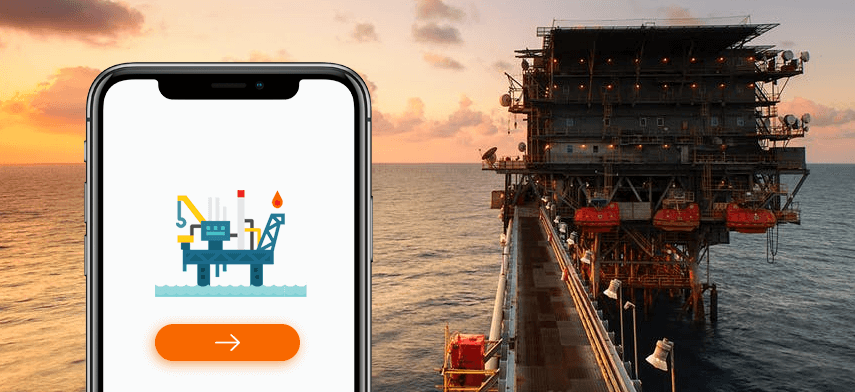 Using the Oil Field Inspection Solution, Mobisoft enables upstream oil and gas producers to achieve safe, reliable and profitable operations through systematic execution of oil field tasks. It allows oil and gas organizations to organize their inspection data effectively and make it easily accessible so as to prevent any on-field accidents.
---
Industry Challenges
Accurate Production Data: It is tough for field inspectors and technicians to conduct operator rounds, inspections and reliability checks systematically which leads to inaccurate collection of production data.
Inefficient paper-based data collection: Filling out forms, writing notes, saving pictures and uploading them to a laptop are the most commonly followed industry inspection methods but they are outdated as well as unreliable.
Safety & Regulatory Compliance: Apart from commodity price volatility and geopolitics, the upstream industry also faces new regulatory challenges as field personnel are constantly exposed to complex physical environments and hazardous substances and equipment.
Rising maintenance costs & Personnel turnover: The oil and gas industry faces huge capital and maintenance costs due to new challenges that involve unconventional resources and pioneering technologies.
Unscheduled Downtime: In the upstream oil and gas industry, equipment failure is a leading cause of unscheduled downtime and production losses which results in high maintenance spending, damaged or irreplaceable equipment and loss of potential revenue.
---
Our Solutions
Easy Syncing of Data: Field agents or supervisors can easily fill out forms, click images, share inspection videos on their mobile device with the help of the Oil Field Inspection Solution App and have the data uploaded within real-time on the app ensuring zero loss or misplacing of data which is highly possible by manual data collection. Thus, collecting, storing and sending data as well as tracking and resolving issues between various departments can be performed in a single click.
Check-Ins: With the help of this app, you can easily check into facilities and locations with the push of the button. The administrative staff is provided with access to log in and maintain tabs on all employees and field inspectors who have checked in. Also, if anyone is working at a risky location, the employee can instantly click the emergency button and send notification alerts to the field supervisors.
---
Benefits
Oil Field Inspection Solution App is the ideal tool for your field inspection needs as it facilitates:
Continuous Real-Time recording of data
Improved safety and regulatory compliance
Accurate Production of Data
Lower maintenance costs and unscheduled downtime
---
Features
Oil Field Inspection Solution assists companies at organizing their inspection data effectively and making it easily accessible which ensures on-demand intelligence, better information flow and increased field-force productivity.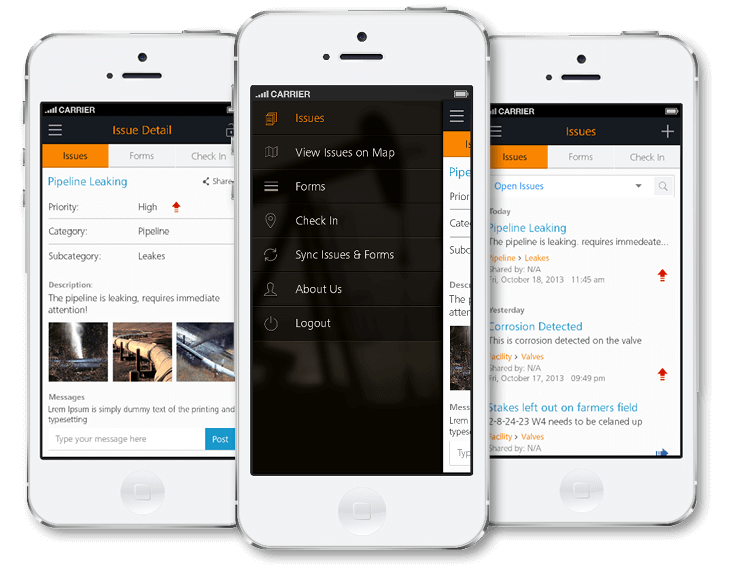 What do we offer?
Cloud and mobile solution that syncs vital data in real-time with the admin panel
Spotting and prevention of failures and accidents with digital inspection, rounds and EH&S procedures
Inspection forms and checklists to conduct complex and detailed inspections
New issues regarding images, notes and videos can be directly recorded on your mobile device
Field inspectors can assign priority levels to any issue
Built-in GPS enabling check-ins for inspectors as well as employees for monitoring work productivity
Cost-effective strategy for monitoring remote, non-instrumented assets thus guaranteeing equipment reliability
Oil Field Inspection solutions can be accessed from anywhere on your mobile devices
All your data is SSL-encrypted and regularly backed up for privacy and security purposes