Andrew Ng, the former Chief Scientist at Baidu, states that 50% of all web searches will be triggered by voice searches by 2020. But what does voice search even mean? And why is it causing a revolution in the tech industry? If you want to find the answers to these questions, read on.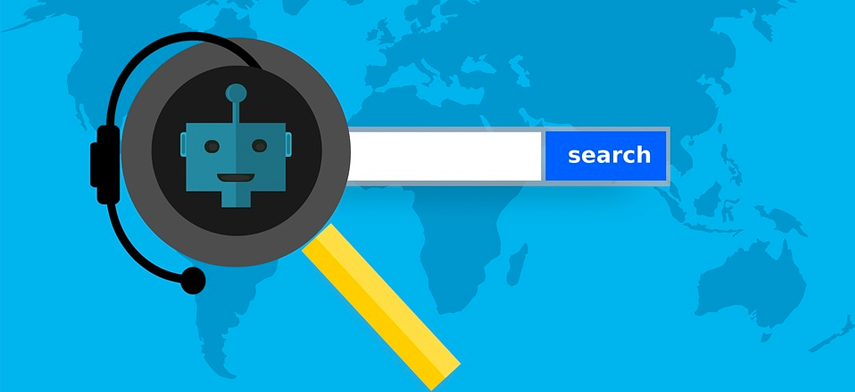 What Is Voice Search?
Voice search is somewhat of a new phenomenon, allowing users to use their voice when giving commands. While voice recognition may not have been used for Internet searches until a few years back, it has been in use for quite a while now. If you have ever worked with a program that has the speech-to-text feature or the voice dialing feature, you have already used the voice search technology. Even programs like Google Assistant, Alexa, Siri, and Cortana use the voice search technology in order to carry out orders.
For one, you can optimize your websites to be a better fit for voice searches. Brands are trying to design their interfaces in a way which would be compatible with voice search nowadays. This would help them get more traffic.
How and what do Consumers Use Voice Search?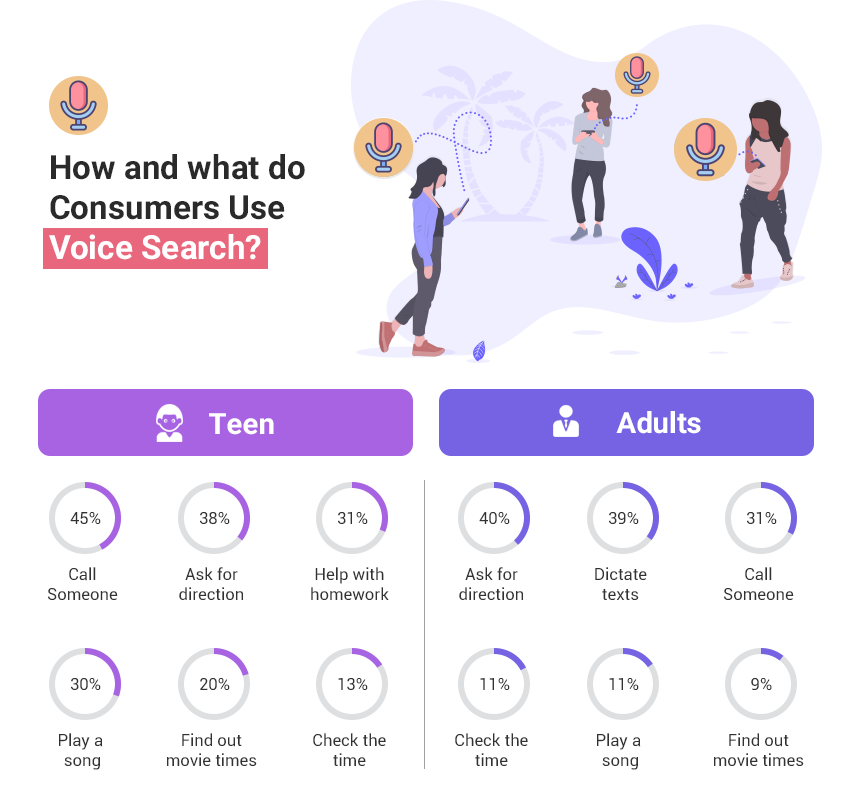 A recent survey talks about how popular voice searches actually are. Both teens and adults seem to use it, with over 43% of teens using it to call someone and over 40% of adults using it to ask for directions. In fact, using voice search to ask for directions seems to be the more popular way today of how we use the function. However, many use it for other things as well, from playing a song to checking the time.
According to Strategy Analytics, there was almost a 200% rise YOY in smart speaker shipments during the Q3 2018. Records show that Amazon was behind shipping most of these devices, but Google was also a close competitor. This shows that users are slowly understanding the benefits of investing in devices which can perceive user-friendly interactions and perform tasks according to the orders given. TheeDesign found that nearly a third of the 3.5 billion searches which are being made on Google daily are already voice searches. The numbers will definitely go up soon.
Why Voice Search SEO Matters to Business Owners?
The trending voice search technology will undoubtedly impact the way you frame your digital marketing strategies. In order to use voice search to your advantage, you need to prepare according to the changing landscape.
Voice Search SEO is going to play a significant role in how you craft your marketing schemes. Moreover, you will also have to take into account Google's recent mobile-first index, which ranks websites based on their mobile version. You need to take your SEO game up a notch if you want to be visible, and that is where voice search comes in.
The technology of voice search helps user's experience to smoothen when they use search engines because it gives faster and more precise results. You should optimize your website content in a manner which allows digital personal assistants to detect your presence. Make sure that your website is associated with relevant data, reliable web pages, and highly optimized content.
Hey Siri! Show Me Some Interesting Stats On Voice Search?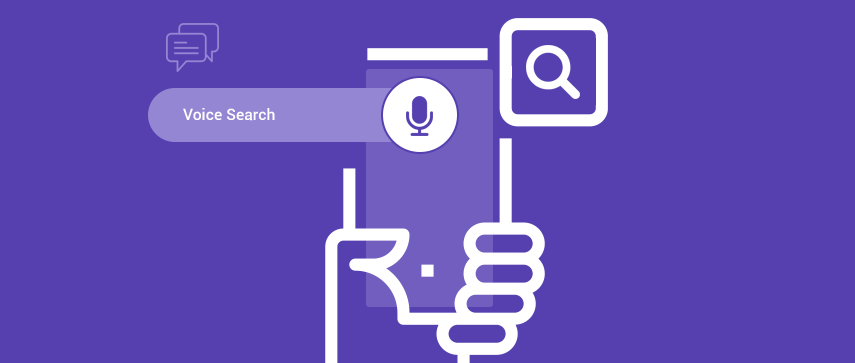 The below list of voice search statistics related to the current scenario will make you understand how SEO optimization of sites for users has changed in 2018 with the increasing use of voice search.
According to Location World, "40% of adults use voice search once per day"

According to Microsoft/Tech Radar "Microsoft Cortana now has 133 million monthly users"

"60% of voice search users have started using it in the last year" according to MindMeld

19% of people are daily users of Siri. (Hubspot, 2015)

"45% of those who have used AI personal assistants said, they have used Apple's Siri. 27% used Microsoft's Cortana. 33% have used Google Now. 10% have used Amazon Echo or Alexa." according to AYTM

"19% use Amazon's Alexa AI, 37% use Siri, and 23% use Microsoft's Cortana AI at least once monthly." (HubSpot, 2015)

"Amazon sold approximately 2 million units in the first nine months of 2016" according to CIRP

"Amazon sold 4.4 million Echo units in its first full year of sales" according to Geek Wire

According to Geomarketing.com, "65% of owners of Google Home or Amazon Echo can't imagine going back to the days they didn't have a smart speaker."

"42% admit that voice-activated devices have become "vital" to their lives quickly – according to Geomarketing.com

"Evercore estimates 500,000 Google Home units shipped in 2016" via Bloomberg

According to Techcrunch, "The Echo Dot was the chart-topping product on all of Amazon in the 2017 holiday season"

"1 in 2 use voice technology on their smartphones and 1 in 3 users use this technology daily." according to ComScore

According to Global Web Index, "56% of online grocery buyers use or are planning to use voice-controlled smart speaker/assistant"

"72% owners of a voice-activated speaker say they often use their devices as part of their daily routine." via Think with Google

"1 in 4 customers used voice assistants in their 2017 holiday shopping." according to CTA via Hubspot
Voice Search usability in Different Industries:
Voice search can change the face of many industries.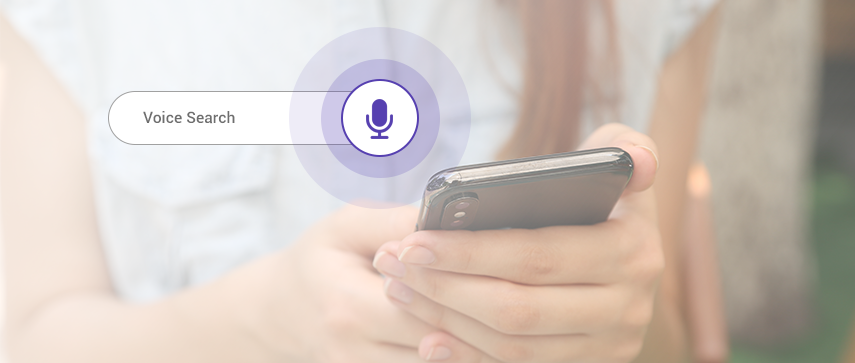 Automotive:
Having a voice assistant in a car can help in navigation and also lower the risk of accidents.

Major car companies are coming up with cars that have integrated voice-first technology.
Hospitality:
Voice search devices can provide translation functionality in hotels which cater to guests from different countries.

Travel companies are introducing various voice-first capabilities to reduce hassle.

Restaurants are opening up to voice ordering.
Health Care:
Seniors, who fall prey to loneliness and depression, can seek solace in the company of voice search speakers.

The introduction of a voice-first solution by Triad Health AI can extend a helping hand to Parkinson's patients so they can maintain their exercise regimens.

Ambulances operating on voice search technology can cut down on unnecessary paperwork.
Banking:
Financial companies are introducing voice-search features that allow customers to interact with their accounts.

Certain platforms offer the flexibility of voice-first banking to credit unions and retail banks all across the United States.

Voice payments are going to arrive sooner than later, perhaps with added security like fingerprint scanning.
Today, companies need to begin to test and introduce voice-first technology themselves so they can take a few steps forward in the race.
Top 7 Voice Search Devices: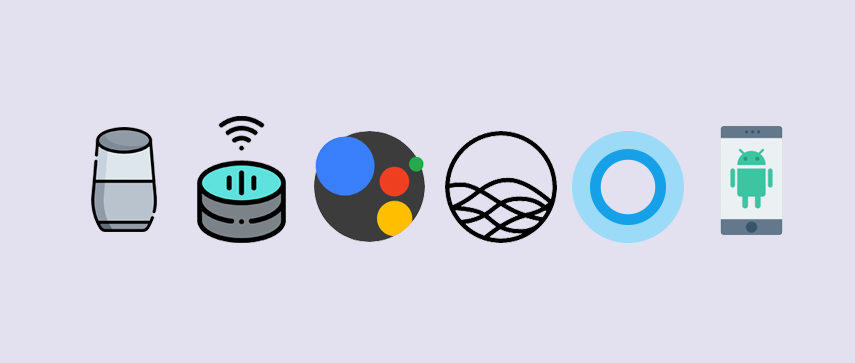 1. Google Home: Google Home uses artificial intelligence to interpret your queries and gives you highly accurate responses. With Google's widespread reach, Google Home has quickly become one of the most popular voice search devices. More than 5.4 million Google Home models were sold just in 2018. According to a study, Google Home answered 81% of the search questions correctly.
2. Amazon Echo: The Amazon Echo has risen in the industry through a host of marketing campaigns, but nobody can deny that they deserve the love they are getting. Last year, Amazon Echo became the best-selling item on Amazon during the holidays. This shows that people are not only willing to try out the technology, but they are also willing to share. Amazon Echo could answer 64% of the queries correctly. Customers purchased 4.1 Million Echo devices from Amazon just in Q2, 2018.
3. Google Assistant: Google Assistant can now be found on over 400 million devices all over the world. It can help you resolve your queries on the go, which is a huge advantage. Nearly 70% of requests which are placed to Google Assistant are spoken in natural language. Users do not use the typical keywords that they would use otherwise when typing a query.
4. Siri/iPhone: Siri is an excellent voice assistant and is one of the most popular choices all over the world. However, Apple's HomePod has not been able to win over the market because of its very high price. However, Siri seems to answers 99.4% of all search queries with precision, which proves that its noise cancellation feature is a valuable addition. Apple must make some changes to elevate Siri to the position that it held before.
5. Amazon Alexa: Amazon has managed to sell over 100 million Alexa devices, which speaks for its efficiency. The users who are buying Alexa devices presumably already have phones that have a voice assistant, but Alexa still emerges triumphant. According to Amazon, the number of customers who interacted with Alexa every day doubled in 2018, but they failed to provide enough data.
6. Android Phones and Devices: Even Android users have caught up with the many benefits of using voice search. 25% of the Google searches conducted on Android devices are based on voice recognition, and that speaks for itself. Some experts expect the numbers to go up in the near future as more people begin to use their voice assistants consciously.
7. Microsoft Cortana: According to Microsoft, Cortana has over 133 million monthly users, and the number is going up constantly. 27% of consumers who have used AI personal assistants reported that they are familiar with Microsoft's Cortana. 23% use Cortana on a regular basis.
How Voice Search will change Search Marketing?
Voice search is responsible for making consumers happier about their experiences online. It plays a key role in improving the user experience so they can access you faster and more smoothly. If we are to assume that users are switching over to voice search every day, then businesses need to take steps because voice recognition is ready to change the world of search marketing.
At the end of the day, it is all about providing a great user experience. Studies say that there was an average of one billion voice searches each month up till January 2018. However, it is to be noted that voice search SEO differs from traditional website SEO in more ways than one. What could have affected your website's ranking before, might not matter in the era of voice search?
Tips To Optimize For the Voice Search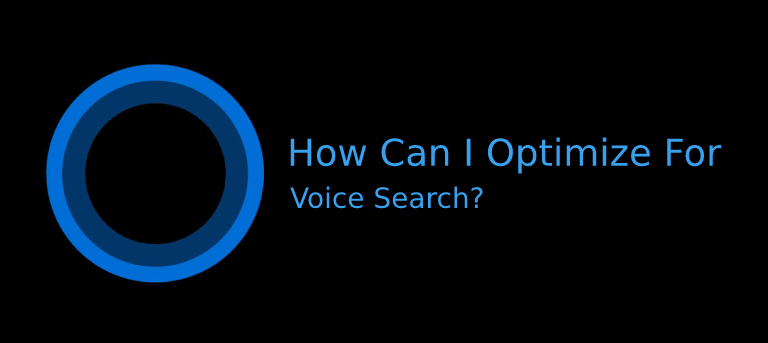 Voice search SEO is the future, and you need to improve your digital marketing and SEO strategy so you can enjoy all its advantages. Voice searches tend to be different from written searches, which is why you should really focus on the changes.
Voice search can affect SEO through the following tendencies:
Users switch to conversational language

They change keyword searches into long-tail question queries

There is an added stress on featured snippets

The relevance and informative nature of the content
Users tend to use conversational language when using voice search, so your content should also sound colloquial. Providing the answers to popular questions can get you featured snippets, improving your click-through rate and visibility as an authority. Do not cram keywords into the text. Format it properly to resemble featured snippets.

If you want to optimize the content of your website for voice search, the most important steps to follow are:
Google voice search gives preference to websites that load quickly so that users do not feel the need to abandon a site because of its unresponsive nature. Compress the pictures and files on your website if necessary.

Frame your content with the help of lucid language. Use long-tail keywords and short phrases. If you want a long webpage, keep your content between 1850 and 2500 words.

Make feature snippets, which are essentially answered boxes. During a search, these snippets appear just after the paid ads. H-tags, bullet points, and lists perform well.
The following tips will help you.
Always keep your language simple and natural
Give precise answers to questions

Make question phrases out of popular queries

Try to aim for long-tail keywords

Focus on user intent and action queries

Improve your local SEO schema

Ensure that your website is safe and mobile-friendly

Fill out your Google My Business profile completely and give all the details
Future of Voice Search: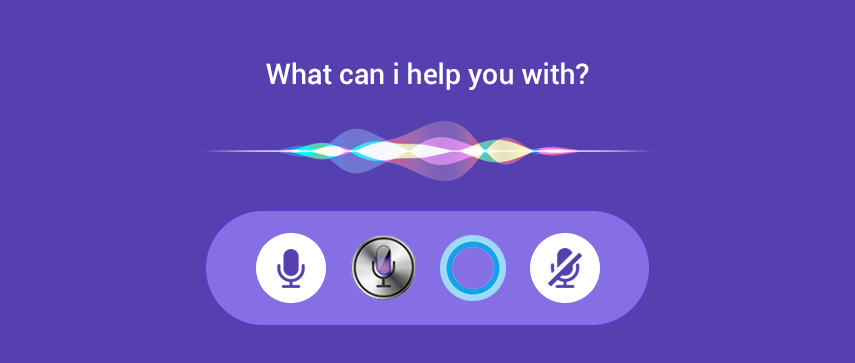 Traditional consumer behavior is well on its way to changing, and industries need to be ready to handle the new trends if they want to be successful. It is clear to online marketers that a large amount of capital has been diverted to the Artificial Intelligence sector in every field. Slowly, we are becoming more accustomed to having smart personal assistants in our daily lives.
If you own a business and you have not explored the world of Voice Search SEO, you will soon fall behind. There is not much time left because the future of voice search is knocking at the door. Delaying developments now will only lead to rushed search and online marketing strategies later on.
The future of voice search is bright, as is proven by the increased usage of voice assistant devices.
Voice search also focuses on picking up the users' habits and harvesting the data through AI, enabling you to track your progress and popularity.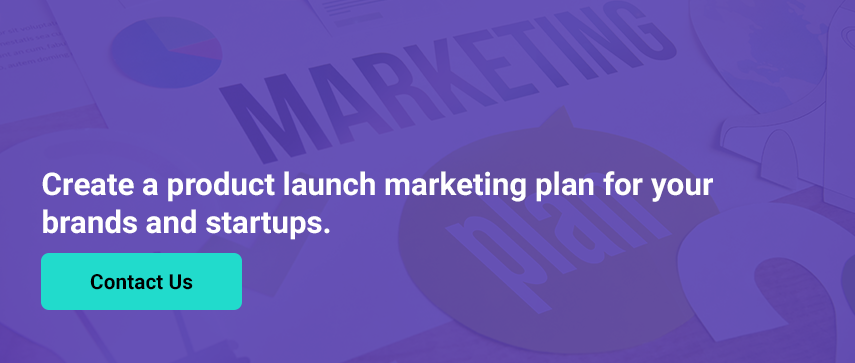 Author's Bio

Shoeb Ahmad, with an experience of 22 years in Digital World, heads Digital Marketing at Mobisoft Infotech. He has a rich experience in SEM, SEO, Social Media & other verticals of Digital Media. He also has been a consultant for a variety of industries, enterprises & startups. He loves reading & traveling. He often writes on various forums since he believes 'Knowledge increases by sharing.'