The COVID-19 pandemic has hit hard the entire world totally out of the blue. COVID-19 has caused economic crises in many countries. But, if you own a startup mobile app development business, Flutter for app development is just for you. Flutter, a feature-rich mobile UI framework, builds interactive apps with a single codebase whether on Android, iOS, Desktop, or Web. It lets you boost business profit without excess investment. This next-gen cross-platform app development software can deliver an excellent user experience and ensure business success even post-COVID-19.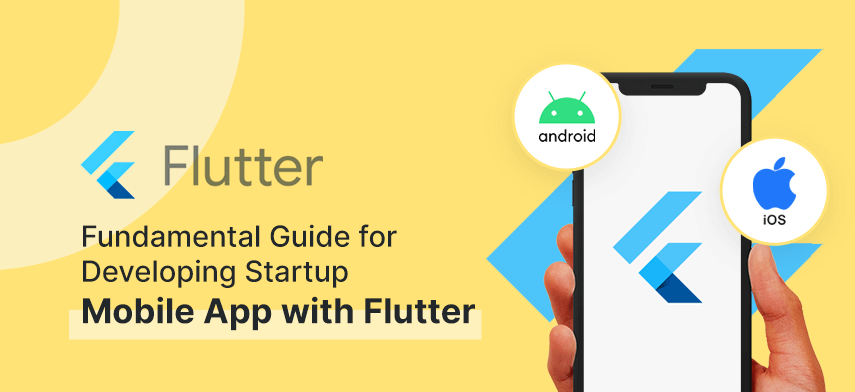 Why Flutter Is a New Trend- The Market Base of Flutter in Detail
The use of Flutter for mobile app development is increasing. Worldwide around 39% of software developers used Flutter in 2020, up from 30% in 2019. This use is expected to grow in 2021 as well.
Flutter has a flexible framework that enables developers to develop apps with a seamless user experience in a simple, fast, and cost-effective way. Below are a few trends that have made companies around the world utilize this cross-platform framework for building their startup mobile app:
Flutter is Used for Developing mCommerce Apps

Around 72.9% of e-commerce retailers are expected to generate revenue via mCommerce in 2021, up from 70.4% last year. The mCommerce market is rapidly growing, which is precisely why companies are sending on the right technology to build flawless mCommerce apps. There are many mCommerce apps already built using Flutter. One prominent name among such apps is Xianyu by Alibaba. With the growth and success of this Flutter app, it is expected that more varieties of apps will start following the same path.

Fluter is Useful for Web Apps

Though Flutter is mainly known as a mobile-friendly cross-platform app development framework, it can also help develop web apps. Google announced Flutter for web uses in earlier events. Other than mobile, it expands its focus on various smart devices.

Flutter is Compatible with Embedded Technology

Embedded systems, like wearable technologies, like IoT, smartwatches, etc., are now an essential part of everyone's lives. Flutter can work seamlessly with these systems. For example, you can give any standard power socket a magic touch using IoT. Through this, you can control any electrical equipment in your house with a mobile device by taking help from an app built with Flutter having Bluetooth facility. Some built-in features in the smart display system on Google Home are exclusively powered by Flutter.

Flutter for Desktop Apps

Desktop compatible Flutter apps are yet another trend. Now developers may build Flutter apps for different OS like Mac OS, Linux, and Windows. A few changes in the apps make them compatible with the desktop as well.

Flutter can be Added to Existing Apps

Adding new functionalities to an already developed Android and iOS using Flutter is now possible. Adding Flutter into an existing app can be done in two ways: using submodules and using Flutter attach. Flutter's Hot Reload feature can also be integrated into an existing native app to expand its capabilities.
The Future of Flutter
The future of Flutter app development looks bright, and here are a few reasons for that:
Flutter has a stable API since its release.

It is a product of Google, written in Dart language, ensuring reliable, easy-to-maintain, super flexible, and seamless app development effortlessly.

Packed with excellent IDE support, Flutter gives the developers a chance to create plugins for exposing native APIs, use debugging facilities, and measure app performance using a profiler.

Flutter can be a go-to solution for any platform anyone might want to have an attractive graphic interface on.

In a nutshell, Flutter has made developers working on plugins in a much easier way. It alleviates the major pain points of startups while developing an app within a limited time and budget. We will be discussing Flutter by first mentioning the common problems that most startups usually face when choosing an app development technology.
App Development Technologies and Startup Dilemma
To develop an Android or iOS mobile app, many developers often face various challenges in choosing the right approach – whether to go with a cross-platform or native app. Developing apps based on these two platforms have their challenges associated.
Challenges with Native Mobile App Development
Costly

Native app development costs a lot of money for startups. This is because users have to develop at least two separate native apps to cover the leading mobile operating systems. Naturally, two development teams would be required. Therefore, making it an expensive affair.

Maintenance and Update Issues

As multiple development teams will be involved, keeping tabs on updates and providing support may get cumbersome. Startups have to manage different builds on separate platforms.

Time-Consuming Development Process

Native apps take more time to develop than cross-platform ones. Developers cannot reuse native code for another platform, and they have to build every app from scratch.
Challenges With Cross-Platform Mobile App Development
Difficult to Switch

Almost all cross-platform frameworks use their JavaScript subsets, which may create a few reusable code problems. The problems arise while switching to another platform. Thus rendering the reusable code unusable.

Long-Drawn Integration Procedure

The time-consuming integration process could be another issue. The integration process with local settings and preferences is challenging and might need third-party Cloud service providers to check the storage difficulties.

Update Delay

The OS may not support the complete feature a framework employs, e.g., if iOS introduces an update, you have to update the iOS version of your app accordingly, but you cannot do the same with an Android app simultaneously.

Not the Best Choice for Beginners

Coding in cross-platform mobile app development is a bit more complicated than native apps. Besides, it has a slow operational process. Therefore, trying hands-on cross-platform technology is not the right choice for beginners as it will consume colossal time and fail to bring out a successful result.
Native App Vs. Cross-platform App: Which One to Choose?
Cross-platform mobile app technology is better than the native framework for many reasons. Here the reusable code is at work, which can be used by the developer across different platforms. So, there's a minimal investment when hiring different developers for different platforms. Moreover, cross-platform mobile apps can be integrated with many frameworks that offer developers several plugins to improve looks, functionality, and agility. Editing and updating these apps are easy. Since all the apps use a standard code, the update can happen across all platforms. Therefore, rendering it invaluable for startup mobile app businesses.
Among all cross-development frameworks, Flutter is a mobile-only framework, being used by many startup companies these days. Let us see why.
Flutter for Mobile App Development – The Determining Option for Startups
Here are five significant reasons why startups should choose Flutter:
Hot Reload Feature

This feature boosts the Flutter app development process and allows developers to realize real-time changes in the coding. The framework of Flutter supports varied IDEs, including Android Code, Visual Studio Code, and Xcode.

Use of Dart

Flutter is based on Dart programming language, and Google's in-house programming language has a compelling syntax that gives rise to robust architecture and beautiful designs. Moreover, it offers easy management, assimilation, standardization, and regularity that other cross-platform frameworks do not possess at present.

Cost-effective

As Flutter functions on a single codebase for developing Android and iOS apps, startups can save a significant amount of money on the development process.

Efficient Rendered User Interface

Flutter uses its rendering engine, powered by a portable graphics processing unit(GPU). So there is no need to change the UI when moving on to the other platform. It can work on multiple interfaces seamlessly.

Simplicity in Native Features and Advanced SDKs

It offers highly advanced software development kits (SDKs) for simple development. It provides simple local codes, application APIs, and third-party integrations. The features simplify the complete lifecycle of app growth. Flutter's SDK can be used on iOS, Android, and other platforms. They are reusable as well.

Needless to say, users always opt for easy-to-use apps that can meet their needs while providing a good user experience. Flutter lets companies develop such apps to easily drive more users' attention and boost profit and reduce the investment of money, time, and effort. So, whether you run a startup or a renowned company, use Flutter for developing mobile apps as it provides benefits that you can't just miss.
Benefits of Using Flutter for Cross-Platform App Development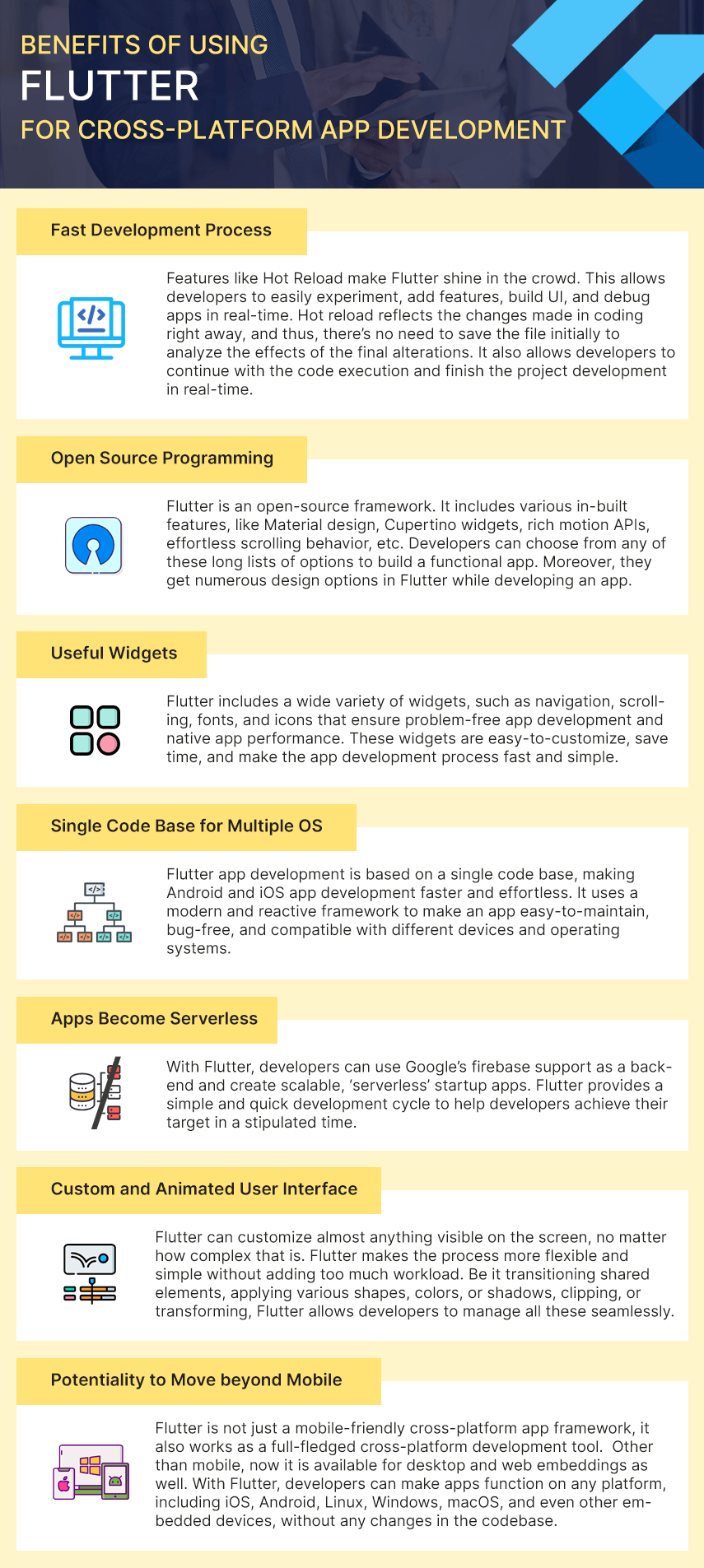 Many companies have already chosen Flutter to develop beautiful apps in record time. Due to its bountiful features and functions, Flutter is the right choice for startup app development companies that alleviate common struggles faced by startups trying to release apps across multiple platforms while dealing with limited budgets and time.
Wrapping Up,
In a competitive app development market, to make a new company stand out within a limited budget, the product should be extraordinary enough to drive users' attention. So, if you are planning to launch your startup app, Flutter is worth considering as it allows you to develop user-friendly apps across multiple platforms in a cost-effective way. Unlike most other cross-platform app development frameworks, Flutter helps developers create apps with a smooth UI for the end-users.
If you are new to this business and looking for the best way to create fast and seamless apps, take assistance from a proficient Flutter app development company to get things going.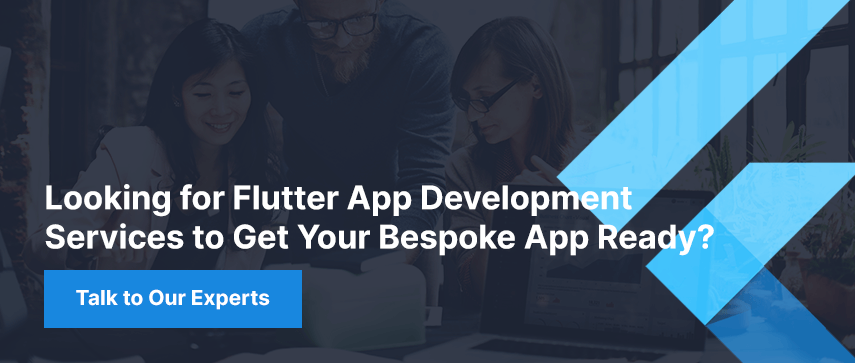 Author's Bio: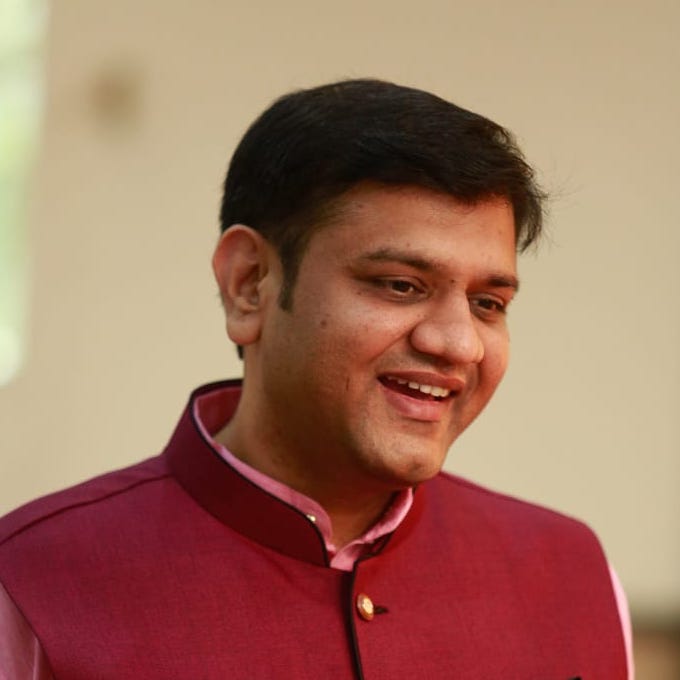 Pritam Barhate, with an experience of 14+ years in technology, heads Technology Innovation at Mobisoft Infotech. He has a rich experience in design and development. He has been a consultant for a variety of industries and startups. At Mobisoft Infotech, he primarily focuses on technology resources and develops the most advanced solutions.