As people stayed out of medical offices and facilities because of the pandemic, the importance of home health care and telehealth services to maintain and monitor the health status of particularly those with chronic conditions, and avoid hospitalizations or worsening health, was glaringly obvious. Medicare Advantage plans took note. In the fall, they began announcing how they will expand their home health care offerings in 2021.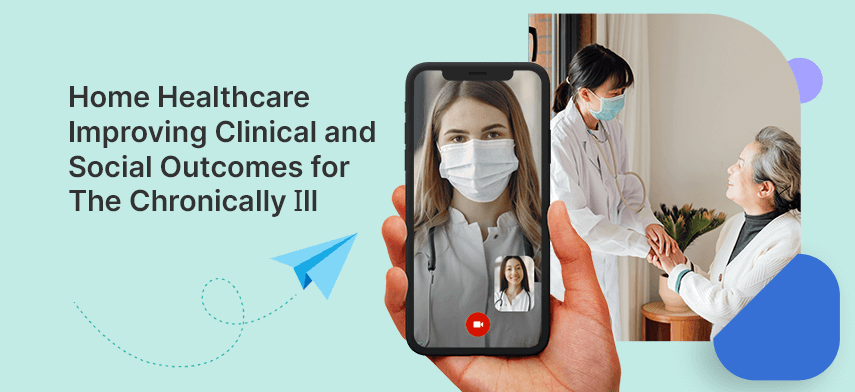 According to a Medicare insurance agency, the Centers for Medicare and Medicaid Services (CMS) is reporting a huge increase in the number of MA plans to offer Special Supplemental Benefits for the Chronically Ill (SSBCI) – from 245 plans in 2020 to 920 next year – and a 46% increase in MA plans to offer primarily health-related benefits (from 500 plans in 2020 to 730 in 2021).
According to Home Health Care News, a trade publication, major MA carriers such as UnitedHealthcare, Humana, Aetna, and Blue Cross Blue Shield are among those broadening and deepening their home health care solution offerings.
The pandemic, certainly, crystallized the need for expanding home health and in-home care benefits. But, other factors play into the decision. Among them is that the CMS continues to expand home health care services and digital telehealth tools (a vital component of home health) benefits, including options that are labeled "supplemental" or non-medical home care. These are supportive services that are inclusive of house cleaning, meal delivery, dietary assistance, and help with transportation needs. Another impetus for home health care services is the growing demand from current and upcoming member-patients.
The 2020 U.S. Health Care Consumer Survey conducted by the Deloitte Center for Health Solutions found that Medicare enrollees ages 55 to 64 are interested in using technology. They are comfortable and portraying a keen interest in using home health care technology and digital telehealth tools, whether it is for at-home testing kits that send results to their provider via an app or participating in virtual office visits.
Current enrollees, largely spurred by the pandemic, are feeling more comfortable with telehealth. According to the University of Michigan's 2020 National Poll on Healthy Aging, 64% of older adults responding to the survey said they felt very or somewhat comfortable with video conferencing providing mobile telehealth solutions. That's up from 53% in 2019.
Their concerns about privacy during a telehealth visit are down, too. From 49% last year saying they were worried about their privacy, to 24% in 2020. Thus, their apprehensions that they would have trouble seeing or hearing their doctor or other healthcare providers also decreased, with 25% saying they currently had such concerns, down from 39% last year.
Also, more providers are offering telehealth now so that more patients have access to Medicare telehealth services. Sixty-two percent of respondents in the University of Michigan's national poll said that at least one of their healthcare providers is now offering mobile telehealth solutions versus 14% in 2019.

MA plans increasingly recognize the role telehealth and care coordination services play in moving and providing care to the home. According to Health-at-Home 2020: The New Standard of Care Delivery, a report released in November 2020 by CareCentrix, a home health care solutions company, 99% of payors surveyed for the report said that telehealth and remote monitoring make it easier to provide their member-patients continuous at-home care and 91% said that advancements in telehealth and remote healthcare technologies have encouraged them to move more care to the home.
Ninety-seven percent of payers responding to the survey said that home health care solutions are in the best interests of their members-patients, but also themselves. Eighty-six percent said that being able to lower costs by providing care to their member-patients at home encourages them to move toward more in-home health care options.
In expanding home health care services, many MA plans are taking a multipronged approach, including collaborating with established in-home care providers and relying more on remote monitoring programs and technology tools, such as wearables, that digitally transmit a patient's vital signs and even identify gaps in care coordination services.
They are also partnering with technology/digital solutions companies that have robust telehealth platforms, including house calls for the patients. MA plans and physician-led groups can provide in-home health care services using an advanced house call platform that can help to manage and coordinate care for patients, schedule appointments including on-demand visits and track the providers for their real-time status for onsite visits. Providers get to look at a patient's home environment to make assessments for the level of care and support services patients would need that could be missed during a doctor's in-clinic visits.
Wrapping Up,
Using these on-demand apps is the ultimate in convenience and access, allowing patients or staff to easily schedule teleconsultations or set up on-site (house call) visits and transmit important health data in a service that is private and secure. They can also transmit important patient health data privately and securely, ensuring that care teams can share information amongst themselves and keep on top of the health needs of their patients. Plus, the staff has real-time visibility of providers, whether they are on their way, arrived at the patient's home including timestamps for start and end timings of sessions via a web portal.
With home health care 2021 benefits, it will inevitably be going to increase enhanced health care outcomes among senior and chronically ill members of the society. Digital telehealth tools are also increasing better member-provider relationship, thus, incorporating better health benefits in the upcoming years.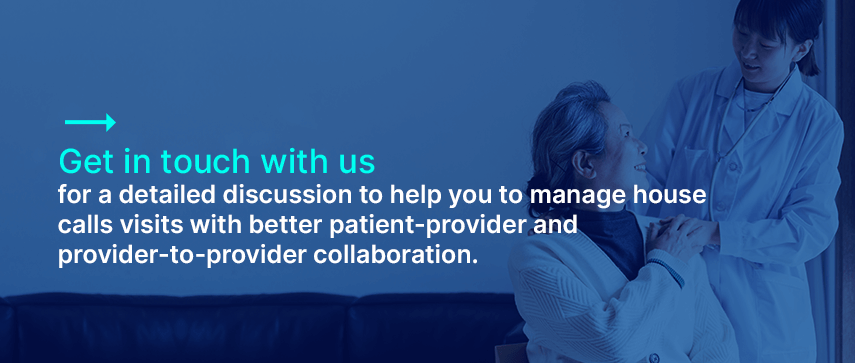 Author's Bio

Ayushi Patel is the Director of Strategy & Innovation at Mobisoft Infotech. She leads the strategic partnerships and initiatives in the healthcare division. Her experience includes healthcare administration, business development and sales, and customer success management.