Electronic health record (EHR) usage has seen its prime during the last few years. It is the method by which paper-based patient health records are converted into digital formats. Many hospitals are adopting this technology. In 2008, it was lesser than 10%. In 2015, it was nearly 84% in accordance with the U.S federal data. Adoption is the only way by which healthcare providers can experience the complete power of EHRs to improve the health of people.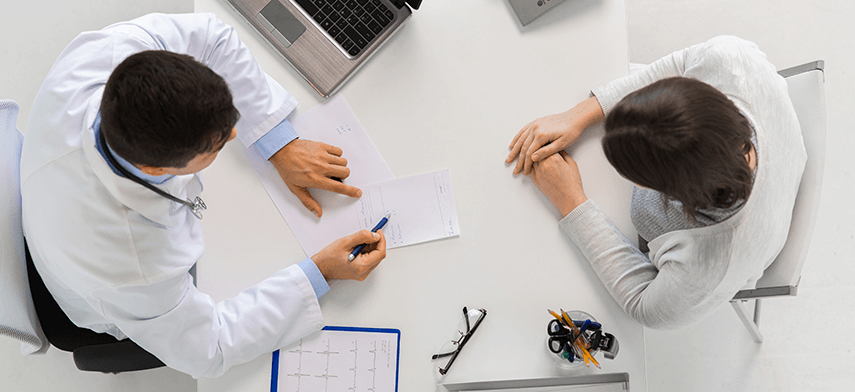 Wondering how electronic health records improve patient care?

Keith Horvath, MD, senior director for clinical transformation at the AAMC says that it is just at the infancy level for improving patient care. He went on to add that the first step to improving patient's health is to adopt. It would require converting the analog paper charts into the required digital form. Another important goal is to improve billing as well as claim submissions. From that point of view, it is a powerful tool.

12 Benefits of Electronic Health Records for Better Patient Care
Improves Patient Safety and Satisfaction
Integrated portals and scheduling systems reduce patient wait times. They also improve communication between patients and physicians, improve efficiency and promote better satisfaction level among patients.

Features such as e-prescribing allow patients to receive their prescriptions online in an easily accessible format.

Prevents Side Effects
Web-based EHR systems equip providers with decision-making support tools meant for preventing adverse events that are associated with drug allergies as well as negative drug interactions that are due to food or any other medications.

Expenditures related to drug contradictions, pharmaceutical info as well as patient history would enable patients to decide faster while being prescribed with medication. With EHR, they can be assured that there will be no side effects pertaining to the treatments.

While viewing it from a broader perspective, information that is being recorded in a patient EHR could be shared easily with the medical support teams to support decisions and specialists. This is to ensure that every medical professional has the required details to make better decisions regarding diagnosis. They can treat problems irrespective the location of the patient.

Interesting Read: What is PHI and what is not PHI?
Simplifies Workflows
Patients who have a complex medical history and suffer from many chronic diseases would have plenty of records. Digital health records would allow physicians and clinicians to review a comprehensive file which would clearly identify all the aspects involved in a patient's treatment plan.
This is not just limited to a certain list of financial conditions, familial histories, lifestyle factors that involve risks as well as mental health status. Depending on the patient's past surgeries and environment, decisions could be made.
The health conditions of the patients can be tested well and proper data can be used as a reference to ensure that the treatment process is going as planned.
Improves Clinical Research Quality
A better research capability lies in leveraging the recent technological innovations to generate better outcomes by drug trial participation, population group, and other such aspects. These aspects allow medical teams to keep an eye on the treatment plans as well as disease progression. These reports not only empower doctors to make the best clinical decisions during patient meetings but also allow information sharing with colleagues, peers, and research facilities. They provide valuable and practical information meant to improve the care quality for patients.
Patients Can Better Manage Preventable Diseases
Improving the quality of care provided to patients and outcomes of treatment would involve identifying patients who are yet to get important screening examinations. These preventative measures can reveal earlier signs of life-threatening diseases such as colon cancer, kidney disease or septicemia.

It would also help patients to manage risks through educating themselves regarding EHRs. They have to know that identifying behaviors and risks involved is quite easy. It is not possible to avoid all injury and diseases through a patient's life span, but it might lead to positive outcomes when the events develop as a single problem, instead of an additional problem which might stick up with the list of chronic conditions and complaints.
Transforms the Clinical Process
Through EHR, high-quality care is provided to avoid stressful situations that patients have to address on a usual basis. EHR technology would allow administrative staff to monitor the health of patients virtually during encounters with physicians, lab technicians, and insurance staff.
Careful evaluation of each touch point would provide insights on how to allow practice managers to scrutinize areas where these processes could be modified in order to reduce waiting room time. Results are also reported in an effective manner and tests are performed in a meticulous tone. Patients would experience less time consumption while waiting for medical prescriptions after they are at the pharmacy.
Improves Patient Engagement and Compliance
It is important to establish effective patient-provider communication. Patient portals are meant to tighten patient-provider relationships. When patients are able to review better, legible records of patients, as well as doctor's notes meant for convenience; then patients will be able to ask better follow up questions to doctors about treatments which they are not familiar with. In case of any errors or misunderstandings, patients can contact the doctors for correcting the issues. This would ensure the accuracy of the record.
There are studies which confirm that patient education would ensure trust and compliance in their journey of medicine. The more they understand about their medical treatment, the more they would strive for achieving positive medical results. This is the reality while they join hands with their physicians to achieve more positive outcomes.
Case Study: Learn how Patients We Share built a workflow communication application to foster connectivity within the healthcare ecosystem.
Benefits for Nurses and Doctors
Doctors and nurses can together participate in clinical and research quality control which would encourage proper medical screenings to prevent diseases and control risks.

Better Access to Healthcare Data
For professionals who are in this line, data access is the most difficult challenge they face. In this digital world, working in tandem with your team of nurses and patients will ensure that the treatment is effective and all the sides are benefitted.

Improved Patient Care Outcomes
All it takes to create a difference in healthcare is to have a central repository of data which can be accessed from any care setting with the right permission. Whether the patient is present at the treatment center or in the physician's office, the info will be available without any changes. It is possible to access information on medical conditions such as chronic illness, allergies, and medications. That data that is captured by the EHR technology can be useful for calculating the patient healthcare trends.
Highly Efficient & Cost-effective
The advantage involving electronic health record usage is that it offers an outflow of really well-coordinated care. This technology is popular to enable more efficient and accurate patient visits, eliminating duplicate testing by facilitating easier documentation. These important aspects are known to increase cost savings meant for physicians and hospitals, and also for patients who have applied for their insurances.

More Cautious and Empowered Patients
When patients can access their personal health records on-demand, they would be able to play a better role in managing their overall well-being as well as health. Patient portals are known to provide better drug information, lab results along with historical data which extends a more convenient way to fix appointments, communicate in a smoother manner and refill their prescriptions.
Concluding Remarks
EHR has numerous proven benefits associated with it. Every healthcare organization should embrace it with open arms.

Access to patient data from anywhere anytime can make a whole lot of difference in the efforts towards delivering better patient care.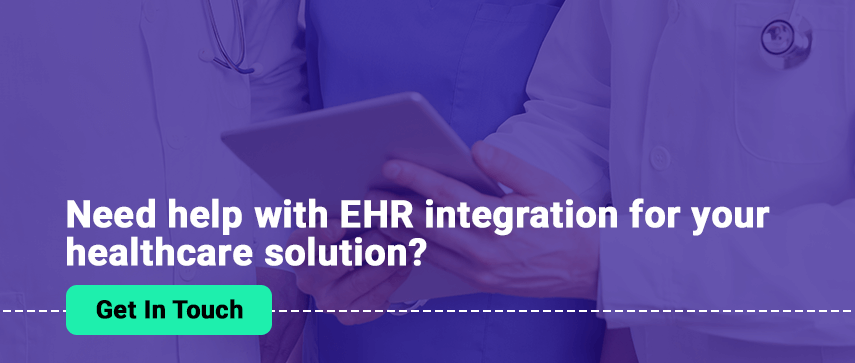 Author's Bio

Shailendra Sinhasane (Shail) is the co-founder and CEO of Mobisoft Infotech. He has been focused on cloud solutions, mobile strategy, cross-platform development, IoT innovations and advising healthcare startups in building scalable products.