Nowadays, having an app for your business is becoming the need of the hour. It's the best way to add more value to your brand alongside engaging customers to buy your products, services, solutions, etc. But, how do you find mobile app developers that have the potential to add tangible value to your business?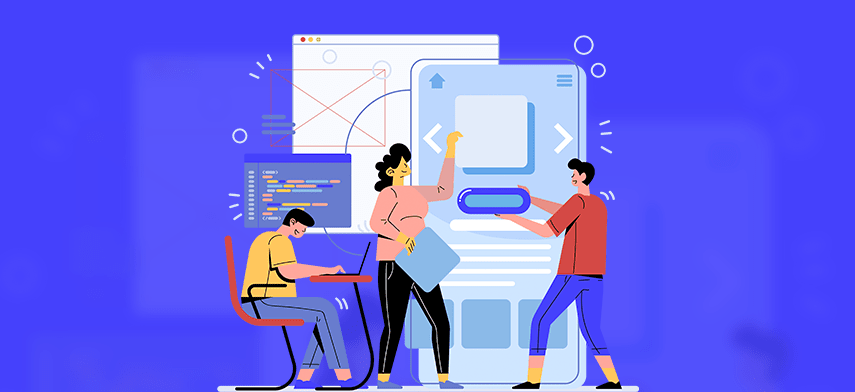 Currently, there are 26.9 million developers creating digital products for web, mobile, and desktop worldwide. With such wide-ranging choices, how shall you hire mobile app developers that perfectly fit your project requirements? Today's blog post will clear all your queries related to hiring mobile app developers. So let's get started.
Choosing the Right Mobile App Development Team to Scale
When it comes to mobile application development, both in-house and offshore developers are considered reliable options to build successful dynamic mobile apps. If you're planning to benefit in the long term, then hiring in-house app engineers could be just your pick. It shall not only help you in launching a market-ready app but also take care of the timely maintenance activity.
On the other hand, if you're looking to deliver your app on time and within budget, hiring offshore mobile app developers should be great. It shall always prioritize app updates and you can facilitate your users with interactive features.
Top Qualities to Look for When Hiring Mobile App Developers
When hiring app developers, ensure that you have a clear idea about the skills required for successful project completion. You should have a long-term vision and focus on hiring a developer that has the needed skill set. To achieve this, you'll need developers with the following qualities.
1
Technical Proficiency
Look for mobile app developers that are highly skilled and technically proficient. The technical skills to look for will depend on your requirements. In general, mobile app developers should be skilled in Java, Kotlin, Objective-C, and Swift. Of course, the more programming languages they know, the better.
2
Industry-Specific Experience
Experience should be another factor to consider when looking for developers. However, ensure that the experience is specific to your industry. For instance, if you're a stock trading exchange, you should look for app developers who have experience working in the finance and stock market industry.
3
Commercial Understanding
Why do you want to build a mobile app in the first place? To add scalability and value to your business, right? It could be through direct in-app sales, advertisements, referrals, etc. The developer should have a knack for the commercial affairs of a mobile app. They should be able to explore monetization opportunities to align the app with your overall business goals.
4
Creative Approach
Hire mobile app developers who have the ability to brainstorm new ideas that give your business an edge and add value to your organization. With the mobile application development services landscape constantly evolving, the developer must keep up with the latest industry trends and capitalize upon them to favor your business.
5
Analytical Skills
Your approach to getting mobile app developers for hire should focus on choosing analytical minds. The selected candidates should be smart, continuous learners, and adapt to new requirements quickly. They should be good at realizing your needs and developing solutions that align with your goals.
6
Efficient Work Approach
Be sure to hire mobile app developers that follow an agile and efficient work approach. Development teams that use methodologies like Scrum and DevOps are a better choice as they shall enable you to track and monitor the project's progress in real-time. Ensure that the developers create minimum viable products (MVPs) so that you can offer feedback and make changes if any.
7
Strong Foresight
Strong foresight essentially means developing the right product at the right time. Would Google Meet and Zoom be successful in 1970? Timing is essential, and every mobile developer should understand how an application would fit in the current market scenario. Releasing an application at the wrong time can hurt your business.
8
Teamwork and Collaboration
Many companies don't hire developers because of the lack of collaboration and teamwork. You can avoid this hurdle by hiring developers who have experience in collaborating with in-house development teams. Look for developers who can promote teamwork and work with your internal teams to get work done quickly and smoothly.

How to Hire the Right Mobile App Developers for your Company?
Following a strategic process shall help you find developers that are the best fit for your business requirements. It'll also help you hire developers that stay with your company for the long term. Having said that, here's a step-by-step process to hire mobile app developers for your business.
1
Clarify Your Requirements and Expectations
The first step is to determine your requirements. What exactly do you want a developer to do? Do you want them to support your in-house development team? Or, do you want them to independently manage the project? Clearly, setting goals beforehand shall help you streamline communication, laying the foundation for a long-term partnership.
2
Shortlist Developers or Development Teams
Once you have decided your objectives, you can start looking for potential developers or development teams. You can use one or more techniques discussed earlier to find developers. If you've not worked with offshore developers before, freelance websites will be a good place to come across numerous talented individuals. You can also approach full-service development agencies and on-demand software development companies for hiring skilled candidates.
3
Analyze Their Experience and Previous Work
Once you have shortlisted a few developers, spend some time analyzing their previous work. Check the work they have done in your industry and the clients they have served. It's always a good idea to contact a developer's previous clients and get feedback on aspects like work quality, communication, etc.
4
Discuss Your Requirements In-Person or On-Call
The next step is to meet the development team in person or get meet them on a video call. This step is crucial as it shall be the first one-to-one interaction with the developer. Talk about your requirements in detail and listen to what they have to say. This step shall help you hire a mobile application developer who is an ideal fit for your organization.
5
Choose a Service Model
There are various service models to choose from, such as project-based model, contract-based service model and dedicated teams. If you're looking for a developer for one project only, you can opt for a project-based model. If you need a developer for the long-term, contract-based models and dedicated teams can be the right picks. Ideally, you can choose the contract-based service model, and if you're satisfied with the service, you can go for dedicated teams.
6
Select a Payment Model
The next thing to select is the payment model. If you have chosen a project-based service model, the developer will certainly ask for a one-time project fee. For contract-based models and dedicated teams, the following pricing models are prevalent:
Fixed price models

Time and materials (T&M)

Shared risk-reward pricing model

Incentive-based pricing model
7
Ensure the Ownership of Source Code
Before finalizing the contract, make sure that the developer will provide complete ownership of the source code. This way, you'll have access to the source code if you want to make any changes to the application in the future. For instance, if things don't work out with the developer, you should have the source code so that you can move the project to another developer.
8
Get the Team Onboard
After performing all these steps, you'll have your developer team ready to start working with you. The last step is to get them on board and provide them with a seamless onboarding experience. Give them the help and resources they need from your end and make their job easier.
How Much Does It Cost to Hire a Mobile App Developer?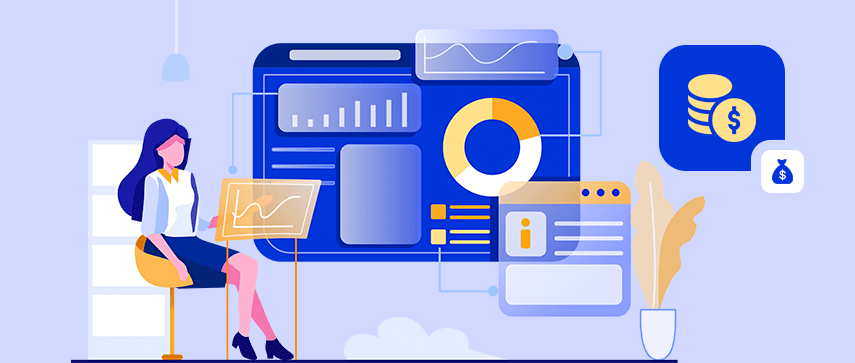 Cost is an essential factor to consider when you want to hire mobile app developers. Earlier, there was a distinctiveness in hiring mobile developers between two significant platforms namely Android and iOS. But today this variability is not that significant. As such, there is no fixed cost, and the hiring cost can depend on multiple factors, such as:
Platforms

Features and functionality

Backend and frontend

UI and UX

App security

Integration points

Testing

Prototyping

Support and maintenance

Location and hourly rate of the developer
The overall cost to hire mobile developers also includes subscription fees for third-party services, legal expenditure, server hosting, and overhead.
Wrapping Up
Building a robust mobile app is essential for your brand positioning. It shall help you in maximizing your reach. Hence, you need to follow a rigorous process to hire a mobile app developer and consider all the above points before choosing the one. You can also look for a custom mobile app development company that shall offer end-to-end solutions to build your app rather than just providing a single developer.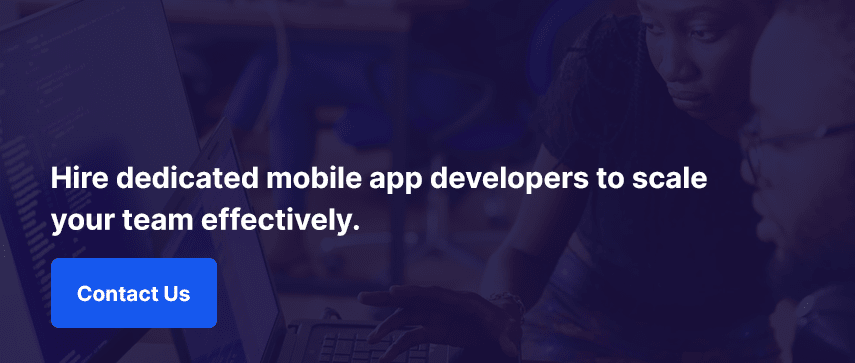 Author's Bio

Nitin Lahoti is the Co-Founder and Director at Mobisoft Infotech. He has 15 years of experience in Design, Business Development and Startups. His expertise is in Product Ideation, UX/UI design, Startup consulting and mentoring. He prefers business readings and loves traveling.