1. GE Oil & Gas
Category: Product Catalog
GE Oil & Gas has an interactive app that highlights high-resolution images of their full product catalog and videos of their latest projects. Customers are allowed to explore their technology solutions across all sectors of the oil and gas industry, including subsea production, unconventional resource development, LNG and petrochemical production. We can learn how their innovative monitoring & diagnostic services, state of art equipment and expert teams help meet the world's demand for energy today and for future generations.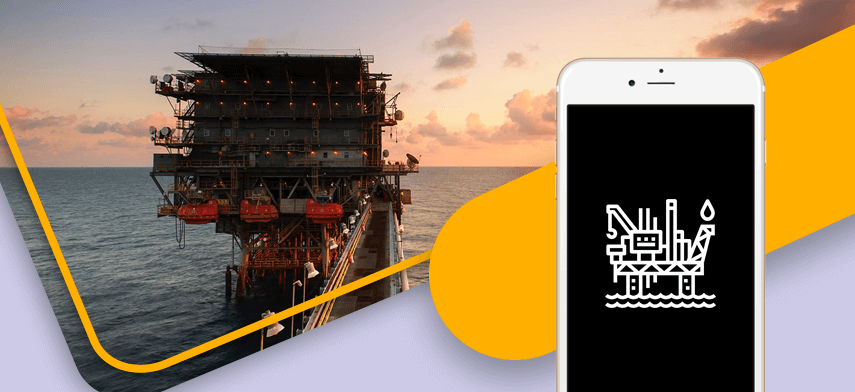 https://itunes.apple.com/us/app/ge-oil-gas/id587327844?mt=8
2. Vallourec Oil & Gas
Category: Product Selection
The Vallourec Oil & Gas application includes a product selection guide to help customers choose the grades and VAM connections that best fits their needs. It also includes a sales and service network and a color code finder to help you finding the steel type for Vallourec pipes and couplings. Vallourec Group is the world's leading supplier of premium tubular solutions, mainly for the energy markets as well as other industrial applications. The tubes that Vallourec designs and develops for the oil and gas industry are essentially seamless threaded tubes, called OCTG (Oil Country Tubular Goods).
https://itunes.apple.com/us/app/vallourec-oil-gas/id472623844?mt=8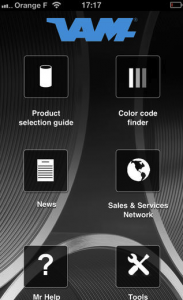 3. Marathon Oil Corporation
Category: Oil and Gas News
Marathon Oil is an independent international energy company based in Houston, Texas. The Company's investor and media app provides news releases, presentations, SEC filings, share prices, as well as important corporate documents and videos. You'll be able to access our most recent quarterly earnings results and an audio replay of the earnings conference call, read annual publications including their corporate social responsibility report, and watch videos.
https://itunes.apple.com/us/app/marathon-oil-corporation-mro/id567309315?mt=8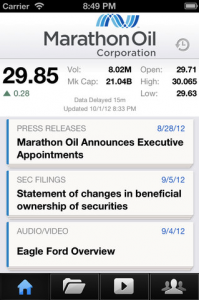 4. Schlumberger Oilfield Review
Category: Oil and Gas News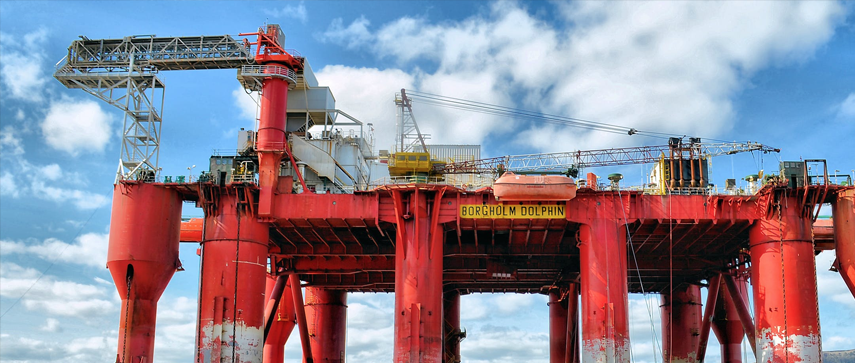 Oilfield Review is the Schlumberger flagship technology journal. Each quarter you will be able to discover the latest technological developments in the oil and gas industry with case studies from around the globe. Topics include application of new and innovative techniques, the physics behind new measurements, and advances in geology, geophysics, geochemistry, reservoir engineering and petro physics. The addition of having added interactive graphics, videos and animations helps one understand complex concepts and see how new tools work in this application.
https://itunes.apple.com/us/app/schlumberger-oilfield-review/id594839399?mt=8
5. Halliburton's eRedBook® Mobile
Category: Volume Calculator and Specs
Halliburton's eRedBook® Mobile contains volume calculators used in drilling, cementing or completing oil and gas wells. It also has data from the American Petroleum Institute (API) for Casing, Tubing, Coil Tubing and Drill Pipe. With the Halliburton eRedBook you can have instant access to key dimensions and strengths for pipe, including collapse pressure, inner diameter and weight. 

Plus look up specifications for your most frequently used tubulars to quickly calculate capacity and annulus volumes on your mobile phone.
https://itunes.apple.com/us/app/halliburton-eredbook-mobile/id507496941?mt=8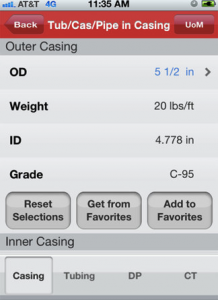 6. Campbell Oil and Gas Company
Category: Customer Service
Campbell Oil and Gas Company have now made it easier to stay up to date with all of their services. Customers can request service directly from their mobile device, receive push notifications with energy saving tips and calculate their own energy savings. They can also share success pictures and view the picture gallery to see what they are working on. The Campbell app also has a calendar for current promotions, a fan wall for customer interaction and contact information.
https://itunes.apple.com/us/app/campbell-oil-and-gas-company/id574884038?mt=8