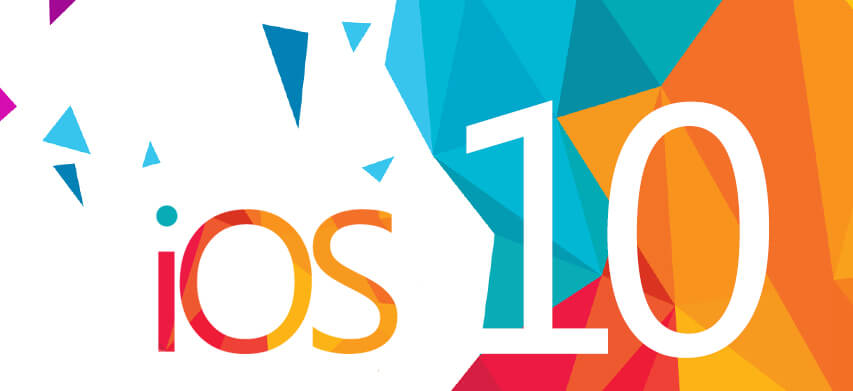 Here comes Apple biggest hit and the most imminent launch ever, iOS 10. Well, we already took a sneak peek of how Apple has shaped its new operating system. In July of this year, we had got its preview by using iOS 10 beta version (that was launched at WWDC Apple event). All the features that you love have become more powerful… better. The final public version iOS 10 has been officially rolled out on 13th of September and hence will be available to everyone.
Apparently, iOS 10 has shipped in with n number of cool features which cannot be just scribbled down in a single write up. Yes! About iOS 10, there is a lot to say, here is a list of 10 of those much-awaited features—
1. Siri Support: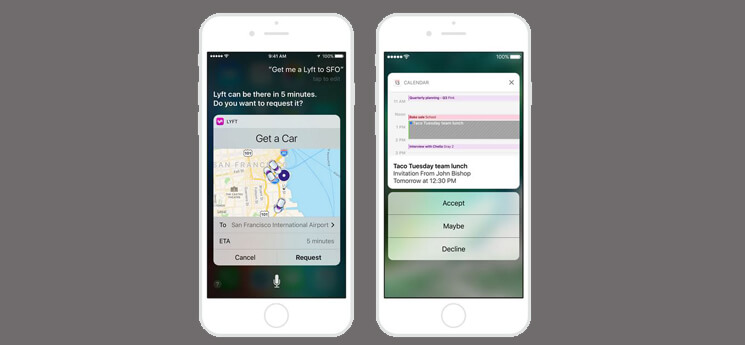 With iOS 10, Siri is opening up to the third party developers, meaning, through voice control, you can activate a few of the non-Apple functions and apps. For instance, you can, by using natural language, instruct Siri to book a cab for you in five minutes or send WhatsApp to your friend, etc… Therefore, a lot of your third-party apps like WhatsApp, Slack, Lyft, Uber, Pinterest, Shutterfly, etc. can get Siri support.
Siri is also getting launched on Mac, and this is one of the biggest changes Apple has brought.
2. The Revamped LockScreen: The emblematic- Slide to unlock feature has been removed with the arrival of iOS 10. The new Lock Screen will give a bright and crisp experience with new look i.e. an upgraded Control Center with a side panel of Widgets and redesigned incoming notifications. Unlike before, notification will not dim the wallpaper.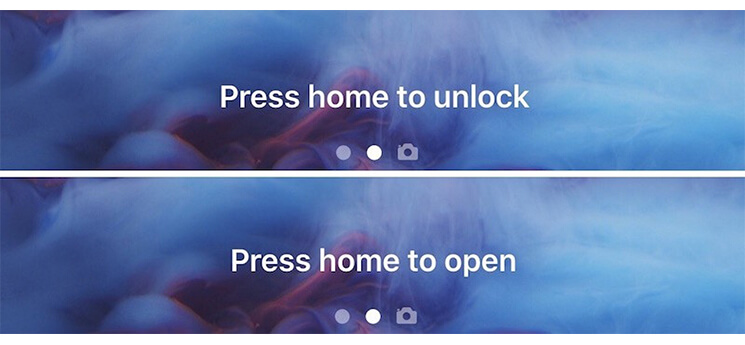 As mentioned before, Slide to Unlock has been removed, where you swipe to the right to enter your passcode. Instead, the Lock screen tells to "Press home to unlock" which is still locked and can be unlocked with a Touch ID (finger registered passcode). So, the new side panel of Widgets is what, which has replaced the "Slide to Unlock" screen. The widgets which were previously displayed by the "Today" section of the Notification Centre will be showcased by the new Widgets panel.
3. Photos-The Injection of Artificial Intelligence: As informed by Apple, the 'Photo' would be using a deep learning technique to recognize people, place and time. Yes, the company has used best ever technological innovations to create a smart and convenient photo album for you. The technology used in recreating 'Photos' section would analyze and bring together all the related photos and video clips, say wedding or travel mementos and create an album for the user, which is popularly called as 'Memories' by Apple.
4. Goodbye Stock Apps: We always look for ways to delete most of the pre-installed apps. It is finally possible to delete all those unused app icons. Apps like FaceTime, Home, contacts, calendar, iTunes Store, iBooks, News, Mails, Music, Maps, Stocks, Weather, Notes, Reminders, Videos, etc. are some of the stock apps that we can bid goodbye to. These apps can be removed to iOS Apple Store and can be downloaded again at your personal choice. In other words, this feature allows you to delete apps when not required and when needed can be re-downloaded.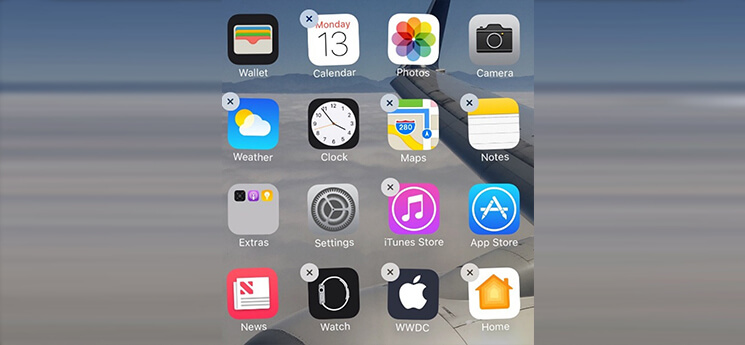 Applications that are removed from an iOS gadget aren't in fact erased technically they are still part of the base OS, so it's ideal to consider them as hidden apps. As indicated by Apple, all the stock applications just take up 150MB of storage room, so there's not a lot of advantages to be had from removing them totally, and doing as such would break key iOS highlights.
5. Clear Notifications With 3D Touch: Previously with iOS 9, the user had to remove each notification one by one by swiping them off. Dismissing all notifications in bulk, obviously was time-consuming and sort of boring. With iOS 10, all you need to do is to long press the icon which says "x" within the revamped notification drop-down panel and with one touch option (that says "clear all") that pops up, you can delete all the notifications. If you want to dismiss the set of notifications together, just tap it once.
Who cares for the expired alerts, just remove all of them with iOS new feature.
6. Handy QuickType: As iOS 10 has arrived, it has flipped the face of QuickType. The new feature is still unsophisticated but is not time-consuming. Apple has added the Siri intelligence to it, that senses and analyses contextual cues. Hence, it will serve more relevant and appropriate typing suggestion to its users. Besides, QuickType has become more handy and proactive at acquiring information from different applications and offering it as a component of your reactions. In case somebody asks you your current location, it will offer you your area as a proposed reaction or say somebody requests for anyone's email ID of your contacts, iOS analyses the requirement and scans for that particular person's email id and it will recommend the significant person's contact information. There will also be a backing for multilingual writing – at the end of the day, not in only some dialect, but rather in a mix of the two. You won't need to change to different keyboards to do this as claimed by Apple.
7. Easy Navigation With Apple Maps: Here comes the much awaited one. For millions of the users, Apple has fixed the most important annoying feature of Apple Maps. Previously, you couldn't pan, navigate or zoom easily but with iOS 10 you can swiftly and seamlessly scroll, zoom, pan and the Map wouldn't spring you back to your current location. The software apparently got updated and now you can dynamically zoom in the complex interchanges and long stretches.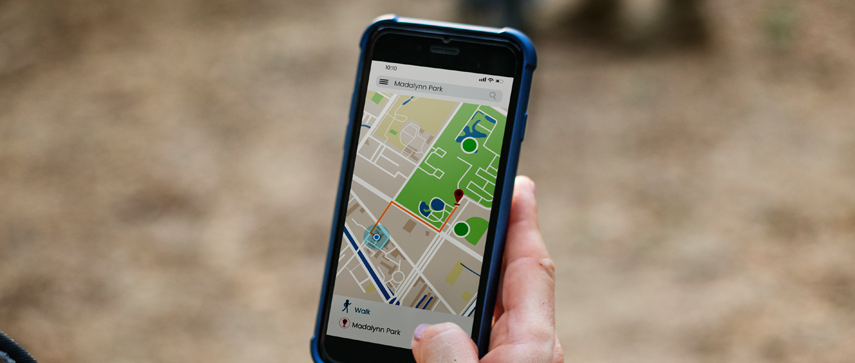 Now with iOS 10, you'll also be updated about the traffic and better alternative route to your destination. Vehicles that backs Apple CarPlay not just get proposed backup ways as per the traffic on your route, Maps' turn-by-turn navigations can appear on the instrument (only if they have a screen by the odometer).
It's additionally giving options and opening up to 3rd party developers, this will help the cab riders like Uber book taxi and track and hence make payments for their ride while never leaving Apple's application.
8. The refreshing Apple Music: 15 mn paid subscribers may get pleased reading this as Apple Music has come with a clean design. Apple says Apple Music can become your new hero if only you're the paid subscriber of it. It will give you a more logical fashion of music, focus on cover art and suggest music of your taste.
The "For You" tab makes a superior work in respect of curating your own playlists and retains the "Connect tab" that we already heard was getting a reduced part.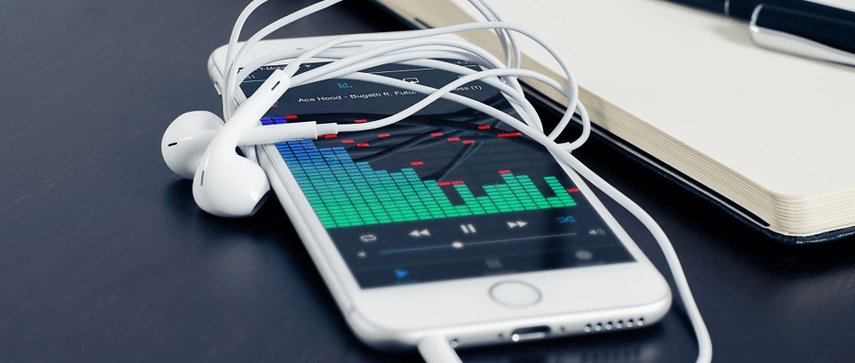 9. Fun Messaging: Apple is making your messaging experience more exciting as now you can use rich links in Messages, it will enable you to replace words with emoji, moreover you will also be able to add various bubble effects to your messages.
You can share a link and as it is in Slack or Twitter, artwork and it will pull a precis of the article, so the person can get the gist without having to click it. Talking about Emoji, they will be three times the size and will be incorporated into the predictive text. Messages will scan your message and highlight the words that could be replaced with emoji. You just need to tap the word and it will turn into emoji.
You will also be able to make a message in 'invisible ink', which means the recipients will not be able to see the message until they swipe across it with a finger.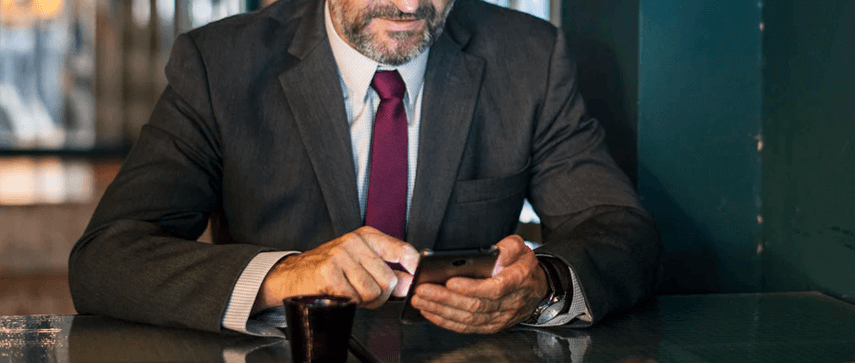 10. Home App and HomeKit: Here comes the biggest punch, the entirely fresh revamped home and HomeKit. It's obvious, Apple is taking a serious consideration over making a smart Home to control all the internet of things that support the HomeKit framework. "Scenes" is a feature which is viable a pre-customized arrangement of adjustments over plenty of accessories that you can make operational with one tap or by giving the command to Siri.
The "Goodnight" and "Goodmorning" button, which with a 3D touch or Siri command can make your home ready for the given time collaborating with the Internet of Things. Say, if it is night, it would lock the doors, draw the curtains, switch on the AC or room heater, etc.
Conclusion :
So, here it is, Everything you wanted is more fun to use now with the arrival of iOS 10. You can be more expressive over the Messages, reach hassle-freely to your destination with Apple maps, experience nostalgia by creating Photo "memories", rejuvenate yourself by listening to Apple Music, and lots more only with Apple iOS 10, compatible with iPhone 7, iPhone 6 and 6 Plus, iPhone 5s, iPhone 5, iPhone 5c, iPad Air 2, iPad Air, iPad 4, iPad mini 3, iPad mini 2, iPod touch sixth-generation onwards .