Bicycles have long been promoted as an eco-friendly and safe mode of transportation. They are without a doubt one of the best last mile commute options. While dock-based bike share and rental systems have been implemented in various city transportation systems, they have been limited by a shortage of reliable dock availability, expensive equipment, and inefficient operations.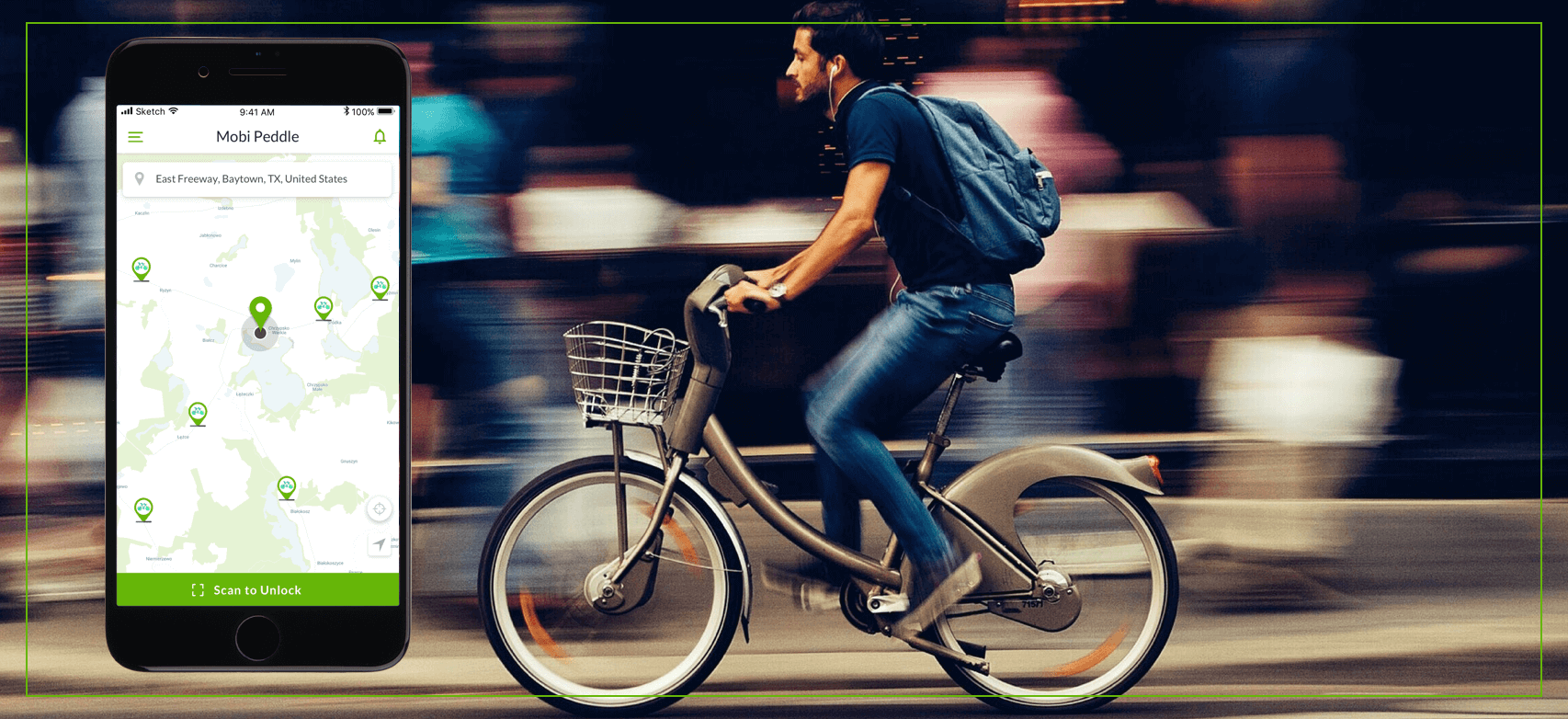 Interestingly, with the ubiquity of smartphones, the popularity of on-demand app solutions, advancements in bike technology and spread of IoT, the last one or two years have witnessed a strong rise in the use of "dockless" bike sharing apps and services in China and other countries.
Also dubbed as the "Uber for bikes," this new type of bike share system offers bikes on-demand that can be accessed from any approved public space, use real-time GPS to locate a nearby bike, and allow users to leave the bike at any approved location.
China leads the way with over 16 million shared cycles across its major cities. Dockless bike share apps like Mobike and Ofo together have a joint valuation of over $2 billion and are rapidly expanding their operations. In fact, the total number of bike sharing rides in the 1st quarter of 2017 in China was more than the number of on-demand trips during the same period in India.
After gaining a massive market in China the trend is catching up in other countries like India, USA, Europe, Malaysia and other parts of the world.
"Dock Vs Dockless" bike sharing systems
Dockless bike sharing apps and services break the limitations of docked sharing systems by expanding its availability and ease of use. In case of docked options, commuters have to take the bike and park it in at a designated dock. They may have to walk for longer distances just to find a docking zone. As a result, it doesn't really solve the last mile commute problem and hasn't received much traction.
On the other hand, dockless bikes can be picked up and parked at any approved site like a sidewalk. This way users can find the bikes spread across a city and locate the nearest one using their bike sharing app and start pedaling to their destination in no time.
The same applies when a rider reaches his destination. He can lock and park the cycle right outside his home from where the next rider will pick it up. Dockless systems solve the last mile problem with a smarter approach compared to the traditional dock-based systems.
How does a dockless bike sharing app work?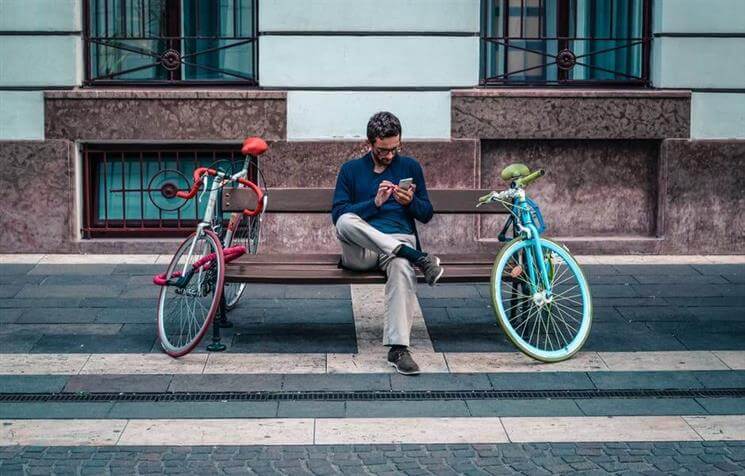 Riders will need to download an on-demand bike share app on their smartphone. They can locate the nearest bike in real-time and book one through the app just like booking a cab.
The cycles can be unlocked automatically by scanning a QR code from the smartphone camera or using a lock combination shown in the app.
Riders reach their destination and manually lock the cycle at the end of their trip. Payments can be made through online methods like wallets or credit cards. They don't need to take it to any designated dock or parking spot and can leave it at any approved location.
Benefits of dockless bike sharing apps
Last mile connectivity
Dockless bike sharing services solve the last mile commuting problem successfully. You can reach home from a subway by picking up a cycle right outside the station- no need to wait in the queue or look for other options.
Beat the congestion
The founder of the Indian startup Letscycle.in, Raj Chauhan found a surprising thing while clocking 500 odd kilometers on the streets of Delhi on his cycle. In a bid to gather insight and intelligence for his bike sharing business, he discovered that it took the same time to reach a destination by car and cycle in the city traffic.
Cheaper commute
Bicycles are a very economical commute option compared to other modes of transportation. Certain bike share services offer free minutes on every ride, basically making shorter rides free.
Dock-free
As the name suggests, dockless bikes do not need to be docked at a station. The freedom to leave them very close to your destination makes them very convenient. However, the drop areas are usually public places so that it is easily accessible by others as well.
Eco-friendly
Cycles need only human energy to function! They don't pollute and consume natural resources like diesel or petrol. You also don't need any electricity to charge them! Bikes are the eco-friendliest mode of transportation which creates zero footprint on the environment. Bike sharing services can make a huge contribution towards cutting down urban pollution in many cities like Beijing and Delhi.
Top on-demand dockless bicycle sharing apps in the world
Challenges facing dockless bike sharing services
Most of the challenges faced by the bike sharing startups have to do with improper parking by the users once they are done with their trip. Dockless bicycles in the Chinese cities are increasingly facing cycle parking problems with thousands of them blocking pavements, entry to stations and so on and there have been cases of a large pile-up of shared bikes in parking lots.
The improper parking problem had become so bad that cities like Beijing and Shanghai had stopped issuing a permit to any new bike sharing services. Startups and cities are working together to create better awareness and resolve the problem considering the many pros of a dockless bike share system. Startups are testing new approaches such as geo-fencing technology, education, and incentives for riders to leave the bikes in safe pre-approved zones.
Wrapping up!!
The concept of "dockless" bike sharing started 2-3 years back from the China market and has been expanding to new cities ever since. The transition from dock-based bike share systems to dockless ones has been made practical with the emergence of the smart bike concept and advancements in smartphone and IoT technology. On-demand bike share apps like Mobike are providing convenient and cheap access to bicycle based commute and are here to stay. One can expect more startups working in the on-demand bike segment and launching mobile apps to cater to the growing market opportunity.
Mobisoft has deep domain expertise in building on-demand apps for the sharing economy powered by state-of-the-art mobile technology. If you need app development assistance to launch your own on-demand bike sharing app, we can offer an end-to-end technology solution that will be fully customized to your business needs.
Start pedaling now!!
Author's Bio

Nitin Lahoti is the Co-Founder and Director at Mobisoft Infotech. He has 15 years of experience in Design, Business Development and Startups. His expertise is in Product Ideation, UX/UI design, Startup consulting and mentoring. He prefers business readings and loves traveling.