With the growth of digital revolution across the world, people can meet their needs hassle-freely through the internet and mobile apps. Especially when it comes to availing on-demand home services, household services apps have become hot buzz nowadays. From hiring somebody to repair faulty home appliances to getting beauty treatment done at home, now all such services are available just a tap away. As the world has become fast paced and people have mere time to rest, the home services apps have become utmost needs of everybody. That is why an increasing number of startup entrepreneurs are taking their feet forward to this industry and introducing on-demand home services with user-friendly apps that set them apart.
A Report says, the worldwide online market of on-demand home services to grow at a CAGR of 49% (approx.) during the period of 2017 to 2021. Be it UrbanClap, TaskRabbit, or HouseJoy, these startups have become the huge success in the on-demand home service industry. They have brought a revolution with their business model innovations and awesome apps.
If you are among those who want to invest in on-demand home service app development but have doubts in mind, this post will certainly help you. In this post, I will discuss why you should invest in a home service app, what features a home service app should have to become successful and proven growth strategies for your home service startup business. So, without further ado, let's start the discussion.
Why Home Services Apps Are Huge Hit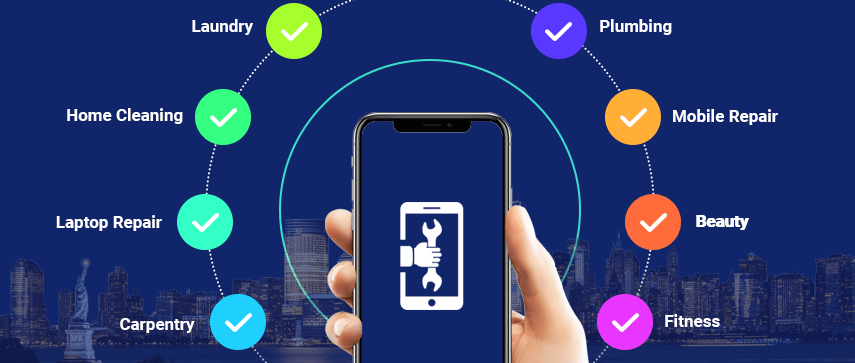 The leading names in the on-demand home service market have become successful because they provide a clear and unique value proposition to their customers. Their apps have a good interface and help them stay ahead of the curve. From plumbing to carpentry, beauty to fitness, they offer various categories of services right at every customer's doorstep. HouseJoy, Zimmber, UrbanClap etc. are such successful startups that have brought change in the household services industry.
Why You Should Invest in the On-demand Home Service Industry
Day by day both the competition in the on-demand home service market and the consumer needs are increasing. Thus investing in this field is a wise idea. Here are 3 key reasons why your investment in this industry can give you high ROI.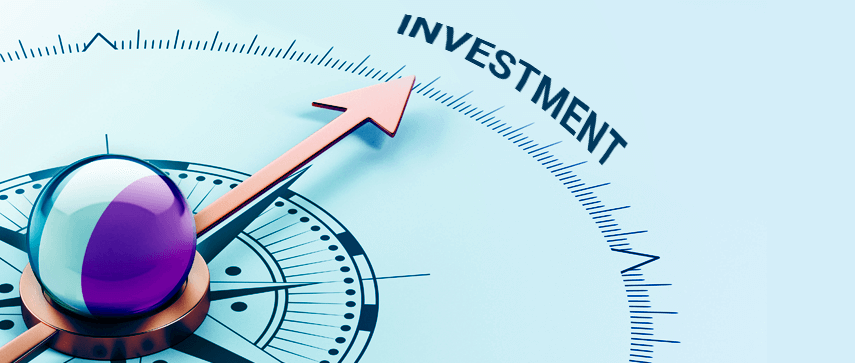 The ease of access and convenience to avail are the two features of on-demand home services. A large group of people who pick the internet to meet their daily needs they prefer to have home services apps on their smartphones.
The adoption of smartphones and the penetration of the internet are growing these days. This trend increases the demand for availing on-demand home services through apps.

The growing urbanization has brought changes in the daily lifestyle of people. People's lives have become busier than before and thus instead of taking time out from tight work schedule and battling the traffic in a city to avail a service, they prefer to get the same service in their doorstep. That is why the demand for on-demand home service apps are growing. All the household services at affordable prices are just a tap away and can be delivered as per consumers' time and convenience.
In a nutshell, on-demand home service will become the next big trend in near future. So, if you want to disrupt this platform, you must have an app like UrbanClap or any other recent on-demand service giant. Let's have a look at what features an ideal app for home services should have to help you meet your customers' needs effectively and seamlessly.
Interesting Read
How Uber Business Model Works?
How to Develop an On-demand Home Service Application? (Things to Consider)
Ease Of Navigation
This should be the first priority for your on-demand home service app development. No matter how awesome features and compelling content you have included in your app, if your users cannot find them, you will not get a great response. Moreover, if it takes too much time or effort to understand how to navigate your service, chances are you will be going to lose customers. Make your app navigation interface intuitive so that the users can explore the app easily.
Fast & Easy Registration
Avoid keeping a lengthy registration process in your app. Make it easy and prompt for your users. Also, give your users various options to sign up, such as via mail, social media accounts etc. Furthermore, giving them a way to retrieve their passwords from such sites makes your app more user-friendly.
Complete Customization
When you can promote your users' interest through your app, there's nothing can stop you get success. Make sure the key features in your app have customization option. It will help your users personalize their preferences and avail services according to that. This way your app will become more user-friendly.
Push Notification
Through the push notification feature, you can send a message related to your service offer, discount or app updates to your customers at any time. The users do not have to open the app to receive the message. This creates customer engagement and improves sales.
In-app Chat Option
By adding in-app chat option, you can move towards the customer-centric approach which shows you are concerned about your customers. Most people are preferring chat option as compared to mail because this can give them a quick response to their queries. When you have an experienced support staff that can meet your customers' requirements promptly via chat 24/7, you can improve your business prospect and make your customers come back to you again and again.
Data Security
Hacked and cracked mobile apps cause huge revenue loss, unauthorized access to user data and brand damage. Thus ensuring data security is highly important for your app's success. By implementing right security measures, you can provide privacy control to your users and proffer them a personalized experience of your service. It will help in building your brand reputation and boosting business.
Ease of Making Payment
Implement and integrate hassle-free payment gateway option in your app. Other than ensuring security, integrating ease of access in payment option has become the need of the hour. The easier it will be for your customers the better sales you will gain through your app.
Analytics
Use tracking tools, such as analytics to measure how your app is working and track your users' activities. This will help you bring any betterment in your app for future usage. The information collected from measuring through analytics is mainly used to create necessary updates.
All these features can make your app for home services a huge hit just like UrbanClap.
Now get ready to take notes on the proven strategies to implement for ensuring growth in the on-demand home service industry in the coming future.
Proven Growth Strategies to Take in the On-demand Home Service Industry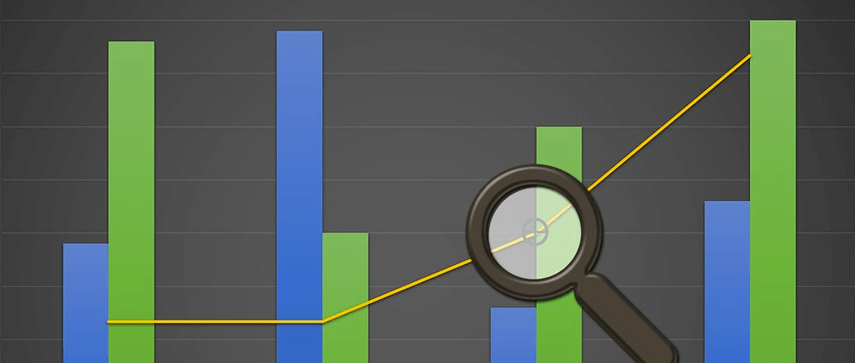 Keep up the pace with Your Customers' Needs|
Understanding your customers' needs can help you go a long way. Usually, people want things easy and quick. Day by day they are becoming busier than ever and thus having more demands on their time and attention. Try to make things easier for your customers. Find effective ways to make better utilization of their time and they will remember you for it.
Do Thorough Market Research & Competitor Analysis
You should have a profound understanding of your business competitors and supply chain. This will help you be aware of the latest market trends, derive more insights into your business strategy and above all reach your customers in the fastest possible way.
Maintain Timely Delivery
To meet your customers' needs perfectly, ensure timely delivery of your services through your app. This will make your customers happy. And happy customers will automatically promote your brand via social media or word-of-mouth.
Stay In Touch With Your Customers
This helps in customers engagement. Connect with them via social media or push notifications whenever they have any query. This will strengthen your brand reputation and ensure long-term success. Make sure you have multiple ways through which your customers can reach you, and some way to cover all of these ways to ensure reasonable response times.
Wrapping it up, there is no doubt about the fact that on-demand home service has become a next big trend. The industry is empowered by the companies using smart technologies and consumers have embraced this trend with an unprecedented frequency. This trend has brought convenience, simplicity, and efficiency in availing any service at the doorstep with just a tap of a button. Many startups have already started disrupting the on-demand home services platform and many are encouraged to join the board. If you want to tap into this huge market opportunity, you need a reliable and professional app development partner to get an easily accessible and customizable home service app. At Mobisoft Infotech, we provide a customizable home service clone app solution, powered by robust technology and interface. Our assistance will help you give your customers a delightful service booking experience.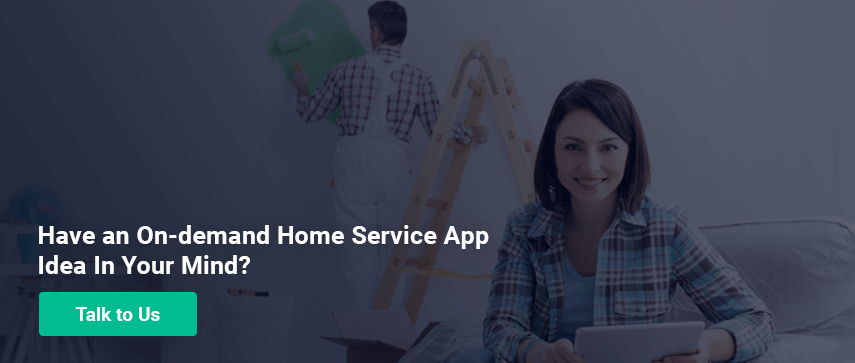 Author's Bio

Nitin Lahoti is the Co-Founder and Director at Mobisoft Infotech. He has 15 years of experience in Design, Business Development and Startups. His expertise is in Product Ideation, UX/UI design, Startup consulting and mentoring. He prefers business readings and loves traveling.