What does a startup need ordinarily? A brilliant idea? Sure. An enthusiastic team? Definitely. Enough financial support? Of course. All of these are the major factors that will help drive a business successfully. But you missed something important, something that will boost your spirit and help you overcome all the challenges while turning your dreams into reality, Belief. A strong belief in oneself can significantly address problems and sometimes works as a solution. As the famous author Sir James Matthew Barrie said, "The moment you doubt whether you can fly, you cease forever to be able to do it" so keep believing in yourself, it will help you to stay ahead in this competitive world.
According to human psychology, we all want to live our life lavishly or you can say perfectly. So, every day we cope with unsatisfying corporate culture, nagging bosses, or the uncountable tasks we need to carry out. If you read the autobiography of Dhirubhai Ambani or the success story of the Alibaba group, then you can easily find a common factor that in the beginning, they all had "nothing". Now, Ambani and Alibaba group have gained tremendous success in their industry, and their inspiring journey is motivating a million others who have a dream to live their life by their own rules.
In today's digitalized world, anyone can make money online. The on-demand application economy has reshaped all the traditional business models by carrying out people's needs in a minimal time-frame. In fact, now it has become one of the most talked about business terms in this competitive world. The technology sector is growing fast, because of which all these applications have become mainstream. The start of the mobile app store, and app development processes have come a long way. Nowadays, every business needs a mobile app and the increasing demand for these applications has introduced us to an industry that fulfills every need of the customer.
In our blog, we will shed some light on those startup success stories which can influence you to start your journey with full of courage.
It was 2013. Varun Khaitan and Abhiraj Bhal, two college friends decided to leave their secure jobs and try their luck in this rising wave of the Indian startup industry. These two budding entrepreneurs started by researching the Indian market and got astonishing results. They understood that India is the current business hub and has many unexplored opportunities for startup. After an even more thorough analysis of the industry, they decided to invest in the service industry. Finding their niche in the online field service industry, they started UrbanClap. UrbanClap was born with the support of local service providers. It opened many doors for them and enabled them to deliver their service in an effective way.
But suddenly in the year 2014, Abhiraj left, Varun was searching for another tech co-founder and he met with Raghav Chandra and they together decided to start something which can accomplish the needs of personalized services. Varun added that India is a colorful country with so many festivals and social occasion we love to celebrate and people want a superior service experience. Keeping this in mind, they put 10 lakh rupees as a seed money and started their journey with the mission to deliver home service requirements in a minimal time frame.
Life's Challenges Do Not Paralyze You, They Help You Identify Your Courage
Like any other entrepreneur, they also faced various challenges and many rejections but that only boost their spirit to drive their business successfully. But achieving success is not everyone's cup of tea, they faced problems while they met up with experts across all the different service categories. When they were communicating with the local service providers, they understood that the service providers were also facing similar issues and had difficulties finding reliable customers. So, they decided to solve all these issues by building a mobile app called UrbanClap, which delivers home related solution instantly. Some challenges that UrbanClap faced in their start period.
A year was 2014, they realized appointing expert service providers was extremely difficult to work, whether it is an experienced music teacher or a creative wedding photographer or a beautician. In many places in India where people were not familiar with mobile applications, the UrbanClap team taught them how it works and gave them assurance of benefits. When UrbanClap came to this complicated marketplace they gave their best to create trust among the customers and service providers as well. All businesses need huge financial support to build their name. Like all start-ups, UrbanClap also fought with the monetary crisis.
After overcoming all these challenges, UrbanClap grew fast and soon caught the eye of investors. In a short span of time, the company noticed by the astute business leader Ratan Tata.

Arising above All the Odds
UrbanClap is now India's one of the most demanding home service business. This platform helps consumers hire trusted professionals for daily essential services, such as salon at home, plumbing, cleaning, carpentry, wedding photography, interior design, yoga training etc. Presently, UrbanClap has created a network of 100,000+ handpicked expert service providers, and proudly deliver personalized services to over 2 million consumers across the metropolitan cities of India. Currently, they have launched their service in the UAE's popular cities.
The Indian Startup Zomato Acquiring the World
Initially, Zomato named as Foodiebay that was started in the year 2008 by Mr. Deepinder Goyal. It's a restaurant searching platform which giving in-depth details with the effective reviews and ratings. Foodiebay, the first name was changed to Zomato in 2010 to expanding their presence among people.
Two young founders Pankaj Chaddah and Deepinder Goyal have left no stones unturned and that is the main reason behind the success of Zomato. They both believe that engaging the right people is a prerequisite for the success of a new company. This is the biggest challenge they have faced while building Zomato. In spite of that, they have done this job smartly with all the possible ways and they now have a young team who are bricking this tower significantly.
Overcoming Challenges and Transforming into Opportunities
By end of the year 2015, suddenly, they started hearing the murmurs and the cool food delivery startup seemed to head towards trouble. In the startup circles, people started talking about Zomato for the wrong reasons. That year Zomato faced a net loss of Rs 590 crore and also got a failure during the international operations. On the other hand, various new startups were giving them tough competition. But circumstances have never broken the strength of the company. Now, Pankaj is feeling blessed with the way all things have worked out.

Zomato Turned a New Chapter
Zomato the online food-delivery platform turn a new chapter in its business revenue history. With Zomato Gold the premium subscription service touching heights in terms of growth. Zomato has launched its one-stop restaurant searching platform across 25 new cities in India. Presently, Zomato is serving restaurant facility more than 63 cities. Up to now, the Gurgaon-based startup Zomato have increased their annual revenue nearly about 650 cr.
Here is How Uber Started
It is raining, cold and you have been working all day in a busy schedule. You do not have your own car and after a tiring day, you need a comfortable ride. Can you do anything about it? Yes, you have a choice that can give you complete relaxation during the traveling, and that is the service of Uber. In a single swipe of your mobile phone, you can get a cab instantly.
Uber's story started in Paris in 2008. When two entrepreneurs, Garrett Camp, and Travis Kalanick, were attending the LeWeb conference. That time they both were brainstorming for the startup ideas. They were looking for something new to invest, that could reduce the real problem that we face in our daily life.
When they were communicating about innovative startup idea suddenly they realized in Paris there were mobile applications for everything, except a single app that helps people grab a cab. So, Camp and Kalanick decided to invent a mobile app that would aid users to get a cab instantly in a single click of their smartphone.

Growth and Strength Come Through Continues Struggle and Effort
From the beginning, on-demand cab service provider Uber company got various threats to the taxi industry. Uber faced a never-ending list of legal notices and bans, not only that but also the San Francisco Municipal Transportation Agency sent a cease-and-desist order for Uber.
Kalanick, CEO of Uber battled with all these cases to keep the new company alive. That time Uber received threats from the taxi drivers around the world. Everyone tried their best to ban Uber but a few months later Government lifted the ban. Except for this Uber also faced huge losses in their first days, surge pricing backlash, competition from Lyft, etc.
Now Uber is one of the leading on-demand cab service providers and it completely reshaping the traditional way of taxi service.
Practo, the Story Started in 2008
In today's world, taking care of health is an essential aspect of human life. When we talk about healthcare, yes, tech revolution plays a vital role in taking care of people. Medical software development is modernizing many areas, such as pharmaceuticals, biotechnology, information technology, and Manufacturing. Our healthcare system is also undergoing through digital transformations that have never imagined before. The current scenario shows that technology is an unavoidable implication for the healthcare sector.
While talking about the technology in the healthcare sector, no one can forget the story that has begun in 2008 when an optimistic and a passionate leader Mr.Shashank ND started chasing his dream of having an application in the healthcare sector. Practo allows patient to book doctor appointments, scheduling diagnostic tests, ordering medicines online, and they also get the online consultation with their preferable doctors in a fleeting period. Moreover, it helps patients find out on-demand medical services that enable them to better care of them self.
And the Practo Ray Challenges
One of the main problems was to collect all the valid information about patient health from a doctor, a hospital, or a lab test. When Shashank and his team built Practo Ray the year 2008 they faced those challenges. When they were building Practo Ray, they realized with this low network connectivity it will be very tough to build a hyper-responsive product in this competitive market. Apart from this, they also overcame circumstances like efficiency, data quality, technical prowess, and the trust issue of customers.

The Unstoppable Demand of Practo
Now Practo is Asia's leading online healthcare platform which expanding its benefits in India, Philippines, Singapore, and Indonesia. Practo is one of the fastest growing and hugely accepting healthcare platforms in the world. Practo's growth and demand are unstoppable because it gives leverage to all the patients to get updated about their health-related information all the time.
Wrapping Up!
These startup success stories show that success is never possible without failure, with this impactful example can boost your courage to start your journey fearlessly. It is a golden rule that you must struggle first if you want to reach the top of the mountain. So, as an entrepreneur, if you are searching for a way to start your journey then you are on the right page. We at Mobisoft Infotech have nine years' industry experience in app development, we deliver the top-notch solution to on-demand, organization, healthcare, and home service domain and many entrepreneurs are gaining success with our innovative app development process.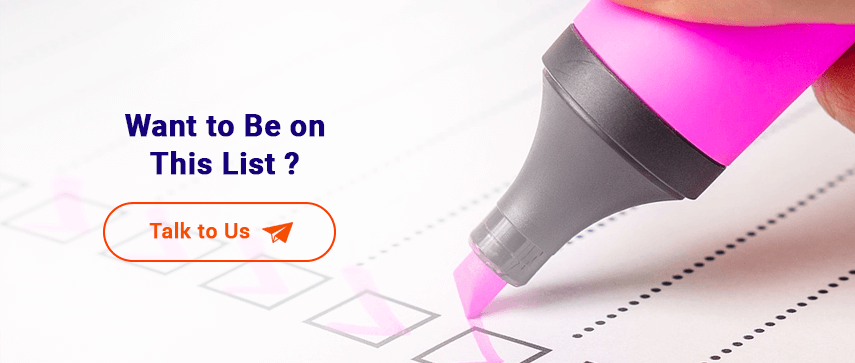 Author's Bio

Nitin Lahoti is the Co-Founder and Director at Mobisoft Infotech. He has 15 years of experience in Design, Business Development and Startups. His expertise is in Product Ideation, UX/UI design, Startup consulting and mentoring. He prefers business readings and loves traveling.