The global logistics industry, unlike its other luminous counterparts such as banking, retail, media, etc, have been slow at adapting to and manipulating the sea of technological advancements for its own good. The shift to technology, though delayed, has gradually gained pace; courtesy in part to a host of digital platforms in the logistics industry today. These digital platforms provide three-pronged benefits to the industry – they help develop and popularize new business models and offerings, digitalize the industry's core operations, and contribute towards building a robust internal foundation for the industry. Their impact has not yet been in line with their full disruptive potential but it's still obvious and visible that they will most likely have a lasting influence on the future of the logistics industry.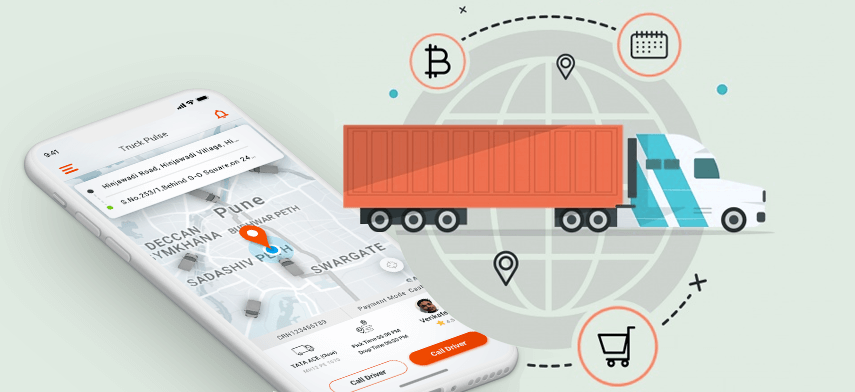 Problems Facing the Logistics Industry
The global logistics industry is expected to rake in more than $12 trillion in revenue by 2022. For an industry as huge and pivotal as this, there are far too many issues that are yet to be resolved.
Fragmentation
The logistics industry is a large ecosystem. Unlike in the case of other mega industries where the top companies control a large portion of the industry's total business, the top 50 trucking companies in the US handle only 30% of the total freight activity across the country. Besides, every ninth American trucker works as an independent owner-operator. The industry is highly fragmented.
Lack of Trust and Transparency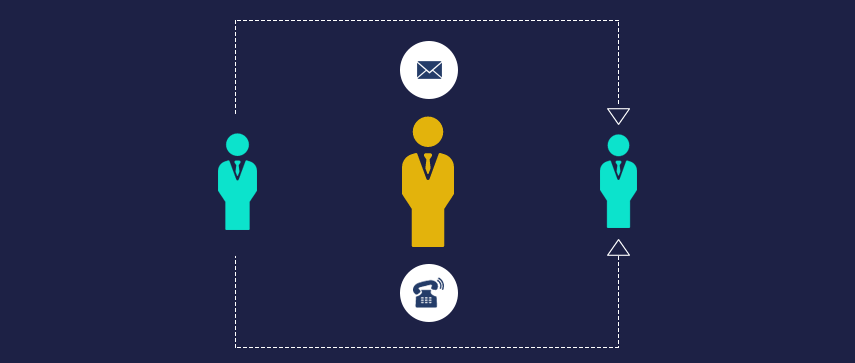 When the fragmentation is as deep and widespread as it currently is in the logistics industry, trust is a highly limited commodity. This lack of trust, in turn, creates a scarcity of another valuable virtue – transparency. Both shippers and carriers have traditionally relied on freight brokers to deal with each other. The over-reliance on freight brokers has brought an element of opaqueness to the operations of the logistics business industry as there is no direct communication between the primary parties.
Volatile Rates
Owing to the lack of transparency in the logistics market, brokers have gained a position where they can leverage their authority to choose the costliest options for their clients in order to increase their commission payout. Additionally, fuel prices are highly volatile and that has a direct bearing on the rates offered by the carriers.
Empty Miles Problem
American truckers travel 50 billion 'load-less' miles every year; about 28% of their total annual mileage. This empty miles problem, arising primarily due to the fragmentation of the industry and the lack of communication and transparency, costs the industry a lot of money and is a major cause of grief for carriers.
Regulations and Environmental Concerns
Federal, state and local authorities all impose strict regulations upon carriers. The environmental issues posed by the burning of fuel and the growing concerns over the matter have only increased the intensity of these regulations and escalated the compliance costs to exorbitant levels.
Delivery Pressures and Subsequent Delays
The emergence of the 'delivery within 48 hours' promise has increased the stress on the freight industry. Quick delivery has become a differentiator between competitors in the e-commerce space but that phenomenon has narrowed down the delivery time slots. Truckers often take charge of more than what they could deliver on time; the ensuing delivery pressure and subsequent delays both fuel each other.
The Case for Digital Logistics Marketplaces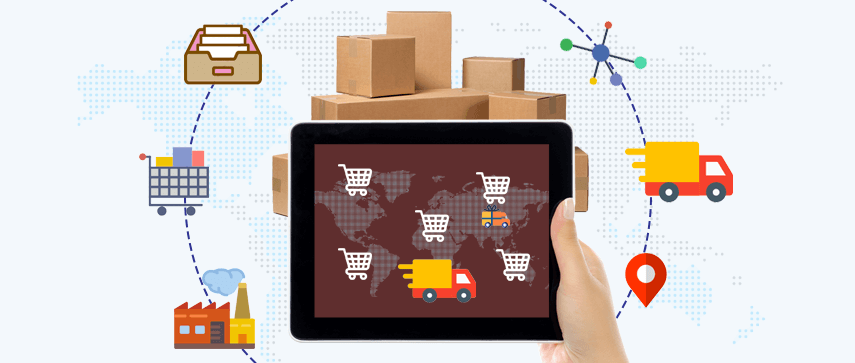 Among the variety of digital platforms that are active in the present day logistics industry, freight and logistics marketplaces have the greatest disruptive potential to transform the way the industry functions and resolve most of its pertinent issues. A look at what a digital logistics marketplace is and how could it benefit the logistics industry would give you a clearer understanding of the previous statement.
An online freight marketplace is a platform where shippers could connect with a vast variety of carriers and even freight forwarders. The communication between the parties takes place through a direct channel and not through a network of middlemen. You could think of a logistics marketplace as a medium which allows shippers to call a thousand carriers at once! The logical benefits of such a marketplace include an increase in transparency of logistics industry processes, fair pricing, quicker assignment and dispatch of goods, and the creation of trust among the members of the industry. As a consequence of a combination of these factors, the empty miles problem would also be solved to a large extent. The comprehensive solution that a freight marketplace provides has prompted many investors and logistics industry executives to ask the question 'how to build a freight marketplace?
Prominent Challenges in the Current Marketplace Scenario
Before you jump the gun and seek answers to the 'how to build a freight marketplace?' question, it is important for you to know that despite all that works for it, the freight and logistics marketplace scenario is riddled with its fair share of problems.
While the process of matching shippers with carriers may be transparent, there is no guarantee about the service quality of the carriers so chosen. So instead of resolving the trust issues prevalent in the industry, the digital logistics marketplace scenario may compound the problem further.
Spot quotes offered on these marketplaces to both the shippers and carriers are usually standardized. However, the parties concerned may need customized rates on the basis of their current demand and supply status.
Customer-centric services have become the way forward for most industries and things are heading along that path in the logistics industry as well. The lack of customer-centric experiences in online freight marketplaces may prove to be a roadblock on this path.
Value-added services are rarely found and offered on marketplaces. Even though the basic requirements of the concerned parties are met, the unavailability of value-added services may turn them away from these marketplaces.
Shippers are reliant on the marketplace's reviews of the carriers listed on the platform. These reviews are not verifiable and shippers are forced to do a bit of research on their own to verify the reviews.
Many marketplaces still rely on quotes from freight forwarders who still compile the quote requests through manual processes. The timeliness and accuracy of such a method are questionable. Some users report that the communication often ends abruptly with the quote, which means that they have to contact the carrier through phone or email; resulting in a needless waste of time.
How Can Technology Help Build a Disruptive Freight Marketplace?
The challenges faced by freight marketplaces could be overcome by leveraging various technologies to create a truly disruptive marketplace which would address the primary requirements of shippers as well as carriers.
Requirement: Trustworthy Marketplace Services
Technological Solution: A large number of players, all unfamiliar with each other, come together on a freight marketplace. The key to the success of such a marketplace is ensuring trust and reliability in each transaction. A blockchain-powered marketplace would be more likely to do so. It can provide end-to-end integrity across functions like track and trace, reviews and ratings, invoice audits, etc.
Requirement: Customized Spot Rates
Technological Solution: Analytics and probability-based intelligent algorithms can come up with instant and dynamic quotes for customers. The ability to offer customized spot quotes is a key differentiator between freight marketplaces. Accurate spot quotes lead to quicker agreements between parties and maximize the number of transactions on the platform.
Requirement: Lane-dedicated Critical Carrier Base
Technological Solution: As there are fewer carriers than shippers in the industry, the strength of a logistics marketplace is evaluated by the number of carriers it hosts. These carriers also need to be spread out across various lanes. The presence of a critical carrier base across lanes makes the marketplace popular among shippers. This requirement could be met by employing telematics. Through the use of telematics, truckers could be provided with information about the loads that are closest to their location which would minimize their wait time and empty miles. The prospect of spending more productive hours on the road is bound to attract carriers.
Requirement: Omni-channel Engagement
Technological Solution: Shippers and carriers today have become quite tech-savvy and they use various channels to access information. Websites and apps alone won't keep them engaged with the marketplace. Tools such as social media plugins, chatterbots and widgets could help devise an omnichannel engagement strategy.
Requirement: Value-added Services
Technological Solution: Freight marketplaces need to expand beyond order booking and execution. Loyal drivers could be provided with value-added services like insurance, maintenance, and ELD services. The introduction of loyalty programs and driver classifications along with these value-added services would swell the number of carriers on the marketplace. Delivery of such services and the strengthening of the driver base would require support from telematics and gamification; both built on an analytics platform. Telematics and gamification could help capture and analyze driver behavior and provide valuable feedback to the drivers.
Requirement: Attracting Millennial Drivers
Technological Solution: Millennial drivers place a far greater emphasis on the work-life balance than their previous generations did. They prefer to work at their own time and around specific locations for this very purpose. Through technology in general and mobile apps in particular, millennial drivers could be put together as a 'relay team'. Delivery can be divided into separate 'legs'; much like a relay race and each leg could be driven by the drivers living around the area.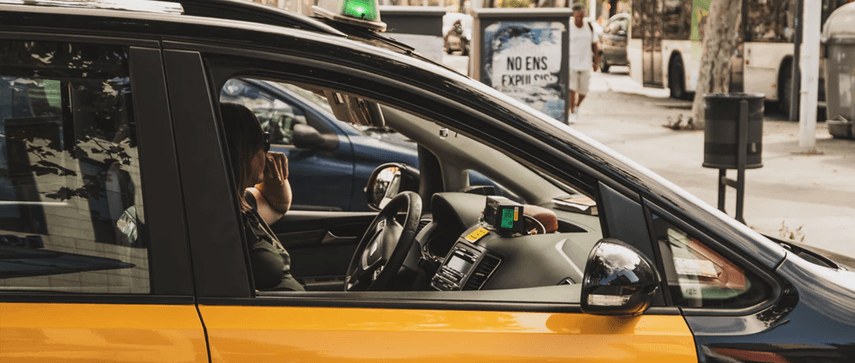 The emergence of blockchains, advanced analytics, and artificial intelligence among other technologies has created a massive opportunity for the creation and development of disruptive freight marketplaces. These marketplaces can drive efficiencies through improved data insights, lower operating costs, a wider customer base, and streamlined operations. There is no questioning their place in the future of the logistics business industry. The marketplaces that smartly leverage technology and adapt to the changes quicker could well go on to become industry leaders in the near future!
Creating an efficient and sustainable freight marketplace requires a broad range of technological tools and a team of innovative and experienced developers who know how to build an online freight marketplace. Get in touch with us to discuss your project and give a form to your ideas.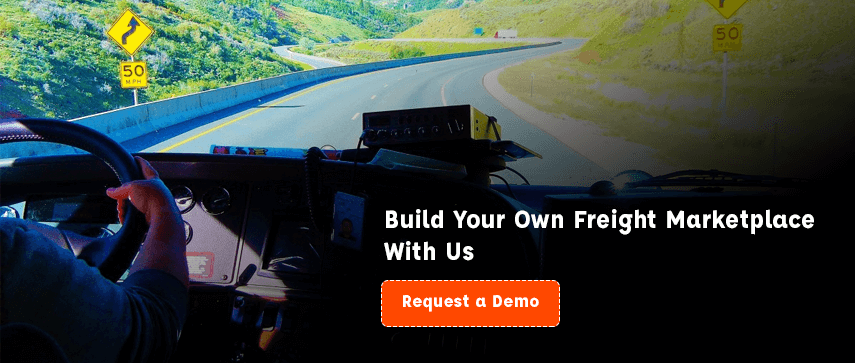 Author's Bio

Nitin Lahoti is the Co-Founder and Director at Mobisoft Infotech. He has 15 years of experience in Design, Business Development and Startups. His expertise is in Product Ideation, UX/UI design, Startup consulting and mentoring. He prefers business readings and loves traveling.