Have you harbored a dream of starting your restaurant? If yes then you would probably have all the plans in place and a host of ideas for making the business work.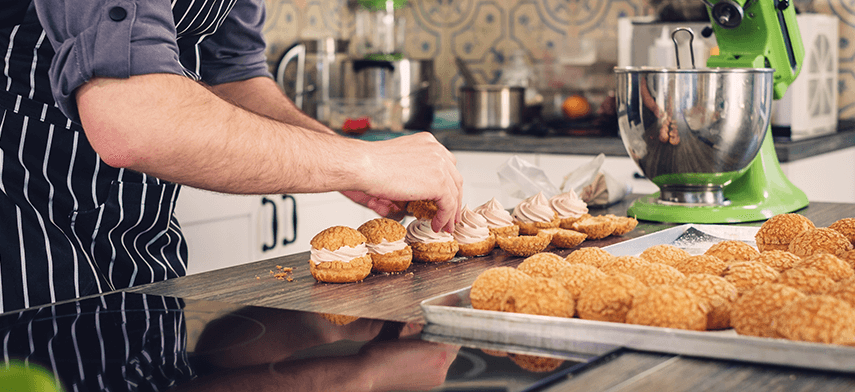 However, the excessive investments involved have ensured that your intentions are yet to be put into action, haven't they? We can hear a collective sigh in answer to this question, and most heads were nodding despondently in the affirmative. After all, dishing out the rent for the dining hall, purchasing expensive crockery and cutlery, spending a fortune on the decor, managing the salaries of a large staff; they all combine to take a massive financial toll on you. Most restaurateurs struggle to set their dream into motion. Of the ones that do, 26% fail in their very first year; primarily due to unmanageable expenses. The number would more than double itself if you extend the period to 5 years.
Don't feel dispirited just yet though! Like they always do, technology and the genius of the human brain have collectively created a solution for this problem too.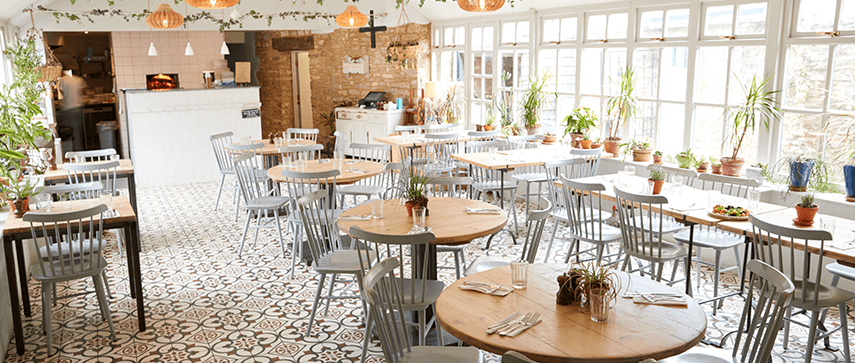 If the rent, furniture, decor, and salaries are proving to be too expensive, get rid of them!
A decade or two ago, this statement would have sounded delusional. Today, the existence of the ghost restaurant model provides a tangible form to this solution. If you haven't heard of a ghost restaurant, this read is bound to excite a few nerves!
What Is a Ghost Restaurant?
A ghost restaurant, also known as a virtual restaurant or delivery-only restaurant, is a 21st-century concept that attempts to deal with the challenges faced by entrepreneurs in starting a restaurant business. A ghost restaurant is a restaurant that strictly offers a delivery-only dining experience. Such a restaurant does not have a storefront. Customers can neither visit the virtual restaurant for a dine-in nor can they pick up their orders. Orders are collected through a website or an app, and the restaurant delivers the food to the customers via a third party delivery service.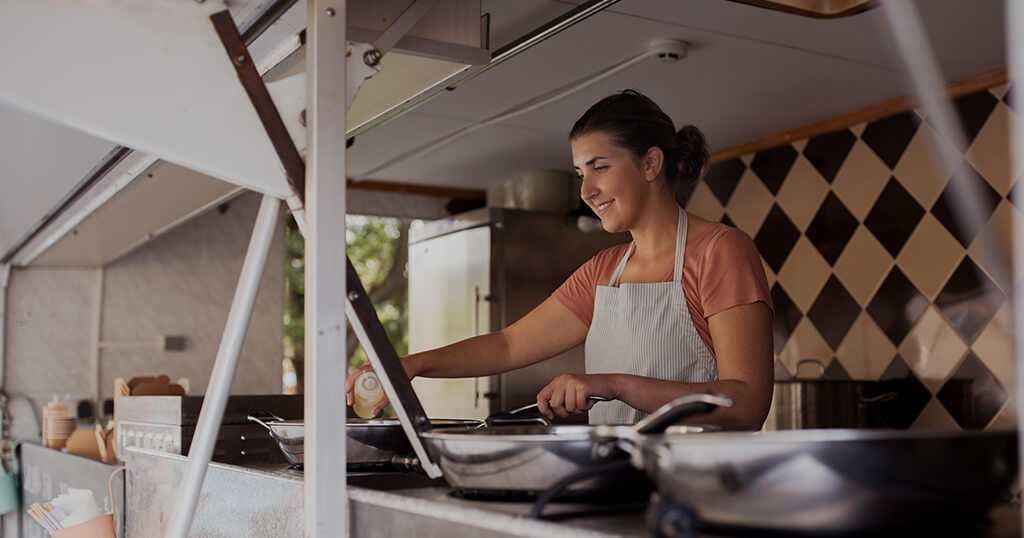 A delivery-only restaurant mitigates traditional investments and expenses associated with a restaurant business and reduces its operating and overhead costs. Yes, you do have to pay up rent for the kitchen, the costs of packing materials, and salaries to your staff, but these expenses are negligible as compared to that of a traditional restaurant. Entrepreneurs could kick-start their venture with lower financing requirements. For the customers, a ghost restaurant offers a win-win situation – it provides a faster and more convenient dining experience to customers at potentially more economical prices as ghost restaurants tend to pass on the part of the cost savings to the customers in the form of lower food prices. Besides, customers have access to a broader pool of restaurants to choose from, and the increased competition would only drive up the food and service quality of the industry as a whole.
How Does a Ghost Restaurant Work?
The functioning of a ghost restaurant is somewhat similar to that of a traditional restaurant; in that the customers arrive at your 'location', go through the menu, order their preferred dishes, the requested items are prepared in the kitchen, and then served to the customers.
The major point of difference is that the 'location' is a virtual one. The location is your website or app. Digital menus replace their tangible counterparts and orders are placed on the app which takes on the role of a waiter. The customers also need to provide the delivery address on the app. The app notifies the ghost restaurant when an order is placed and provides it with the complete order details. The restaurant then prepares the order, and a third-party delivery service ensures that the food reaches its destination. All relevant parties receive their payments upon completion of the transaction.
Popular Ghost Restaurants Across the Globe
There has been an influx of startups based on the delivery-only restaurant model in the last 2 to 3 years. Of the many that have entered this market, the following virtual restaurants have created an impression and emerged as market leaders even in such a short period.
Ando
Ando was founded in 2016 by David Chang, renowned restaurateur, the owner of multiple Michelin star restaurants. It operated in New York and specialized in providing American cuisines such as cheesesteaks and donuts. Uber Eats acquired this startup in January 2018.
Munchery
Munchery was one of the earliest entrants in the ghost restaurant industry. Founded in 2010, it conducted business in San Francisco. The company raised a whopping $85 million in funding in may 2015. Its value, though unconfirmed, was estimated to be around the $300 million. Munchery leads the way in the virtual restaurant sector
Savory
Savory serves both individual and corporate clients in New York. The company's primary focus, however, is on corporate catering. It boasts of a star-studded client base which includes Rabobank, HSBC, and Twitter.
Uber Eats – Cafe Coffee Day Tie up in India
In October 2018, Uber Eats has joined hands with one of India's largest coffee chains Cafe Coffee Day to create the country's largest virtual restaurant network. This alliance might be a sign of things to come in the food delivery industry.

Handy Tips for Starting a Delivery-only Restaurant
The virtual restaurant model hasn't even completed a decade of existence. A lot of the challenges faced by ghost restaurants are thus unknown to most. So if the prospect of starting your ghost restaurant excites you and you have decided to plunge into the market, brace yourself for some unfamiliar challenges; especially in the nascent stages of the business. However, the following tips should help you start your virtual restaurant with minimum hassles.
-> Conduct research about legal requirements for setting up and operating your business

You must gather detailed information about legal requirements for setting up a virtual restaurant business in your area. There may be various statutory requirements for aspects such as permits, food production, fire safety, food safety, business licensing, etc. Laws that govern food-based businesses are usually very stringent so make sure you do not skip anything.
->Distinguish the creator from the creation

Maintain a distinction between your personal and professional identities. Register your business to grant it the status of a separate legal entity. Do not intermingle your personal and business finances as it would only create confusion regarding your original financial position. Keep a record of every loan you have borrowed for your business, either from a lender or from a friend or relative.
-> It's not a hobby!

Many ghost restaurants are born out of the hobby of cooking. While it is always advisable to develop your hobby into a business, you should never treat your business as a hobby. You must create and maintain a professional image for your business. If you lack the expertise required for the purpose, do not refrain from hiring the help of experts who would help you create a professional looking logo, website, app, name cards, etc.
-> 'Taste' the market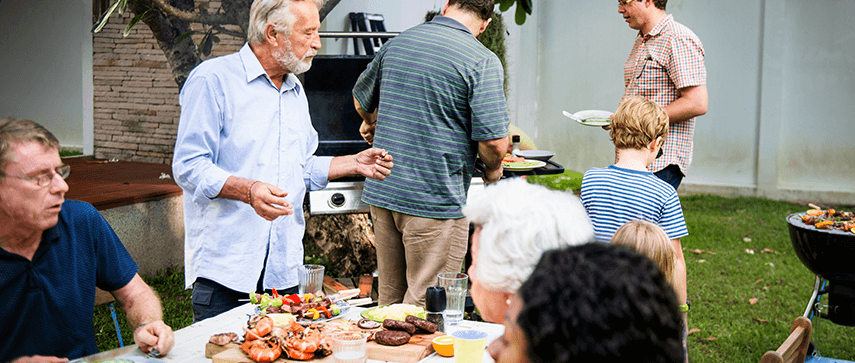 Your friends and family might be in love with your food, but that doesn't always translate to commercial success. You need to collect feedback from external sources to make an accurate evaluation of your market potential. Conduct food tasting sessions or throw a dinner for a large number of guests. Try to keep the spread as diverse as possible. Ask for their honest opinions on your food, especially for your personal favorites as they will likely occupy a key place on your menu, and incorporate the findings of the feedback in your work. Gather feedback on your preparations; especially for what you think are your best dishes
-> No cost cutting on kitchen equipment and professionals
Like for any business, product quality is critical for the growth and survival of a virtual restaurant. For any restaurant, traditional or virtual, the quality largely depends on the kitchen equipment and the skill, experience, and expertise of the professionals you employ. When you are already saving a truckload of money on rent and other overheads, there is no reason for you to cut costs by compromising on the quality of kitchen equipment and professionals. While you may find it a little hard on your finances early on, this move will pay rich dividends for a long time.
-> Create a buzz about your biz

No matter how delicious your food may taste, it won't sell itself beyond a certain point. While it is essential to hone your culinary skills to offer the best products that you could, marketing them is equally (if not more) important. Invest your time and money on social media advertising and other forms of online marketing to generate awareness and interest in your ghost restaurant. This becomes even more important during the initial months or years of your ghost restaurant because this is the time when you are fighting for customers as you haven't been in the business long enough to create a solid customer base. Put money into marketing.
-> Price well to prevail

Pricing could make or break your business; price your products too low and you would struggle to break even, price them too high and you would struggle to find customers. Besides, pricing also plays a major role in creating your brand image. Some customers may associate low pricing with poor quality while some may think of you as 'greedy' if you err on the higher side. A detailed product-wise cost sheet could help you avoid both these scenarios. For a head start, compare your prices against those of your competitors'. A smart method for optimizing costs involves seasonal menus; you won't need to buy ingredients at high prices in their off-season and your offerings would not appear to be repetitive to your customers.
In 2016, Americans spent more money at restaurants than they did on groceries. UBS Bank has forecasted that food delivery sales would increase by almost 20% every year and that global food delivery sales would total $365 billion in 2030. All these figures only point towards one fact – the future is as bright as it could get for food delivery businesses. And when you can explore this business opportunity by making a minimal investment and incurring manageable expenses, it is hard to top that.
Wrapping Up!
A virtual restaurant gives the customers exactly what they want – a dining experience that only costs them money, and not time; and that too in the comforts of their homes! It is only prudent to assume that ghost restaurants would rarely face a lack of customers; provided that they sell the right products at the right prices and employ effective marketing strategies. Even food delivery industry stalwarts such as GrubHub CEO Matt Maloney have endorsed the virtual restaurant model. In all likelihood, the ghost restaurant model is set to create a paradigm shift in the food delivery business.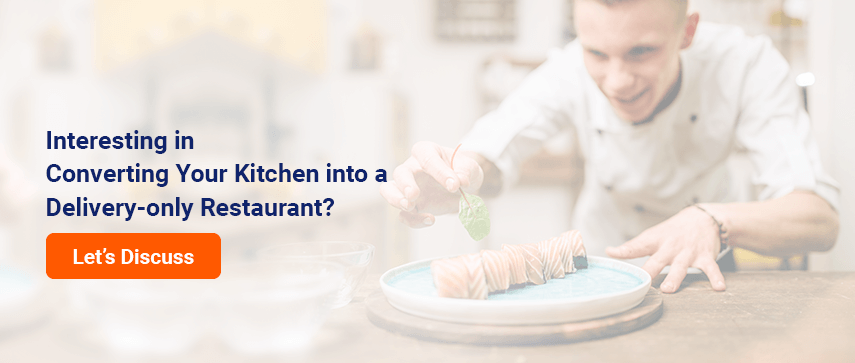 Author's Bio

Nitin Lahoti is the Co-Founder and Director at Mobisoft Infotech. He has 15 years of experience in Design, Business Development and Startups. His expertise is in Product Ideation, UX/UI design, Startup consulting and mentoring. He prefers business readings and loves traveling.