Nowadays, several mobile apps design tools are booming in the market. We have been analyzing with different inbuilt tools, extensions, and plugins, these tools are mainly helping you take the right decision while you select online resources for the purpose of your own app design. In this blog, we conclude a list where you can find out most useful tools that can complete your mobile app design needs with the support of aesthetic pitches, attractive screens, and workflows with ease.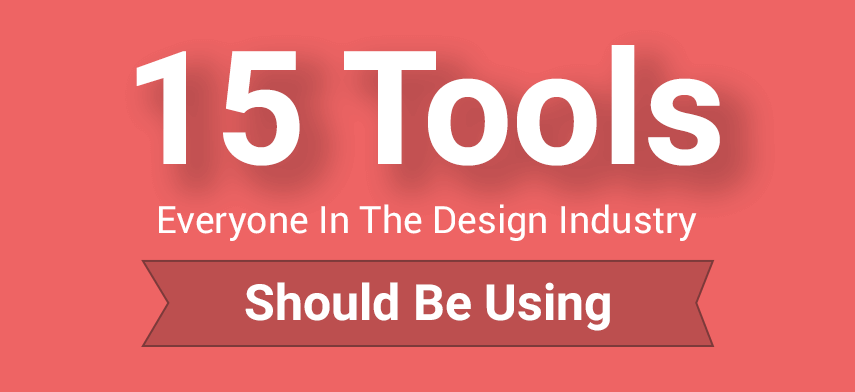 it's quite similar with design software Photoshop, Sketch is one of the powerful and hugely acceptable graphic design tools. It provides a few advanced features, such as stylized vector shapes, infinite zooming, and 2x zooming export. Also, Sketch can export images in all 3 major formats – JPG, PNG, and PDF.
It is a product design platform. UXPin allows to design, collaborate, mockups, wireframes, and prototypes. Basically, it synchronizes with Sketch and Photoshop files, after uploading them easily you can change them according to interactive prototypes. Moreover, it takes initiative to speed up the testing, design, as well as rollout stages.
It is a prototyping tool which has an ability to convert your static app designs into fully functional prototypes with an easy interfacing nature. The fact is that these prototypes carry animations, gestures, and transitions, for iOS, Android as well as other responsive web apps. These prototype companies deliver firsthand experience of navigating to their clients through this effective designs, and they also increase their sales as well.
With the support of Invision, you can easily check visuals and the complete wireframe flows in a tangible manner. Furthermore, without coding, you can continue your design framing and can identify issues and problems.
Slicy is a Mac application that experts in exporting assets like jpg, png from a Photoshop PSD. It gives a huge advantage for the designers in iOS workflow utilizing Photoshop. With Slicy, you can drag & drop your Photoshop file on the window after launching the app, and the files are automatically exported. You need to do one thing just tell the Mac application Slicy which layer groups or layers you have to be export.
It's a simple drag and drop tool that help the designers take screenshots of Windows apps, Android, iOS in few seconds. If you want to give an artistic and elegant look to your work then surely Placelt is the best option for you. Also, it gives realistic environments that help your app designs beautifully come to life.
Undoubtedly, It's a beneficial tool which displays image previews on both iOS and Android devices with an exact color as well as size presentation. It allows the designers to check the canvas previews when they edit. It also highlights every notification instantly. Skala Preview ability in ergonomics, text sizes, fonts, contrast, and testing colors.
Having trouble to find a customizable color scheme for your app design. Adobe Color is the one-stop solution for you. It comes with an interactive color wheel and thousands of color combinations that help design your app in an impressive way. With Adobe Colour you can edit your design anytime or the future whenever you want. Undoubtedly, it is a useful and demanding tool for visual design.
Well, Photoshop, one of the popular software for photo editing. It has been the first choice for UI/UX designers to create an attractive visual. You can say it's a bitmap, which is completely pixel-based and gives a perfect layout for interface design.
On the other hand, Adobe Illustrator is another popular software for vector graphics. It can enable infinite resizing of elements without adjusting on quality. It is the most preferable choice for the designers when it comes to design brand logos and icons due to its edge of unrestricted manipulation.
There are many options available for re-using components and importing custom libraries, for an efficient process. In order to streamline the wireframing process, the tool uses exporting options that work frictionless, makes use of element/icon templates, duplicates master pages, and even uses vector graphics. A topmost tool for wireframing and diagrams, that helps create extensive wireframes and multi-page decks. Omnigraffle tool has made it possible to reduce creation time by half literally.
It's known for one of the famous diagram and wireframe tool. This program helps speed up the complete process of making extensive wireframes and multi-page decks. Mainly, It uses vector-based graphics, makes easy to duplicate master pages, manages a streamlined wireframing process, and creates attractive icon templates. Omnigraffle is constantly reducing designers time in half, subsequently, it gives the design team requires time to solve all complex UX problems.
FontFace Ninja is a free plugin that identifies fonts. It's easy to use and it gives a platform to explore more different fonts. FontFace Ninja hides all images and commercials that help a user enjoy the fonts on a blank background. After adding the plugin to the browser you can easily identify line spacing, font name details, and point size instantly.

There are various mobile application prototyping tools available for designers, but one of the demanding tools is, Proto.io. This mobile prototyping platform gives you the freedom to build and deploy interactive mobile application prototypes and simulations.
You can have touched the gestures; orientation changes; and mobile screen transitions; emulated for iPad, Android Wear, iOS Wear, iPhone, cars, alarms, gaming, smart TVs, refrigerators and other Internet-based devices.
It's a lightweight mobile prototype tool powered by Cloud App. it allows designers seamlessly share mobile app and website mockups with the clients. CloudClomp also a Mockup tool which smartly encased inside of a realistic device shell. Actually, CloudComp is a great tool to leverage when presenting or pitching to clients.
Well, Zeplin is a collaboration tool for developers and designers. It can give you a platform to go far beyond typical design and workflow. It allows mobile app designers to build a masterpiece. Furthermore, you can upload your visual designs and wireframes from Photoshop and Sketch and attach them to your project folder in Zeplin. Building a product statement and reiterating it frequently can be a tedious job—with this tool you don't need to do that.
Now you have prototypes for almost any kind of animation, and you have no limit get the grip on this tool. It's a daunting task to adjust animations and transitions between every screen. But, Adobe's After Effects easily makes it possible. It is a convenient tool that can accomplish all your designing needs.
Iconjar allows designers to upload and store all their important icons in one place. So they can easily find out whenever they need and easily drag and drop them to there project on Sketch or Photoshop.
Hope our in-depth article gives you a crystal clear idea about mobile app design. If you understand the important role of the above mentioned 15 designing tools then you can easily design your project in a minimal time frame.