It's 4 am and you have woken up with a throbbing pain in your upper abdomen – and you can't go back to sleep! Where can you get help in such an odd hour when no doctors are available?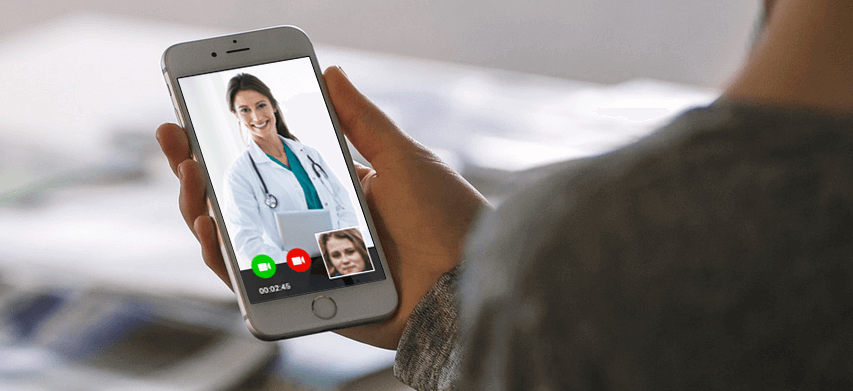 Thanks to telemedicine apps that are revolutionizing healthcare, you can get instant consultation from a doctor, even at 4 am. A doctor can remotely track your symptoms through a video chat, find out the cause for your pain and also prescribe medicines if required.
You can save your precious time and dedicate it towards taking care of yourself rather than visiting a clinic. The whole thing is fast, easy and reliable!
Telemedicine apps have increased the accessibility to healthcare using video chat even in remotest locations without a primary care center. You can reach out to a physician anytime and anywhere around the clock without any restrictions.
As the industry goes through further innovation, we have come up with a list of the key players. We are presenting the best telemedicine apps of 2019, without any specific order.
But first, let's take a brief look at the disruptive technology.
How Telemedicine App Works?
Telehealth app is based on the common video chat technology. If you have ever used video chat services like Google Hangout, or Skype, you know what we are talking about. You could make video calls through WhatsApp Video, and talk to anyone, anywhere in the world.
Telemedicine apps connect patients with doctors who provide consultation through video chat. Of course, the choice of doctors depends on the app you are using and the number of physicians registered with it.
Some telehealth apps also provide assistance to manage diseases like diabetes, cholesterol or addiction. The apps also send your prescriptions to chosen pharmacies so that you can pick up your medicines conveniently.
You will also get help for getting your tests done at selected labs.
Now let's get over to the best telemedicine apps!
Top Telemedicine Apps Across the Globe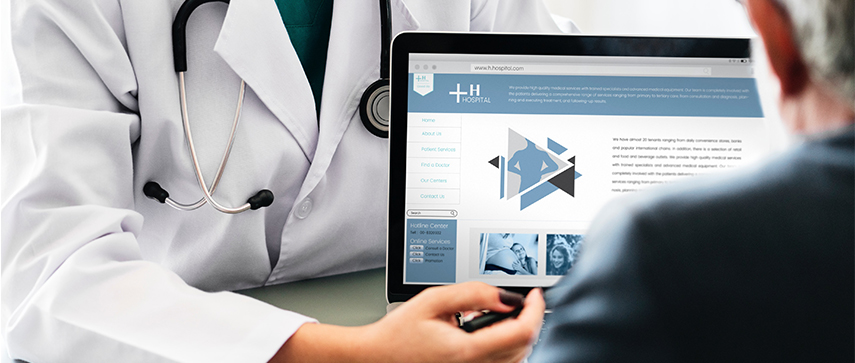 MDLive provides 24/7 access to doctors, dermatologists, psychiatrists and counselors through a mobile app, website, and phone. You can get help for routine medical conditions like allergies, common cold, diarrhea, flu and even treat your depression, anxiety, eating disorders through a psychiatrist.
All the listed doctors are board-certified and have an average experience of 15 years. Urgent care consultations cost $75 depending on your insurance while a counselor charges $99.
Doctors can also join the platform and look forward to additional income.
Doctor on Demand is looking to change the US healthcare system by reducing patient waiting times. Currently, a patient may have to wait as many as 24 days on an average for a first-time appointment with a doctor.
You can get face-to-face consultation without waiting from doctors and specialists from multiple medical branches. The service is free to join and you have to pay for per consultation.
Doctor on Demand treats 90% of common ailments and health issues of the mind and body.
Expert medical advice, diagnosis, treatment plan and prescriptions are just a click away with LiveHealth. You can inspect the profile of each registered doctor for qualifications and credentials to choose someone according to your needs.
The consultation fees are also quite affordable, at $49 or less per visit without insurance. You need to create a free account and can also download the mobile app to get help with your health conditions.
The doctors are provided special training to conduct online consultations and are board-certified.
HealthTap is a comprehensive telemedicine platform to meet your healthcare needs. Like other telemedicine apps, you can video chat with a doctor and avail treatment and prescriptions.
But what sets it apart is that you can post direct questions and have them answered by experienced doctors within 24 hours. You can also browse over 2,600,000 medical journals, healthcare content and doctor-answered questions to research any disease.
If you need any second opinion, then the network of over 140,000 doctors are ready to provide helpful insights. The app also has an artificial intelligence-based symptom evaluator that screens your entire medical profile to determine the cause of your illness.
Lemonaid combines on-demand doctor consultations and medicine delivery in a single telehealth app. You have to fill out a questionnaire about your medical profile, medication, and allergies before you can talk to a doctor using video chat.
If given a prescription, you can get the medicine delivered to your doorstep. There is the option of picking up the medicines from a pharmacy near you as well.
Lemonaid also helps patients with lab tests and offers treatment plans for hair loss, birth control, cholesterol, erectile dysfunction, and smoking cessation.
Amwell
Amwell provides a quick and easy way to see doctors for common illnesses like flu, rash, cold, ear infections, sinusitis, conjunctivitis and more. Amwell brings healthcare within reach of more than 30 million people without health insurance by offering consultations at $15.
You can get around the clock service with registered physicians attending to urgent care needs. Psychiatry and therapy services are also offered for a fixed cost.
Doctors can use the Amwell provider app to earn extra income.
Babylon aims to make healthcare as convenient as ordering a cab from your smartphone. Apart from getting 24/7 access to doctors and specialists, you can use a proprietary AI system designed by doctors and scientists to analyze your condition.
The system will ask you questions and assess symptoms and risk factors based on deep-learning technology. After the screening, you will be directed to relevant physicians or care providers.
Babylon combines the latest in computing technology with medical prowess of experienced doctors.
Dialogue is one of the workplace telemedicines popularly used by companies. Employees are covered under the health plan which includes unlimited video chats with practitioners and nurses from various medical branches. If the doctors are not able to solve your ailment through video chat, you can get referred to specialists.
Dialogue also carries out prescription renewals and medicine delivery offering discounts on medicines. All doctor-patient interactions, prescriptions, and medical data are stored in the app so that you don't have to scratch your head trying to remember the name of medicine!
People with mental illness often shun away from medical help because society still considers it a stigma. TalkSpace provides access to much-needed therapy within the privacy of your room.
After an initial assessment, you are matched with a professional therapist. You can send unlimited messages to your dedicated therapist whenever you want and get response one to two times a day.
If your needs are urgent, you can directly talk to more than 3,000 therapists who provide advice on issues like depression, anxiety, difficulties of belonging to the LGBT community and more.
First Opinion is a messaging service which lets you ask questions to a small team of doctors. You are matched with a doctor after you sign up for an account. You don't need to pay anything for signing up or sending messages to the doctors who respond within five minutes of receiving your message.
First Opinion is not meant to replace doctors. You can use it to get second opinions or ask questions that cannot wait until the next doctor visit. The information provided by the doctors helps you make an informed decision about your health.
Download for iOS
If you want to renew your contact lens prescription, Simple Contacts can help you out! You don't need to go to a doctor's office to have an eye exam- you just use the app or website to conduct the exam right at your home!
The test results are then inspected by a licensed ophthalmologist who checks if your prescribed lens is still good for you. The company ships the lens of your chosen brand with attractive discounts.
You can book appointments with renowned doctors who have attended the top 50 medical schools using PlushCare app and website. With over 15 years of experience, the doctors resolve 97% health issues on the first consultation.
You have to pay a flat rate of $99 per consultation without insurance coverage. Doctors at PlushCare treat common problems like bronchitis, sinus infection, urinary tract infection, cold and flu, sore throat, stomach issues and more through video chat.
You can also get prescription refills by having your order processed by local pharmacies. The telemedicine platform also offers lab tests.
Maple is available in Canada and lets you video chat with a doctor round the clock. The fees vary from $49 to $99 per visit depending on the day and time. You have to pay higher fees if you book an appointment on weekends or after midnight.
Maple also offers health plans for individuals and families with an annual membership. Individual plans cost $30 and offer 30 free visits while the family plan comes for $50 with 50 free visits in a year.
You can chat with a nurse about your health concerns 24/7 using Pager. The telemedicine app also allows you to book video appointments with doctors who can diagnose and give out prescriptions.
You can also find specialists and doctors in your vicinity and schedule in-person visits. The platform uses AI to analyze a huge volume of data and direct patients to the right course of care.
The New York-based company aims to change how people engage with healthcare.
You can use a computer, smartphone or tablet to video chat with a physician on Express Care Virtual. Each visit on the virtual app costs $49 or less and the company also accepts insurance.
The process is really simple- you need to sign up on the website or mobile app and select a care provider from a list. You can directly start talking to your doctor without any waiting time.
MyTeleMed is a phone-based service you can use to reach doctors for urgent needs. You will have a dedicated number where you can leave messages about your health issues.
The doctors receive instant notifications on their app and revert back to you to discuss your options. The app is HIPAA compliant and securely stores all medical data for the doctors to fall back on anytime they need.
Unlike other telehealth apps, you cannot video chat with a doctor.
You can message your concern to your doctor any time of the day with Pingmd. The platform allows you to share pictures, videos, and audio to aid in the diagnosis.
Doctors can also make use of digital note-taking and EMR integrations to enhance the patient outcome. All patient information is stored securely under HIPAA compliance. Doctors can connect with as many patients as they want using the app.
The service is free for patients, but your doctor will have to be registered with the telemedicine platform.
Conclusion
Telemedicine apps are becoming a viable alternative to in-person doctor visits. The technology provides a convenient way to deliver healthcare and improve access to healthcare for non-emergency issues. Patients can save their time and money by availing online consultation through video and chat, whereas doctors can look to increase their productivity and revenue.
Hospitals and doctors can use a telehealth platform to provide seamless service and cater to patients remotely. You can also enjoy lower overheads and reduce the expense of running a clinic. Telehealth apps are ideal to fill the missing gaps in healthcare across the world.
With telemedicine app development, you can reach out to more of your audience. It's time to connect patients and providers all online! Are you ready to experience the change yet?
Author's Bio

Shailendra Sinhasane (Shail) is the co-founder and CEO of Mobisoft Infotech. He has been focused on cloud solutions, mobile strategy, cross-platform development, IoT innovations and advising healthcare startups in building scalable products.