In 2014 when Joshua Viner, an LA tech entrepreneur contacted Jason Meltzer, who was running a well-known outfit for dog walking. Viner shared his tale of pining for his childhood pet, a Shetland sheepdog, and his lack of time to care for the dog.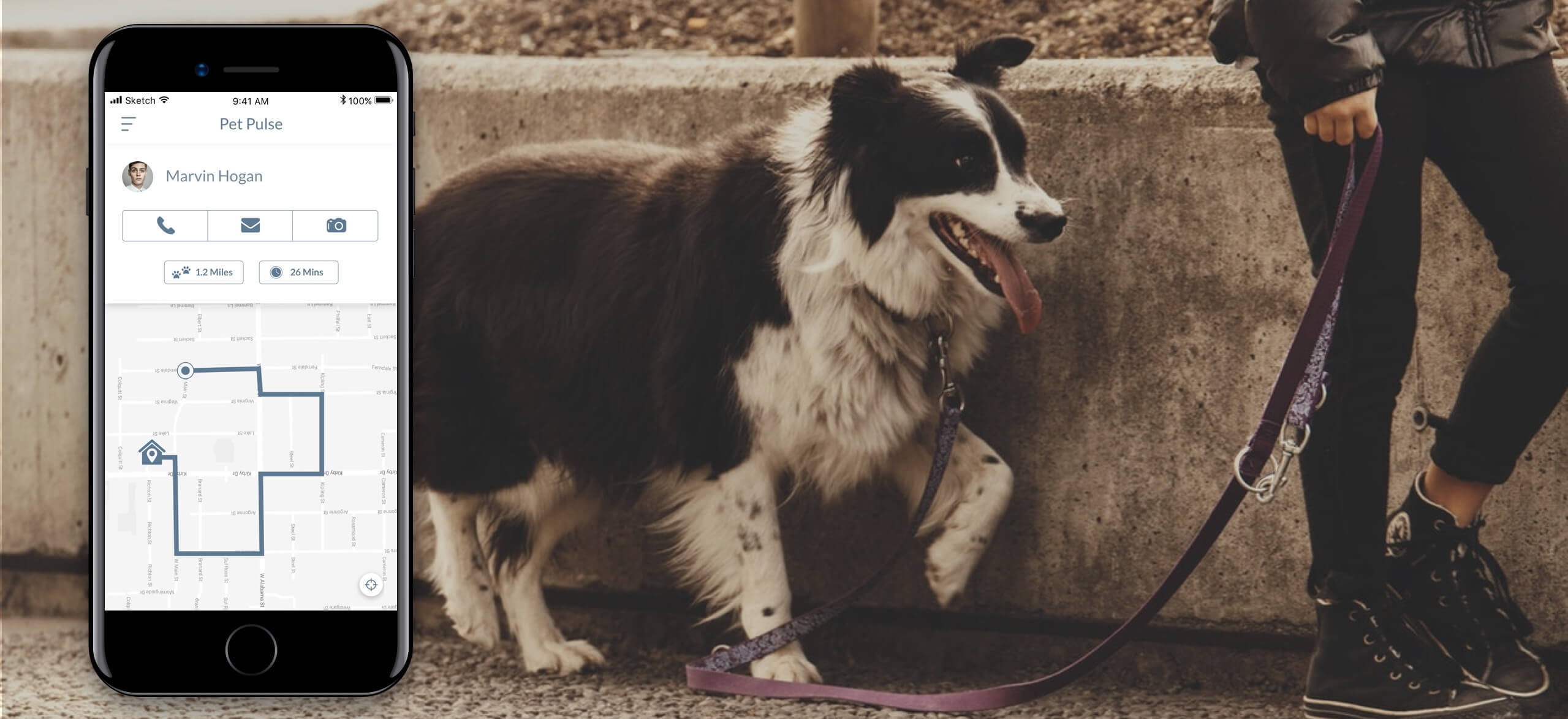 This discussion gave him an idea; he thought there would also be other people like him who want a dog but have many times may not be available to take proper care. On the other hand, Meltzer thought that if he had something like that, he could have a dog too. Who knew that this meeting would result in 'Wag', an on-demand dog walking app.
Wag is now counted as one of the better known on-demand dog walking apps and this category of apps have been popularly termed as "Uber for dogs". It's no wonder that SoftBank could be investing up to $300 million in Wag.
The Growing Business of Dog Walking
The dog walking business isn't new and is said to have started by late Jim Buck in early 1960s. He launched the business on Upper East Side of Manhattan. According to IBISWorld, the dog-walking business is around $907 million, and the market is growing by 3% every year.
In general, dog walkers can earn around $15-$20 or roughly $200 a week. The charges depend on the experience and rating of the dog walker. Dog walking apps are making it easier than ever for pet owners to hire a dog walker and also popularizing dog walking and sitting as part-time jobs.
How Does a Dog Walking App Work?
A dog walking and sitting app makes it easy for dog owners to keep their favorite pooch healthy, active, and lively, even if they are not able to make time for this. Moreover, it connects dogs and dog lovers through an easy to use mobile app platform.
Dog owners send a request for a dog walker or sitter near them.
Dog walkers receive real-time requests on their app and confirm a booking as per their convenience and schedule.
Dog owners get features like live GPS tracking, activity reports, photo updates, emergency alerts and more about their favorite pet. The app even notes the check-in and check-out time of your dog in order to ensure its safety.
On-demand dog walking apps can make the lives of busy pet owners much simpler who otherwise find it hard to make time for their beloved canine. Just like on-demand babysitter apps, these apps solve a common problem for dog lovers who want to give the best care to their pet and also manage their work and social lives.
Popular Dog Walking and Sitting Apps
The need to seamlessly connect dog owners (especially the busy ones) and dog lovers (who also get to earn for their service) is a big market opportunity and many startups are tapping into it by building a robust mobile app platform. Check out a list of some of the most popular "Uber for dogs" apps.
Wag (U.S)
Wag is one of the most popular dog walking apps. The app's goal is to be your dog's button on your phone. The app connects dog lovers and dog owners in as little as 30 minutes and is available both iOS and Android.

Dogs are taken for a walk by trained, insured and caring dog walkers costing as little as $20 for 30 minutes and $30 for a full hour. Using this intuitive app, dog walking, dog sitting, or dog boarding services can be demanded 7 days a week. For someone's dog to be taken out for a walk on a regular basis, a recurring service request can be made.

Rover (U.S)
Rover, the Seattle based company, founded in 2011, has the widest network of 5-star dog walkers and pet sitters. Rover has 65,000 dog walkers and pet sitters distributed in all 50 U.S states. The app works on both Android and iOS smartphones. Rover allows its users to search dog walkers or pet sitters in their area and manage the care of their best friend 24 hours a day and 7 days a week. To ensure the safety of pets, it allows pet owners to arrange a meeting with the walkers and sitters. Users can also pay for services right through the app.
Swifto (U.S)
Swifto is a popular dog walking app in the New York City area that offers private dog walks by college educated, experienced, insured, professional dog walkers. Pet owners can get a dog walker matching their dog's breed, requirements, and schedule. It costs $20 for a walk of 20 minutes. It has dog walkers who can handle multi-dog families, costing just $5 for each extra dog.
Barkly Pets (U.S)
Founded in January 2015, Barkly Pets is another popular dog walking app in the U.S. It operates in New York, Washington DC, Baltimore and Philadelphia. Dog walkers in Barkly Pets are reliable, trained, and appointed after a background check. It allows pet owners to meet dog walkers in as little as 60 minutes notice to save both parties' time.
DogBuddy (Europe)
DogBuddy claims to be Europe's leading peer-to-peer mobile app platform that helps dog owners find trusted and local dog sitters. The app startup was founded in 2013 and provides three services- dog boarding, doggy daycare, and dog walking. The app provides features like photos, videos, GPS tracked updates and online payments for a dog's walk. Available for both iPhone and Android devices, this app offers one of the first "Airbnb style services" in Spain, U.K, Italy, Germany, France, and Sweden with a community of over 250,000 dog walkers and over 20,000 approved dog sitters across Europe.
Pawshake (Australia)
Pawshake, as the name suggests, relates to the special moment when pet sitters and pets meet for the first time. The "Uber for dog sitting" app gives dog owners peace of mind by providing 24 hours online support and daily photo updates. The furry friend is given care by insured and dependable dog lovers.Pawshake provides home dog boarding, doggy daycare, house sitting, home visits and dog walking service. It provides dog walking service in more than 12 cities in Australia.
Secondary App Services – Dog Sitting and Dog Boarding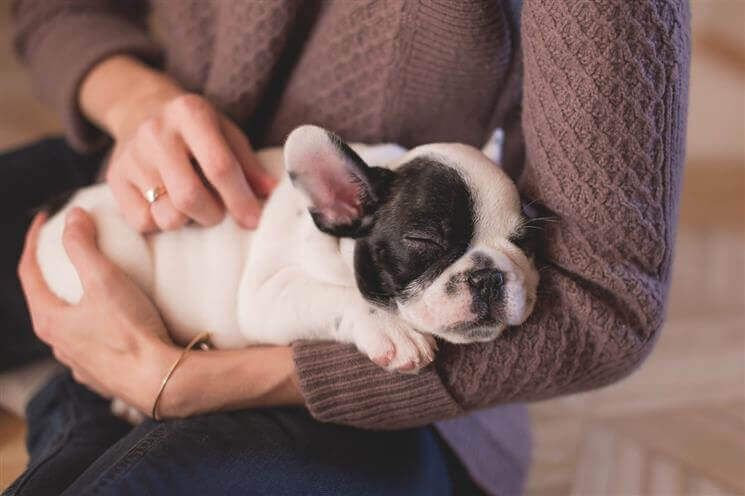 In today's busy life, it's not always possible for people to stay at home and look after their pet. It might also happen that they cannot leave home because there is no one to take care of their furry friend when it is alone in the house. Such perplexed dog lovers do have help at hand now. Apps like Wag double up as "Uber for dog sitters" also. Such apps may also offer dog boarding services for the people who are too busy during the daytime.
Completing This Walk!!
Dog walking apps are another powerful and practical manifestation of on-demand app services. They are revolutionizing the way dog owners get care services for their pet and opening up lucrative part-time money earning avenues for dog lovers. The sheer market size of this industry is too big to ignore. The recent news of Softbank interested in investing $300 million in Wag should be a boost for any startup building their own on-demand dog walking app marketplace.
We at Mobisoft have deep domain expertise in developing on-demand mobile app platforms for startups and businesses. If you are a startup who needs assistance to build your own dog walking app marketplace, just send us a quick inquiry and our on-demand app development experts will be more than happy to help you.