The ability of medical facilities to reach patients depend on the access that patients get. This is what patient engagement is about. While every patient has a certain level of engagement expectation, the medical facilities also desire cost-effectiveness, better reach, and ease of treatment in patient engagement.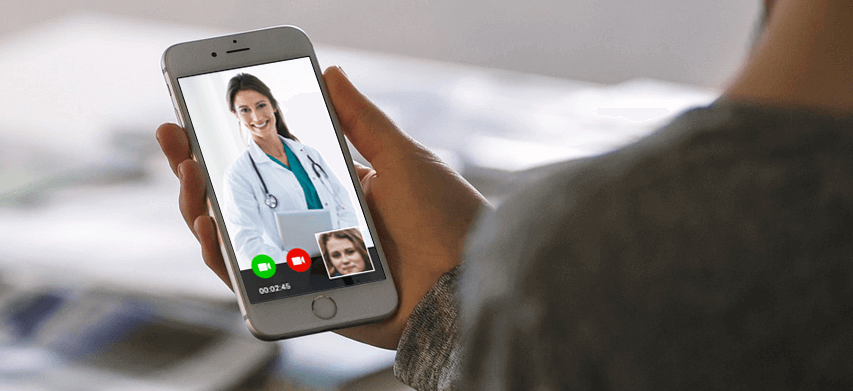 Telemedicine has become a perfect answer to all the needs associated with patient engagement. From low-cost to better access, telemedicine for patient engagement presents an opportunity to have improved health facilities.
Telemedicine integrates the technologies of video conferencing, computer communication, and smartphones in healthcare. This integration of devices in innovative ways improves the reach of the healthcare facilities. New patients get the ability to indulge in healthcare treatments and people easily find access to primary and preventive care. The digital communication allows physicians to connect easily with patients and help them with their health goals.
Increasing Use of Telemedicine in Hospitals
Telemedicine has become a part of hospitals in multiple forms. Tele-radiology is used by the radiologists to get images, test scans, and analysis of those tests from multiple locations.
According to a telemedicine survey conducted in 2015, almost 58 percent of executives in healthcare technology informed about the use of telemedicine in the facilities. Plus, almost 70 percent of the healthcare service providers informed about using two-way video communication to provide better patient engagement.
These numbers clearly show the forward-thinking of the modern healthcare industry and organizations. Hospitals and doctors are now engaging in telemedicine more effectively and taking patient management to new horizons.
How Telemedicine Improves Patient Engagement
Healthcare facility providers struggling with patient engagement can find valuable solutions to offer patient satisfaction with telemedicine.
Here are all the ways telemedicine helps in improving the quality of patient engagement: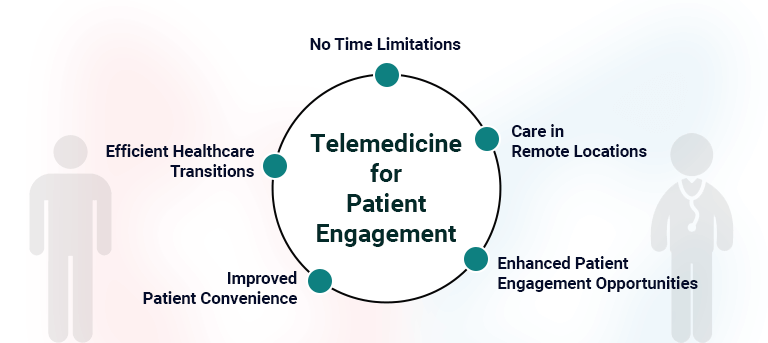 No Boundaries or Time Limitations to Patient Care

For a busy professional, or parents who work, telemedicine proves to be a lifesaver. The convenience of attaining healthcare without worrying about the appointments saves people from a lot of trouble. There is no need to let one doctor appointment consume half of your day just to confirm your flu symptoms. The ability to connect with doctors any time becomes possible with telemedicine. Your smartphone creates a direct connection with doctors.

The healthcare patient engagement is not just about providing the availability of the facilities. The executives of health engagement need to think about the barriers that stop patients from getting benefited with the facilities. With that understanding, necessary upgrades are provided to patient engagement, so that, the maximum number of patients can reach the availability.

Some of the biggest barriers for patients are the location and time these days. The modern lifestyle makes it difficult to reach physically to the right healthcare facilities at any time. Telemedicine removes all accessibility barriers and allows doctors and patients to connect without worrying about time or location limitations.

Ability to Reach Remote Regions with Advanced Healthcare

Rural areas have been suffering due to the lack of advanced healthcare expertise for a long time. People find it difficult to travel for hours in order to reach a reliable and needed healthcare facility.

This limited access affects the ability of people to receive care in remote locations. However, this issue is going away with telemedicine, as more patients are now getting access to advanced healthcare care in rural areas. In fact, doctors are now able to provide preventive care to the people in remote areas via telemedicine, as it removes the requirement of traveling to the location.

The advancement of telemedicine has introduced patients with specialized facilities in rural areas. So, people are now more aware of the treatments and have access to them with telemedicine.
Getting the assistance of a doctor is the most basic requirement of patient engagement. However, finding a doctor's assistance is a big thing in many rural locations. Telemedicine presents a revolutionary opportunity for such locations. Patients can seek preventive care, emergency assistance, and other healthcare facilities in remote locations.

Making Creative Patient Engagement Possible

Apart from the benefits of telemedicine for patients, it has also enhanced marketing and patient engagement opportunities for hospitals and doctors. The healthcare industry, today, is seeing some amazing ways of patient engagement with telemedicine and Internet of Things. Employing advanced technologies, physicians are now using gift certificates and other creative ways to market their services and engage patients. The gift certificates also help the patients, as they get to reduce the amount of their insurance coverage for healthcare.

With that, it would not be wrong to say that the market of the healthcare industry has changed for good. The marketing culture and patient engagement are now more convenient for both patients and providers. The frequent changes in marketing techniques provide immediate results to the healthcare providers. With all that, the same marketing culture has made healthcare facilities more affordable for the patients.

Improved Patient Convenience with Market Competition

When patients don't have enough options, time or money, they tend to comply with the available health choices. For instance, a patient having heart surgery has to comply with the recommended treatments if he or she has traveled and spent a huge amount of money on arranging the facilities. However, telemedicine presents the opportunity to get a second or a third recommendation without wasting more money or too much time. The technology allows patients to become clear and convinced about the treatments before arranging the travel and other associated facilities. Not only it reduces the cost of the healthcare, but also allows healthcare providers to present their best work.

Appealing to almost all kinds of people, telemedicine broadens the market for the healthcare facilities. The hospitals can have a transparent and effective competition in the market and collaborate at the same time.

Efficient Healthcare Transitions and Handoffs

In the healthcare industry, patient care moves from professional to professional. The staff in a hospital has to communicate with each other regarding the patient time to time. For instance, a receptionist has to communicate a patient's details to a specialist, which takes a lot of time without the right communication technology. The digital methods and patient engagement technology provide the opportunity for hospital staff to communicate better and transfer patient details in a smooth manner.

The same goes for the handoffs between specialists. Depending on the treatment, many times a doctor hands over a case to another specialist. In this situation, the new doctor needs to have a clear patient history and the point of view of the original doctor. That is what helps in providing the needed treatment. These handoffs become much easier with effective telemedicine support. Doctors can communicate in no time and inform each other about the patient details in real-time.
What Does the Future Hold for Telemedicine?
According to the experts in telemedicine, the technology will keep on improving the industry with evolved and innovative patient engagement solutions. With time, technology will surely become more patient-centric, which will further enhance patient satisfaction in healthcare.
Telemedicine is moving forward to become an essential part of the healthcare industry. Hence, it is the right time for hospitals and facilities to start implementing the technologies to keep up with the market and provide improved patient engagement.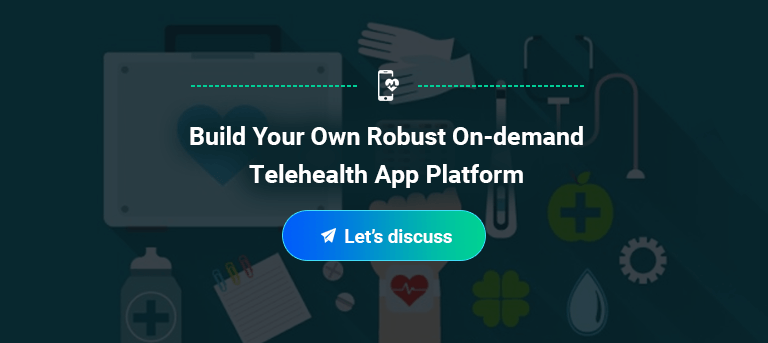 Author's Bio

Shailendra Sinhasane (Shail) is the co-founder and CEO of Mobisoft Infotech. He has been focused on cloud solutions, mobile strategy, cross-platform development, IoT innovations and advising healthcare startups in building scalable products.