Remember the days everyone used to carry coins and used to write cheques for money transaction. Recent years those coins and cheques are replaced by credit cards(plastic money). Those credit cards you now use instead are about to be replaced by your personal and always connected mobile phone. People are promoting the use of mobile phones as "digital wallets" that enable people to make real-world purchased using their phones.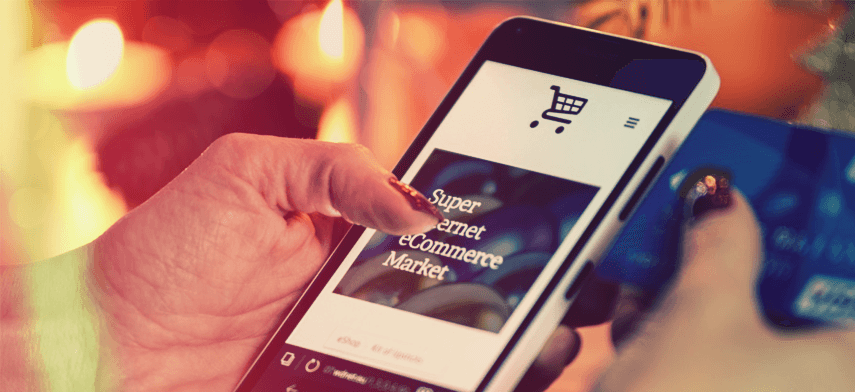 Smartphones are changing the way business happen
Mobile and wireless communication technologies are being adopted with unprecedented velocity. Two-thirds of the world's population, 4 billion people, has a mobile phone with a predicted 5 billion subscribers by the end of this year. The worldwide Smartphone market grew 50 percent year over year in the last quarter of 2010, and a recent study by Juniper Research forecasts that nearly half of all mobile phone users worldwide will pay by mobile for digital and physical goods by 2014. Hundreds of touch based tablets are likely to add in mobile devices list which will increase the mobile subscribers. Then add to that base a new legion of IP addressable machines as subscribers – your car, fridge, games console, TV and so on.
Retail shopping is about to undergo a major change with consumers using their mobiles to not only pay for goods but to use them to scan bar codes and bring up on their mobiles internet information about the products to help them make a choice. Everything from the supply chain to the customer leaving the store with the product can be traced providing firms with detailed research they could not have dreamed possible. Customers will be able to get special offers before going into stores or be tempted to pop by as they enter the area in which the store is located.This brings exciting new opportunities for a sector that has been hard hit by the recessionary climate of the last few years.
In near 3 years every business have to have mobile application or site to sustain in market to compete with other products which are growing fast with mobile technologies and trends. The trick is to develop a mobile presence that has several factors: intuitive navigation, accurate search capability, pleasing design, enticing merchandising and easy, frictionless checkout.
Here are couple of mobile commerce trends that every business has to adopt in near future for growth:
1. Mobile Marketing
The mobile apps allows users to browse for product, their details, reviews and they can compare the prices with other similar products. Ex. User can browse for specific outfit and "try on" an outfit by snapping a picture with the iPhone's camera. It then let's you share your outfits with friends on Facebook and Twitter. All of the features really add to the shopping experience, but most importantly, consumers are able to buy and bid on what they like.
They are investing more time and money into creative ways to reach consumers via their mobile phones with campaigns that enhance the brand identity or the shopping experience.
2. Mobile Local Search & Location based services
Location Based Services are being used to improve better communications, stronger ties and interactions among individuals and their communities, neighborhoods, local merchants, cities, local news, etc.
The biggest trend for now is Foursquare like apps, which allows people to "check-in" through their phones and reveal geographic locations they go to. Retailing stores are taking advantage of this user location information by providing coupons and freebies to those who check-in often or first.
3. Mobile bargain hunting
International players are combining forces to improve shopping apps on mobile. Smartphone apps support barcode/QR code scanner features. When a user scans the barcode on any product, app searches for other on-line or local retailers that might sell it cheaper. Once user scan the code user can see all the details about product in fraction of seconds. There are couple of bargain Hunting site that updates daily with Internet shopping deals and coupons. Users checking prices on items using these shopping apps automatically get shown any on-line deals for that item from the consolidated database of products.
The fact that consumers are now able to find better deals via their mobile device is a win-win for everyone. It seems that shopping and saving money, just got a whole lot easier.
4. Mobile Ticketing/Coupons
2D barcode or QR code technology is becoming quite popular for a mobile device for user to purchase a ticket for a movie, travel, music concerts, sports events etc., and store the ticket on their mobile device for redemption at a later date.
Pointing the phone's camera at a bar code instantly takes a consumer to extended product information, a website, video content, maps, social media, and contact information or even to dial a phone number. The consumer does not need to type a thing to immediately engage with a product or brand.
The regions of Western Europe and North America are also growing at a rapid pace with a projected 15 billion Mobile Ticketing transactions by year 2014.
5. Mobile Payments & Banking
The two main methods that mobile device users are currently utilizing for Mobile Payment are – remote digital; purchasing (Barcodes/SMS) tickets for movies, travel, music concerts, sports events etc., (popular in Europe).
The other method is remote physical; POS-purchasing, such as consumer items, clothing tickets, books, electronic equipment, CD's etc., (popular in China, Far East & Japan). This user base may be as high as 2.5 billion worldwide, by year 2014. Also mobile banking allows customers to access their bank account information and perform financial transactions such as purchasing stocks, remittance of money to other account etc.
New 3G & 4G Smartphone devices allow user to get information about the product on a single finger tip and allow user to complete the transitions in few seconds. PayPal recently unveiled its two-click smartphone payment system called Mobile Express Checkout.
In future 4G systems with more security, higher speeds, higher capacity, lower costs, and more intelligent infrastructures and devices will help realize m-commerce applications. With improved wireless security and privacy through data encryption and user education, on the one hand, and with the wide deployment of 4G systems, on the other hand, it is anticipated that m-commerce will become the most dominant method of conducting business transactions.