The healthcare industry presents one of the biggest opportunities for startups looking to have an impact on people's lives in a meaningful manner. The digital healthcare revolution is reshaping the entire healthcare IT landscape and is led by a new age of entrepreneurs and healthcare ventures. These promising startups are venturing into various healthcare segments starting from online appointment bookings to selling medicines to genomics and clinical research.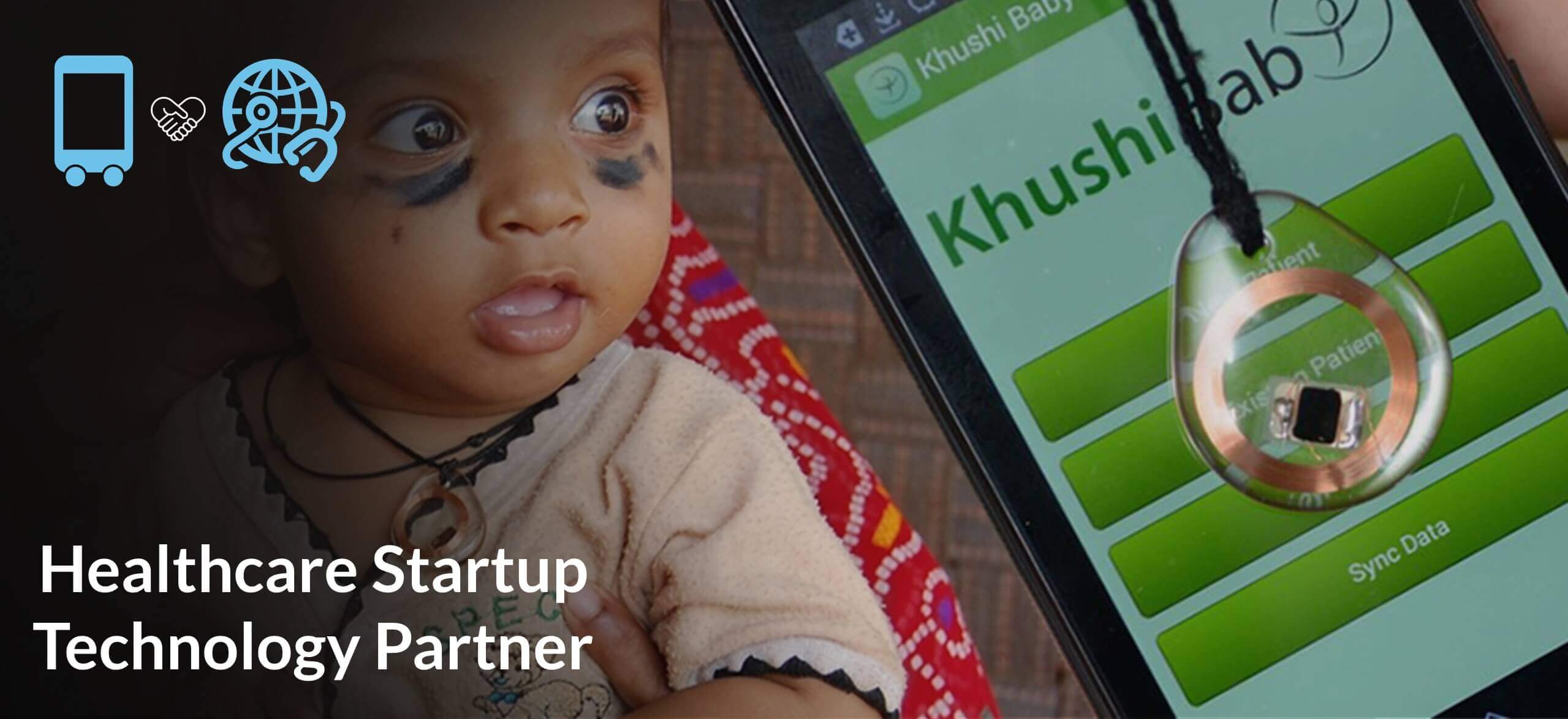 Some of them are also being termed as "digital healthcare disruptors" who are capitalizing on the opportunity to catalyze innovation by building innovative healthcare products, mobile apps, diagnostic tools, medical devices, IoT powered sensors, patient engagement solutions and what not. Not to be left behind, even the traditional healthcare players are embracing cutting-edge mobile technologies to reinvent patient care.
Honestly speaking, there has never been a better time to start a health tech venture. However, it should also be kept in mind that the health industry works very differently from other industries, say, logistics or e-commerce.
"Healthcare presents the biggest opportunities as well as the biggest frustrations for a health tech entrepreneur"
There are many challenges that a healthcare startup faces in getting their hard work into the market as there are many regulatory and compliance hurdles. Below we will talk about them in brief and then showcase how Mobisoft can empower startups to overcome these with its unique strengths in healthcare technology development.
Challenges Faced By a Healthcare Startup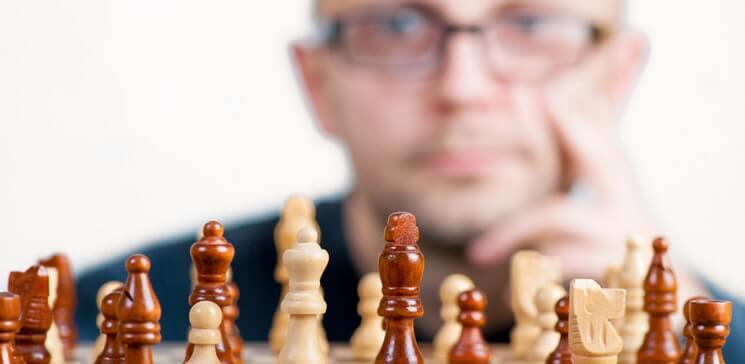 Resistance to Change
The healthcare industry has not been known for embracing technology innovations easily. Startups in the healthcare space can be misdirected given the slow pace of providers & hospital's willingness to technological change.
Up to Date Knowledge
Healthcare industry jargon and terminology can be complex. A startup could be a domain expert, however, might still need to be educated on current technology choices on mobile, cloud, DB, API platforms. There is no universal nomenclature for EHR and terms like ICD-9, ICD-10, etc can sound overwhelming. Poor or incomplete understanding of the terminology is one of the challenges facing startups in implementing true interoperability between systems and integrating data.
Meeting Compliances & Dependencies
In the world of health tech, meeting set regulations and standards are critical for any product/solution to see the light of the day. Startups dealing with sensitive patient health information (PHI) in their solutions have to meet compliances like HIPAA, HITECH and ICD 9 and/or ICD 10. Also, care providers/hospitals might have additional regulatory requirements and a healthcare venture's product team should have a plan to evaluate and include these in their product delivery roadmap. For example, when an Epic upgrade is scheduled by a hospital's IT team will there be any certification requirements to add a solution to such upgrade plans?
System Integrations
Quite often there is a lot of legacy IT infrastructure or third-party solutions already being used by a healthcare provider/payer/research organization. A healthcare solution should be properly integrated and ensure compatibility with other systems. For example, integrating with EHR platforms like Epic and Cerner can be challenging depending on the way in which it has set up by an organization.
Our Strengths as a Healthcare Startup Technology Partner
Healthcare startups may not only need an expert healthcare software development partner who can build the right technology for their idea/solution but also someone who can provide the proper guidance in quickly getting their innovative healthcare product into the market.
Below are some of our key strengths as a digital healthcare technology partner.
Healthcare Startup Consulting
Startups in the healthcare space can be misdirected given the slow pace of providers & hospital's resistance to change. Our healthcare experts can assist with 3 strategic thought processes – a merger of technology experience, a snapshot business strategy focused on demonstration of patient outcomes and an acceleration of the extremely slow pace of provider/payer dependencies.
Startup Accelerators
We work closely with accelerators like TMCx and JLabs to support our startup partners. Texas-based TMCx accelerator works towards advancing the development of health and medical technology companies by connecting promising health tech entrepreneurs to the abundant resources of the Texas Medical Center. Similarly, JLabs provides a capital efficient and flexible platform for emerging companies to build the breakthrough healthcare products of tomorrow.
Meeting HIPAA and Other Compliances
We have hands-on experience in developing solutions that meet all the regulatory compliances like HIPAA and HITech. Our HIPAA certified healthcare developers take care of every important security aspect like data security, data access protocols, encryptions and protection of PHI for our healthcare clients.
Epic Integration Experts
Our Epic knowledge gurus have ample experience in integrating 3rd party technology solutions into the Epic EMR successfully. Additionally, our health tech consultants understand the planned application installs through all phases of our customer's implementation and can ensure that the various Epic applications will work cohesively as well as interface properly with various disparate clinical and ancillary systems. Besides, we also support the App Orchard program for Epic.
FHIR (Fast Healthcare Interoperability Resources) Based Integrations
FHIR is intended to promote the next generation of healthcare interoperability and we have embraced it with open hands. Leverage our hands-on knowledge of FHIR based software integrations and make compatible cross-platform technology solutions for systems like Epic, Cerner etc.
Redox Integration as a Service
The Redox Platform is the most robust healthcare data exchange solution in the market and another major addition to our healthcare technology stack. Through Redox we can build cross-platform EHR interoperability for efficient and secure sharing of information to support the development and adoption of novel technologies.
Full Support for Apple's Healthcare OS Kits
We provide custom healthcare application development services for health and fitness apps that work seamlessly with Apple's HealthKit, ResearchKit, and CareKit platforms.
First Databank (FDB) integrations
We work closely with our healthcare clients to fully understand their business requirements and accordingly recommend a suitable integration option with FDB. Our integration capabilities include Cloud Connector, MedKnowledge, and OrderKnowledge.
Healthcare Cloud Expertise
We can offer healthcare cloud solutions on both of the major platforms – AWS and Microsoft Azure. Whether it be implementing HIPAA on AWS or creating a cloud migration strategy from scratch, our cloud architects can confidently execute that.
Dedicated Development and Delivery Model
We offer a tailored engagement model for our healthcare startup and enterprise clients to deliver maximum ROI. With 25+ custom healthcare solutions already shipped, we are a trusted healthcare technology partner.
Micro-Venture Partnerships
We offer our startup partners the opportunity for a micro-venture partnership to share the risks associated with investing in a healthcare venture and build greater trust. By infusing funds in promising ventures we take joint ownership and work towards a successful health tech business.
A Recent Healthcare Startup Success Story: Khushi Baby
We have worked with several healthcare startups over the years and helped them successfully achieve their business goals. One of the shining stars in our healthcare startups clientele is Khushi Baby and we would like to highlight our joint partnership towards building a robust digital healthcare solution in this blog post.
Khushi Baby has successfully integrated mobile health, wearable NFC technology, and cloud computing to build an innovative platform to bridge the world's maternal and child health gap.
They have developed a novel digital pendant that can be worn by children and securely stores their latest healthcare information. Healthcare workers in rural areas and seamlessly scan, update and sync the healthcare information in real-time from a mobile application.
For this innovative use of wearable technology for healthcare, Khushi Baby has received several accolades like recognition from UNICEF Innovation as a winner of the Wearables for Good global challenge as well as a selection to 2016 GAVI Infuse Pacesetter Innovation.
Recently, the healthcare startup was selected as one of the 6 finalists in the Johnson & Johnson GenH Challenge from over 323 submissions coming from 54 countries.
Mobisoft Infotech was a consulting partner to design and develop their mobile application. There are many other success stories of our rapidly growing healthcare startup clientele that we will highlight in upcoming posts.
Wrapping Up!!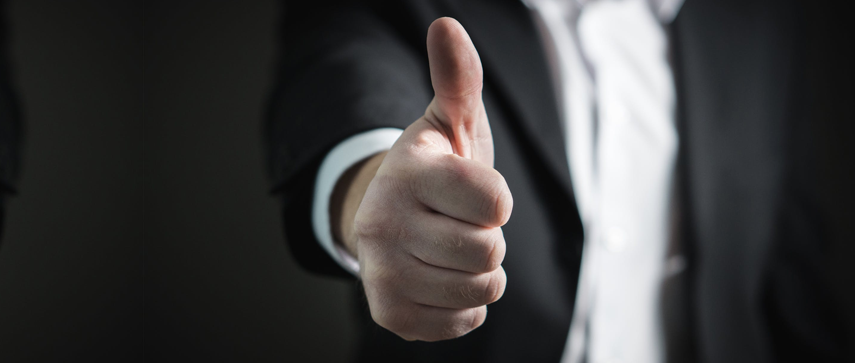 Digital healthcare is slowly becoming the new normal. New age startups and entrepreneurs are grabbing the huge opportunity being presented and reinventing the traditional healthcare system. Startups are leveraging technologies like mobile, IoT, Cloud, AI and big data to build novel solutions from streamlining doctor appointments to improving clinical research.
However, starting a health tech venture has its own share of challenges which we have discussed above, from meeting stringent regulatory standards like HIPAA to speeding up the integrations with legacy healthcare IT or complex EHR integrations like Epic.
Mobisoft understands how healthcare IT works and is on a mission to empower healthcare startups to overcome these challenges through its deep domain expertise in delivering successful healthcare projects that have visible, real-world impacts like Khushi Baby's digital pendant solution. The strengths we have highlighted above as a healthcare technology partner enable us to assist our startup partners in launching novel healthcare products and ultimately deliver better healthcare outcomes for patients.
To put it plainly, we offer startup-as-a-service for healthcare based product companies and a long-term development partnership to architect and prepare a simplified technology solution in this complex medical and healthcare world.
Let's build your digital healthcare venture together!! Our healthcare experts are just an inquiry away.
Author's Bio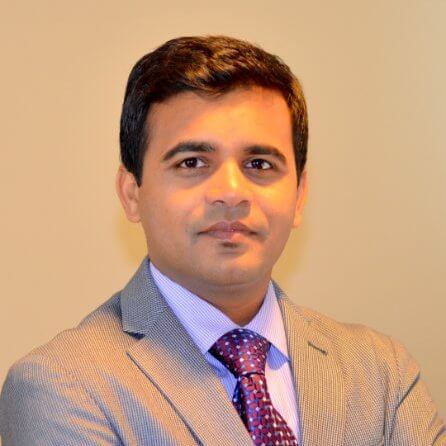 Shailendra Sinhasane (Shail) is the co-founder and CEO of Mobisoft Infotech. He has been focused on cloud solutions, mobile strategy, cross-platform development, IoT innovations and advising healthcare startups in building scalable products. Follow him @sunshail