Leverage the Key Benefits of Hiring Dedicated Developers from Mobisoft
We deploy a top-notch development team who can easily cope up with the ever-evolving needs of the digital age and enable faster project deliveries.
Focused Skill Delegation
Get the privilege of hiring an expert team of developers from wide-ranging niche areas to combat skills deficits and be future-ready.
Tailor-made Solutions
Our Developer as a Service expedites your company's efficiency to solve unique, business-critical problems with customized software solutions.
Scalable Teams
Hire software developers that can be scaled as per your requirements to achieve the needed outcomes and offer flexibility across every development stage.
No Long-term Risks
Hire dedicated developers that follow best risk mitigation practices to support your team in building complex products in the longer run.
Better Code Quality
Our developers for hire follow the proven development methodology to build an app that is easy to maintain, has less error proneness, and has better efficiency.
Competitive Advantage
Grow your core competencies to overcome various business challenges and meet the ever-changing customer demands to their best.
Reduced Cost Structure
Minimize overhead costs related to heavy infrastructure, staffing, and overall operational workflow with vetted software development architects.
Improved Support
Attain 24X7 support for all your development requirements with end-to-end assistance covering the entire functional and technical lifecycle.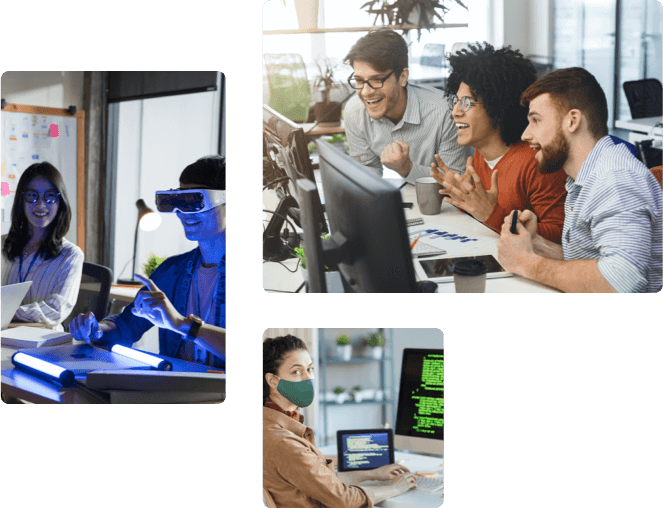 Speed Up Your Development Process by Leveraging Our Developer For Hire Service
Get instant access to our vast talent pool of full-stack developers, system architects, UI/UX designers, business analysts, project managers, deep tech developers, and QA engineers. With a team of 200+ developers with extensive experience in pioneering technologies, Mobisoft helps you set up a dedicated development team to accelerate your digital transformation efforts.
Our Hire Service Offerings
Choose and hire developers from our team of 200+ IT experts
Six Steps to Hire Dedicated Developers and Development Team
Hire dedicated developers in just six simple steps and build future-ready products and solutions for your business.
01
Share Your Project Requirements
03
Interview the Selected Candidates
04
Choose Engagement and Hiring Model
Our Engagement Models
Take advantage of our flexible engagement models to expedite your web or mobile app development process.
Remote Developers
Competent Global Talent
Extend your in-house development capabilities by hiring remote developers on contract from our development center at Pune, India. Get pre-vetted professionals with experience in industry-specific tools, technologies, and high-end development skills.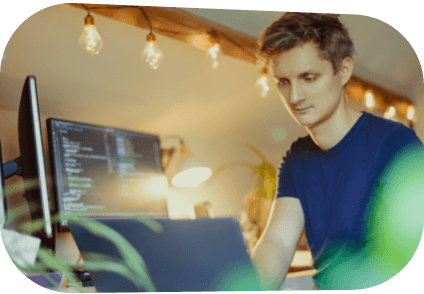 Onsite Developers
Our Team, Your Location!
Choose our onsite programmers for hire model to optimize all your software development activities in your own setting. Engage with seasoned professionals on contract with capabilities to work exclusively on your business projects.
Onsite + Offshore Developers
Onsite + Offshore Resource Engagement
Hire dedicated developers under our onsite + offshore hybrid engagement model for winning results across multiple technology stacks. Gain combined capabilities to separate tasks with individual teams for better execution and outputs.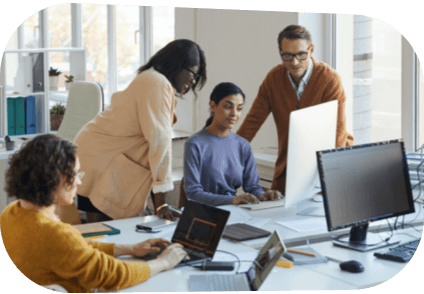 Our Hiring Models
We offer flexible hiring models to choose from, considering your development requirements.
Retainer
Build your entire project by hiring our experienced React.js developers on a retainer basis - full-time or part-time.
Hourly
Continue your ongoing project development work by hiring React.js developers on an hourly basis.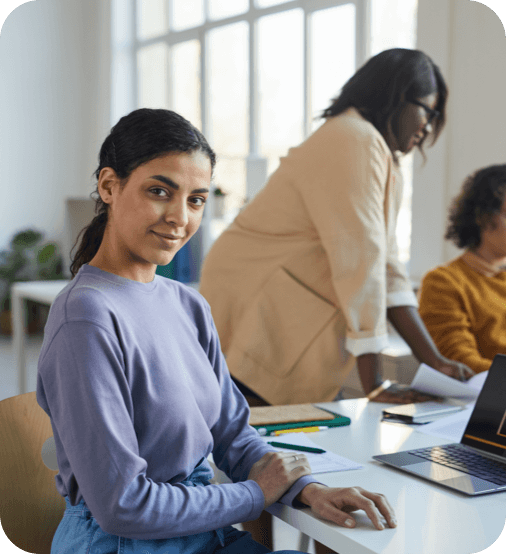 Ready to Hire Developers in India?
Satisfy all your short-term/ long-term contract-based software development requirements right away, leveraging our developer as a service.
Trusted by global clients
We offer flexible hiring models to choose from, considering your development requirements.
Boost Your Niche Projects By Hiring Dedicated Developers On-demand.
FAQs
Look at some of the frequently asked questions (FAQs) by clients.
Discover Hiring Insights For Smarter Workforce Decisions