Kurry is a mobile ordering platform that is customized to interact with each restaurant's existing Point of Sale (POS) system, as well as offering those establishments an easy way to upload their menu and receive orders.
HOW KURRY WORKS?
1Get your OWN APP, not a listing in a directory of restaurants!
2We give you a customized app that allows your customers to view your menu and your company's information.
3A clean, simple interface allows each user to select, send and confirm their order at your restaurant.
4By integrating with the existing POS system, Kurry offers a direct connection to the restaurant's established process, sending the order directly to the kitchen's printer and avoiding the need for any timeconsuming attention from the front of house staff.
5When the guest arrives to pick-up their order, a ticket (created within the POS system) will allow the bartender/ "To Go" employee to easily take payment and close the tab.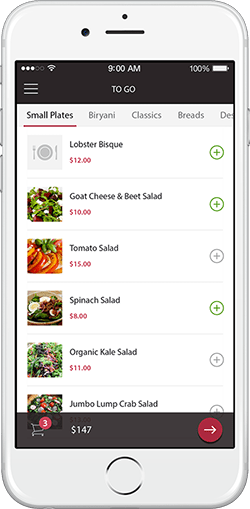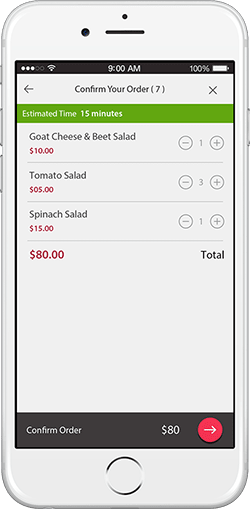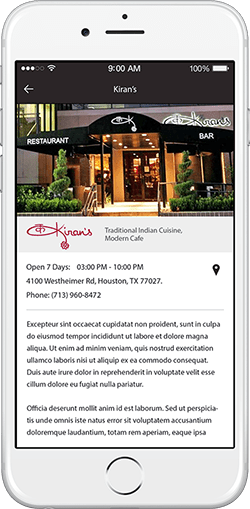 PROBLEM WITH OTHER MOBILE ORDERING SYSTEMS
Online ordering has gone mobile, but current ordering systems require an additional interface or interaction to work. Some systems fax, call or email the order to the restaurant staff, while others require a separate tablet to monitor the orders coming in.
Payment is split between the POS system and the online ordering network and there are very few options that make it easy for both, the guest and the restaurant staff, to quickly process to-go orders. And with a 10 to 15% transaction fee per order, the cost of their services can seem pretty expensive for having to do extra work.
HOW KURRY WILL HELP YOU?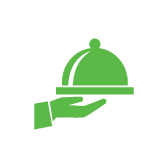 Managing Volume
Quickly get the guest's order and get them on their way, no matter how busy your takeout business is.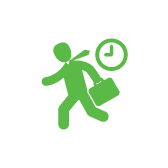 Your Time Is Valuable
Servers, and other front of the house employees, cost money and they should be focused on the guests in your dining room.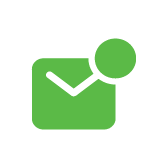 Push Notifications.
This would help you get an alert as soon as they update their new offers.
WITHOUT A POINT OF SALE (POS) SYSTEM
Management can monitor and control the orders they receive, quickly and efficiently, through their phone, tablet or computer.
Instead of relying on the POS system, the backend allows each restaurant owner/ manager to upload their menu items, pictures and descriptions.
Any changes that are made within the website are quickly applied to your app.
The user will have the exact same experience - Order, Pay, Pick up.
DID WE GET YOUR ATTENTION?
Let's make it happen together
Are you a Startup, SME, Enterprise, or an Investor looking for technology partners? We are here to help you. We believe in providing solutions to make mobility safer and more reliable.