It was seen that a broad range of vulnerable populations didn't have access to high-quality public health care. Addressing the health equity issue has been a challenge for many governments across the world. It's an issue that has become more visible thanks to the pandemic. It has changed the way we look at healthcare services today. Additionally, people in rural areas seldom have access to care delivery in comparison to their urban counterparts. Service gaps were noticed for new patients who were looking to access healthcare during the pandemic.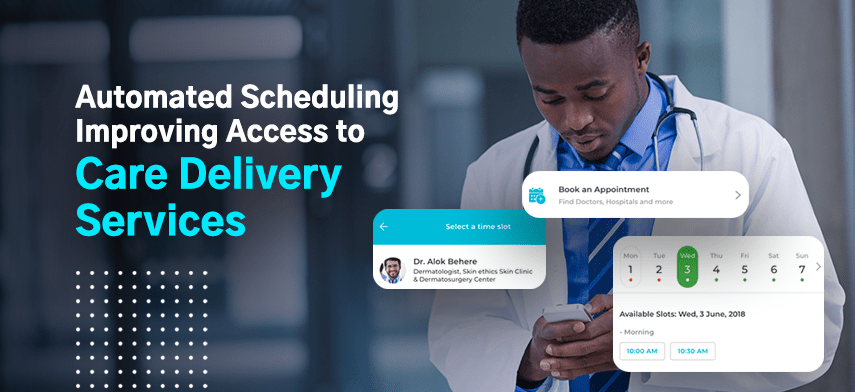 Automated scheduling simplifies quality care delivery. The Centers for Disease Control and Prevention (CDC) reported that 41% of adults either avoided or delayed medical care due to the COVID-19 pandemic for fear of contracting the disease. The same report states that 32% of adults abandoned primary care services altogether due to the restrictions placed by the virus. In February 2021, the Urban Institute and the Robert Wood Johnson Foundation observed that 36% of people under 65 years old were hesitant to engage in care services physically. They feared that their presence in a medical setting would make them more prone to catching the virus. This led to an increase in morbidity among the population about both short-term and long-term diseases. Hence, the gaps in healthcare created barriers as an outcome.
The Gaps in Healthcare Creating Barriers as a Result
The disparities between the recommended medical practices and the primary care services provided to patients are due to the pandemic. Here are the various gaps created by the virus:
Children miss regularly scheduled appointments with doctors or primary care providers.

The senior population fails to provide proper reports or take booster vaccines at the right time.

Patients are reluctant to share their new diagnosis with consultants and opt for another caregiver.

A patient may not find proper access to care or does not have the proper network services needed to access telehealth and online scheduling services and telehealth.

The patient fails to comply with the prescription written by the doctor and follow the recommended practices at home.
Such cases are detrimental to the person at risk and their employers, who understand the importance of proper healthcare and deal with employee benefits regularly. Let's look at the following cases as examples of gaps in access to care:
A person diagnosed with breast cancer over the age of 50 fails to produce yearly mammograms for consultations.
Hypertension or anxiety for patients who do not take their medication at the right time, or regularly.
Children miss regular medical attention or their scheduled vaccine shots due to the constraints in mobility.
The bottom line is that the pandemic has exposed the existing gaps in the healthcare system. These gaps are now presenting themselves as major challenges in access to care for people across every community.
Creating Holistic Patient Experience for Better Care Accessibility
Home isolation becoming prevalent has put more focus on creating a holistic patient experience. But, what do we mean by a holistic patient experience? It is the process of understanding every dimension of the patient's journey with empathy and compassion. The aim is to improve the quality of care for every possible aspect of the patient's life for better recovery results.
The numbers clearly show that a fair number of people decide against access to care. Companies are enforcing human-centric approaches for engaging with patients. Personalized contact is one of the driving factors behind the need to create a holistic patient experience. Healthcare providers should try to imagine the world from the patient's point of view so that they are more inclined to come for doctor visits. In essence, there is a need to make the patients feel that they are being cared for. Personalize your offering to get better engagement and encourage them to do the best for themselves by acquiring necessary treatments.
Key Strategies to Close the Gap Right Now, and After the Pandemic
Now that we have talked about the gaps in access to care and its importance in bridging them, let's have a look at the different ways of solving the problem at hand:
1
Understanding patients
The first thing is to ensure that there is a rapport between the patient and their caregivers. From here, you should talk to them to determine the degree of isolation they are feeling. Here are some of the things you need to figure out:
What are the main requirements of your patients?

What information do you already know about them?

What are details about their background relevant to creating a holistic profile?

How do they want to engage with healthcare services?

Can they use online appointment scheduling software, and if not, what are the barriers holding them back?
To come up with a positive experience for your clients or patients, you need to be aware of the situations that they are facing. Once you have achieved this, you can start profiling them accordingly and draw up solutions that work for both parties.
2
Stratify risks
Through the use of real-time data, you should analyze your patients and the degree of risk their health is at. Some patients need to be prioritized ahead of the rest, and when you find out the specifics of the risk levels, you can improve your risk management capabilities. In addition, you also gain more control over patient outcomes through proactive closure and information of clinical programs. Overall, this step is key to devising an optimal point-of-care solution that can quickly identify and close gaps in care access.
3
Personalized communication
A modern patient care management system needs to focus on personalization. However, only 37% of people in America said that their health plan reached out to them with information about COVID-19. A study suggests that people are more inclined to be contacted through text messages and email. So, you should try to contact patients with educational information that is relevant to their condition and encourage them to take action.
4
Web-based scheduling
Patients often need to schedule a three-way call between themselves, people from their health plan, and their caregivers. Patient care management becomes much easier when the process becomes convenient for everybody involved. Replacing call center scheduling with web-based scheduling that patients and their families can book according to their convenience can boost scheduling rates by 140%.
When you implement such a system, delays are minimized and the customers have the liberty of choosing the right caregiver for them in consultation with the company if needed.

Automated Preventive Outreach Closing the Care Gaps and Re-engaging Patients
In addition to the four ways mentioned above, the single best way to engage with your customers is through automated contact. This could be in the form of text messages or emails, which contain links to book appointments, including:
Automating the process helps make the process much more convenient for the consumer.

The chronic care management system can work without hiring any call center agents.

Several patients need to be followed up with on a weekly or bi-weekly basis.

Having an automated message sent to them can remind them about follow-up visits or simply check up on their condition.
Even if customers have been distant, reaching out to them using a proper mechanism that is personalized and useful to them can re-engage previous clients. The majority of these people had not seen their PCP in more than a year and educating them about the need to follow up increased annual visit rates. However, while call centers and automated messages are useful in isolation, they are much more productive when used in conjunction. For one, you can contact patients using an automated message that motivates them to schedule an appointment using online appointment scheduling.
If they don't engage in the first step, a call center agent can reach out to them and follow up using a personalized phone call. This step is also better for people who prefer booking a visit over the phone, and for call center agents that need to divert their attention to patients that need it the most.
Wrapping Up,
With the coronavirus pandemic exposing the gaps in our current healthcare system, it is more important than ever to bridge the gap between the patient and their access to care. Online patient care management services are beneficial, as shown by the figures provided, but personalized communication works the best when you're trying to engage new patients or re-engage old ones. Keep your patients and their needs at the forefront of your decision-making. With us, you can make the experience as convenient and personalized as possible.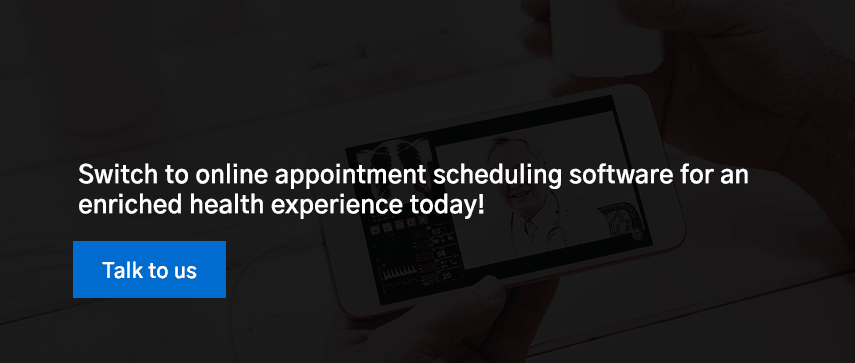 Author's Bio

Shailendra Sinhasane (Shail) is the co-founder and CEO of Mobisoft Infotech. He has been focused on cloud solutions, mobile strategy, cross-platform development, IoT innovations and advising healthcare startups in building scalable products.