In the journey of Android OS from November 2005 as little known company in the mobile OS to December 2009 with 27% Market Share. It going better and better with their functionality and facilities.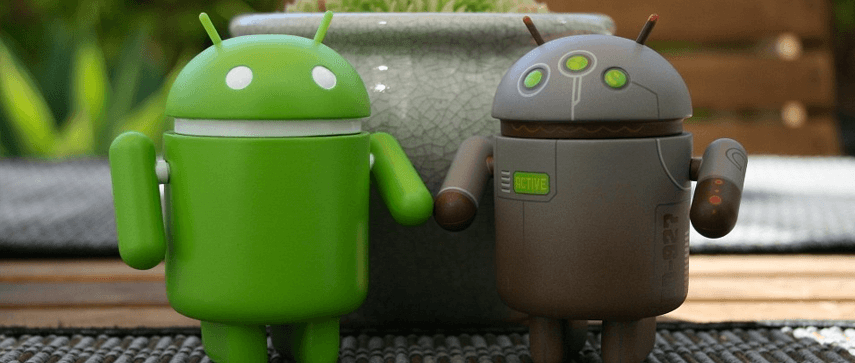 See Video at Introduction to android 2.0
Android 2.0 looks to be a major improvement in Google's mobile OS and we couldn't be more excited about it. From native Exchange support to native Facebook support (it will sync with your contacts), browser improvements, a completely updated Maps application, unified email and UI makeover
New User Features
Contacts and accounts


Contacts seem to be much some great functionality built right in. Instead of hitting the contact and then diving through it to find the contact information you need, just tap the contact's photo. Up will spring a clean and tidy sub-menu with the pertinent information which can be clicked on. Send someone an email instantly, open up their Facebook profile, or even call them.
Multiple accounts can be added to a device for email and contact synchronization, including Exchange accounts. (Handset manufacturers can choose whether to include Exchange support in their devices.)
Developers can create sync adapters that provide synchronization with additional data sources.
Quick Contact for Android provides instant access to a contact's information and communication modes. For example, a user can tap a contact photo and select to call, SMS, or email the person. Other applications such as Email, Messaging, and Calendar can also reveal the Quick Contact widget when you touch a contact photo or status icon.
Email


Microsoft Exchange compatibility looks to be built-in to the OS now, and the new unified Inbox is perfect for keeping up with your personal and corporate email. You can star (flag for the corporate world) emails, mark multiple as read or unread, delete, forward ' whatever you want basically. Emails load effortlessly. Unfortunately (or not so, unfortunately) the unified Inbox won'Äôt work with your Gmail account as that uses the specific Google-made Gmail email application in Android.
Exchange support.
Combined inbox to browse email from multiple accounts in one page.
Messaging

Search functionality for all saved SMS and MMS messages.
Auto-delete the oldest messages in a conversation when a defined limit is reached.
Camera

Built-in flash support
Digital Zoom
Scene mode
White balance
Color effect
Macro focus
Android virtual keyboard
An improved keyboard layout to makes it easier to hit the correct characters and improve typing speed.
The framework's multi-touch support ensures that key presses aren't missed while typing rapidly with two fingers.
A smarter dictionary learns from word usage and automatically includes contact names as suggestions.
Browser


The browser has a nice little UI makeover with a redone URL entry bar which includes a Favicon. In terms of performance, no this version we have doesn't have Flash 10, Google keeps making strides in the browser space. It's worlds better than anything we've used previously on a stock Android OS and jumps one notch higher than HTC's customized browser. There is no multi-touch in here as of now, but, you can double tap to zoom in and zoom out
Refreshed UI with actionable browser URL bar enables users to directly tap the address bar for instant searches and navigation.
Bookmarks with web page thumbnails.
Support for double-tap zoom.
Support for HTML5:
Database API support, for client-side databases using SQL.
Application cache support, for offline applications.
Geolocation API support, to provide location information about the device.
<video> tag support in fullscreen mode.
Calendar
Agenda view provides infinite scrolling.
Events indicate the attending status for each invitee.
Invite new guests to events.
Maps

Maps have been updated to include Layers. We'd imagine this will grow over time but now you can overlay search queries, Wikipedia entries, Latitude buddies, traffic, transit lines, and even load remote My Maps where you can share and receive directions with others. Android 2.0 seems to have some multi-touch gestures built-in like two-finger tapping in Maps, that will zoom in, however, there's no gesture to zoom out and pinching doesn't work.
There's also a new option for Text-to-speech and generally, with Android 2.0, you're given more control over the settings of your phone and more opportunities to customize it based on your liking. Things like doing a voice search across the internet, getting driving directions, viewing a location on a map, selecting a contact, searching through your phone, etc. It's very cool that you can say, 'map of gas stations' and that will open Google Maps and show you on the map where all the gas stations are closest to you.