Corporate Social Responsibility (CSR) refers to a company's contribution and devotion towards doing common good to the society. It portrays a responsible behavior that does not indemnify humanity. It may also in some cases align an organization's business approach, its values, concerns, and strategies to devote to a social cause and bring smiles and happiness in return. The changing times are witnessing many corporate and businesses across the globe doing their bit towards the betterment of the society because it is only together that we can grow and flourish in an environment that is subjective to one and all.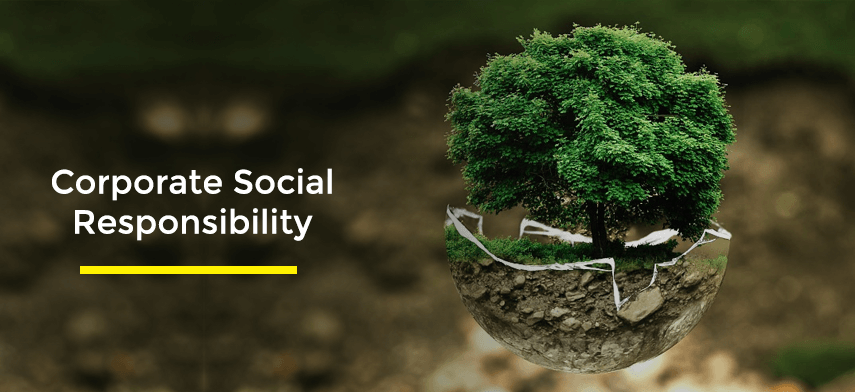 CSR can be put to action in many different verticals; Right from taking initiatives for education empowerment, prevention of diseases, socio-political concerns, to using environment-friendly techniques of production through the use of renewable resources. Besides, it also covers impartial employee treatment, good resource management to attain employee satisfaction; this includes fair remuneration, providing specialized training and benefits in the form of fitness and health programs. Gender equality and bridging the gap between our diverse cultures also aids in maintaining the CSR balance.
The large Enterprises are looking at mobility and social media to augment their Corporate Social Responsibility (CSR) drives. Mobility can bring a wave of change under the purview of social reforms; in the form of making a benevolent contribution to address most of the social and economic issues. Mobility through its numerous inventions and unique apps has reached the general public because of its instant connect. It is, in fact, one of best platforms to address issues that can travel at the speed of light and aid people in distress at any given situation.
Mobile App solutions that stemmed Social Awareness
Microsoft has been doing its bit towards corporate social responsibility, and it has done it in style with the creation of HelpBridge. HelpBridge as the name suggest bridges the gap between people in distress and those who wish to lend assistance during crisis or emergency situations. The app aids users to donate instantly via text or send messages to other emergency contacts. It also facilitates users check for volunteer opportunities at the time of crisis. A great package for a great cause!
Google has now an app to its credit called Google One Today to boost their corporate social responsibility. Stressing the need to donate on an everyday basis, it enables users to donate $1 each day towards any social cause or for your favorite nonprofits.
The Harvard School of Public Health has created a valuable app called "Public Health News", which shares important information on disease prevention, addictions, premature death, in the form of news, videos, and podcasts that have been produced by the school as well as external sources. It is a nice way to connect to the public health community and get everything you want at your fingertips.
The American Red Cross, which carries a reputation to do good to the society in the form of education, emergency assistance, relief from disaster and other humanitarian causes, has innumerable apps to its credit for disaster management. One such app is the First Aid App. The app is a savior for many as it backed with expert assistance to deal with everyday emergencies at a click. With interactive videos, quizzes and step-by-step advice, it is surely a blessing in disguise!
In the wake of implementing security for women, children and the impaired, a personal safety app known as bSafe can help many get relief during emergencies. Packed with amazing features, the app ensures the safety of your near and dear ones 24/7.
The Big Brand not always come up with innovative ideas with a bid to bring social relief. There are many SME as well as startups who are doing their bit to make a difference. In the same lines, Mobisoft joined forces with AILA, Immigration Advocates, American Immigration Council, and probono.net, to create an app – Pocket DACA. The app has bought some proud moments for everyone associated with this cause as millions of young immigrants have attained shelter from deportation and have gained work authorization with a legal work permit and a social security number.
Apart from touching major sensitive issue, there is an app called "Just Means" that broadcasts great information in the form of CSR and sustainability news. It scores companies on the basis of its sustainable performance on the Global 1000 ratings! A great take from the app developers to find how publicly traded companies are ranked against one another when it comes to social and environmental performances.
There are many educational apps that help teach a child, apps for women empowerment, speech therapy apps, and also additions that address social concerns such as domestic abuse, care during pregnancy, natural calamity relief, and many more.
Corporate social responsibility goes beyond the formulation of an app; however, if mobility can bring even a slight improvement in the lives of people, we would think the path towards enlightenment is conceived. By way of creating an app, you can certainly make a difference and build a better tomorrow, maybe for your employees, your family, or for the entire human clan!