Cloud computing services are witnessing healthy adoption across multiple industries. However, healthcare is considered one of the laggards in this domain. They may have their own valid reasons for the slow adoption – right from confidentiality concerns to prompt accessibility issues.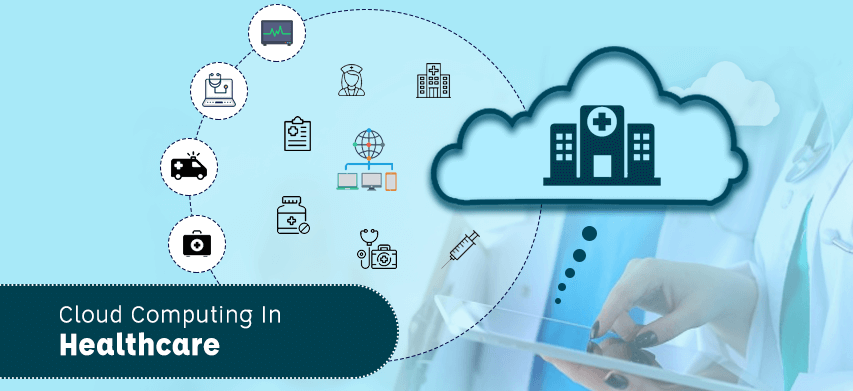 However, things are set to improve now. Even at a regulatory compliance level, it has become necessary to embrace the cloud for collaboration, data storage, and accessibility. This will drive further adoption of cloud technology among healthcare practitioners and administrators alike.
The present world scenario shows that healthcare is warming up to technology in a big way. The global healthcare IT market is expected to reach $280.25 billion by 2021. This translates to a CAGR of 15.9% year on year (from 2016 to 2021).
What Comprises of a Healthcare Cloud Ecosystem?
A key advantage of opting for cloud environment is that it is on-demand and scales exactly as per the specific business requirements. Rather than opting for costly in-house deployments that may or may not be utilized completely, cloud infrastructure ensures the main advantage of cost efficiencies. A typical cloud setup will depict the below constituents:
The IT infrastructure and resources are consumed 'as a service' in cloud deployment

The services are delivered on a continuous basis on the model selected (IaaS, PaaS or SaaS)

The deployment model can vary from the public (operated for a large industry group or to the general public), private (operated for one healthcare organization), or hybrid (combines public and private and allows data portability amongst one or more cloud deployment)

The three main constituents of the ecosystem: application, data, and services are interconnected between the nodes of a cloud and allow any time, anywhere access
Why Is Healthcare Gradually Shifting to the Cloud?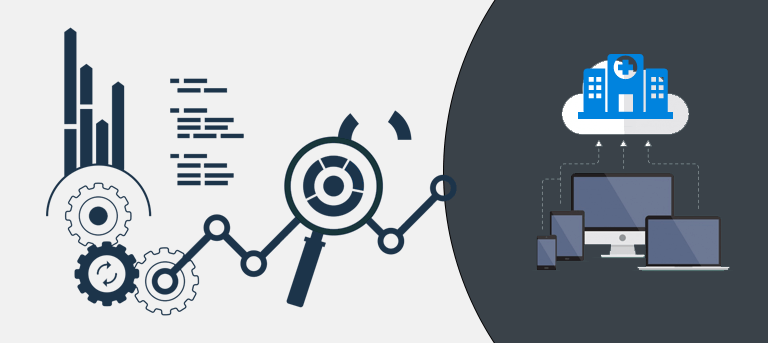 There are some interesting dynamics that depict why the healthcare industry is willing to move to a cloud-based IT environment
There is an increasing need to conform to regulatory compliance like HIPAA, and technology can streamline this process significantly.

The ever-present need to bring down costs can be met to a great extent with cloud computing

Cloud computing is expected to assist in expanding the range and depth of care and clinical outcomes

Explosion in Big Data in this sector makes it better suited to a scalable cloud environment
What Data Can Be Moved to a Cloud-based Environment?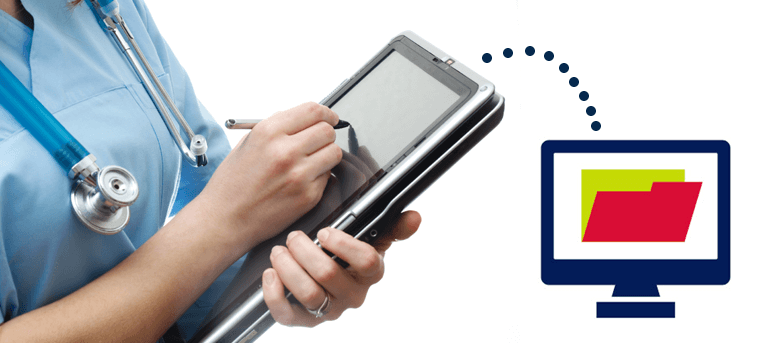 Some of the data that has the potential to move to cloud deployment on immediate basis are as below:
ePHI or electronic Protected Health Information

Email communications (both internal and external)

Scan results and image files

Pharmacy data

Laboratory information systems

Clinical decision support and analytics

Databases and backups
Advantages of Transitioning to a Cloud-based Environment
Flexibility


Executives like CIO of Count Beth Israel Deaconess Medical Center, John Halamka, MD predict that 5 years down the line no one will use data centers. And there is some truth to this view.

Imagine what if you invest in a costly data center and end up using only a fraction of its capabilities? Also, when you invest in an in-house data center, there are a lot of overheads in keeping it running for long (in terms of upgrades and maintenance).

In such scenarios, the cloud can prove to be a viable solution as it can scale up or down based on your specific data storage or collaboration requirement. It can quickly adapt to the evolving business demands and ensure that you get the right set of resources and services anytime you require it.

Cost-efficiency




Cost savings and cost efficiency go hand in hand when you look to move from on-premise to the cloud. With cloud setup, you can leverage existing assets to other/better use. You can also bring down CapEx and control operating costs.

It is proven the cloud-based software needs lesser resources for development and testing. In this age of shrinking business margins in the healthcare sector, this advantage can be a great bottom-line booster.

Take the case of The Centers for Medicare & Medicaid Services. The institution came up with a cloud-based analytics platform. This helped it to cut down underutilized infrastructure to the tune of $5 million.


Collaboration With Patients

The scattered nature of patient data records can now be streamlined under cloud computing. What's more! It can be made accessible to any physician or healthcare practitioner anywhere at any time from any location. This not only speeds up initial diagnosis (based on historical assessment) but also its enhanced knowledge allows delivery of better patient care. Some of the ways this can be done are:


Health Information Exchange


With an HIE, organizations can share healthcare information via the cloud. It is limited to a specific country, region, or community.

Physician Collaboration Solutions
Remote patients can electronically collaborate with their physicians and continue receiving professional healthcare via video conferencing
Electronic Medical Record
All diagnostic reports, lab test results, and other past health information of a single patient are stored in the cloud for global authorized access.

Better Efficiency

With in-house IT and storage resources, its potential for underutilization shoots up dramatically. With a cloud deployment, you pay for only those resources that you use, thus leading to better cost allocation and lower deployment and maintenance fees. With a cloud service provider taking all-round care of your IT needs, you can concentrate on what you do the best – i.e. providing a better level of care to patients.


Enhanced Reliability



Authorized access at any time of the day is made possible with the cloud storage and solutions. Transferring your critical information to the cloud provides the dual benefit of universal access (to pre-validated personnel) and give you peace of mind from monitoring in-house systems for continuous uptime.

Additionally, the cloud's resilience can also be a viable data recovery options for a strong IT disaster management plan.

Full Regulatory Compliance

Regulatory compliances like HIPAA will indirectly ensure that the cloud transitioning happens effectively for all the healthcare organizations. With cloud transitioning, they can adhere to the norms around privacy, confidentiality, reversibility of data, and long-term data storage, as stipulated by HIPAA.
To Wrap Up
It is clear that these advantages can be driven by a good technology solution company. The vendor needs to provide the highest levels of healthcare privacy and security, with a cloud computing deployment that conforms to existing mandatory regulations.
At Mobisoft Infotech, we understand that cloud is the prescription for better quality healthcare. The HIPAA compliant healthcare IT solutions we develop align to bring your organization to avail of these advantages of moving to a cloud computing environment.
Author's Bio

Shailendra Sinhasane (Shail) is the co-founder and CEO of Mobisoft Infotech. He has been focused on cloud solutions, mobile strategy, cross-platform development, IoT innovations and advising healthcare startups in building scalable products.