The application of big data is creating a whole new era for all industries, and the healthcare sector is not an exception. With the constant boom in the healthcare industry, it has been noticed that the data associated with this industry is growing as well.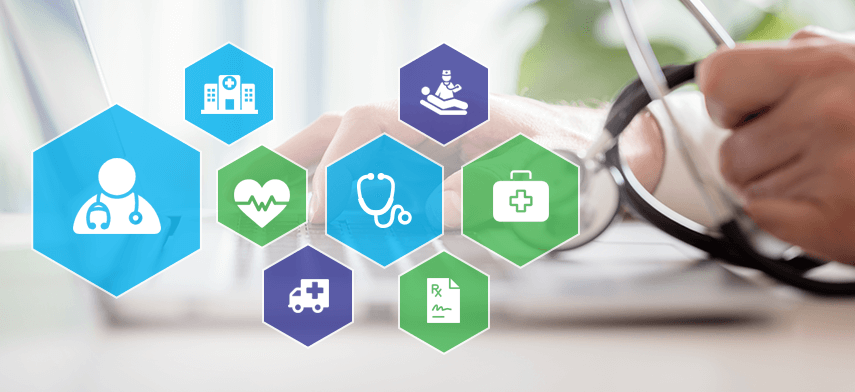 To keep up the pace with the increasing demand of patients for care management the domain of healthcare has started realizing the importance of advanced technologies and leveraging the maximum return from patients' details. Therefore, the healthcare industry is shifting its focus to advanced technologies that can bring major changes for good. And one such major change has been brought by big data analytics.
But how has big data grabbed its place in the healthcare industry? To get the answer to this question, let's discuss why it is important for the Healthcare industry.
Why Is Big Data Important for Healthcare?
The application of big data has become a must for the Healthcare industry. It refers to a wide amount of data created by digitizing everything, which gets amalgamated and analyzed by particular technologies. With the help of specific information of patients or any particular individual, big data can help in preventing epidemics, curing diseases, cutting down expenses and more.
In a nutshell, due to the implementation of big data, doctors can get all-inclusive details of a patient's health. Thus, they can treat diseases at an earlier stage in a comparatively less expensive way. As a result, patients get better care while the whole management procedure becomes organized and cost-effective.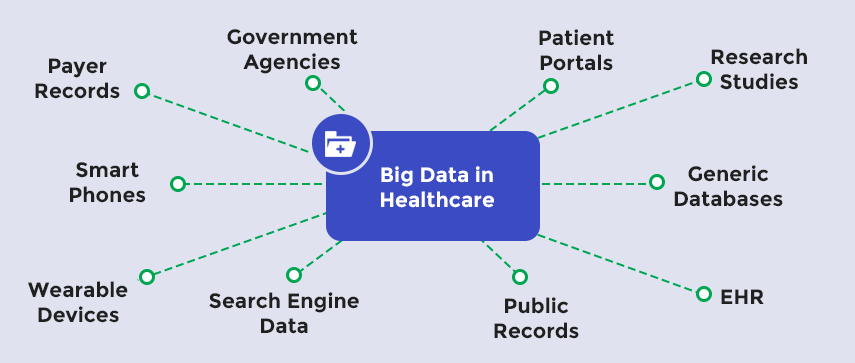 Because of the great impact of big data in the healthcare industry, its usage is increasing day by day. But the road to implementing this technology is involved with challenges too. Let's have a look at some commonly faced challenges.
What are the Challenges Associated with the Usage of Big Data in Healthcare?
One of the most complicated challenges is the aggregation of data. The information of patients is usually spread across various administrators, hospitals, servers and file cabinets. Proper planning is needed to amalgamate and arrange all these together for future collaboration. Moreover, all the collaborated organizations should have a clear idea and agree to the formats and types of big data they want to analyze. Additionally, the cleansing and governance of data are also required to maintain the accuracy and quality of data.

The processes and policies that protect health data are often involved with various issues, after aggregating and validating the data, these issues should be addressed.

If there is no proper track of where the data is being saved, the IT department may face money, security, and performance-related problems. The amount of healthcare data increases over time, therefore the management team sometimes faces issues in handling the expense and effects of premise data storage. Maintaining an on-site server for storing data can be a difficult and costly affair. Also, this way the process of spreading the data across different departments can be messy.

Data security is very important for health organizations. If the health organizations start implementing big data, the healthcare givers should have access to that data. And when access is granted by the organization to some specialists there is no problem. But if there is a big team gets involved with patients' personal information, the problem related to privacy breach may arise. To avoid such problems healthcare organizations should bank on trusted data vendors with a safe and well-structured distribution to receive secure big data solutions.

And lastly realizing the future of big data in healthcare needs organizations to modify how they do business. Data scientists are required together with the proficient IT staff to perform the analytics. Without proper IT infrastructure organizations may find struggles in making the most out of big data.
Despite all the hurdles, the application of big data in the healthcare industry is growing as it helps the medical practitioners provide a proactive approach to their patients in a fast and affordable way.
So, if you are inclined to know how to apply this large set of data in the healthcare sector, here are 10 surefire ways that can help you.
How to Apply Big Data in Healthcare (Top 10 Ways That Will Work)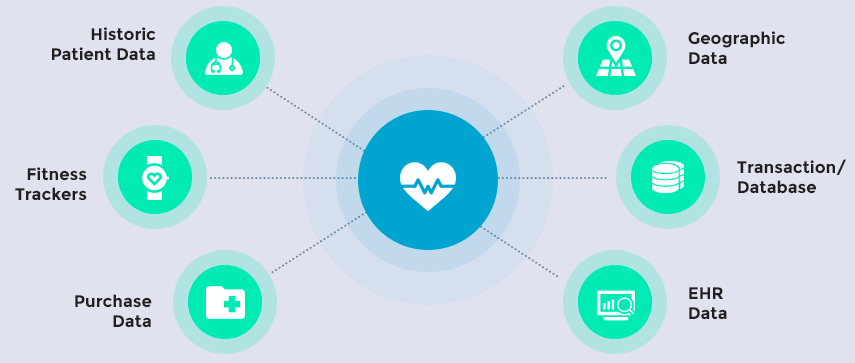 1 Systematic Arrangement of Healthcare Information
With big data, storing a large amount of information is possible in a systematic way. And this stored information can help doctors another medical practitioners make well-informed decisions at the right time. They can access data whenever they need and make decisions about treatment accordingly. Also, this way a great amount of time and money, which is normally spent on identifying and collecting data, gets saved.
2 Up-to-date Strategic Planning
With the use of big data in healthcare, healthcare givers can analyze the patients' data and strategically plan for care management. They get proper and detailed information about the patients' health. Then they analyze their patients' checkup results and try to find out if there is anything that discourages people from engaging in treatment. After reviewing everything they can make they can strategize their care delivery in a better way and make an addition of more units (if needed) to the problematic places.
3 Real-time Notification
With real-time notifications, doctors can make perspective decisions in the treatment process. Many tools collect the patients' health details that can be monitored by the doctors afterward. With constant monitoring and real-time alerts, the doctors can be aware of their patients' health and take an immediate respective step to treat any sudden illness whenever needed.
4 Improved Patient Engagement
With the patient monitoring system, you can encourage the patients to take an interest in the smart tools that record their daily eating or sleeping habits, heart rates, blood pressure, etc. All these important details can be combined with additional tractable information to find out possible health menaces. You can make the patients directly involved with the monitoring process of their own body, and eventually, they feel encouraged to maintain a healthy lifestyle.
5 Electronic Health Record (EHR)
This is one of the major applications of big data in healthcare. With EHR patients can access their medical records like test reports, prescriptions, etc. Maintaining the rapidly increasing patients' data becomes easy to maintain and access with Electronic Health Records.

6 Predictive Analytics
The application of big data in healthcare allows doctors to predict health risks and plan further procedures accordingly for the patients' betterment. Especially the patients with complicated health problems and multiple medical conditions get the best care from the predictive analysis by doctors. Also, in assistance with big data, doctors, nurses and administrative staff can go through a pattern related to patients' visits and admissions. After that, they can predict the rates of visits and admissions for the future. This way they can understand whether there is any need for putting on extra staff to manage everything. As a result, patients get better care and the system gets streamlined without any wastage of money.
7 Enhanced Security
You can prevent fraudulent activities in an organized way by streamlining data. Also, you can improve cybersecurity and protect data in assistance with firewalls, encryption technology, antivirus software and more. Nowadays many health organizations have already started using big data analytics to keep everything threat-free by finding out the changes in network traffic or any other type of suspicious behavior that may cause a cyber attack. Moreover, they use analytics to keep track of insurance claims, allowing patients to receive better returns on their claims and the medical practitioners to get paid in a faster way.
8 Prevention of Unneeded Emergency Room (ER) Visits
By preventing the frequency of emergency room visits of patients reduces healthcare costs. And it has been noticed unnecessary visits to the ER sometimes do not bring any better results for patients. With big data the doctors can access every patient's previous medical records, therefore they can start the treatment of any sudden illness of those patients (if needed) as early as possible. This way the analysis can be completed within less time at less cost.
9 Seamless Hospital Administration
Gone are the days when the day-to-day administrative procedure used to seem mundane for the staff as well as the caregivers. Now in assistance with big data by reducing the expense of careful calculation, analyzing information from different sources, delivering the finest medical support and managing the at-risk patients, you can make your healthcare administration smoother than ever. The health caregivers can manage data from different sources and deliver insights about the way of planning crises like any natural calamity or epidemic outbreak.
10 Healthcare Intelligence
You can apply big data to harnessing the benefits of healthcare intelligence applications. As a result, your healthcare organization or hospital and payers can create smart business solutions and increase the possibilities of getting competitive advantages.
Wrapping it up
Healthcare and big data are intensively involved with each other. The implementation of big data has become necessary to boost success for the healthcare industry. It doesn't only help the healthcare givers provide better care to patients but also make the whole industry's marketing touchpoints more defined and integrated.
So, are you a startup enthusiast in the healthcare industry? Then start applying big data in your services today!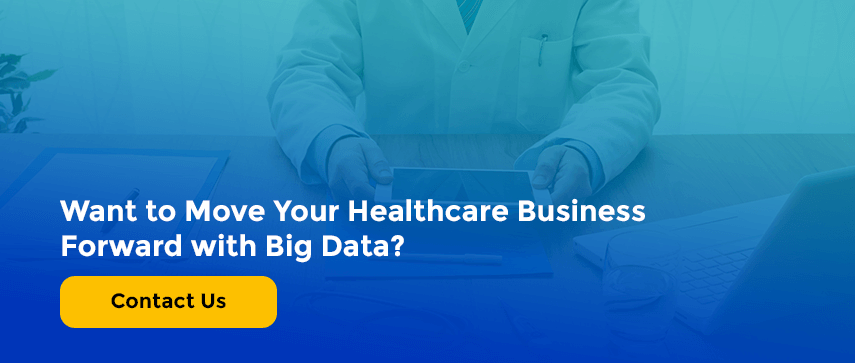 Author's Bio

Shailendra Sinhasane (Shail) is the co-founder and CEO of Mobisoft Infotech. He has been focused on cloud solutions, mobile strategy, cross-platform development, IoT innovations and advising healthcare startups in building scalable products.