The current COVID-19 pandemic has shaken the healthcare organizations at an enormous level. Healthcare practitioners and other providers have been the frontline warriors amidst this unprecedented circumstance and experiencing the maximum pressure of treating their patients. CMS compliance requirements and deadlines have been creating a wave of uncertainty and pose a challenge for patients and health organizations when it comes to secure healthcare data exchange. Changing technology, complex data sets, and new use cases to enable Patient Access, Provider Directory, and Payer-to-Payer Data Exchange functionality have all become vital from being "required" rather than being "necessary".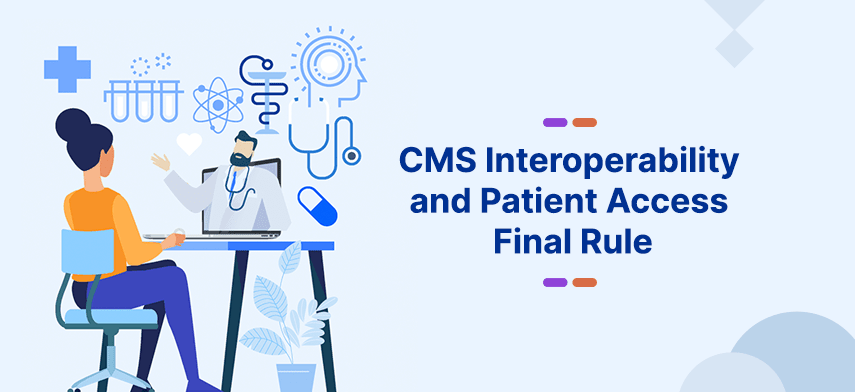 Today, most healthcare organizations have data in electronic health records (EHRs). Pharmaceutical companies are also developing pathways to include patient experience back into their research and findings as a part of their standard processes. API adoption, use of cloud, dedicated resources, skilled staff are all essential when it comes to preparing for broader data exchange.
How CMS Can Help Overcome Interoperability Challenges?
As per a report from Deloitte, "In January 2019, HL7 released the fourth version of FHIR. This standard method of exchanging health information electronically focuses more on breaking down data into modular components and is designed specifically for web environments. Thus, it can work for mobile phone applications, cloud, and EHR data".
As governments announced the strict home-quarantine and social distancing protocols, the chronically ill and elderly members faced the challenge of not receiving proper care, which led to further health deterioration. Medicare beneficiaries are turning to Medicare Advantage plans to help cover the gaps with the CMS interoperability and patient access final rule. Most importantly, members were unable to receive the proper information regarding the development of their health including having a seamless member experience due to fragmented communication systems. For healthcare organizations, security on information and private data is also another challenge, as cybercrime is gaining momentum. Implementing FHIR-based Interoperability Gateway Enhancing Overall Data Exchange Flowing Across Systems and Stakeholders can help everyone in the healthcare ecosystem.
The Centre for Medicare and Medicaid Services first launched the interoperability and patient access rule on the 9th of March, 2020 but had to push the launch date to January 2021. As payers require time to put forth the data from January 2016 on their system. The technological changes in the healthcare system have been inevitable. The interoperability and patient access rule put forth by CMS are primarily focused on serving the patients first. Here are the key elements with the timeline: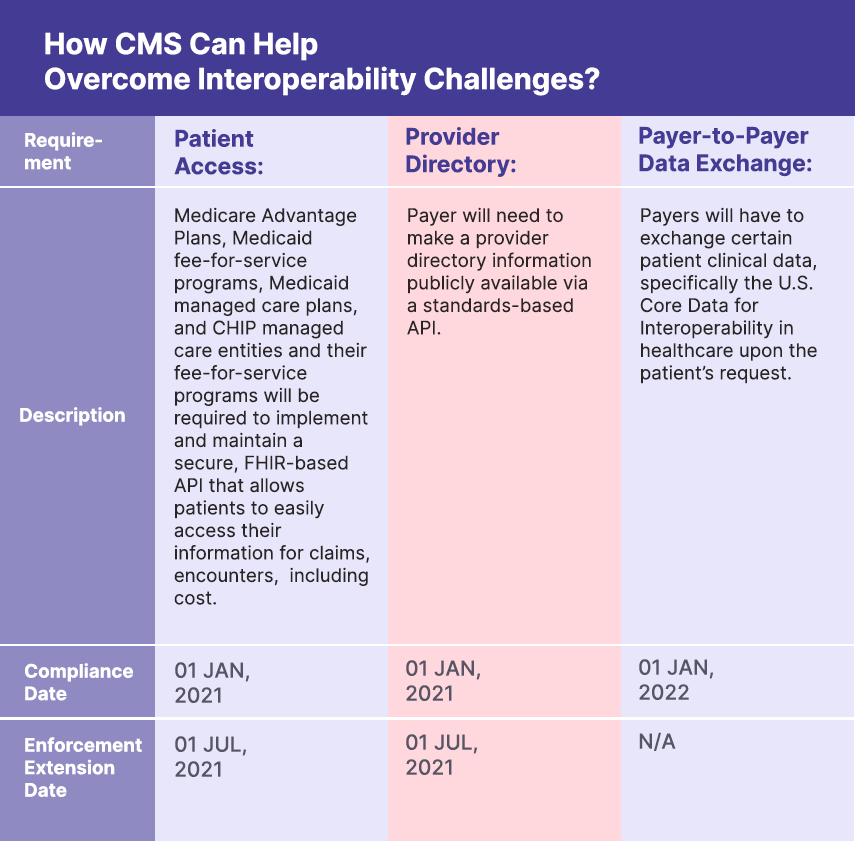 Enabling Interoperability And Patient Access Data Through Digital Transformation
As stated before, CMS interoperability and patient access final rule is reducing the burden of providers, improving prior authorization processes, and promoting patients' access to health information. Including enables them to access their health information including taking the cumulative information of their health records in case of a change in the payer.
The digital transformation has brought in a revolutionary change in the health sector. Access to health information, prior authorization processes, and exchange of health information across organizations can be done without any delay with the swift digital integration of digital solutions. It enables:
Transparency of health data exchange among multiple stakeholders
API Integration and better management of data
Patient experience, and seamless care coordination.
Better Provider-to-provider collaboration
Better Provider-payer relationship
Investing in FHIR-based Interoperability Frameworks Helps to Ensure Fast-track, Cost-effective Implementations for Better CMS Compliance
Mobisofts deep expertise in healthcare solutions and understanding of the fundamentals in healthcare compliance policy, data formats, supporting the required technological standards, including implementation guides, has been evolving to adapt to any changes to meet the regulatory requirements. Understanding HL7 FHIR implementation based integration is deeply engraved into our healthcare product development processes when it comes to serving varied healthcare clients including payers.
Health plans such as Medicare Advantage plans, CHIP managed care plans, and other Medicaid programs can capitalize on their investment using our solutions for the interoperability requirements. Hence, maximizing the value of the data being exchanged to achieve their performance goals. Our FHIR-based data modeling can support enriched data to be fed to other care organizations, facilitating greater continuity of care by the receiving organizations. At the core is our understanding that streamlined access to information is essential which payers need to provide and communicate with various stakeholders involving below key attributes:
Foundational Technologies
Data / Data Sets
Supported Frameworks
Implementation Guides
The implementation of the interoperability rule promotes a resilient infrastructure, that maintains all the necessary databases of the patients, providers, and payers. The security protocol is at its highest, and layers of firewalls are built to prevent cyber-attacks on these files. Healthcare organizations have faced mounting pressures due to fragmented systems, multiple software, and no means to track and maintain data that can be shared seamlessly across or between the required stakeholders. The implementation of the interoperability and patient access rule ensures patient information and security support. It enables payers to implement these rules while covertly strategizing for the COVID-19 pandemic.
Wrapping Up,
The interoperability and patient access rule presented by CMS has enabled better health information exchange bringing accountability among payers when it comes to patient's health records. As per CMS, "The Interoperability and Patient Access final rule (CMS-9115-F) put patients first, providing them with the access to their health information when they require it the most, and in a way, they can best use it". Mobisoft's integrated health solutions empower patients, providers, and payers to manage health information securely keep healthcare compliance and regulations in mind.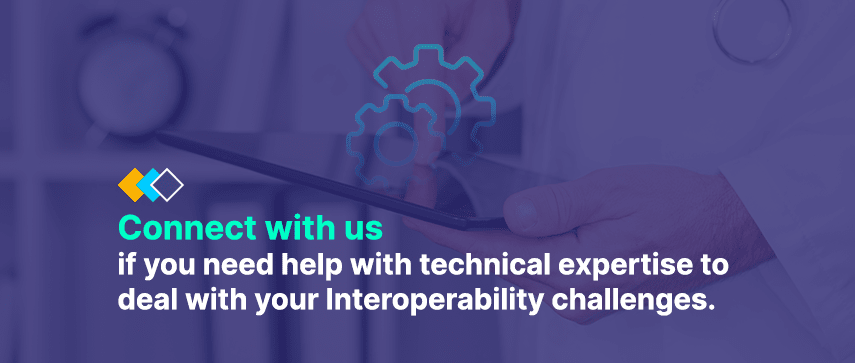 Author's Bio

Ayushi Patel is the Director of Strategy & Innovation at Mobisoft Infotech. She leads the strategic partnerships and initiatives in the healthcare division. Her experience includes healthcare administration, business development and sales, and customer success management.