COVID-19 has brought every nation to a standstill. Minorities are around five times more likely to experience adverse COVID-19 effects connected to social determinants of health, which might increase patient comorbidities. Through improved health management systems, clinical care teams are now able to get data on race, ethnicity, sexual orientation, and gender identity.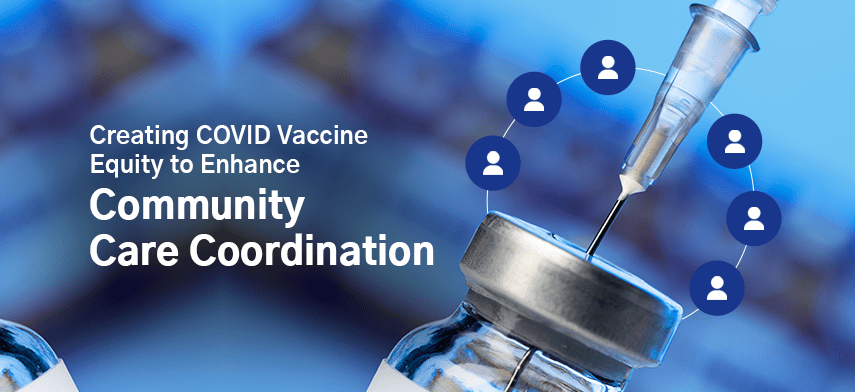 As o February 2021, SARS-CoV-2 and the accompanying COVID-19 pandemic had afflicted over 106 million people worldwide, with over 2.31 million critical cases. This data will help make better decisions that ensure Covid vaccine equity. During the epidemic, hospitals are stepping up for collecting data to better understand the impact of COVID-19 on the many communities they serve. They are using this information to target their efforts to increase health care equity.
John Hopkins Medical, for example, has created a new data tool called a vaccination priority dashboard to help people suffering from disabilities to figure out if they are eligible for the COVID-19 vaccine. The website, which was created and maintained by researchers, students, and activists for individuals with disabilities, intends to educate and vaccinate the disabled community and provide legislators with data that will help them improve communication strategies in healthcare.
COVID Vaccine Equity: A Necessity for All
Recovering from a tragedy like the pandemic will be difficult, and there won't be a "one-shot" or "two-shot" remedy. COVID-19 has exposed the country's inequities that are divided along socioeconomic and racial/ethnic lines. Proper recovery will necessitate the repair of damaged systems and creatively address long-standing inequities. Health care delivery systems can help to overcome these inequities by:
Facilitating access to information on chronic disease management and services.
Assist patients via notification reminders, self-care management, and hospital-at-home programs.
Increase the availability and accessibility of COVID-19 testing and vaccination for disproportionately affected communities.
Collect and report race and ethnicity data on all patients, educating staff and patients about the importance of this information by ensuring that communities affected by COVID-19 have equitable access to testing, treatment, and vaccines.
Increase involvement with reputable communities, faith-based organizations, and institutions with ties to the local community.
All COVID-19-related services are to be provided in a culturally appropriate manner, according to the patients' requirements.
Employees at all levels of the organization should be trained to recognize and interrupt all forms of discrimination.
Addressing Covid Disparities within Racial and Ethnically Minor Communities
The pandemic has unequally affected the racial and ethnic minorities, tribal communities, and other varied groups. Due to this parity, many uncertainties have been observed regarding how we can successfully diagnose, treat, and prevent it. The following are examples of specific efforts to resolve vaccine confidence concerns:
Organizing listening sessions with a group of health professionals and other stakeholders to learn about the gaps and needs of underserved populations and sharing information about COVID-19 activities.
Increasing the understanding of different types of clinical trials.
Providing COVID-19 communications to the stakeholders every week.
Hosting webinars and external links disclaimer to educate the public about the vaccine approval process and essential information for minorities.
Challenges Faced by Racial, Minor, and Ethnicity Communities
Vaccination access and acceptance are hampered by various social, geographical, political, economic, and environmental concerns, which adversely affect racial and ethnic minorities. Some of these elements include:
Gaps in education, income, and wealth

Access to jobs and working conditions

Discrimination based on race and other factors

Several flaws in healthcare accessibility including patient transportation services

Conditions in transportation access and vaccine adherence
Because of these obstacles, certain people of color, minorities, and different ethnicities are less likely to adhere to vaccine equity due to discrimination, lack of knowledge, confidence, and education. Due to these issues racial and ethnic minority groups like American Indians and Alaska Natives, have been more adversely affected by COVID-19 than non-Hispanic people. Vaccination rates among American Indians and Alaska Native people are the highest among racial and ethnic minority groups due to the various integrated vaccination programs that prompt actions towards health care equity post the pandemic.

Actions Prompting Health Equity Post-Covid-19
Hospitals and health systems are tackling the health equity issues raised by the crisis in various ways. Here are five ways stakeholders and hospitals are offering community care coordination throughout the country.
1
Educating the patients
Hospitals and health systems are educating their patients and communities on COVID-19 prevention, social distancing, and self-isolation. Organizations and stakeholders are reaching out to different ethnic and racial communities and providing them access to care delivery services by relying on reliable sources of information. Hospitals and health systems are consistently reminding and informing the public regarding the accessibility to care coordination and care delivery services, offering medical knowledge, and providing round-the-clock treatment to those who need it.
2
Community partnerships
Many health and healthcare facilities and systems are bolstering preventative efforts by using existing community connections. They are relying on partnerships to get messages delivered to communities that may not have access to local newspapers or public gatherings to know about the latest developments in their communities. Various organizational leaders are providing services through videoconferencing and emphasizing the necessity of staying at home. Food pantries are disseminating important health and preventative information, and community health professionals are delivering educational materials, medicine, food, and other necessities to those in need.
3
Strengthening patient data collection enhancing minority trust
Sexual Orientation and Gender Identity (SOGI) and Social Determinants of Health (SDOH) assists clinical care teams in making well-informed decisions and connecting patients with resources to address social needs and improve vaccine equity. In lieu of this pandemic, hospitals investing in patient data collection to better understand the impact of COVID-19 on the many communities they serve and use the information to improve their efforts in increasing health equity. The data is also used to improve communication strategies in the healthcare sector.
4
Advocating for COVID-19 disparities to be addressed
On April 16, 2020, the American Heart Association, the American Medical Association, and the American Nurses Association encouraged the Department of Health and Human Services to deploy its agencies to detect and resolve inequities in the federal response to COVID-19. The organizations wrote a united letter urging more testing to be available, guaranteeing fair treatment, and distributing timely, relevant, culturally acceptable, and culturally sensitive public health information. America's hospitals and health systems are urging federal lawmakers to identify areas where inequities exist and to assist in closing these gaps quickly.
5
Mass distribution of required information
Hospitals and health systems continue to improve equality by sharing what they've learned with their peers who serve communities of different sizes, demographics, and geographic regions. The American Hospital Association (AHA) invites health care providers to submit their front-line experiences in an online hub where they compile these bright spots, best practices, and resilience tales. We can amplify outstanding ideas for the more significant benefit by working together.
Road to Recovery for Racial and Ethnically Minor Communities beyond COVID
COVID-19 will have long-term physical, psychological, and financial consequences. As a result, the COVID-19 vaccine distribution program cannot be considered the last step toward "normalcy." Instead, it should be viewed as the first step toward a more comprehensive recovery that can and should include significant social change. The community envisions the fair distribution of SARS-CoV-2 vaccines as a springboard to more fundamental efforts like developing partnerships and initiatives with communities and people left out of public health and healthcare decision-making.
The COVID-19 vaccine launch is confronting these legacies and prioritizing vaccine and health care equity as its primary focus. We expect that this will result in a fundamental shift in how public health is practiced in the United States and substantial investments inequitable public health action. To give a few examples, these expenditures may include training a new workforce of community-based workers to assist with testing, tracing, immunization, and other post-pandemic tasks, as well as increased support for community health centers.
Wrapping up,
The pandemic enhanced the exposure of various inequities that divide along socioeconomic and racial/ethnic lines. Health care management systems are building a roadmap of assistance for healthcare providers to record important information regarding all citizens. This is easing the way hospitals and healthcare providers offer services. The implementation and integration of digital healthcare solutions and virtual care services amplify the coordinated documentation of health data. The electronically implemented management system is now futureproofing health management systems in delivering better care coordination and care delivery to racially and ethnically minority populations and communities.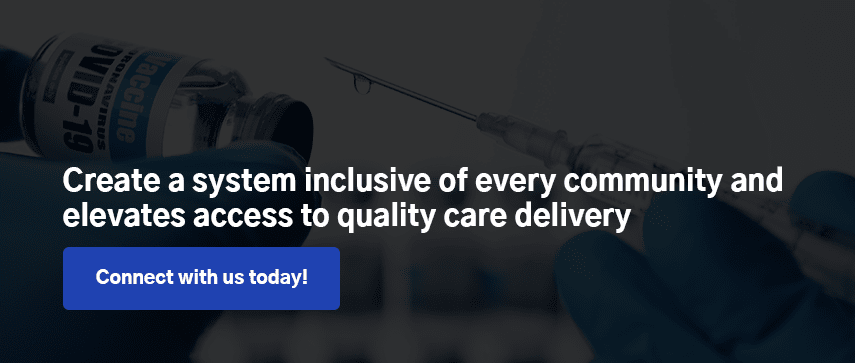 Author's Bio

Shailendra Sinhasane (Shail) is the co-founder and CEO of Mobisoft Infotech. He has been focused on cloud solutions, mobile strategy, cross-platform development, IoT innovations and advising healthcare startups in building scalable products.