When was the last time you checked a piece of news about healthcare data being hacked? The healthcare industry is not out of danger caused by data breaches. In fact, the industry is increasingly targeted by cybercriminals nowadays. According to a report, "data breaches have been increased by 12% within the past five years, with the healthcare industry experiencing the highest costs at $6.5 million on average per breach."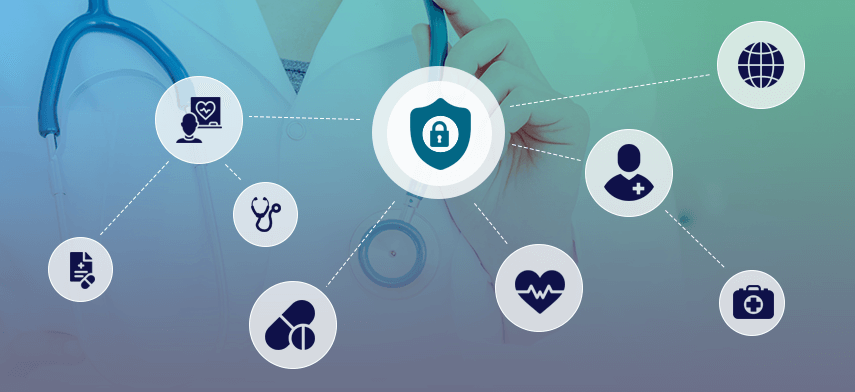 Therefore, healthcare practitioners cannot just take the matter of cybersecurity lightly. Time has come when they must give importance to it and invest in bringing betterment in digital security.
In today's post, I am going to give you a complete overview about cybersecurity in healthcare industry – the threats caused due to cyberattack, the major cybersecurity risks in the medical sector, the possible reasons for which medical data gets hacked, and above all how healthcare industry can improve in the field of cybersecurity and protect their patients information. So, without further ado, let's start the discussion.
Major Threats Caused Due To Cyberattack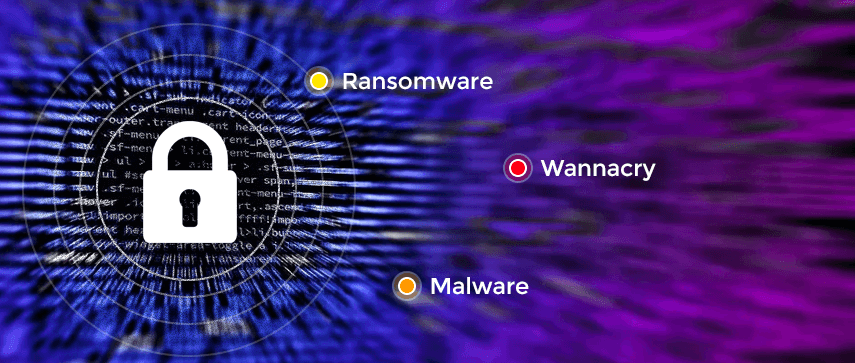 Electronic Health Records (EHR) include various details about patients, such as the test results, medical history, etc. Thus, securing a health organization network is a major IT concern. Electronic Health Records have made it possible for healthcare professionals and insurance agencies to share important details. As a result, both can coordinate and facilitate insurance matters in an easy way. Indeed these records have helped the medical professional collaborate for meeting patient's needs efficiently.
However, this interconnected nature of today's healthcare industry has a downside too. It creates digital security risks. The shared medical details have improved the patient care process. But the same thing can put these patients at risk as well. Wider the healthcare network becomes, the more useful it is in delivering high-quality health care, but its details also become more inviting to cybercriminals.
But why healthcare centers have become easy targets for cyber threats?
There are a few reasons for this:
Healthcare networks can contain important financial information apart from patients' medical records.
The network has entire personal details of everyone in some form, as there are hardly any people who do not consult a healthcare provider.
The way Electronic Health Records are interconnected, it signifies that hackers can have access to the information that can be collected under various patients' names for a long time. Sharing these details is important for delivering the best possible care to the patients, but the same thing also makes all the networks very vulnerable targets for hackers.
And this vulnerability leads to compromise among the patients' data. Due to lack of management, EHRs and other valuable details can fall into malevolent hands.
Below Are Some Possible Cybersecurity Threats:
1
Employees
Access to the patients' information is easily available from the medical staff. There is no guarantee any employee will not illegally access the sensitive information. The stolen information can be mishandled by criminals in many ways. They can do identity theft, make fraudulent purchases, or blackmail people with such information.
2
Phishing & Malware Schemes
These can plant malevolent scripts on a computer or steal sign-in credentials. And as a result, the whole network gets badly affected. One of the most common malware schemes is requesting sign-in information through emails from websites. Once a user gives the sign-in credentials, the hacker can sign in to the system. Diverse kinds of viruses will store the records-related information and automatically address it back to the actual host or allow it to get in action later.
3
Vendors
Medical professionals often have to work with different vendors without being aware of the associated risks. For example, if a cleaning agency is hired by a hospital, there is a possibility of that the agency's employees get access to the hospital's computers. While the personal details of patients should be safeguarded in such a way so that not all employees can view, it can not be guaranteed to keep the details completely secure since cleaning and other maintenance are important for keeping a health organization's environment healthy.
4
Smartphone Devices
The medical facilities that allow sign-ins through mobile phones do not always need the phones to meet the security standards. This increases the vulnerability of their networks to cybercriminals. Also, stolen or lost mobile devices, which once used for accessing any healthcare facility, act as threats. If a lost or stolen phone comes in the wrong hands, the user can access that phone's old or stored sign-in details and access the system. And such malicious action makes the process of resealing the data breach challenging.
5
Open Computer Access
Unlimited access to computers present in healthcare organizations can increase risks. If sensitive details about patients are stored in these computers and hackers get access in an unauthorized way, phishing attempts can be done easily, and hackers can have a gateway into the sensitive areas of the network.
6
Insufficient Discard Of Outdated Hardware
Old outdated hard drives and hardware that are used for accessing a network with credentials or electronic health records do not guarantee any security for those details even after the deletion. It has been noticed that after deleting the data and reformatting the devices, recovering the data is possible. In short, with outdated hard drives, anything that is once saved is always vulnerable.
Tips for Healthcare Industry to Be Improved in the Field of Cybersecurity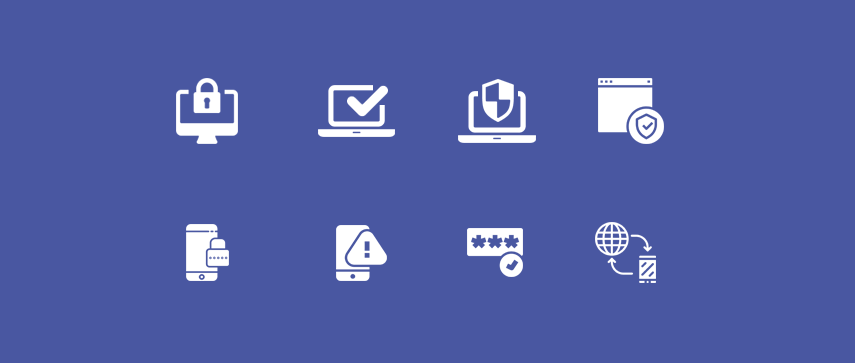 Build Proper Security Culture

By educating the users in a healthcare organization about the importance of keeping information secure, you can change the old careless habits and practices of the staff automatically. If your organization does not have a security culture, it is impossible to support and increase information security. Every person in a healthcare organization should have a vision of keeping information secure so that the practices and habits become automatic. You can conduct a training and awareness program for the staff frequently. Remember, having accountability and owning responsibility to keep information secure should be the core values of your healthcare organization. Protecting your patients through proper data security practices is as important as maintaining the hygiene of the healthcare organization.

Maintain Right Habits For Computer Usage

Make sure the computers where all the records are stored should function properly. Configuring the software of such computers should be done accurately. If there is any software application that is not important for running the computer to access medical data, uninstall it. If you are installing new software, avoid accepting any default configuration. Go through every option, understand the options, and ask for technical help if needed. If there is any remote file sharing option, disable it to kill the possibility of unauthorized access to files. You should also maintain the software and operating system carefully to make your computers run smoothly for a long time.

Use Firewall

Using a firewall is important for protecting computers from any malicious intrusions from outside. It inspects all the messages coming from outside sources (internet or local network) and prevents the intrusion of anything malicious. A firewall can configure both in hardware and software. It is a complicated process. Therefore you should ask for technical assistance to do it successfully and keep your computers protected for further usages.

Install & Update Antivirus Software

Just like a firewall, installing a good antivirus software is also important to keep the computers protected and the information stored in them secure. An antivirus software finds and destroys anything malicious that has already been entered. After storing the health records, installing antivirus software is essential. And updating the software from time to time is also important to make it run in an error-free way. Most antivirus software shows reminders for such updates, some are configured to get updated automatically.

Secure Mobile Devices

I have already discussed how mobile devices can act as threats in the healthcare industry. Be it a smartphone, tablet, laptop or any other portable storage media device, every device should be used in a secure manner to protect electronic health records. Devices that cannot support the encryption of data should be banned from accessing and handling EHR. If in any emergency, you or your staff have to take a laptop storing EHR out of a secure space, make sure the records are secured in the hard drive via encryption.

Prepare For Unexpected Situations

Important healthcare details should be protected against all unexpected events, such as natural calamities, fire, etc. the two crucial parts of this practice are – keeping backups of the details and having a recovery plan. Keeping backups is important not only for securing the data but also for restoring it quickly and correctly whenever needed. One of the commonly used backup options is cloud computing that requires zero investment in hardware and little technical skill. On the other hand, when you have a recovery plan at the time of emergency, you know exactly what to do to protect and restore the data.

Use Strong Passwords And Keep On Changing Them Regularly

No matter which operating system you are using, make sure it is protected with a strong password. There is no guarantee that a strong password can completely prevent hacking activities, but it may slow the hackers down and also discourage them. Moreover, a strong password with effectual access control restricts casual misuse. Therefore think strategically and create a strong password for your system. Also, keep changing the password from time to time to improve the protection.

Restrict Network Access

Make sure any of your employees install or configure any software or application without prior approval from the authorities. Also, the signal of a wireless network should be secured so that only those who have permission to access the health records can pick up the signal. Moreover, make sure the router operates only in encrypted mode.
Final Thoughts,
Improving cybersecurity in healthcare has become a very important factor in today's time when hackers are constantly targeting this industry. The above discussion has given you a profound idea about cyber threats and the possible risks a healthcare organization can face. Also, it helps preparing a defense against cybercriminals.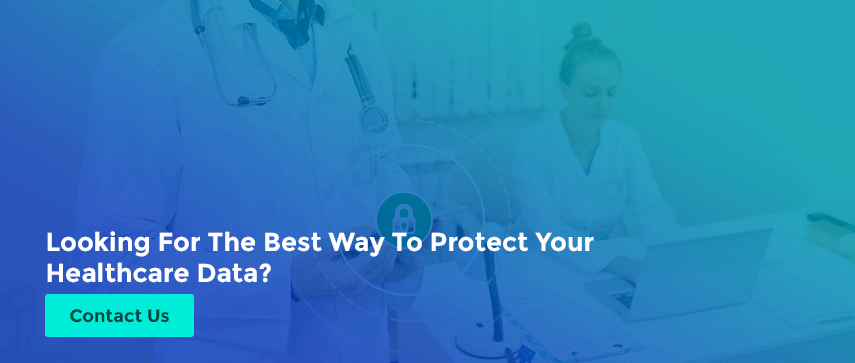 Author's Bio

Shailendra Sinhasane (Shail) is the co-founder and CEO of Mobisoft Infotech. He has been focused on cloud solutions, mobile strategy, cross-platform development, IoT innovations and advising healthcare startups in building scalable products.