Before diving deep into the mobile app deep linking it's very important to know what does deep linking actually means? a deep link is a link that takes you to the content page rather than the landing or home page of the website.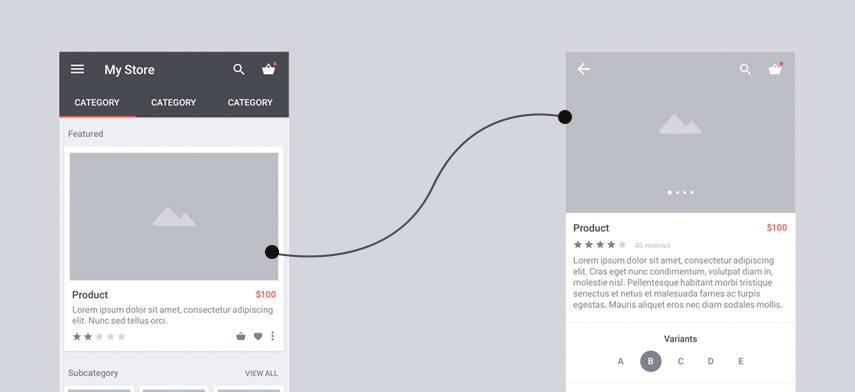 Mobile app deep linking is the process of using Uniform Resource Identifier (URI) that links to the specific location within the mobile app than simply launching an app. For example, you want to send or share the picture and description about the new watch from some app, you can send your friend directly to the watch inside using deep linking. Without making them go to the home page and then find the watch.
It directs the user only to the relevant content, rather than taking him to the home page of an app. Here are the types of mobile app deep linking.
Standard Deep Linking
It directs the user to the particular part or content of an app using app URI. But it will work only if the app is installed on the mobile.
Deferred Deep Linking
It direct users to the specific content or part of your app if an app is installed. If an app is not installed then it directs the user to the app store.
Contextual Deep Linking
It serves the function of both Standard and Deferred deep linking, along with these it offers more accurate tracking and better relevancy to users.
Why Mobile app deep linking?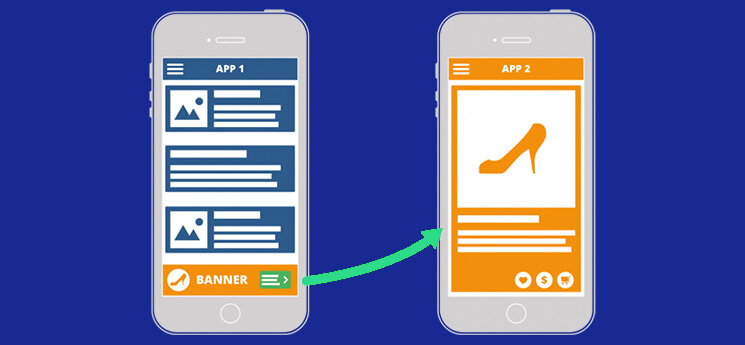 Mobile app deep linking enhance the user experience, improve onboarding process of user, and drive engagement. Users can easily access specific content via deep links without navigating. With mobile app deep-linking, you can customize onboarding experience, for example, with the help of contextual deep linking you can send personalized app invites and include offers on user onboarding flow.
Deep linking improves activation rate, retention rate, it can help re-engage user who has not been active for a long time. You also need to plan your deep linking structure that takes the user directly to the content without any logins required or other pages displayed, as this will help you to increase user engagement. You should take steps that are required for functionalities and features to work in your app, for example, deep linking should send users to the screen where they can perform the action.
How to create deep links in your mobile app?
To create deep links in your mobile apps, start by designing campaign pages that showcase the value of your product and services. Deep links are made using Uniform Resource Identifier (URI). URI contains information, that when referred to, launches a specific screen in the application.
You need to create customized URL scheme, in order to create deep links. The scheme name should be unique to your brand to avoid any conflict across various applications. Scheme name needs to be registered with the operating system. You can establish deep links in your Android or iOS app, once you have decided pathways to the destination or task in an app.
Deep links are usually made of two parts: a scheme and a host and path. App URIs also include a 3rd part: the app package ID. Your URL may also include a tracking parameter.
Android developers can refer to 'Enabling deep links for app content', which contain entire process on the official site. iOS developers can use Bolts Framework, and for details about the Framework they can refer to GitHub.
How does it work?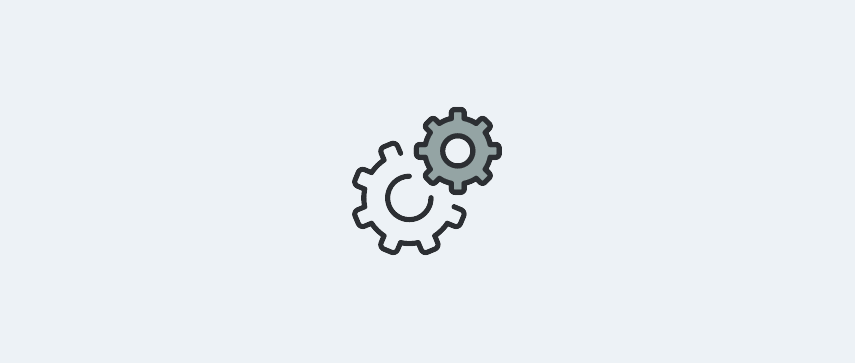 Mobile app marketers convince users to open the app number of times providing the specific content using deep links. They also use the best channels to drive traffic like social media, emails, SMS etc.
An advanced form of deep linking can also be used known as deferred deep linking. In deferred deep linking, User receives URL that tries to open the app from user's device, and if this doesn't work then it opens the App store to install the app. After installation, in order to open the specific page, it needs a deep link service provider, who will fetch the deep link which was used to install the app.
Who can benefit most from the deep linking?
Shopping apps, Music, travel, fitness, and hotel booking apps have the ability to send users to the specific product they are looking for, offer or promo page can affect conversion rate, as the user can be taken to a certain page instead of the homepage, which eliminates the whole navigation process.
Deep linking is also used to re-engage and bring users back to the app, driving conversion rate and ROI. It can also help to strengthen your marketing, for example, retailer can use push campaign by offering 20-30% off to the target audience, with help of deep link, these target users could be taken to the place where they can buy the product/service from that page itself, instead of going to another page.
How to improve your deep linking?
You need to do a quick analysis. Identify how many inbound links do you have? How many goes to home page and sub pages? Which are the subpages you want to promote?
Once you have an answer to all the above question, you can begin the process to improve your mobile app deep linking. Things you need to analyze in detail are
How many inbound links do you have for subpages?
How are these pages currently ranking in the search engine?
Are you creating deep links for the right subpages that will interest users?
Check the bounce rate of these pages to see if you need to improve anything
Do your main subpages contain links from the homepage?
You can use deep linking with in-app messaging to guide the user to a new screen that they have never seen before.
Is deep linking the future of mobile marketing?
Deep linking is the essential tool for mobile app marketers, still many marketers are missing opportunity to drive traffic using deep linking. According to BI Intelligence report, out of 84% of websites that offer an Android and iOS mobile apps, only 30% and 19% have integrated deep linking. Deep linking offers an opportunity for companies to improve their mobile strategy and marketing. Deep linking can help marketers increase conversions, improve user experience and engagement, optimize marketing campaign etc.
Deep linking also helps marketers to highlight the area or the part in an app which does not receive much traffic, Google also indexes deep links within apps, so more of your content can be found from the search engine. New studies show that mobile users download eight new apps per month, this has made app re-engagement more difficult. However, deep linking offers more personalized experience. You can re-engage users by seeing their past actions in your app, like their preferences, their purchases, and deep link them directly to those pages by introducing some offers and discounts.
A deep link is not just limited to your own app, all major social apps support deep linking where your brand has the presence. Making deep linking an integral part of your mobile app will be a key to success in future and with deep linking, you can create the level of engagement like never before.
Author's Bio

Shoeb Ahmad, with an experience of 22 years in Digital World, heads Digital Marketing at Mobisoft Infotech. He has a rich experience in SEM, SEO, Social Media & other verticals of Digital Media. He also has been a consultant for a variety of industries, enterprises & startups. He loves reading & traveling. He often writes on various forums since he believes 'Knowledge increases by sharing.'