The development of digital health solutions during the pandemic observed that the crisis played a crucial role in acting as a catalyst for speeding up the process of adopting digital health technology. The growth of investment rate in health tech and IT is predicted to grow beyond this decade. The advancement of digital health solutions is mainly aimed at facilitating care delivery services.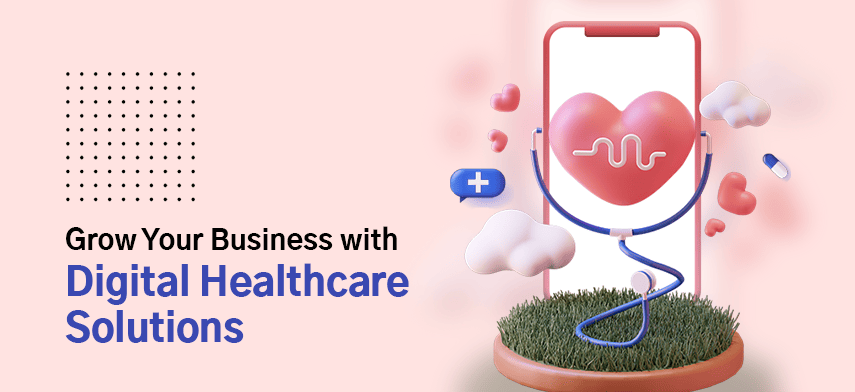 Virtual care delivery via telemedicine and telehealth services enhanced remote patient monitoring and it is expected to improve healthcare accessibility in 2022. The figures observed in investment for 2021 with a compound annual growth rate of 28.5% CAGR and it is expected to grow to USD 650 billion by 2026. The demand for telehealth services as digital health trends shows an increase for integration of "companion" solutions, IoMT, remote patient monitoring, and enhanced wellness. With digital transformation becoming more patient-centric in ts approach, unlocking the patient data is stated to be crucial for idea implementation like Digital Therapeutics and a constant shift towards value-based care services.
Integrating Digital Health Solutions Enhancing Healthcare Accessibility
The healthcare sector is still facing various challenges, especially the disparities in health equity are still prevalent across the US. despite the continuous confrontation with healthcare challenges, digital health solutions and growth in innovation offered an optimistic opportunity in the healthcare digital transformation. Integrating digital health trends is set to drive success in 2022. Entrepreneurs in the healthcare industry are prioritizing a renewed and rejuvenated focus on customers by delivering innovative care models and a keen focus on combating healthcare inequity.
Integration of digital health solutions can position the right form of transformational healthcare delivery while addressing the key challenges that are constantly plaguing the healthcare industry. Hence, healthcare outcomes are enhanced and improve better delivery results for stakeholders of the healthcare ecosystem.
Digital Health Trends: Focusing on Consumers with Digital Innovation in Healthcare
2022 is the year where the competition is focused on consumer attention across the digital health solution sphere. It is set to be intense and engage consumers in the saturated market. Healthcare leaders are strategically seeking beyond Social Determinants of Health data and considering a holistic approach for the consumer's profile, demographic data, medical history, and other factors.
When implemented correctly, digital healthcare solutions can assist in shifting the care delivery model from a protocol-based approach to an enhanced patient customization approach. Some of the digital health trends include:
1
Hybride Care Models
Home-based care delivery models including telehealth, remote patient monitoring, and telemedicine have paved their way into patient care accessibility. Patients have shown their interest in telehealth services and are not expected to go back to the brick-and-mortar system of traditional healthcare visitation. Designing care delivery models in 2022 portrays what entrepreneurs in the healthcare industry should focus on and prioritize. Sequencing on hybrid care delivery models meets the demands of patients, whether at home or in a hospital facility. Fine-tuning the shift to hybrid care can also focus on text-based care delivery instead of video conferencing or phone appointments via telehealth services. This enhances the patient care coverage and provides necessary alternatives to ensure patients receive the necessary care delivery whenever they deem it necessary. Extending care delivery with the hybrid approach can help to reach the patient population residing in rural and underserved areas and increase access to healthcare delivery.
2
Personalization of medicines and Digital Therapeutics (DTx)
Implementation of digital therapeutics in healthcare delivery saw significant growth in funding for 2021. The interventions of startups in delivering medical evidence-based software management and offering treatment for a broad spectrum of diseases and ailments have reported higher surging investments from healthcare entrepreneurs. Digital Therapeutics (DTx) will continue to be a digital health trend by providing treatment for chronic conditions, making digital health solutions scalable and flexible. DTx allows delivery of care to disconnect in a certain way that enables patients in receiving care both asynchronously and remotely, without constant provider interventions. For prescription digital therapeutics, coverage paths diversified in 2021, enabling escalation of regulatory approvals. Digital therapeutics is a digital health technology that increased buy-ins for healthcare stakeholders, inclusive of payers and providers by integrating and building enhanced payment models around their digital care delivery models.
3
Digital innovation: An invisible source of healthcare growth
Disruptive technologies in healthcare where a ton of digital innovation flooded the healthcare market. This has caused some visible disruptions but also had an impact on the healthcare industry. Maximum digital health technologies are entering our lives through metaverse and computing technology. The multitudinous changes have been subtle, but these digital health technologies are changing our everyday lives drastically. It is impacting the healthcare landscape and changing the workflow of the system by providing a socio-technological impetus of progress. Digital innovation in healthcare can be termed as an excellent opportunity to look beyond the digital health transformation and implement digital health solutions in your business.
Improving Health Equity with Digital Health Technologies
Digital health solutions and the introduction to telehealth services have indefinitely improved health equity in the delivery of access to care services. Digital health tech is proactively assisting the healthcare market in enabling and enhancing access to quality healthcare for different communities that were marginalized or underserved.
The complete impact of digital health technologies has a driving ability in fostering inclusivity across age, race, gender, and to close the care gaps in primary care delivery. Maintaining health equity also includes freeing providers from extensive time consumption and disables repetitive tasks. Hence, allowing them to concentrate on offering a more patient-centric approach and providing customized medication management. digital innovation in healthcare is allowing healthcare leaders to collaborate and expand the research capabilities for digital health solutions. Looking beyond the current capacity of care provision, digital health solution is set to ensure delivery of value-based care and improve the health outcomes for patients.
To delve deeper, let's understand how improving health equity can enhance the offerings of digital health solutions.
1
Re-evaluating the healthcare fundamentals
To achieve health equity, it is vital to re-evaluate the fundamentals of healthcare technology integration. Focusing on digitizing the existing traditional healthcare modules can be time-consuming and expensive. Evaluating and understanding the underserved populations can assist in building a personalized digital health solution for delivering precise and focused health care interventions to address the immediate and necessary concerns. One of the many ways to assess these shared needs for a particular segment of people and curate a specific solution is to utilize digital health tools to address the barriers and enhance the efficacy of care delivery.
2
Noticing the disparities and being mindful of the situation
Noticing the barriers in digital healthcare access and the literacy about digital health technology can present itself as a challenge in undermining health equity. In 2021, it was observed that over 37% of people are still operating for healthcare accessibility offline. It is important to understand the intricacies of interaction and communication in social, cultural, and economical settings. Our businesses should overcome the barriers pertaining to affordability concerts, improve technological advancements, enhance connectivity, and notice any care gaps or disparities to create holistic and sustainable digital health solutions.
3
Vaccine equity
The pandemic and its new variants are still posing challenges, the need for vaccines coverage is ensuring better vaccine equity for underserved and rural communities. Developing countries are still struggling to ensure proper vaccination of their population. Having equitable access to vaccines can help boost the recovery of the economy. Technological advancement will help bring in better vaccine equity and optimize the distribution to meet the supply and demand challenges.

What are the Next Steps in Promoting Digital Healthcare?
The next step in digital health solutions is to ensure health equity in closing the care gaps and for better healthcare assistance. Moving into 2022, entrepreneurs are prioritizing digital health technologies and enhancing community-driven care delivering and matching the expectations of patients and consumers with their providers who have a deep understanding of their necessities and requirements.
The next phases of digital health technologies will heighten the concentration on various ways to tackle competent care to close the gaps in care delivery. It will renew focus on navigating sensitive care for primary care individuals residing in underserved areas. In 2022, healthcare entrepreneurs are fixing their goals in supporting healthcare startups and utilizing digital health tools in empowering healthcare customers and providers improving healthcare digital transformation.
Wrapping Up
Digital health solutions are channeling newer opportunities in the personalization of healthcare delivery services. It is targeting and focusing on precision medicine and utilizing digital health tools to prevent further readmissions and enabling providers to offer patients better treatment plans. Implementing personalized care delivery services, as a health tech trend can improve the quality of care delivery for hospitals, clinics, providers, payers, and patients. Hence, Digitech companies can help in forming digital health solutions that cater to your business needs and provide the right digital health technologies for you.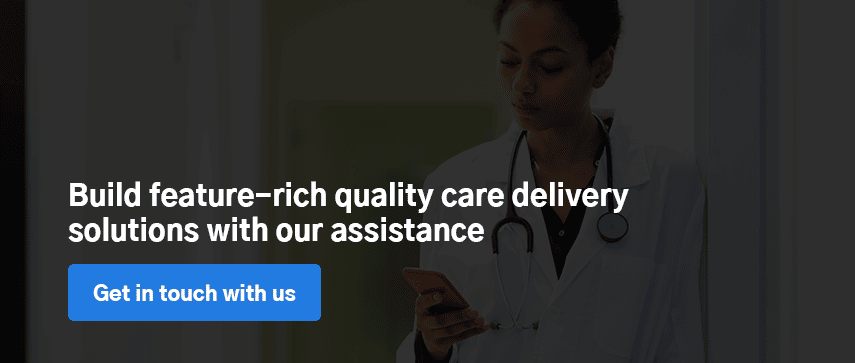 Author's Bio

Shailendra Sinhasane (Shail) is the co-founder and CEO of Mobisoft Infotech. He has been focused on cloud solutions, mobile strategy, cross-platform development, IoT innovations and advising healthcare startups in building scalable products.