Gone are the days when companies used to handle loads of physical documents to manage their business operations. Often they used to find it challenging to keep business operations smooth and organized. Now, putting steps into going paperless helps businesses solve many problems altogether while saving a significant amount of time and money. But how can they go completely paperless and simplify business operations? The answer lies in advanced digital scanning solutions for business.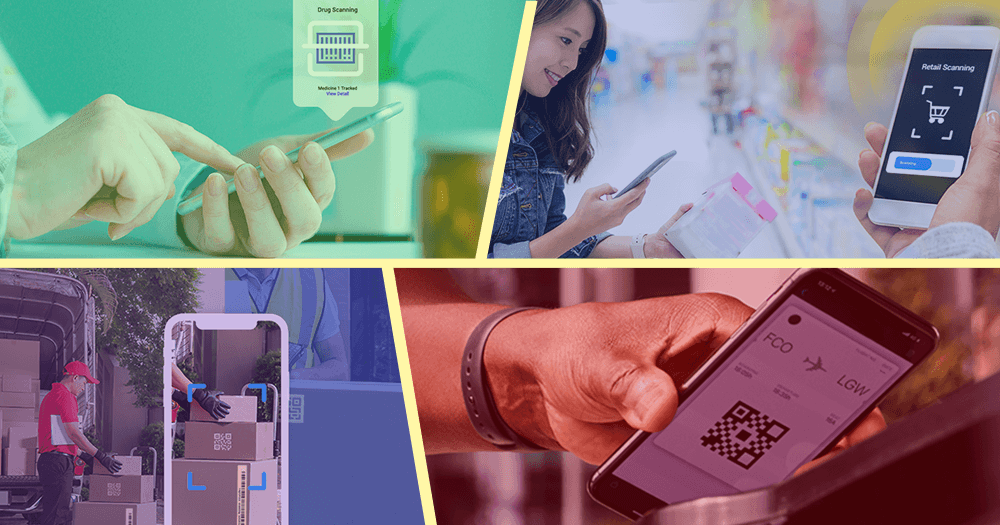 From scanning devices to scanning apps, scanning software, and more, being integrated with cutting-edge technology, various integrated scanning solutions enable an organization to transform its business digitally. Companies worldwide are depending on digital scanning solutions, especially during the current COVID-19 pandemic, when remote working and digital workspaces are the ultimate solutions for keeping employees safe and business operations smooth.
Have you embraced digital scanning solutions for your business? If you have not yet, this post will change your thoughts. In today's post, I will discuss the concept of a digital scanning solution, how it works, why you should leverage it, and what you should consider before implementing the solutions. In short, you will get in-depth and comprehensive knowledge on digital scanning and its impact on business operations. So, without further ado, let's start the discussion.
Digital Scanning – What It Is
Digital scanning is a computer vision technology solution where smart devices are used to read objects, texts, and perform the intended tasks. These tasks can be varied, but in most cases, it involves storing some data or showing some information to the user.
The process uses software to analyze codes, text, or physical objects captured through a smart device's camera. Some high-end enterprise scanning solutions can even process videos and moving objects. And all these technological developments have made business processes more efficient. Read on to find how.
What are the types of digital scanning?
Here are 4 common types of digital scanning that simplify business operations:
1
Barcode Scanning
A barcode scanner reads printed barcodes on objects and feeds the code's information to a computer. With a LED or laser light, a sensor, and a lens, barcode scanners decode the barcodes and maintain the product database. Barcode scanning solutions are extremely useful in asset tracking, ticket validation, retail store stock database management, security facility management, and more.
2
QR Code Scanning
Smartphones are mainly used as QR (Quick Response) code scanners, decoding QR codes, and converting that to a useful form. QR codes often include information directed to a website or application. Different types of information work in different ways; for example, if a QR code contains a website URL, the scanner can launch a browser and take you directly to that website. On the other hand, if a code has any contact detail, the scanner helps store the detail straight to the address book. QR codes are widely used for advertisements on apps and social media, manufacturing business, personal information storage for organizations, and more.
3
OCR Scanning
Optical Character Recognition (OCR) scanning helps in converting printed characters into digital texts so that one can quickly search or edit the document in a word processing program. With OCR scanner software, even vision-impaired computer users can scan various documents, books, magazines, faxes, etc. into word processing programs and use those through a computer's voice-over feature. Some use cases of OCR scanners are scanning and converting texts on signs or billboards into landscape images, converting subtitles text imposed on any television broadcast, etc. Needless to say, this is considered as one of the cost-effective and advanced document scanning solution.
4
RFID Scanning
Radio-frequency identification (RFID) scanning helps identify and track RFID tags attached to objects and capture the data contained in the tags. With a radio responder, radio receiver, and transmitter, an RFID tag transmits the data it has to the scanner. RFID scanners are useful for various purposes, such as supply chain management, inventory tracking, asset tracking, vehicle tracking, logistics tracking, marketing campaigns, and more.
You have got a brief idea about all the major scanning options. Now let's talk about how scanning works to get a more precise idea about scanning solutions.
How Digital Scanning Works
Digital scanning has three basic steps of working – capturing an image, processing data, and displaying information.
Step 1: Capturing Image
The scanning software uses the smart device's camera to capture an image or grab a live video. As per the software requirements, this image/video can be of a barcode, QR code or the object itself.
Step 2: Processing Data
The software identifies relevant data from the captured visual. And then, it matches the data from the codes or images stored in the database. In most cases, this database is stored online, and the app connects to it over the internet to gather the required information. Some software can even process images, shapes, and sizes to match them against the stored images.
Step 3: Displaying Information
The final step is to deliver the output on the screen. Facial recognition, pattern detection, and space detection are among the various ways through which the software can display the intended results. And the information can be textual data, product usage video, or a virtual trial experience using Augmented Reality.
Digital scanning solutions have endless possibilities for various industry verticals. Let's explore their various use cases.
Use Cases of Digital Scanning Solutions
Nowadays, many industries are opting for digital scanning solutions to make their business operations smooth, efficient, and error-free. Different sectors have multiple use cases of varying scanning solutions. Here are some prominent use cases: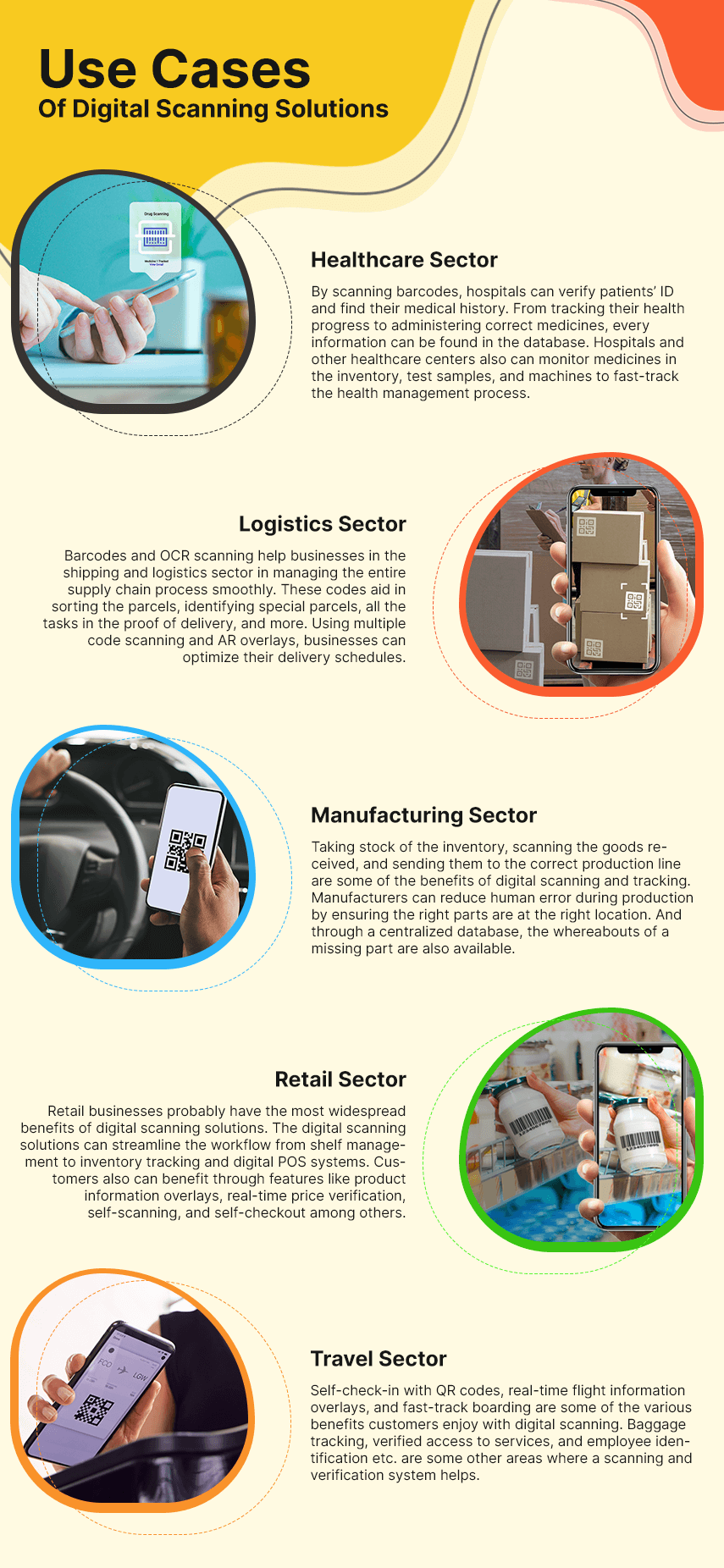 In a nutshell, every industry can use advanced digital scanning solutions to digitize the organizational process. After going through the popular use cases of scanning solutions, are you still having doubts about embracing scanning capabilities like QR code scanning or barcode scanning technology for your own business? Let's explore what benefits you are missing by not leveraging digital scanning solutions for your business.

Benefits of Leveraging Digital Scanning Solutions for Businesses
Simplifies Data Management Process

Digital scanning solutions help to store all paper documents digitally in a central location, making record management for an organization easy and organized. As a result, all the documents are just a few clicks away and kept with complete security.

Makes Business Disaster-proof

Saying goodbye to paper documents and keeping everything digitally maintained can make a company protect all the data safeguarded from natural disasters and theft. One can have a backup of digital documents and keep those protected by user ids and passwords. Thus a company does not have to fear losing any important data.

Saves Time & Office Space

Digital scanning solutions help companies say goodbye to filing cabinets and document storage rooms, which maximizes office space and makes it more organized. Also, finding a document becomes very quick and easy, thus saving a significant amount of time.

Improves Efficiency & Productivity

Employees can spend less time finding and managing documents and more time on many other important tasks. This way, not only operational costs get reduced, but also office efficiency and employee productivity get boosted.

Enhances Security

Converting important business paper documents into digital files protects these from data breaching, improves data accuracy, eliminates unauthorized access to data, improves control over data, and minimizes GDPR compliance risk.

Helps You Provide Better Customer Experience

With quicker and easier access to documents and records, companies can solve consumer problems faster, get a competitive advantage, retain customers, and give better customer assistance.

So, are you planning to adopt digital scanning solutions for your business? Before choosing the right partner to get assistance from digital scanning solutions, you should know the important factors to consider while implementing scanning solutions for business. Let's talk about that.
Things to Consider before Implementing Scanning Solutions for Business
Below are five major factors that you should consider before embracing a digital scanning solution:
Easy Integration to ERP

Make sure the digital scanning solutions you are opting for can easily be integrated with the Enterprise Resource Planning (ERP) system you are already using.

Suitable Type of Scanning Solution

There are various types of scanning solutions – barcode scanning, QR code scanning, text recognition scanning, etc. Choose the scanning solution that will perfectly meet your business needs. So, have a clear idea about your business operations first.

How to Store the Digitized Data

Decide where you would store digitized data and prevent data loss. Instead of keeping all data in one location, you can also keep the data backup in Cloud storage to avoid accidental loss of data.

Privacy Control

Data privacy and security should be your top priority, especially when your business is involved with sensitive and confidential data. Make sure your scanning solution provider ensures your data is protected by passwords and can be accessed only by authorized users. Trust only a reputed and reliable service provider to get authentic assistance.

Stable Wifi Connection

Your digital scanners need to be connected to the internet. Thus you should invest in an uninterrupted and fast wifi connection. An unstable and slow internet connection causes delays in processing inventory, reduces productivity, and negatively impacts your consumer satisfaction.
Final thoughts,
Choosing a digital scanning solution for business can improve an organization's performance, boost efficiency, and minimize operational cost. Going paperless does not just simplify business operations of various sectors, but also helps organizations take an environmentally-friendly approach and be socially responsible. So, are you up for accelerating your business growth with advanced scanning solutions? Discover how we can help you achieve your goal.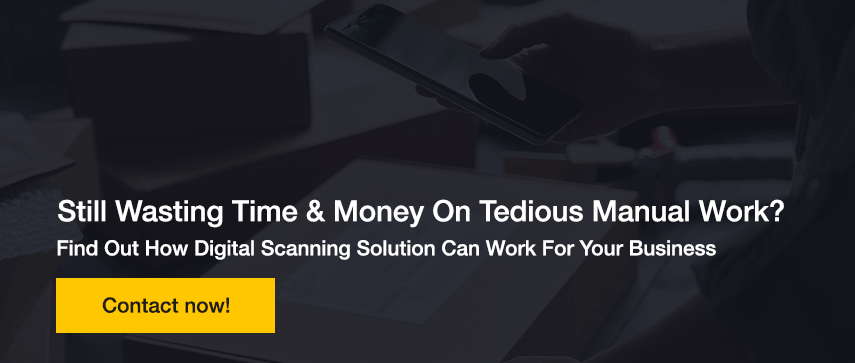 Author's Bio

Nitin Lahoti is the Co-Founder and Director at Mobisoft Infotech. He has 15 years of experience in Design, Business Development and Startups. His expertise is in Product Ideation, UX/UI design, Startup consulting and mentoring. He prefers business readings and loves traveling.