Improving member experience and engagement has been a constant challenge in healthcare especially for the Medicare Advantage plans who have lagged in providing effective digital self-service options and communications tools to empower their members. The number of supplemental benefits under Medicare Advantage plans offering SSBCI has grown precipitously. Members are often unaware of the benefits and confused about how to access them.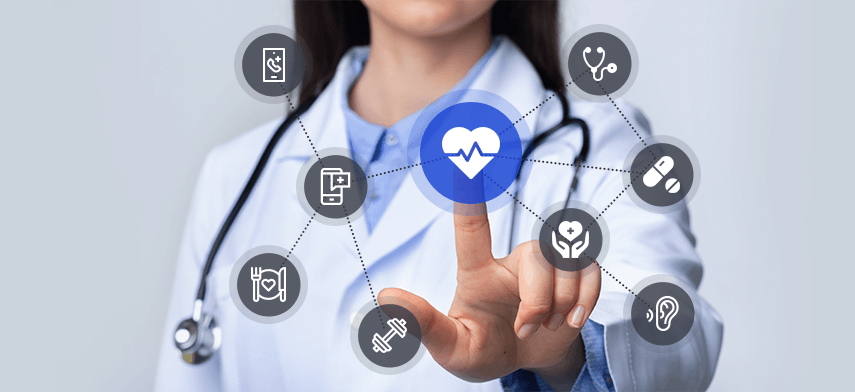 Providing options for self-scheduling systems for the members can motivate them to take action, increase engagement, and close more gaps in care. Meaningful member experiences through proven member engagement strategies and understanding what their member needs are can lead to improving health and reducing unnecessary health costs. Drivers such as prioritization, segmentation, and recommended personalized assistance are key to improving the health and well-being of health plan members.
Why is the Time Right?
The number of enrollees in MA plans has surged and about 3.5 million people are enrolled in plans that offer supplemental benefits under medicare advantage or one of the new primarily health-related benefits. Besides, MA Plans that fail to embark on the journey of digital adoption and improve member experiences will be left behind in the league. Also, governments, providers, and consumers must collaborate to realize the full potential of the SSBCI services using a unified platform.
Adoption of digital self-service options and communications tools, integrating care solutions, and building new partnerships with technology vendors can reduce the administrative burden and let the supplemental benefits under Medicare Advantage plans focus on serving members for their clinical and social needs. Be it email, phone, chat, or simply a call, solving the most common services and benefits related interactions, such as benefit details, claims inquiry, prior-authorizations and referrals can increase member satisfaction scores that are most important to MA plans.

Understanding Members at Every Touch-Point has Become Vital for MA Plans Today!
1
Saving Time and Costs
Reduces call times and improves customer satisfaction by effectively managing member profiles and requests via a centralized platform for omnichannel communication.
2
Real-Time Reporting and Analytics
Capturing data from member surveys and feedback forms, service experiences, enrollment data by creating a comprehensive data source to help boost better star ratings.
3
Automation & accuracy of member benefits
Benefits information through self-service options can help members better manage their needs and also provide call center teams a unified view of all member data and interactions across the organization.
4
Access to concierge team
MA members can receive personalized recommendations and next best actions from care management teams which helps break down traditional silos all of which can be well managed under unified platforms.
Centralized communication for better care coordination between MA plan members, case managers, and their providers has become important to improve member satisfaction and drive better clinical outcomes. The call center team can either make or break the member experience and impact the overall plan performance for member engagement strategies. With quick and easy access to information under an integrated interactive and intuitive interface, the call center team has become the backbone to deliver tailored customer services. Hence, connecting the members to the right service at the right time through simplified navigation, routing, and knowledge sharing resources via their preferred method of digital communication systems. Few methods that has been enhancing better member engagement by call center teams include:
SMS Text Reach and Delivery Rate:

SMS communication has been one of the older forms of communication for businesses in all sectors. It is a crucial part of an omnichannel digital presence to maximize member engagement. In health sectors, engaging customers via text messages have proven beneficial because it shows that the company invests in understanding their members. SMS is considered one of the key benefactors of customer satisfaction and engagement throughout the customer's journey with the health organization. SMS text reach helps to notify members regarding their refills, appointments, canceled bookings, and delivery of medicines. Therefore, enhancing the delivery rate of member health outcomes and increasing member satisfaction by many folds.

Email Conversion Rate:

Emails have been an integral part of communicating with members and clients for decades. In recent times, it is no different. This digital communication tool helps to send recent developments in the world of healthcare through digital pamphlets, PDFs, and more. Through email marketing, members can know the recent developments in the health plans and the added benefits to their specific plans. Through emails, members can also connect with the customer service teams, regarding any necessary upgrades, payment plan changes, benefits, or loyalty programs in their MA plans. Providers can notify members regarding their scheduled or rescheduled appointment timing, update members about their medications, and more.

App Notifications:

Through the health apps, members can connect with the call center team at any given point in time for clarification of any query. Once the concern has been conveyed via the application, it can keep sending notifications to the member regarding their queries. The app notification keeps members updated regarding the latest trends, news, upgrades, achievements, discounts, and more.

Health Check Calls:

Through calls, the call center teams get the basic idea of what a specific member is looking for to adjust or update in their MA plans. It can be the inclusion of SSBCI services, which may not have been there previously. Health check calls help members to understand that they're valued. Reaching out to members via calls gains insight into the level of customer satisfaction received by the member. Any suggestions, improvements, or flaws can be rectified through member experiences.
These are some of the digital communication tools that can determine member experiences. When member engagement and experiences are high, the satisfaction level increases. Thus, ensuring high-level member experiences can help in improving MA plans to gain better KPI reviews.
Medicare Advantage Plans can make SSBCI benefits available through care or case manager, who can, using the member's medical record, assess individual needs of members, and make efficient use of built-in templates. This caters to multiple workflows that facilitate the benefit of health monitoring for members accessing the benefits. Text or email notifications for prescription refill reminders, annual wellness visits, breast cancer screenings, colon cancer screenings, diabetes, eye exams, diabetes (HbA1c) screenings, and kidney disease monitoring can all help members to engage in the common service interactions. Therefore, enabling the call center team to focus on customer relationships and not spending time on information. Our centralized sign-on platform is designed specifically for health plans to streamline their call center operations, automate workflows, and improve member engagement strategies. The Health Plan center team can address member-specific questions and view all customer data and interactions at a single point. It can be paired with actionable recommendations to resolve administrative issues across the organization.
How Omnichannel Communication Via a Centralized Platform Can Bring Value for MA Plan Members and Providers
Mobisoft's new RainbowCare easily configurable digital platform, which caters to SSBCI for MA plan members expressively involves digital self-service options and communications tools enhancing customer experience. In the era of pandemics, going digital has been a boon to many MA plans and has transformed the healthcare industry into adapting to the change and being resilient. Members via RainbowCare can self-schedule their appointments, get updates regarding their appointment cancellation, or rescheduling, including reminders for medication adherence, screenings, annual wellness programs, and much more. Through service bots and better digital communication systems apart from emails, phone calls, and texts, members are given recommendations and assistance with 360-degree information about their SSBCI services. The onset of telehealth in the mainstream care service has enhanced better communication rerouting for members and providers through communication tools in healthcare.
A centralized platform enables providers and members to freely communicate with one another. AI chatbots, automated responses, virtual visits, appointment rescheduling, and booking assists members and providers with self-service, call center assistance, and provides top-notch customer service to the members. With COVID-19 transforming the basics of the healthcare industry, having the ability to provide such elaborate digital solutions are now possible with our RainbowCare platform for SSBCI to members, providers, and community-based organizations.

To Conclude:
Digital communication tools are the key differentiator throughout a member's journey with MA plans and SSBCI services. Communication tools in healthcare organizations can ensure member loyalty, and retain previous members through their improvements in MA plans and cultivation of SSBCI benefits and services. The benefits of health monitoring through these communication tools enhance member engagement as well as redefines better health outcomes for the member. Providers are continually updated regarding appointments, health checks, consultations, and if any bookings have been rescheduled.
With improved digital communication tools, a centralized platform is created between members, providers, and community-based organizations. With our RainbowCare platform, it is imperative that digital solutions truly ensure member engagement to the highest of levels through an interconnected self-service and self-scheduling platform. For community-based organizations, enhanced digital communication tools can improve their star ratings. Therefore, the need for communication tools assists in uplifting health and well-being for seniors and chronically ill members of the society, while simultaneously improving the overall well-being of communities.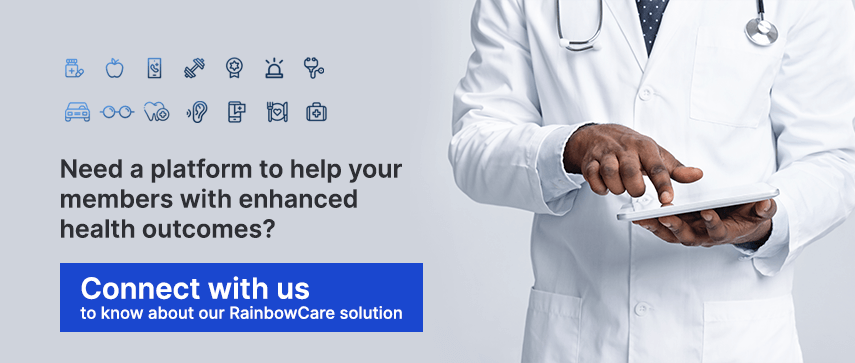 Author's Bio

Ayushi Patel is the Director of Strategy & Innovation at Mobisoft Infotech. She leads the strategic partnerships and initiatives in the healthcare division. Her experience includes healthcare administration, business development and sales, and customer success management.