Primary healthcare is currently in the middle of a digital revolution. A paradigm shift has been occurring in the healthcare sector due to the advancements in digital technologies. As doctors and patients become more accepting of the wonders of digital technology, healthcare is becoming more personalized and participatory with more focus on prevention rather than the cure.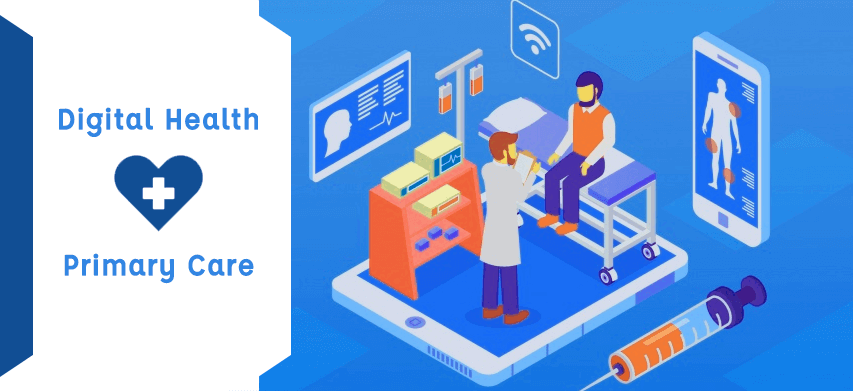 Physicians were once considered the exclusive source of medical knowledge. Traditionally, doctor-patient relationships used to be quite one-sided and paternalistic. But digital technology is now empowering the patient and changing this equation into a more even footing. The access to medical knowledge on the internet, digital healthcare and diagnostic tools, as well as the social media peer groups, are enabling patients to discover and educate themselves about their medical problems. This not only allows them to take care of themselves at home but also adopt a more preventive approach to potential health problems. As the patients' awareness increases, doctors end up having to involve them in the decisions regarding their health. Thus, digital technology makes medical care more participatory.
The progress in digital technology obviously has a profound impact on the healthcare industry. Primary care physicians and their patients are the first to experience these distinctly transformative shifts in medical care. Digital technology is becoming more affordable and plenty of people are opting for portable diagnostics and wearable sensors. Rather than a general treatment protocol for large populations, precision medicine, artificial intelligence, and targeted therapies focus on individuals to develop personalized treatment plans. Currently, the point of care is at hospitals or other medical facilities, but with access to such digital technology, the patient is now becoming the point of care.
Digital Technology to the Rescue of Primary Care Physicians
Primary care physicians or general practitioners (GPs) are the first ones that a patient normally interacts with when in need of medical attention. According to the World Health Organisation [WHO], there is a scarcity of 4.3 million physicians and other associated health workers world over. It's no wonder that GPs seem overworked and don't have the time to experiment with the latest technologies.
Due to the advancements in medicine, people are living longer, but the aging populations require even more medical attention to ensure their survival. Improved tools have made it easier to diagnose a variety of illnesses. Lifestyle diseases like diabetes and obesity are rampant. The demand for healthcare services is higher than ever before in the history of mankind. Digital technology can come to the rescue of overtaxed GPs to address the alarming global doctor shortage statistics.
GPs can utilize technology to create digital health assistants to simplify and manage their administrative matters. Medical chatbots can be used for answering the simple or frequently asked questions related to patient health concerns or about specific drugs.
Smartphones are already used by most of the doctors and patients to improve their lifestyle in many different ways. But as far as medical care is concerned, smartphones are excellent tools for aiding physicians. There are many kinds of wearable sensors and other technological devices that can stream patients related data to a doctor's smartphone. This makes it possible for the physicians to offer advice remotely for simple medical problems and treat in person only the ones that genuinely require it.
Artificial intelligence and smart algorithms will not only help the GPs diagnose rare diseases, such technology can also double up as a source for required medical expert advice on such cases. Digital technology can simplify a physicians life in so many ways, providing them with the time and resources to personalize the treatment of each and every patient. This improves the doctor-patient bonding and trust levels. When the patients have a better awareness of their medical issues and are involved in the treatment decision making, they are more likely to follow the doctor's advice.
Knowledge and Attitude of GPs Towards Technology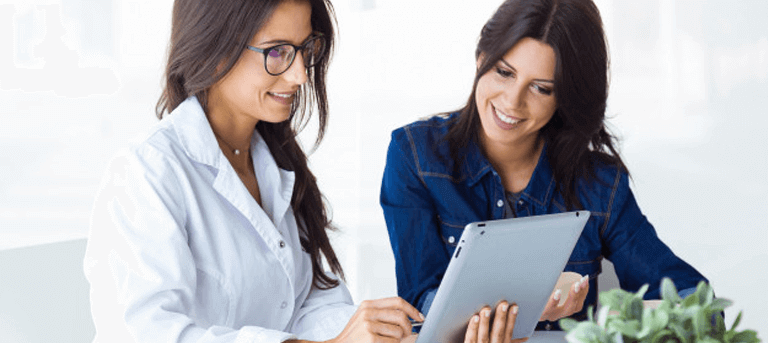 In the last quarter of 2017, the Medical Futurist Institute conducted a study on the knowledge and attitude of GPs towards technology, in 37 countries. While 74.4% of GPs eagerly used digital health technology, 20.8% were yet to adopt it. As expected mobile apps and social media were quite popular among the respondents. But the researchers noted that even among the digitally savvy GPs, only a limited portion of the wide range of digital health technologies is being used. Many physicians expressed their interest in using portable diagnostic devices and health sensors in the given questionnaires of the survey. Several GPs wanted to introduce telemedicine in their practices. But they were restrained in their inclination to use science fiction sounding techs such as artificial intelligence, virtual reality, or augmented reality.
Though 70% of the participants accepted the use of digital health was inevitable, most of them had not considered any shifts in the patient-doctor relationships. Only 41% of doctors expected the traditional patriarchal doctor-patient to become more equal due to digital technology.
Despite all this, digital technology remains underutilized in the healthcare sector due to the lack of evidence-based guidelines and concerns about data security play. The majority of primary care providers think digital technology is not available for GPs. 76.5% of GPs admitted that it was their lack of experience with technology that hindered their health tech usage. Healthcare regulators need to take more steps to ensure the adoption of digital technology by both primary care providers as well as the patients.
Digital Technology for More Effective Primary Healthcare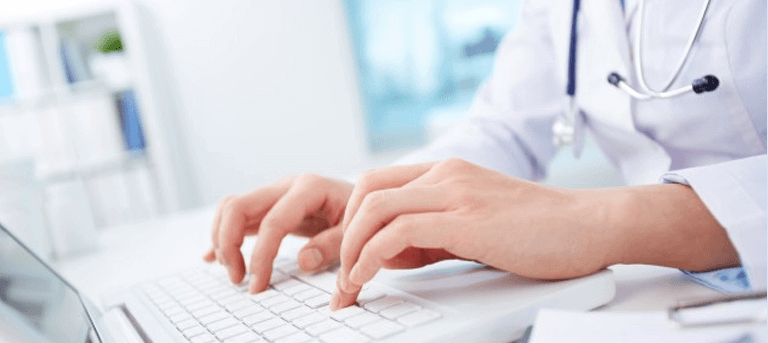 According to a 2017 study conducted among specialty physicians in 15 major U.S. cities, patients have to wait an average of 24 days to schedule an appointment with physicians. The time required to schedule appointments has increased by 30% since 2014 due to the national doctor shortage. This scarcity is being driven by the exploding population numbers, aging baby boomers and the millions of Americans availing health insurance.
The National Health Services (NHS) in the UK revealed that the health service spends £1 billion a year for collecting and examining data. Clinical staff reported that they lost 10 hours a week over data gathering. This is over a quarter of their average week and most of that work is not even relevant to patient care. It was also noted that the paperwork burden has increased dramatically in the last five years.
Digital technology can increase the efficiency of the primary care system in many ways to the benefit of both patients and physicians. Here are a few key components that can be combined to create a structured and digitized healthcare system that will help ensure that all patients receive the highest quality care.
Integrating Systems

The primary health care system can be upgraded by integrating different systems within its digitized services. GP records such as appointment records, urine, blood or other test results, and medical histories can be made accessible to patients via mobile apps. There are various mobile apps that enable patients to access these data. For this to be effective within primary healthcare's digital services, care must be made to ensure that the right software is used to integrate such apps with the existing main infrastructure.

Empowering the Patient


As mentioned earlier, the digital revolution has enabled the common man to become more aware of potential medical problems. The internet gives them access to medical knowledge, and they are able to discuss treatments and experiences in social media peer groups. Healthcare services can promote this much further by the use of online services and mobile applications.

Since about 90% of patients interact with primary care services for their medical needs, the focus must be given to improving efficiency here. Allowing opportunities for patients to choose their ways of contacting the physician more easily, using digital technology will increase the patient-doctor interaction and make it more meaningful. Automated SMS systems that remind patients of medical appointments help reduce the number of missed appointments.

Since the use of wearable diagnostic devices allow patients to monitor and relay vital signs like blood pressure, heart rate, etc to their doctors, chronic health conditions like asthma, diabetes, and high blood pressure can be managed remotely with the help of digital technology. Artificial intelligence can be utilized to record the patient's medical records and alert the patient and their doctor if anything potentially worrying is spotted. This helps minimize the in-hospital visits to the GP.

Reducing Healthcare Costs

Increase in such knowledge helps patients make better lifestyle choices that help prevent diseases which in turn reduces healthcare costs.

Reuters reported that "United States health spending is projected to rise 5.3 percent in 2018" This is mainly due to the rising prices of medical services as well as higher Medicaid costs. This is a sharp spike up from the 2017 spending figures. The U.S. Centers for Medicare and Medicaid Services (CMS) has calculated this to be a 4.6% to reach $3.5 trillion. The CMS had formerly estimated a 2017 rise of 5.4%. The surge in the enrollment of Medicare health insurance for the elderly and disabled is being driven by the aging baby-boom generation program.

Making Technology Accessible

To increase the efficiency of the healthcare systems and to empower the patient, medical authorities must showcase how beneficial such technology is. This will help ensure more patients embrace modern digital technology for their primary care. When people utilize wearable technology like Fitbit devices which measure the number of steps taken, such information is quite helpful for their physician to know how much exercise they actually do every day.

As British health secretary, Jeremy Hunt said "It goes back to this power relationship between doctors and patients. The evidence from all over the world is that when patients start to access their medical record, they start to think about their health care in a different way. When you have shared access to a medical record, it becomes a shared endeavor, a shared responsibility, and the world's most powerful patients become the world's healthiest patients. Patients will even be able to add to their medical records using wearable fitness-performance trackers, or point out mistakes."
Wrapping Up,
To make a positive impact on primary care, digital technology must be made simple, reliable, and affordable access for patients to use. Though there are plenty of healthcare apps available for free downloads, patients hesitate to use them as the apps may seem complicated. At other times, the availability of apps can become a problem. Apps that allow patients to contact their physicians whenever needed has a very positive impact on user experience and satisfaction. It is important to ensure that healthcare software is easy to understand, navigate, and available to all physicians and their patients irrespective of their financial or social status.
Author's Bio

Shailendra Sinhasane (Shail) is the co-founder and CEO of Mobisoft Infotech. He has been focused on cloud solutions, mobile strategy, cross-platform development, IoT innovations and advising healthcare startups in building scalable products.