Transportation has been an inseparable aspect of living since human existence. The development from walking on legs to bullock carts to trains and then airplanes are contributing notably in the ever-developing transportation industry. The main goal behind the growth has always been a faster, safer, and longer journey.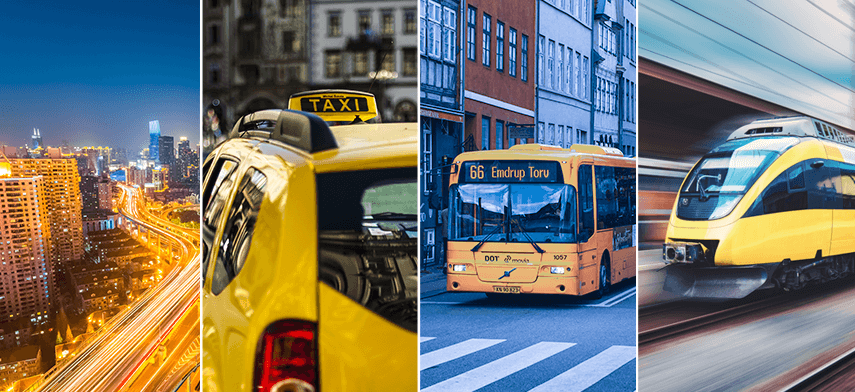 At present, whenever we talk about modern transportation, the latest trend that draws attention is intermodal transportation. This system uses more than one way of transit for reaching the destination. These modes are dependent on several geographical and surrounding factors such as traffic, type of roads, distance, etc. The mentioned transportation system benefits the industry in more than one way. Firstly, it is an eco-friendly transit solution, like trains, emit around 4 times lesser carbon footprints compared to trucks. Besides, it is an affordable option due to predictable pricing and flexibility in modes of transit.
Now, with the constant rise in population in urban areas, another prominent term gaining traction is induced travel. It is a rise in daily transits in the entire transportation system due to variation in the capacity of the transportation system. Widened highways are one such aspect behind induced travel where due to a wider road for travel, it has resulted in an increased number of transportations.
So, these are some of the trending catchy-words when we talk about the urban mobility experience. Now, let us have a look at how this has evolved over the years.
Past: Advent of Modern Transport
The advent of modern transportation dates back to the 1800s, with the innovation of steam engines, and later in 1860s, the underground rail in London. Even in those times, the main purpose behind these innovations was seamless mobility and controlled traffic. In addition, the innovations were designed so that common people could afford them. With the rising need to travel longer and farther, there arose a need for comfortable and more advanced urban mobility solutions.
With the growth in technology, increasing globalization, and surging employment across the globe, the number of people migrating to urban areas has been on a constant rise. According to WHO, between 2015 to 2020, the urban population is likely to grow around 1.84% every year and 1.44% from 2025 to 2030. This staggering growth is a point of concern when it comes to managing the transport effortlessly, along with the reduced congestion and lesser pollution. This was, what we can say, the breaking of urban mobility experience. The concept was conceived keeping in mind the rider's convenience, lesser congestion, and seamless transit.
The concept in the article is thus evaluated on the basis of five pillars- affordability, sustainability, efficiency, convenience, and availability. To achieve the targeted goal, there was a pressing need for further developments and innovations.
Present: Current Challenges and Examples of Urban Mobility Experience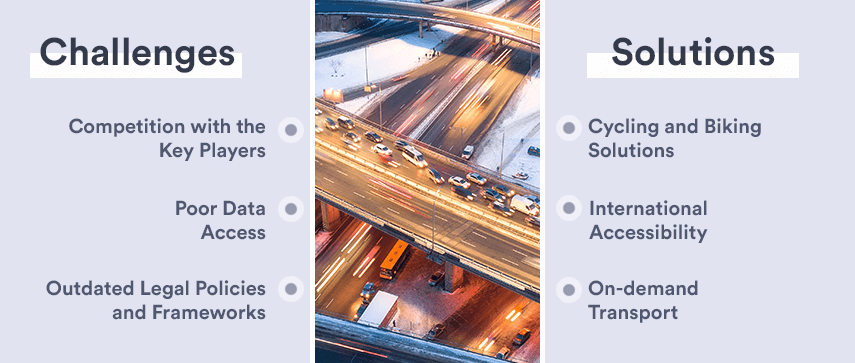 In the present scenario, the transport companies and the governments of various nations are putting in a lot of investments and efforts to stabilize the public mobility in the urban areas. Since the population in the cities is continuously increasing, the idea of seamless mobility and sustainable transport is not so easy. Some of the major challenges faced during the development are as follows.
Competition with the Key Players

As the innovative technologies are being brought on the table by the startups, the already established firms have become more alert and active. It is interesting to observe their reaction to their competitors. It is now time for the different firms to collaborate on key technologies and deliver an improved system. In fact, the operation of buses and rails also requires major changes, which can only be brought by more investment, development, and working together with the best of each other's abilities.

Poor Data Access

Even though internet service is improving all over the world, flawless data access remains a major concern in providing an outstanding urban mobility experience. There has been a whopping 400 million rise in the number of internet users in the past two years. Besides, some of the most developed countries such as Sweden, Singapore, South Korea, etc have an outstanding internet speed. Nevertheless, this is not the case in many underdeveloped or developing countries in the world. With the rising amount of data being generated every second, it requires a proper path where it can be organized, stored, and used for current and future use. This is, currently, a tedious goal to be achieved. However, the data speed also depends on how developed is a broadband structure of an area or a nation, with respect to geography and culture.

Outdated Legal Policies and Frameworks

Many countries are still running on old transport policies and regulations. They are in an urgent need to be modified or even changed completely. Many lawmakers are finding it difficult to keep up with the advancement of technologies in today's time. For example, we have the technology to run self-driving vehicles on the road even today. But, there are certain nations obstructing it from being launched in the market. Such regulations demand a human driver in the car to control the steering wheel. Apart from this, there is a lack of finance, as well as the legacy infrastructure that creates a major barrier.
However, there are some key examples of urban mobility solutions, which are sure to improve the sustainable mobility experience in the coming years. These solutions aim to develop an advanced, well-facilitated, and livable cities, which leads to complete urban development.
Cycling and Biking Solutions

Some nations, such as Denmark, Finland, Belgium, have a high per capita usage of bikes and cycles. These require an advanced and well-branched transportation network. Options such as bike-sharing and cycling to commute are anticipated to boost the trend of intermodal transportation as well. In addition, transport companies also require seamless movement and space to drive in order to transport people and goods from one pace to another. Thus, it also calls for strong traffic and safety regulations to maximize the transit and minimize the congestion on roads. This even needs to keep a note of pedestrians in the cities. A well-developed commuter route in the city includes wide roads, a well-designed path for cycles and bikes, proper traffic management, and rules, space for pedestrians, and vehicle sufficiency.

International Accessibility

This has become a need of the hour. With the rising urbanization, employment opportunities, and medical tourism, global accessibility is required more than ever. A comfortable flight journey and functional and well-equipped airports are the basic necessity. This calls for a well-developed infrastructure to carry passengers to and from airports. Besides, the optimized passenger catchment area also provides better scope of growth.

On-demand Transport

This is another key element reshaping urban mobility. This is not only contributing to optimize the use of available resources but is also playing an important role in improving the sharing economy and environmental conservation. With the advent of electric vehicle transport, car-sharing, shuttle, and other micro-transit solutions, the transport industry is witnessing a tremendous hike for the past few years.
Future: Key Strategies for Further Growth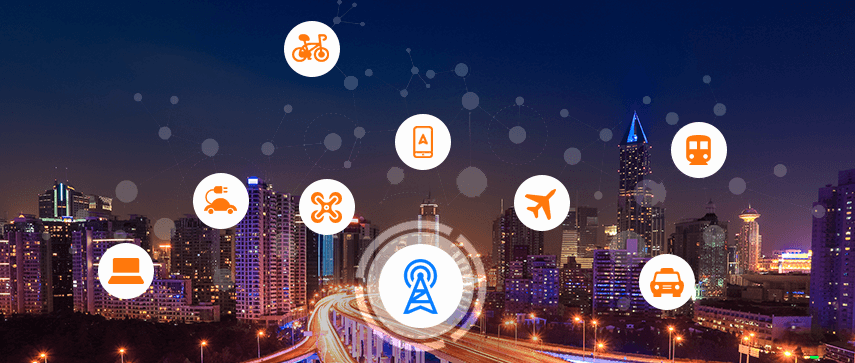 Even though we have come a long way in terms of urban mobility experience, there still remains a considerable gap to be bridged in order to achieve our target in forthcoming years. There are various business models and solutions available in the market. But, many big nations and cities are still unclear about its implementations and practice. At many places, the intercity mobility and lack of synchronization between the technologies and governing authorities is still a major concern. As a result, there is an immense need for customization and configuration of strong regional mobility strategies along with improved traffic and transportation policies and regulations and collective efforts by the companies and the respective governments.
So, the key strategies that are being implemented for the advanced mobility experience are:
1
Adoption of the New Mobility Ecosystem by the Government
Automated, seamless and personalized mobility is a new dream in the transport industry. Keep this in mind, and to yield maximum transportation with minimum or no congestion, governments are now adopting a new ecosystem. This ecosystem potentially comprises widened roads, automated transportation, ride-sharing solutions, environment-friendly commute, user-friendly apps, real-time tracking, and proper fleet management, seamlessly.
2
Acceptance for the Evolution
The key to a positive change is acceptance. With enough stress on the need to renew the transport policies and safety regulations, the evolution and its process is now being accepted across the world steadily. Focus on self-driving cars, electric vehicles, etc are the technology enabler in the coming times.
3
Major Moves by the Tech Giants to Improve Sustainable Mobility Experience
The industry giants are now collaborating with small companies and startups for better innovation and discoveries in the domain. In addition, the governments are also acting as catalysts in this collaboration. The companies are now exploring the new concepts, speculating the scope in the future, and are more open to changes. A few years back, GM Inc. invested around US$500 million in Lyft for self-driving cars in partnership. Such alliances are likely to increase in the coming years and mark a hike in the urban mobility industry.
4
Evaluating the Potential Impact
Not just technological advancement, the industry is all set to provide new opportunities for startups, researchers, and employment. Each innovation and step is now well thought for its potential impact on society through various aspects. Every player now needs to have a clear vision before investing in new technology in terms of growth, development, profit, exposure, etc.
In addition, there are some of the key trends that can be expected to spike up the growth in urban mobility experience.
Mobility On-demand

As trending it is in present, on-demand mobility is likely to be of high importance in the future as well. Many app development companies are also focusing on designing such solutions. Instead of having ownership of a car, people are now preferring the option of ride-sharing. With the growing population, this is coming out as one of the distinct solutions to keep a check on pollution. The pressure of looking for parking space, managing traffic, and controlling environmental hazards would be reduced to a great extent with this approach.

Electric Vehicle

This is the second upcoming trend, setting its foot in the market. If stats are to be believed, Norway is leading the race in electromobility. Besides, Amsterdam and the Netherlands are also not very far behind, and expanding rapidly. In fact, there has been a rise of 3700 charging stations till 2019, from 300 in 2011. Apart from this, China is also consistently growing in the same direction. The country with 2.6 million vehicles, now has nearly 330,000 charging stations. This is another steep graph towards overall progress in the transportation industry.

Local Public Transport and Drone Taxi

As the underground buses and trains are now approaching their limits, there needs to be another source of transportation, which would be hassle-free and free-flowing. In many big cities, bicycles are being preferred and its importance is foreseen to grow even more in the coming years. In addition, drone taxi is another interesting idea that is in the pipeline for the future urban mobility experience. For now, they are allegedly beginning their trials in Dubai, Singapore, and Dallas. However, their commercial usage is yet to be decided.

Along with this, the emergence of IoT and the connection of everything with everyone is likely to pick a faster pace in the future. Vehicles will be well-interconnected with the driver as well as each other in the form of connected vehicles. This will normalize the traffic congestion and have clear roads, with lesser mishaps.
Wrapping Up
It is difficult to compile all the aspects of the above hot topic in the transportation industry – urban mobility experience. Yet, the above article summarizes its three main aspects, past, present, and future. It would not be wrong to say that change is around the corner, yet not so near. Currently, the world needs several dedicated teams focusing on the growth in the transportation sector in terms of seamlessness, automation, speed, and minimal congestion.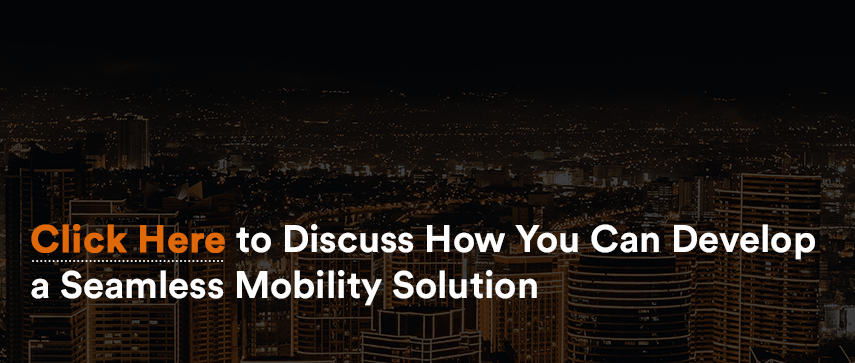 Author's Bio

Shailendra Sinhasane (Shail) is the co-founder and CEO of Mobisoft Infotech. He has been focused on cloud solutions, mobile strategy, cross-platform development, IoT innovations and advising healthcare startups in building scalable products.