Effective event transportation management is the key to hosting successful events. It involves managing procurement, fleet operations, routing and dispatch operations, and staff and driver requirements. Manually managing all these operations can not only be time-consuming but also lead to errors and inconsistencies. Also, managing and overseeing equipment, goods, and guests at once can be challenging for event managers. In this scenario, a comprehensive transportation management system plays a vital role in simplifying your tasks.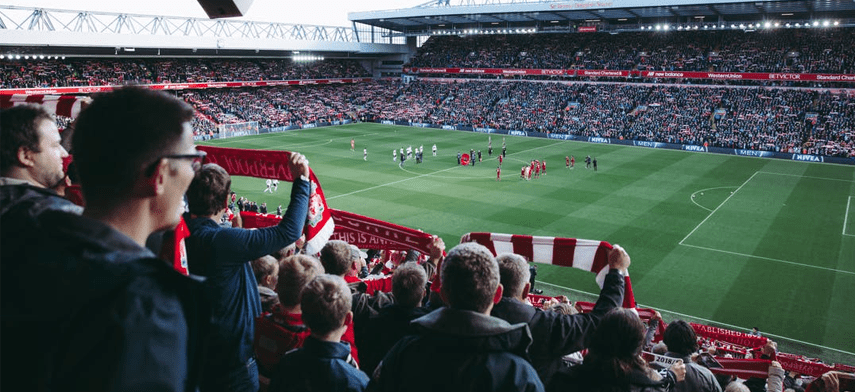 It allows event managers to streamline their transportation management requirements and ensure hassle-free event planning and execution. Even in this current pandemic, you can use smart transportation management technology and plan your events accordingly. Because leveraging the emerging technologies can help you make your event successful and keep your riders safe in a touch-free environment.
What Event Planning with Smart Transportation Look Like?
As people around the world emerge from the COVID-19 pandemic lockdowns and are ready to attend events, the question of how to offer safe and sustainable event transportation is becoming the need of the hour. And the answer to this question is the right implementation of a smart event transportation solution. Let's take a look at how this transportation can make events safe and secure for your guests.
1
End-to-end Hygiene
In this time of crisis, intelligent event transportation technology can help you follow all the best practices to avoid the spread of the virus and optimize hygiene plans for all your guests and drivers at ease. Complying with the social distancing norms and avoiding the risks related to overcrowding would be much easier. Some transportation-providing companies are already using advanced technologies, e.g., e.g., implementing AI to detect masked faces or an event navigation app, outlining event locations and transport options for contactless transit experience.
2
Automated Journeys
You now have the privilege to use your resources wisely and help your guests to spend minimal time on the transit vehicle. This is possible with an event transportation app that can automate your entire event planning lifecycle. With such an app in hand, you can optimize your transportation operations in such a way that they give enough room for customizing passenger journeys. Such capabilities can prove really beneficial in regulating mass transit operations.
3
Sustainable Environment
Sustainability is one of the most important factors that local authorities and governments keep an eye for. Smart transportation can help your brand successfully contribute to this sustainability by planning clean and efficient events. This means reduced traffic congestion, clear air, and lesser energy consumption. Additionally, with the rise of electric vehicles, event transportation operations would become safer and more secure than ever before.
4
Smart Commuting
The right technology and planning can lead to designing smarter, more flexible schedules and routes that encourage safer transit. You can easily communicate with all the stakeholders to coordinate capacity and rationalize your event planning. This would help your brand to avoid investing in unnecessary maintenance, upgrades, modernization tasks, and focus on imperatives. Besides, smarter plotting of routes and schedules can also positively impact your entire budget.
5
Contactless Payment
Avoiding touch and limiting physical contact is absolutely essential in this pandemic and shall maintain its significance in preventing future outbreaks. That's why you need an event transportation management solution to integrate your existing operations with a contactless payment system. This system comes in handy to operate over the long haul and also facilitates the flow of event attendees. Some providers are already using facial recognition tools and digital scanning capabilities to do so.
Highlights of An Event Transportation Software Solution
To protect the guests, players, and drivers in the COVID era, implementing a comprehensive event transportation software solution can help you minimize contact among these parties and enable a contactless transit experience throughout your events.
An event transport management software is a centralized solution that enables you to organize, monitor, and streamline all your event transportation requirements from a single place. This transport management app can help you eliminate common hurdles and ensure that things run smoothly.
Here's a compilation of key features of an event transport mobile app that shall prove its significance in today's digital age.
1
Client Management
With an event transport management app, you can manage all your clients and their requirements. The client management feature allows you to create individual client profiles so that you can better manage the requirements of your clients.
2
Vendor Management
Vendor management is a feature available in most event transport management system software. It enables you to manage vendor relationships, add and remove vendors, and manage vendor services single-handedly.
3
Live Maps
The Live Maps feature provides you with updated maps of all areas. It allows you to plan routes and track driver locations in real-time.
4
VIP Bookings
Digital event transportation platform makes it easier to accept and handle VIP bookings. You can easily fulfill last-minute requirements for your most awaited guests quickly.
5
Instant Communication
Event transportation management system software can be integrated with third-party application services that enable instant communication via various channels, including SMS, phone, email, etc. You can send messages to all your team members, vendors, and guests to share last-minute updates and important information.
6
Security and Privacy
This smart event transport solution comes with cutting-edge security features that enable you to keep your vendor and client data secure. You don't have to worry about data breaches or confidential data falling into the wrong hands.
7
Real-Time Updates
Cloud-based event transportation systems receive regular updates so that you can stay ahead of the curve and serve your clients better. You can let your riders show the real-time driver location, routes taken, ETA, etc. And drivers can also get instant trip requests, pick-up or drop-off location details, duty time, etc.

How can Mobisoft Help Transform Your Every Event?
Our professionals are committed to bringing the best event transportation services to your table that can offer a hassle-free, safe, and secure transit experience to all the event attendees. These services showcase an even mix of technology, safety, and convenience. You can take full advantage of the services as per your needs and budget.
These services cater to the requirements of various events that include but are not limited to:
1
Sports Events
Align with our event transportation management app and receive dedicated services to observe seamless transport for all the players. Organize small as well as large-scale sports events the right way.
2
Award Ceremonies
Offer your celebrities best-in-class transportation services in just a few clicks. Let your chief guests and most significant attendees experience the power of seamless pick-ups and drop-offs with top-class luxury cars.
3
Corporate Events
Ensure complete security and privacy of your company's guests with our transportation management app. Arrange events that propagate seamless transportation to and from multiple venues at ease.
4
Concerts and Shows
Integrate your business operations with our event transportation solution and provide your judges, performers, and celebrities with utmost comfort. Customize rides accordingly to get the best possible outcomes.
5
Special Events
Be it a wedding, engagement, or any other family function, make it unforgettable for all your important guests. Manage end-to-end transport operations and welcome last-minute changes effectively.
6
Conferences
Last but not least, our transportation service app can help you organize national and international press conferences in a better manner. With such an app, you can create intuitive touch points tailored to the needs of your guests.
Wrapping Up
With all the above said, you should have understood the significance of an event transportation management solution and how it helps move your guests to and from the venue on time and without any hassles. However, many event transportation platforms across the globe offer numerous benefits, but only a few, like Mobisoft, have the power to streamline the entire transportation process effectively for events. So, choose wisely.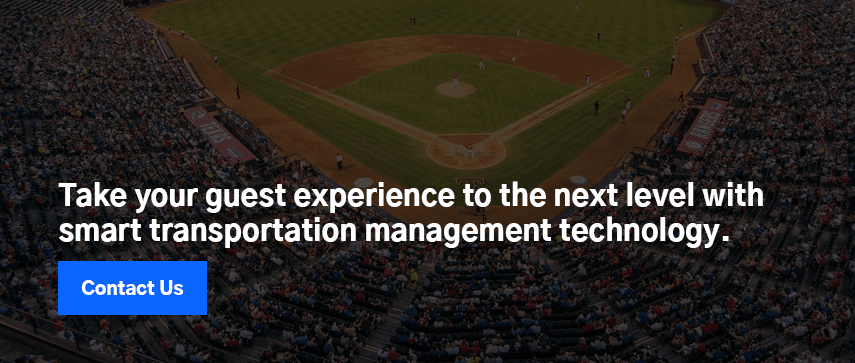 Author's Bio

Nitin Lahoti is the Co-Founder and Director at Mobisoft Infotech. He has 15 years of experience in Design, Business Development and Startups. His expertise is in Product Ideation, UX/UI design, Startup consulting and mentoring. He prefers business readings and loves traveling.