Have you ever noticed any difference in the search results when you Google something? You must be circulating the keywords back and forth to get the best result. And, the search results keep on changing according to your keywords. Well, that's the power of SEO. Search Engine Optimization is basically a term used by marketing personnel to optimize your website for higher ranking in search engines.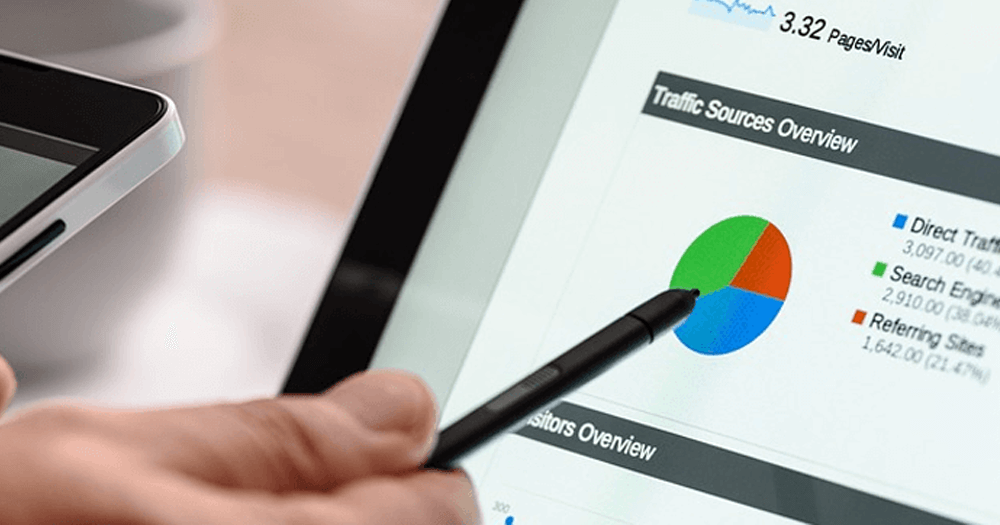 In this era, where the content marketing and SEO strategies are changing rapidly, it is tough to cope-up with each and every update. For new businesses and entrepreneurs, the two major things they need to focus on are their SEO strategies and Mobile App. From communication to integration to entertainment to ubiquitous reach, SEO strategies and mobile app will help an entrepreneur to spread his services and business all across the world.
With the aim of providing better services to the consumers and to consistently grow the business, companies are focusing on developing easy-to-use mobile apps that help their consumers to utilize the services in just a few finger-taps. Either, it is an enterprise or a startup, according to current scenario, the talk of the town is the development of a suitable mobile app that helps in generating revenues.
For a business or enterprise, a cross-platform mobile application and suitable SEO strategies are the two major supporting pillars. To start a business or to be an authentic entrepreneur, developing a conceivable mobile app has become a trend to approach consumers; while using pertinent SEO strategies. Now, what will happen in the future when the SEO strategies will start working according to the apps. Let's have a brief look to know more about the future of Search Engine Optimization and mobile apps.
What Is Search Engine Optimization (SEO)?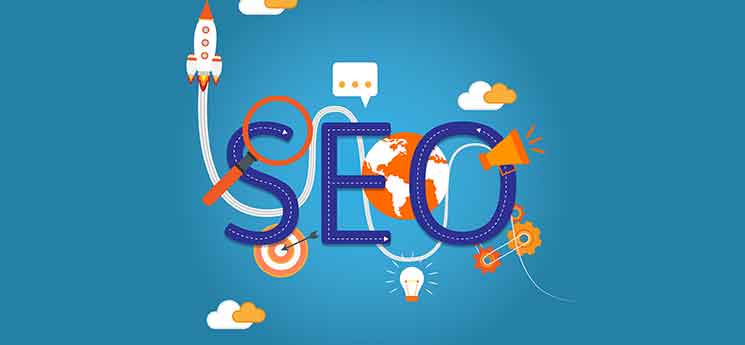 SEO is rightly defined by Sam McRoberts at Forbes, "SEO, at its heart, is the process of making websites more accessible and understandable to search engines." By following recommended SEO practices, chances are there that your website will rank higher in the SERPs. SEO techniques help in increasing the search engine visibility. The more visible and accessible your website for search engines, the more genuine traffic you would be able to generate for your website.
Search Engine Optimization is a term which is highly used in digital marketing field. SEO is basically a marketing behavior focused on enhancing organic visibility in various search engine results. It works along with numerous strategies. It comprises of both, technical and creative elements, which is essentially required to drive traffic, generate business leads.
How SEO Is Helpful?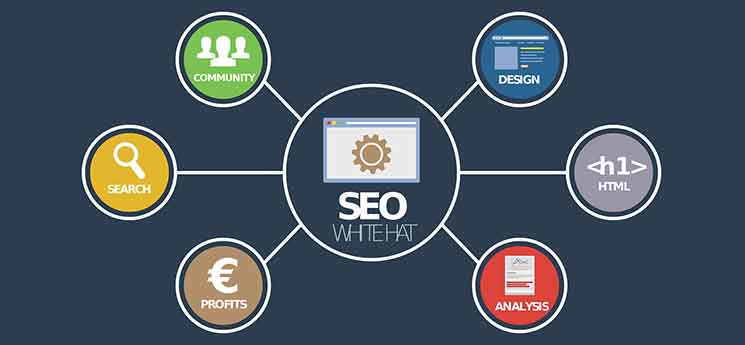 SEO is a procedure that helps businesses in developing an SEO-friendly website along with making it understandable and approachable for users too.
In order to succeed with SEO, a business need to perform two things: first to determine SEO techniques and apply some strategies according to the offered services, and second to put 100% efforts and resources in the implementation of the SEO techniques. SEO can be considered as the backbone of a business. We have seen several budding entrepreneurs cornering their market while following appropriate SEO techniques.
For entrepreneurs, SEO strategies are their first best friend that help in making their services visible to the consumers. While on the other hand, mobile applications assist in making your business approachable to the consumers. Now, let's see how and why SEO is important for a business:
For Budding Entrepreneurs: For a start-up or newly settled entrepreneur, it is really tough to introduce their products or services in the market. Especially, when you see huge competitors doing their job brilliantly in promoting their businesses. In this scenario, SEO is the best possible and effective ways to apprise your product or services to the consumer.
With the help of SEO, one can build up its brand's image and promote its products in several ways. It works well when a digital marketing expert uses the appropriate combination of keywords for promoting the business. To gain the credibility in customer's mind, one has to work towards the appropriate usability of the bunch of keywords.
How Mobile Apps Are Useful For Business?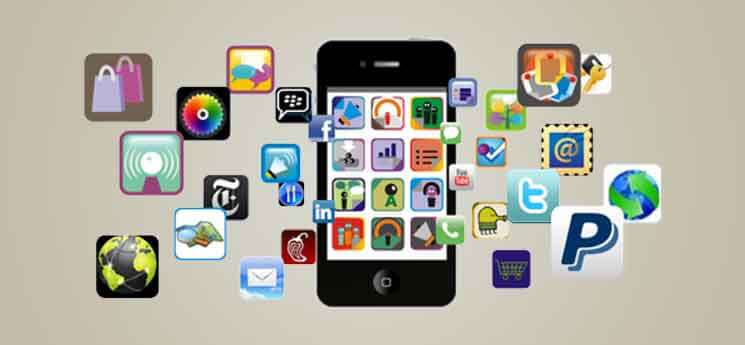 Saying that, nowadays, our lives are being ruled by apps is not at all considered as an overstatement. Without being OS specific, in general, you will find yourself surrounded by multiple apps providing amazing services at your doorstep. Be it shopping, booking a cab, medicines, grocery, gym, educational purpose, spiritual purpose, booking of hotels and resorts, ordering food online, etc. you will find an app for almost everything. Apps have a revolutionary impact on our lives by bringing changes in the manner of living and performing daily activities.
With the rapid increase in demand for services, the development of an internal mobile app has become a necessity for an organization. So, in order to provide cost-effective solutions to the consumers, organizations tend to develop a fully-facilitate mobile application which eventually helps in business development.
Future Of SEO And Mobile Apps
Till now, you must have known the mutual contribution of SEO and mobile apps in the growth and development of a business. We all have seen the rise in mobile app development in the past couple of years, but talking about the future of SEO and mobile apps is going to be the most predictable thing. Now, let's have a look at the possibilities of how SEO and mobile apps will be going to change the market scenario:
1. Are Apps Going To Replace Websites?
With the changing scenario and increasing number of smartphone users, the development of mobile app has become a necessity. The reason behind developing a mobile app is to provide quick access to the services offered by a business. To run a business, websites and mobile apps, both are equally important. So, mobile apps will not be going to replace websites completely, but a slight change can be observed in the coming years.
2. What Is The Necessity To Build An App?
The necessity to build an app comes from the increasing number of smartphone users. Like I mentioned above, people are more comfortable dealing and interacting with apps. Mobile apps give you quick access to fulfill your needs. Nowadays, many businesses revolve around whether to create an app or not. Building an app is a one-time investment, but it might take your business to a new level. However, websites will always be there to perform research and analysis, but when you prefer quick access, mobile apps come into the picture.
3. Apps Are More Interactive Than Websites
The reason why people are comfortable dealing with mobile apps is that mobile apps can be easily accessible in multiple ways. Initially, people have started using apps for performing light computing task, but nowadays, apps have become the first choice to perform instant task such as booking a cab, Photo and Video editing, gaming, booking tickets for movie or traveling, etc.
4. How Would App Marketing Impact Your Business?
App Marketing plays a vital role to promote your mobile app. Small and large businesses are majorly considering app marketing as a major part of their business marketing strategies. Along with the traditional websites, many businesses are investing in the mobile app development process too. In order to provide a smooth mobile app experience, designers try their best to give an amazing user-interface, whereas App marketing experts have to work towards the promotion of the app.
While summing up, I would like to say that SEO strategies are totally dependent on the consumer's search. We cannot predict what solutions and new SEO techniques will be coming our way. But, by going with the technological predictions, applications are likely to rule the smartphone search results or when someone wants to perform instant activities, whereas websites will always be preferable to perform in-depth research. SEO techniques will keep on changing the same way as the technology develops in the future.
Author's Bio

Shoeb Ahmad, with an experience of 22 years in Digital World, heads Digital Marketing at Mobisoft Infotech. He has a rich experience in SEM, SEO, Social Media & other verticals of Digital Media. He also has been a consultant for a variety of industries, enterprises & startups. He loves reading & traveling. He often writes on various forums since he believes 'Knowledge increases by sharing.'